Pat Mahomes Getting It Done Tonight and Looking Great Doing It!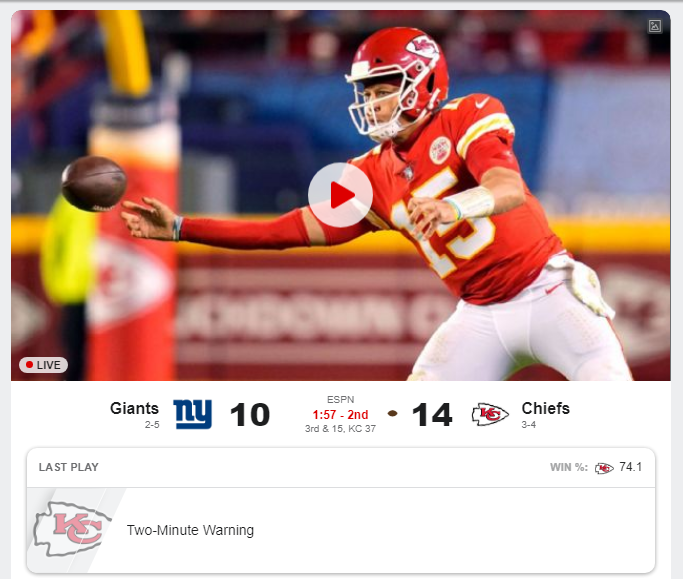 Patrick Mahomes is looking pretty sharp tonight. Granted the Chiefs are playing the Giants at home and should be able to win this game but the Chiefs have really been struggling as of late and it's nice to see them playing good football in what could easily be a bounce back game for them and get them back on the right track.
I'm pulling for the Chiefs to make a better run of things in the second half of the season, I really think they can right the ship out there in KC.
---
---