What an amazing game this was today!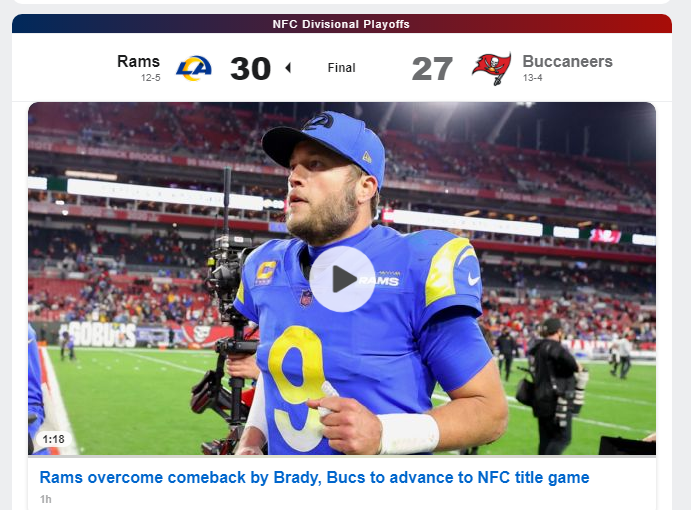 This was one of the wildest games I've seen in a while but why am I surprised, it is Tom Brady after all. The Bucs were down 27-3 at one point only to tie the game with about 50 seconds left. The rams answered the call with two long passes to Cooper Kupp to set up a field goal to seal the win and to move on to the NFC championship game against the SF 49ers who shocked the Packers today also.
I loved watching football today and the Bills / Chiefs game is shaping up to be another amazing game!
---
---