Game week 29 Preview: Free Hit, Wild Card or Deductions?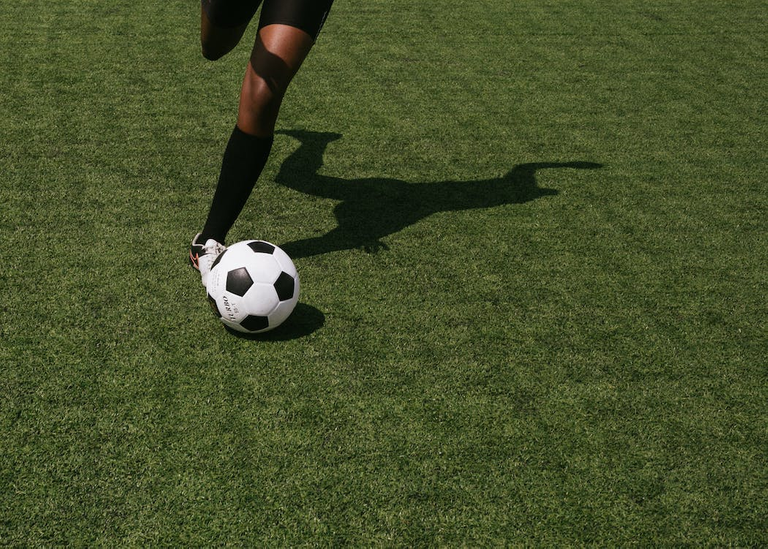 Alright guys, you can breathe now because the EPL returns in less than 24 hours. The international break was an unwelcomed distraction that has interfered with what has been a very thrilling season and now that it's out of the way, we can enjoy the final stretch of the season.
The international break has given us time to think and tinker as we head into a pivotal game week with a host of teams having double game weeks. It is the kind of week that will have FPL punters deliberating over using chips with Wild cards and Free hits being the most used in the period.
There weren't too many twists in the tale, during the international break but we did see Rodri try to take one for the team with a dangerous tackle on Odegard during the international break. However, while the Norwegian playmaker came out unsathed, his team lost the match and a few days later, Tierney's Scotland got a revenge with a famous 2-0 victory but not the hard tackle that gunners would have been hoping for Rodri.
Away from the drama at the top of the league for now, let us run the rule over the next couple of fixtures that will be coming up in the game week.
Manchester City vs Liverpool
In the past five years, this fixture has often been one half of a six pointer that plays a pivotal role in who wins the title. This season is slightly different as it still plays a role in the title conversation but only City is in the said conversation.
The reds have fallen off their lofty standards set in the previous five seasons and they're currently on a salvage job. A fine showing against City could see them edge into the top 4 conversation with at least one third of the season left to play.
Liverpool will be glad that the in form Mo Salah didn't pick up any injuries during the international, as the Egyptian maestro would be looking to add to his impressive scoring record against the Citizens. Cody Gakpo is another forward that will be looking to add to his tally after his impressive spell that his seen him amongst the goals recently.
For City, the worry is that Erling Halaand might not be fit for the match and as expected, Pep has been tight lipped about it. That notwithstanding, Pep should still have enough in his locker to unlock the Reds defence with Mahrez and Grealish on the flanks and in fine form as well.
I don't think this will be a game for the defences but you can never write either team's off with both sides boasting high scoring defences. TAA, Robertson and Ake are all names that could be amongst the goals despite not keeping a clean sheet, so keep an eye on them.
Arsenal vs Leeds
This is yet another fixture that will definitely have a bearing on the direction of the title but I suspect that this is going to be a recurring theme for Arsenal fixtures. There's going to be a lot of pressure on the gunners from here onwards but it's been like this since the beginning of the season, so I actually don't expect anything different in their game plan.
For FPL punters though, there'll be a lot to think about in the Gunner's squad. Based on recent reports from training photos, at least, we know that William Saliba will be unavailable but Partey will be fit but I doubt the Ghanian midfielder will be on the minds of FPL players.
Bukayo Saka will most likely be in your team right now and he could be valuable, if the Gunners put on a good show. However, it would be interesting to see if he actually features in most teams with a number of top assets with double game weeks.
Bournemouth vs Fulham
Speaking of double game weeks, here we have the Cherries with one of those double game weeks but prior to their Tuesday fixture, they have to go up against a wounded Fulham side.
It is safe to say the Cottagers FA Cup tie against Manchester United didn't go according to plan with the London side ending the game with three red cards shown to Mitrovic, Willian and manager, Marco Silva. This could pan out nicely for the Cherries that are neck deep in a relegation battle and with that double game week in mind, perhaps Billing might actually fit the bill.
Brighton vs Brentford
Still on the topic of double game week, which will be a recurring theme by the way, the Seagulls host Brentford. Both sides have a host of players that should really be on your list for the double game week.
Mitoma was amongst the goals during the international break and the tricky Japanese forward (FPL midfielder), should definitely be on your list. Other names in both teams that should be on your radar include MacAllister, Raya, Jensen and Ivan Toney
Crystal Palace vs Leicester
This fixture presents a massive opportunity for both teams to starve off the prospects of a relegation battle. Frankly speaking, either team could get sucked into the struggle for survival, despite the glut of talent on either side.
Prior to the international break, Nigerian forward, Kelechi was doing quite well and the Foxes will be hoping that has continues producing the goods. A double game week for the Foxes also means that a fine showing in this game could see you earning a bit more from the forward, particularly with a home fixture against a very winnable Villa side on Tuesday.
A other interesting option is obviouslyJames Madison who has been largely productive over the course of the season. The England midfielder was impressive in his showing for the Three lions and he should no doubt be an option for your midfield.
Nottingham Forrest vs Wolves
This fixture pits two teams that are already in the relegation battle. Both teams are slightly above the relegation zone but either side is one bad day away from being sucked into the drop zone.
Forrest have an impressive home form, scoring most of their goals here, so it could be a good day in the office for Brennan Johnson. Neither side has been impressive defensively, so I doubt we'll be seeing clean sheet but you never know with Keylor Navas marshalling the sticks.
On the other side, Wolves have an impressive array of misfiring forwards. The attack has been largely unreliable during the course of the season with neither of Diego Costa or Raul Jimenez doing enough to get the goals. I expect another tough day at the office for the visitors and more pressure piling from the relegation struggle.
Chelsea vs Aston Villa
Liverpool's struggles have been well documented this season but the real surprise so far, definitely has to be the Blues. Currently in 10th, Chelsea have the most expensive squad in the league but have struggled at both ends of the pitch.
There are some bright sparks though, as we saw from their champions league qualification fight against Dortmund. Any spark against Villa will have to come from Havertz who seems to be an undroppable in the Chelsea squad.
On the other side of the fence, a win for Villa will see them usurp their rivals to 10th and conversations about a European spots(Conference League) could actually be on the cards. Any chance of winning will almost certainly see Ollie Watkins involved, as the striker has been on a rich vein of form.
West Ham vs Southampton
As far as relegation battles go, this is the El Classico of the bottom. It is 18th hosting 20th in a fight for survival.
The Hammers find themselves in an unexpected relegation struggle despite finishing in European place last season. Unfortunately for them, they've not been able to reproduce the fine performances in Europe, domestically.
Despite impressive showings by the hammers in Europe, there's really not much to pick between both sides. However, what I can say for certain is that sparks will fly and both attacks will be involved.
I expect Warde Prowse to be involved in goal action with either a goal or assist.
Newcastle vs Manchester United
After being on the brink of relegation and doing just enough to survive, and then some, last season, you'd hardly guess that this fixture would be having repercussions in the race for Champions league places. Alas, this has been the case with Newcastle's fine start to the season bringing them into top 4 conversations and looking solid enough to at least play in Europe next season.
These two teams met recently at the Carabao cup final and it was the red side of Manchester that ended victorious. Rashford was one of the goal scorers that day but with question marks about his fitness, we're uncertain how United will line up.
Manchester United's resurgence has also coincided with an improvement in form for Bruno Fernandes and I reckon that if this game turns into the goals galore that most are expecting, he will be amongst them.
Speaking of goals galore, Alexander Isak gave us a friendly reminder of his qualities just before the international break with a brace. After an injury layoff, the Swedish striker has pipped Callum Wilson for the starting spot has looked mercurial in games.
Kierran Tripper is on set piece duties, so points could come from there. Also keep in mind that Newcastle also have a double game week, so an asset like the English defender could score you a lot of points this week.
Everton vs Tottenham
Fresh after the departure of Antonio Conte, Spurs will be visiting Goodison park to get a result that will boost their chances of Champions league football. With Liverpool and Newcastle breathing down their necks, there's really no room for error at this stage and a bad result on Monday evening could see their chances diminish further.
The lack of double week fixture for Everton means that having their player is a bit of a risk. This is also the case for Spurs but you can never rule out Harry Kane, regardless of the manager.
Bournemouth vs Brighton
If like me, you opt for Mitoma as your captain, then you'd be hoping that the Japanese winger delivers on his good form. He's been one of the best performers since the World cup ended, so we can only hope the international break doesn't affect him but also that he doesn't get injured against Brentford on Saturday.
Alexis MacAllister is another player that has emerged as a top captaincy choice due to his role change, along with Solly March. These are players that have also been in fine form since the EPL returned after the World cup break.
Leeds vs Nottingham Forrest
Regardless of the outcome of their first legs in this double game week, this fixture will be bottom of the table struggle. Leeds face an uphill battle against Arsenal at the Emirates on Saturday, and that will be followed up by hosting Nottingham Forrest with one of the worst away records in the league.
There are injury concerns for Gnonto, so Summerville could be an option. It would be interesting to see how Leeds lineup but for Nottingham Forrest, you can rely on Brennan Johnson to deliver, if they get a whiff of goal mouth action. '
Leicester vs Aston Villa
The relegation battle has sucked in pretty much every team below 11th position and this includes the Foxes. It is safe to say that there's enough quality in the Leicester side to avoid relegation but we could say the same about pretty much every team in the relegation struggle.
Depending on the outcome of Villa's game against Chelsea, the Villains might actually be in contention for European spots and any chance of victory will most likely some through Ollie Watkins. A win against Chelsea will mean that Villa will be looking to consolidate their position in the top 10 and could get them closer to a Eurpa league spot.
The same could be said for the foxes in their relegation struggle and I reckon they'd be more motivated to get three points. If Maddisson delivers against Palace and Aston Villa, he'd reward the few FPL players that relied on him as their captain.
Chelsea vs Liverpool
Despite their position in the league, this is still a blockbuster fixture between two giants of World football. Both teams are chasing down different targets; Chelsea in tenth and hoping for a Europa league place and Liverpool chasing a champions league position.
Just like the Leicester-Villa game, each team will be buoyed by a victory in their first leg of the double game week and winning here would consolidate that position. However, it will be anything but easy for either side and one of them has to drop points.
Liverpool will be feeling hard done by the fixture list that has this Chelsea game sandwiched between City and Arsenal matches. However, this is the premiere league and that's what it takes to thrive in the league.
Manchester United vs Brentford
FPL punters will be hoping Marcus Rashford's fitness concerns don't affect his participation in this double game week. The English winger has been in sensational form since the World cup and his owners will be hoping an injury does not derail his season.
Ivan Toney is not a popular captain choice but this is the kind of game he tends to thrive in. All goes well, and he will most likely be among the goals in this fixture. I expect Raya to be very busy on the day but I seriously doubt he will keep a clean sheet, as United will be looking to exert revenge after Brentford's early season mauling in the reverse fixture.
West Ham vs Newcastle
In a twist of fate, both teams have swapped positions in the table as last season saw the hammers closer to European places while the Magpies struggled with relegation. This season, I'm looking at this fixture and based on form alone, I think Newcastle are certainly going to win but that's not how football works.
Alexander Iska's form has been unwavering since his return to fitness and I think he gets points here as well. He is not a popular captain choice for this game week but I think the few managers that actually take a risk could be rewarded.
The international break was a healthy distraction and allowed us to catch our breaths in this crazy season. Now we're back and blessed with a double-bill of football in this game week that features 16 fixtures.
There's palpable excitement as we build up to the start of the game week, with numerous decisions to make. Will you use a chip, will you risk taking points deductions, who will be your captain and how will you set up your team?
For the Hive FPL league, we still have @deniskj leading the pack but there's still a lot of football left to be played, we can't write anything off. Share your thoughts in the comment section.
---
---