Hive EPL Gameweek 8 Preview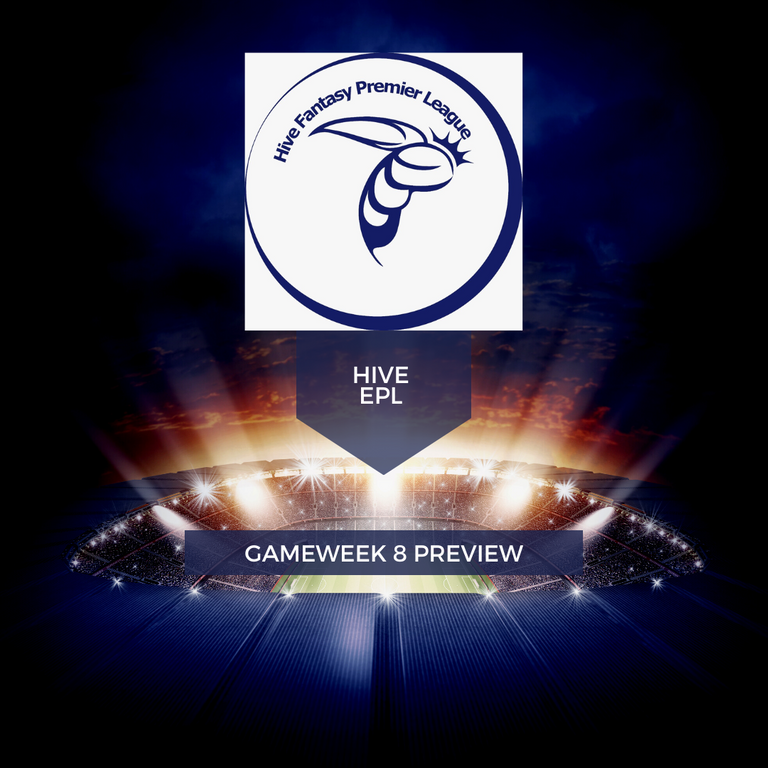 Hello everyone and welcome to the @hiveepl preview for Gameweek 8. We are sorry for the late publishing of this post as the start of the Gameweek 8 is only an hour away with 2 games tonight. The most important point this week is for players to change their teams to make sure that their playing squad has no player from the postponed matches on their team.
The postponed matches
United versus Leeds.
Liverpool versus Chelsea
Brighton versus Palace.
These games were considered to have a heavy police presence and resources are in London to manage the Queens funeral so they could not go ahead. So players, ensure that you make your changes before tonight's deadline or you will lose alot of points. I had to go with a back 5 for my team to tog out without any player from the above teams. Anyway you have been warned. Late I know but warned none the less. The early FPL player catches the postponed matches!!!
So onto the games.

Nottingham Forest with their massive amount of signings need to kick on now and get some points. They have had a tough start with Spurs and Man City beating them but Fulham are more their own level. Mitrovic has been on fire for Fulham and they have been doing well. I suspect a win for Fulham but if Forest get going they are not bad and Fulham could be there for the beating.

Gerrard is still on thin ice after the el sackio draw against Everton. He needs to beat Southampton with the squad he has built up that has cost north of 200 million. Southampton can beat anyone on their day. However they can get a good hammering on their day as well. I predict a Villa win from this one. Coutinho has not been selected for Brazil which might blow some smoke up his behind to finally get going this season.
Tough one to call this. Everton have improved under Lampard and he is bringing some young players in that have really looked good. West Ham have had a bad start to the season but have signed well in the transfer market. They were unlucky against Chelsea with VAR going against them. I can see West Ham winning here and Lampard in trouble.

Arsenal are licking their wounds after the United defeat. You know what they say about Arsenal. If they lose one then they will lose three more. But something tells me they are made of thicker skin this year and will push on against Brentford. Ivan Toney has been on fire for the bees lately so I am not sure will the Arsenal Centre halves appreciate a big burly forward swinging his elbows in the box. Toney has a high assist record as well. This will be the match of the weekend no doubt

Conte is rumoured to have went mad with the Spurs team after their loss against Lisbon during the week. They have been playing poor all season but they have still been winning. Not a trait Spurs are used to. Sonny has been poor with an average XG of 0.7. If he will be dropped it will be this week against the foxes. Meanwhile Rodgers Leicester are playing the poor mouth with no money and the club is in the doldrums at the moment. They cannot win a game either. I expect James Maddison to have the game of his life and the Doctor Tottenham remedy for ailing teams may come back this weekend. This is on in the Spurs stadium however so I expect the crowd to be getting onto the Spurs players if they do not start well here. I still expect a Spurs win and a couple of Kane goals.


Newcastle are flying, Bournemouth just sacked their manager who was mouthing off about the club. I expect an easy win for Newcastle here and Kieran Trippier to be involved in a couple of goals. The Eddie Howe revolution is upon us. Newcastle will do well this year slowly building up their wealth and the FFP.


Wolves play City on Sunday. Will Diego Costa start. Wolves have been far better than what the table suggests this season so I do not expect them to lie down easily. City are beatable but they have a force of nature up front that scored 13 goals in 8 games and will be the face of world football for years to come. After Cancelo's unbelievable assist to what was a karate kick finish, I cannot see City losing but I would not be backing them either,
So that concludes the @hivefpl Gameweek 8 preview. Results of Gameweek 8 will follow on Monday.
---
---