Hive FPL Game Week 17 Preview.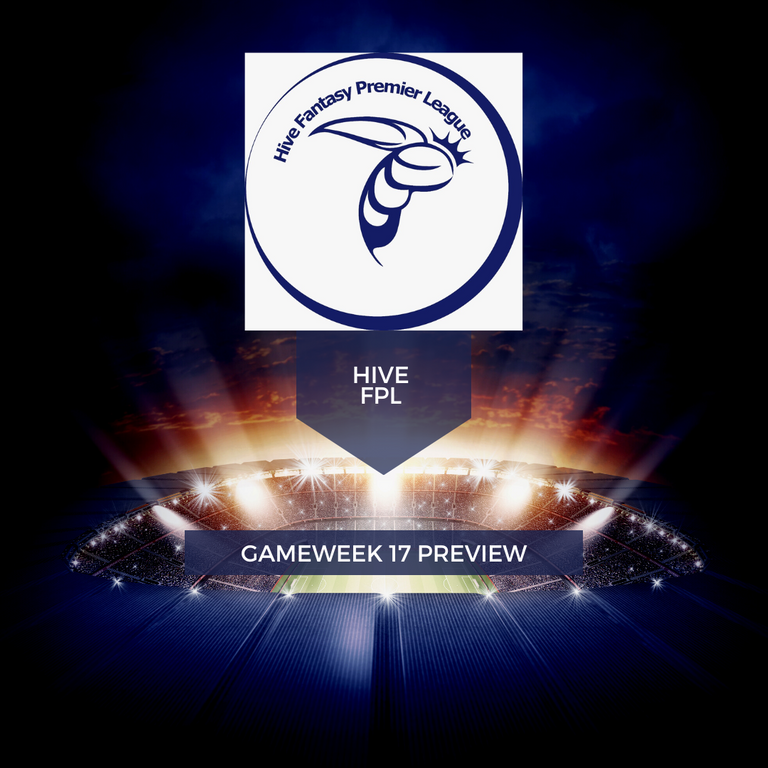 It seems like only last Sunday we were witnessing one of the great if not the greatest World Cup Final ever between Argentina and France. Oh wait, it was last Sunday. So here I am feeling like there will be an 8 week break before the season starts. But not this time. The Premiership starts back on the 26th of December which is Monday. Holey Moley.
And are we prepared for it? Not a chance. Are the players prepared? Maybe the weaker teams as they had players that were knocked out early and are all well rested. So what to do with your FPL team this week?
Now the first thing to do is to get the Argentina and French players out of your team. Haaland and Salah had a nice rest. But what about Harry Kane? Will he be starting? He was in the stands against Nice in a friendly the other night so we don't really know if the players who played in the quarter finals will play.
Conte is known to not play the big guns for a couple of weeks after they return so we don't really know.
There will be a few upsets on Monday with some world cup hangovers from some of the players in the big teams that disappointed at the world cup. To gather the motivation will be tough again and it may take time. Remember Harry Kane , Rashford , Luke Shaw after the last European Championships. They were all in a state of depression and it took them a half a season to come back. Shaw and Rashford are only starting to see glimpses of any kind of return to form presently.

The first game of the weekend has Spurs missing their World Cup winning centre back Cuti Romero and most likely Hugo Loris. The best penalty taker in England Ivan Toney has been resting for a month and will be spritely against a weak Davison Sanchez most likely. This may be the first upset of the weekend.
Fun fact Matt Doherty has scored 4 goals in 5 for Spurs during the friendlies so Conte has been busy working on tactics with him and the rest of the wing backs from November. Spurs are not playing well so some time with the players on the peripheries of the team may change his views especially the likes of Papa Sarr. So who do we pick here? Spurs will still most likely shade it. If anyone is gonna score however it's Toney. Hojbjerg and Bentancur are good outside bets for goals if the full backs don't finally start scoring a few for Conte.


Newcastle come back after warn weather training in Saudi Arabia so their new owners could get a look at them. They have only a couple of injuries and are clear favourites on Monday. Almiron is on fire so he may continue his good run. Leicester have gotten better but it took them a while to get going. They will stay up but with no funding Rodgers can't perform miracles.


Brighton are missing the highly sought after McAllister who was Argentina's engine during the world cup. Will they miss him? Probably not. Brighton have the strange knack of having a direct replacement lined up for every position on the pitch. I expect them to turn over Southampton quite easily.

Unai Emery has now had time with most of his team so the game against Liverpool should be the first glimpse of his new look Villa side which will be hard to turn over. Emery will make history with Villa by being the only manager to win their first three matches at the club. Liverpool need to start cutting into the 15 point deficit after a poor start to the season. I expect Salah who needed a good rested will be coming out of the traps strong. He may be an early transfer for many FPL contestants. Darwin Nunez had a shocker against Man City the other night so he needs to start firing and fast. Rumours at the training ground is he is a bit off the pace still.

Tough one for Arsenal this against West Ham who have not started great. Jesus is injured. Ben White had problems at the world cup. If it starts unravelling at Arsenal, now is the time. Eddie Nketiah has done little wrong so he will finally get his chance with Jesus injured. The question is will Arsenal play Saliba after his World Cup Final last weekend. Now he was on the bench having just played 29 minutes in a French jersey but they do need him to be fit for this one.
West Ham have injuries and lots of them Gianluca Scamacca, Antonio and Cresswell are big ones so it will not be plain sailing for them. Declan Rice did not have a great world cup and there are still question marks over him switching his position with Soucek as some West Ham fans are grumbling about it. This will be the game of the weekend I imagine. The pressure it on for Arsenal.


The first relegation scrap is between these two that are struggling for goals. Julen Lopetegui will be eager to make an impression from the start and there is welcome news that Otto and Traore are back in training and fit. The Carabao cup win gave Wolves confidence and will be looking to capitalise on this against an Everton team on a dismal run who are 1 point off relegation. 5 players are out for Lampards teams. Calvert-Lewin is still a maybe but they need him back quick. I see a Wolves victory here which will plunge Frank in more trouble.


The derby here with Fulham not having to travel far across London on Boxing Day. Crystal Palace started well but have fallen off somewhat as the league went on. Palace played Napoli in one of their friendlies and they got beat 3-1 but made a good account of themselves. They are without Marc Guehi through suspension
Fulham are flying high at the moment so look to continue their form. Aleksandar Mitrovic had a good rest after being knocked out in the group stages so he will be raring to go.


Chelsea are a hard team to figure out and I think Graham Potter is thinking the same. How does he get this team of high quality players to play as a team. He will get them there but it will take time. Some Chelsea players need to drastically improve such as Sterling who has been having a nightmare. It is hard to actually warrant any Chelsea player in your team because they blow so hot and cold. Is Mason Mount a better pick than Foden for example. No Chance. Bournemouth will find it tough here but it's not beyond the realms of possibility.


Ten Haag can't believe his luck. The pain in his backside CR7 is out of the way so now he can get down to making United a team once again. Rashford was on fire against Burnley in the cup the other night. Forest won as well of course but they will be no match for the new look Man United. I would start lumping a few players into the FPL team for second half of the season because they looked good the other night in the cup. Really god.
Leeds are up against it of course with the big man Haaland looking to get back to his record level goal scoring next Wednesday. It will be tough but they had a tough game against Liverpool the other night so maybe they may not be as fresh as they would like. Leeds can beat anyone on their day so this match may be a great one.
So there we have it. I think FPL players have to get motivated to choose their team this week as Christmas is a busy time of year, they might forget. Get the World Cup heros out of your team and use your bench wisely. The likes of Ivan Toney who has a point to prove will be raring to go. Haaland and Salah have also had a much needed rest. This week and next week will tell alot whether teams are sluggish or back all guns blazing. We will wait and see.
---
---