Hive FPL Game Week 22 Summary: Who was your captain?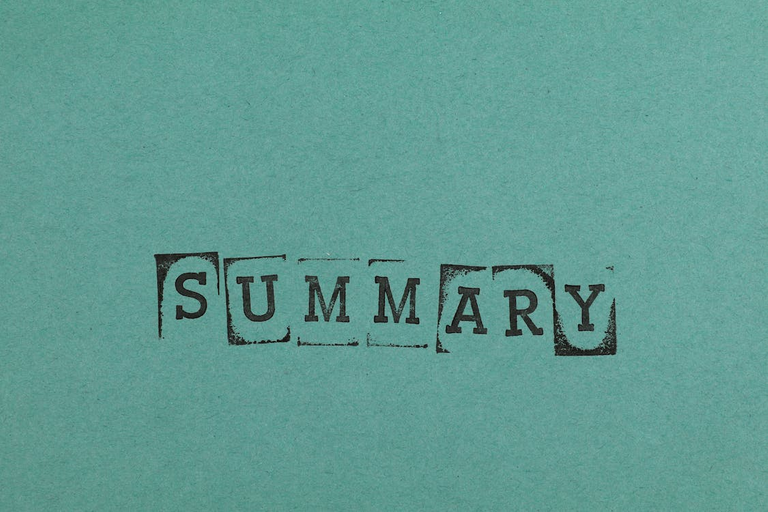 Another fantastic week of Premier League football has come to an end and just as always, it brought us a lot of thrill. We were treated to upsets, expected results, faltering title charges and pretty much everything you want to see in a game week.
Chelsea vs Fulham
The first game of the week was a West London derby between The Blues and the Cottagers. The game was a largely drab affair with Chelsea's very expensive collection of players failing to deliver.
In any case, it was still a bright showing for Enzo Fernandez who started at the base of midfield. I must say, the young Argentine midfielder looks the part and could deliver much-needed FPL points if he plays in an advanced role.
The other news was about another expensive signing, Mykhalo Mudryk, owned by 3.2% of FPL managers that had a less than impressive showing in his first Premier League start. It was a really disappointing showing that saw him hooked at halftime, so his owners only got 1 point and no clean sheet bonus.
Perhaps it might be too soon to write off the Ukrainian winger but he might not have too much time in the lineup, with competition quite stiff at Chelsea as it is. Things are not going to get easier when Jao Felix comes back into the fold.
Everton vs Arsenal
Early kickoffs tend to throw us surprises and the league leaders were definitely stunned by the package that was delivered at Merseyside. A set-piece goal by Tarkowski was enough to halt Arsenal's title charge and give them only their second loss of the season since the 3-1 loss at Old Trafford.
Owners of Odegard, Saka and Martinelli would have been left quite disappointed with the result that ensured their assets finished with only 2 points.
We did see Jorginho and Trossard come on from the bench but it was to no avail. It was very frustrating for the gunners who had a less-than-impressive showing on the day.
For Everton, it was a much-needed respite after a series of losses and they'll do well to milk the new manager bounce.
Aston Villa vs Leicester
Watkins owners will be pleased with the turnover but at the end of the day, it was Leicester who had the last laugh in a feisty affair at Aston Villa's home.
Goals from Kelechi(1G &2A) Maddison, Praet and Tete consigned Aston Villa to a home loss.
Brentford vs Southampton
Brentford is typically hard to beat at home but at the same time, they have struggled to find the back of the net in recent times. However, you won't have noticed that in the way they dispatched the Saints in this chastening victory.
The three goals in the match were shared between Mbuemo, Jensesn and Mee on the day. 30.8% of FPL managers that owned Ivan Toney were left red-faced on the day but Brentford fans wouldn't mind as they kept a clean sheet.
Brighton vs Bournemouth
The Seagulls continue to grow from strength to strength as they put up another domineering performance at the Annex stadium. On a different day, Brighton would have scored a few more goals with the chances they created but I'm sure De Zerbi won't mind since he got the victory.
This season's sensation, Mitoma, has been quite brilliant and he got the only goal of the match. Finishing has been one aspect of his game that has been heavily criticised but his last five games have been really impressive and I think he is one you should keep your eye on.
Manchester United vs Crystal Palace
The theatre of dreams was home to a fiery contest between the Red Devils and Crystal palace. Two goals by the home side looked to be enough to close out the game but a moment of madness that culminated in a red card for Casemiro put a dent in what was otherwise a quality performance by the Reds.
Rashford was once again amongst the goals, scoring his 10th goal of the season in the process. The in-form Rashford turned provider for Bruno Fernandes to make it 2-0.
Casemiro's red card in the 70th minute gave the home side a scare, as Schlupp's 76th-minute goal made for a tensed ending. However, the home side held on to the lead and closed out the game to finish the day 3 points behind their neighbours, Manchester City.
Wolves vs Liverpool
Liverpool's abysmal season continues to plunge further into darkness as they were confounded to yet another hammering this season. After just 21 games, the Merseysiders have already conceded more goals than they conceded throughout last season.
It took goals from Dawson, Nevez and a Matip own goal to confound the reds to their 7th loss of the season. This is probably a bad time to own any Liverpool defender but the attack also faltered, as even Mo Salah couldn't spare his side's blushes on this day.
Newcastle vs West Ham
The Toon army has been the surprise of the season and their quest for Champions league foot next season hit a snag against the Hammers. A 1-1 against West Ham meant that Newcastle finished the day in 4th position.
Callum Wilson's early goal was cancelled out by Lucas Paqueta, after a fine move that resulted from a Declan Rice assist. This was a hard-earned point by West Ham that took them one step towards safety.
For Newcastle, it was a halt in their progress towards Champions League football and with results in other matches, particularly the chasing pack not favouring the Toons, they will certainly be feeling the pressure.
Nottingham Forrest vs Leeds
This bottom-of-the-table encounter featured two teams that could potentially be playing in the Championship next season. However, on the day, it was Nottingham Forrest that got the only goal of the match, thanks to a strike by Brennan Johnson.
The scoreline was somewhat flattering because it took heroics from a recent acquisition, Keylor Navas, to keep Leeds at bay. Unfortunately for the visitors, there was no route past the Costa Rican goalkeeper on loan from PSG, which was enough to give Forrest the victory.
The victory also led to the dismissal of Leeds coach, Jessie, who had only been in charge for a couple of months. Caretaker coaches were given the reins and they'll take charge of the midweek fixture against Manchester United at Old Trafford.
Spurs vs Man City
The biggest fixture of the game week featured a London vs Manchester mammoth clash. Both teams are competing at the top end of the table but are on slightly different paths.
For Spurs, it is about getting Champions League football, while for City, it was about catching up to league leaders, Arsenal who lost to Everton a day before.
Spurs will no doubt be reeling from the pain of the defeat earlier in the season when they saw a two-goal lead at halftime get vapourised and turned on its head. Oh no, the absence of Antonio Conte due to a health issue was not going to get in the way of this revenge and Spurs once again, proved their mettle.
For what it is worth, clashes between Spurs and Manchester City tend to go either way. However, at White Hart Lane, the home side tends to have the advantage and how fitting it was that Harry Kane dealt the decisive blow in this feisty affair.
Spurs fans got one step closer to the top four, as they sit just one point behind Newcastle after playing one game more. However, the most pleased with this outcome will definitely be Arsenal fans who got done a huge favour by their North London rivals.
I bet it was a strange day for many Arsenal fans who would have no doubt been supporting their noisy neighbours but that won't matter to Spurs who clinched a pivotal victory in their season.
For City, it seems the wheels continue to fall off as their title charge continues to falter. The unexpected exit of Cancelo shocked virtually everyone and this has put the spotlight on Rico Lewis.
Anyway, despite their attempt, City couldn't find the equaliser and Spurs actually even looked like adding a second goal, on the day. It was a thrilling encounter at White Hart Lane that highlights what the Premier League is all about.
Manchester United vs Leeds
The last game of the game week featured old rivals Manchester United and Leeds at Old Trafford. 4 goals were shared evenly between both teams but for large spells, it felt like it was going to be a bad day at the office for the host.
An early goal from Gnonto after combining with Bamford was enough to give the visitors an early lead that was protected until halftime. However, it must be said that it was anything but easy, as the away side created problems for themselves by attempting far too many intricate touches when they would have been better suited to going direct.
Most chances the away side got in the game were as a result of being direct with their passing and that was once again on the show, as they grabbed the second goal after a fast start to the second half.
Unfortunately for Leeds, they couldn't hold on to their lead and found themselves clawed back by two goals from the in-form Rashford and the returning Jadon Sancho. The goal by the latter was particularly pleasing as United Manager put on a wry smile after the goal.
The absence of Casemiro and Eriksen wasn't too obvious but one has to wonder how things would have been if they had both featured. The new signing, Sabitzer, didn't do so bad either, as he drew a fine save from Mesllier.
Overall, it was a good game for the neutrals and both clubs will be happy to get away with a point but it is safe to say Leeds will be much happier. Interestingly, both teams meet again next week and I expect both sides to give us another high-intensity clash,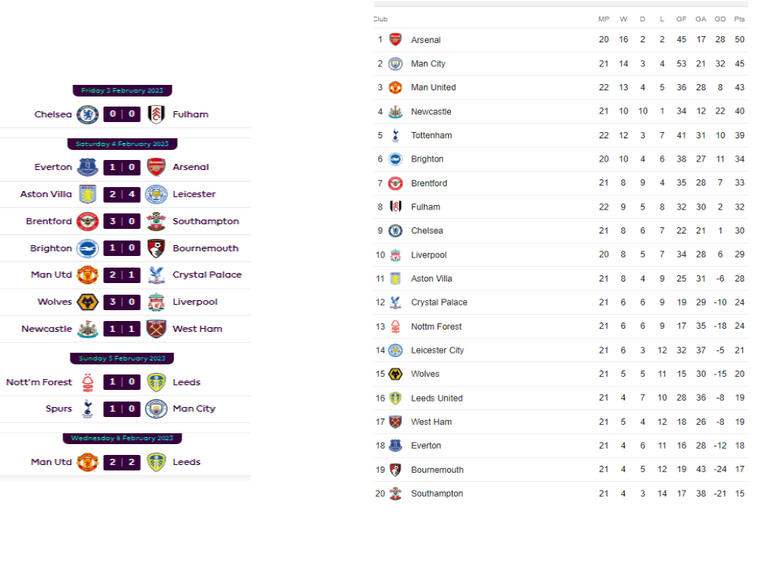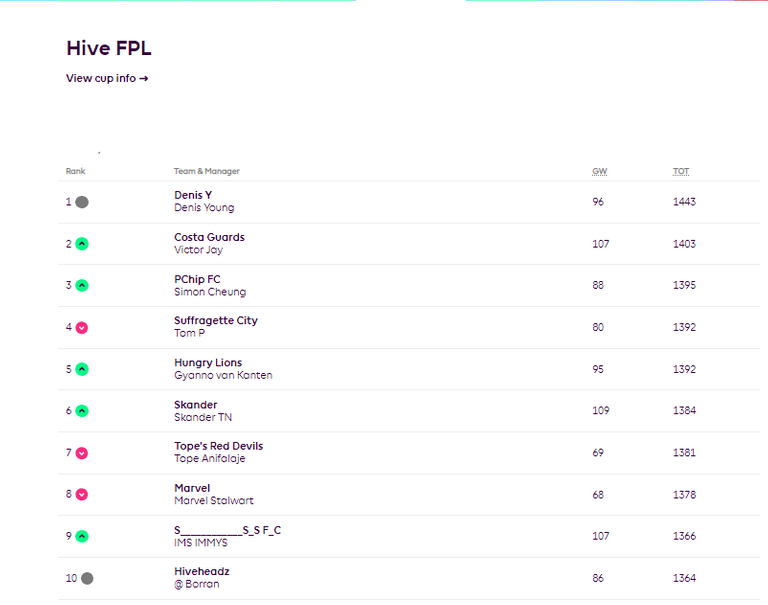 Here's how the game week ended and how it affects the league and Hive FPL table at the end of the day. How was your game week?
---
---