Hive FPL - Gameweek 9 Preview: Derby Delight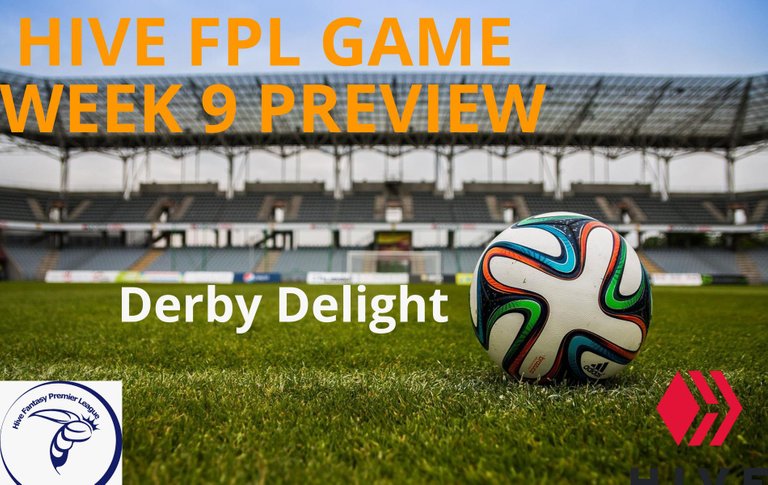 It would seem like forever since we had the likes of @gvkanten and @emeka4 own us with astronomically high gameweek points in the last Premier League weekend(Gameweek 8) as a result of the somewhat dull international breaks(that this time had some exciting upsets). So, I believe we speak for many of us when we say the Premier League has been sorely missed and with it the emotional rollercoaster of picking the perfect/winning FPL team.
This weekend in the Premier League is one of a kind with two very heated derby fixtures in Arsenal vs Spurs (@belemo vs @talesfrmthecrypt / @blanchy) and The Manchester Derby fielding league favourites Man City against in form Man United. The weekend would also see Liverpool try to dismantle the giant-killing Brighton FC while Chelsea takes on Patrick Viera's Crystal Palace amongst many others.
These amazing fixtures mean that managers have a plethora of outstanding and promising players to pick from as well as the opportunity to use chips like the Wildcard in a bid to make their teams better for the remainder of the 8 Premier League fixtures leading to the Qatar World Cup 2022.
Before breaking down the Gameweek into its various fixtures it's only normal that we take a short look at the international break and see how it affects our teams as FPL managers.
International Break
The International break was a very interesting 10 days of football with plenty Premier league players involved but many others got the rest they deserved after a strenuous 6 consecutive weeks of football.
The International break saw Premier league strikers like Haaland and Mitrovic both scoring for their countries, Mo Salah was also on the score sheet for Egypt's first fixture and then rested in the next game which makes him a great addition to many managers this gameweek.
We also had injury scares this International Break with Spurs Kulusevsky and Arsenal's Thomas Partey among the casualties. Everton's defender Nathan Patterson, who has shown promise this season with 5 shots would also be sidelined for 5 weeks which seems rather unfortunate as Everton seems to have a good run of fixtures. Managers who own this defender could easily swap him for his Everton teammate Tarkowsky.
Trent-Arnold is another player Managers have to keenly consider this gameweek as he would seem like a player who needs to prove a point having been selected in the England squad but was given zero playing time. It would seem like Trent-Arnold would want to prove his detractors wrong and find his way back into the English side for the World cup with spectacular performances in the coming weeks.
Gameweek 9 fixtures

This North London derby is one known to have sparks flying and it's even more interesting when you are seeing the game as a neutral. With the current form of these two teams, anything is possible. From a cagey draw to a high-scoring fixture.
Arsenal's Gabriel Jesus is currently owned by so many FPL managers and could easily be the difference in the game. Martinelli with his 21 shots this season would also make a good addition for any manager. Odegaard who seemed to have picked a knock before the International break could find his way back into the team and turn the game around with an assist or probably a goal.
Spurs would only be missing Kuleevsky for the derby but the last performance by Heung Min Son against Leicester is making him the perfect differential for the gameweek. Eric Dier has seemed to be a defender on a mission this season with 2 Premier League goals already to his name and with that, the licence to go forward for set pieces and indirect kicks.
This is one fixture that rarely disappoints, so doubling down on Arsenal and Spurs players isn't a bad call at all.

These two teams have had mixed fortunes this season and currently find themselves in the 12th and 9th position respectively on the Premier League table.
Players like Philip Billing, Lermar and Tavernier are the Bournemouth players carrying the teams weight at the moment with brilliant performances and a reasonable haul of points.
Brentford's Ben Mee is an exciting prospect in the FPL especially as he comes at a very budget price. Ivan Toney is having great form at the attacking end of football this season and has already hauled 47 points in the first 8 Gameweeks although he too was an unused sub for England in the just concluded International break.
This fixture seems to have very interesting differentials that could easily determine the fortunes of managers in this gameweek. I will keep a close eye on Ivan Toney's performance this gameweek as he could very well be the star player in this fixture.

Chelsea would be visiting Crystal Palace this Saturday with a new Manager and a team that seems to have lost its identity. Crystal Palace on the other hand has had very difficult fixtures these past weeks and seem to be facing another difficult opponent in Chelsea, this game could see Chelsea mark 100 wins against Crystal Palace in League meetings.
Raheem Sterling seems to be the only player for Chelsea at the moment that has shown some consistency with regards to FPL points but not the only player in that Chelsea team with promise, Reece James is a player that has been touted by many FPL commentators to do very well alongside new striker Aubameyang. So, at the moment it would seem like blue days for Chelsea but they obviously have the players in their arsenal to turn things around.
Wilfred Zaha is one to look out for as he has hauled 31 points this season amidst the very difficult opponents they've had to play. This might be a good time to buy Wilfred Zaha as they have very interesting fixtures in the coming week in which he will most likely perform brilliantly.

Fulham are enjoying a great start in the Premier League as they currently sit 6th and are above Chelsea and Liverpool at the moment. Newcastle on the other hand have had injury worries that have seen their form dip. New Striker Isak is injured and could miss a few weeks of action, Callum Wilson is said to be match-fit again and could probably feature.
Fulham's Mitrovic is having the time of his time playing football and keeping fit. His 41 points haul this season is second to none in the Fulham team. Mitrovic is one player most managers should own as he seems to be the player behind their current form.
Newcastle have had lots of injury worries outfield, but it's their goalkeeper Nick Pope that has shone brightly this season with very important saves and a point haul of 38 points. If Newcastle players can stay fit. I believe they have brilliant and productive players that could easily score points in any FPL managers' team.

Brighton visits a hungry Liverpool with new manager Robert De Zerbi who replaces Graham Potter who has since moved to Chelsea. Brighton FC are having a good run at the moment in the league and are sitting pretty in 4th place. Liverpool on the other hand has seen a twist in fortune with new striker Darwin Nunez having a torrid first few weeks.
Mo Salah is one player to definitely look out for, he is well rested owing to the fact that he only took part in the first Egyptian game of the International break and he has a very good record against Brighton, scoring 6 times in the last 5 games.
Trent-Arnold is another player to look out for as he might have a point to prove and a message to send to the English team. Unfortunately, Robertson picked a knock and would almost certainly miss this fixture, but Luiz Diaz is available and ready to put up a great show.
Brighton's Trossard has never blanked against Liverpool and would make an excellent differential if he keeps up his amazing record against Liverpool. Midfielder Gross is in top form with 42 points already to his name with 3 goals and 2 assists in the last 6 games.

Although Southampton FC have had very difficult fixtures, they have done very well for themselves beating Chelsea and Leicester already and losing a very close game to Man Utd but thrashed by Spurs. It would seem like their fixtures are getting better, which means if they can steady their ship they could begin to get good results.
Everton FC are doing their very best to steady its ship, taking part in very cagey games with few goals scored but also showing true grit defensively by not concerning many also.
Everton will be without Defender Nathan Patterson who was putting up a good showing. I believe he will be properly deputized by Tarkowsky. Everton also have brilliant midfielders like Gray and Gordon that could easily be differentials if they put up a good showing.
Southampton has a strong group of players in Ward-Prowse, Joe Aribo, Che Adams and forward Armstrong that could easily be a decider in a game with the difficulty level that this fixture holds.

This is an almost evenly set matchup with 16th place going against 17th place. But don't let their present position on the table fool you, these are very good sides that would probably move up the table in the coming weeks.
Kurt Zouma seems to have found his Mojo back after his many travails with the law and is playing football like a different person with 5 headshots and one goal already to his name. He seems more comfortable going forward and meeting crosses that if on target could result in more goals or an assist.
The Wolves' FC midfielder Podence is having a very interesting run in the first few weeks with 28 FPL points and 2 goals scored. If things go his way this weekend we could see him continue his brilliant show. Wolves presently do not have any fit striker, this has probably added to the drought in goals upfront.

The Manchester derby has to be the highlight of the weekend with fireworks expected especially because Haaland has come out to say he would want nothing more than to score against Manchester United.
Manchester City are flying high as expected but what is even more spectacular is the way their new Striker Haaland is acclimatizing to the FPL. He has an average of 10 points per game already and is well on his way to becoming the Premier League top scorer. Manchester United might have started the season a bit shaky, but have found a way to steady their ship with 4 consecutive wins in the Premier league.
It would be unfair to say that one team would just completely boss the other team out of the park because at the moment, these two teams are playing brilliantly.
Erling Haaland is the top pick for Captain this week and he rarely disappoints. KDB, Cancelo,** Bernando Silv**a and Ederson are City players with which thier addition to any FPl managers' team can not be overemphasized. It's a shame that the limit of players to be selected by a manager from one team is just 3 because 3 City players sometimes aren't enough.
Manchester United on the other hand are playing great football as a team and although it would seem like there isn't a marquee player at the moment, Rashford, Ronaldo and Fernandes are still important players in that team that can immediately change the fortunes of the game.
This game would probably be the highlight of the week and as such, I'm advising all managers to consider having Haaland in their teams.

Leeds are coming up against the Villains this weekend in another somewhat even match-up. this game should be full of surprises as any of the teams could take the initiative and hold on to any momentum gotten.
Leeds'midfielder Rodrigo is having an excellent start to the season with 38 FPl points, 4 goals and 1 assist already to his name. He is one to watch and could be a great addition to any managers' team.
Ollie Watkins is one Villa player doing his very best to keep his head above water and carry the team with him. He has 1 goal and 2 assists already this season and seeing that Leeds rarely keeps a clean sheet, he will probably be registering either a goal or an assist this weekend.

Leicester City do not seem to be having the best season but one thing that can be said about them is that they are playing good football and scoring goals. Nottingham Forest is a good side that have tried to stay afloat this season, but I doubt they would be able to get a point from Leicester this gameweek.
Liecester's Maddison has been captained by many managers as his stats show that he would have an exciting game against Nottingham forest.
Nottingham Forest are a decent side with decent players like Neco Williams, Jesse Lingard, Brennan Johnson and Taiwo Awoniyi. These players could be amazing differentials to any manager's team.
Wildcard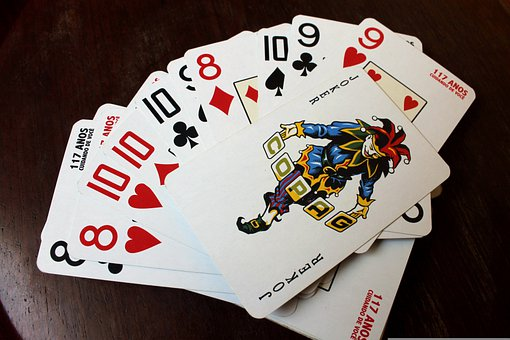 Source
If you haven't already used your Wildcard, this would seem like an excellent week to use your wildcard as it helps you build a team that you can carry for the next 8 Premier League fixtures before the World Cup begins and also help you replace players injured in the international break with players with loads of prospects.
Captains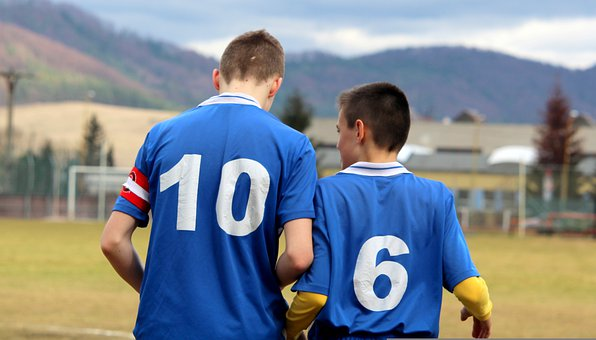 Source
The main pick for captain this gameweek is Erling Haaland, but if you are of the opinion that he would blank against Manchester United then I suggest you can go with James Maddison or just play it safe and pick Mo Salah as your captain.
HiveFPL Standing
At the moment it would seem like @deniskj is on top of the table and leading the manager in second place with over 20 points. I wish you all luck this week.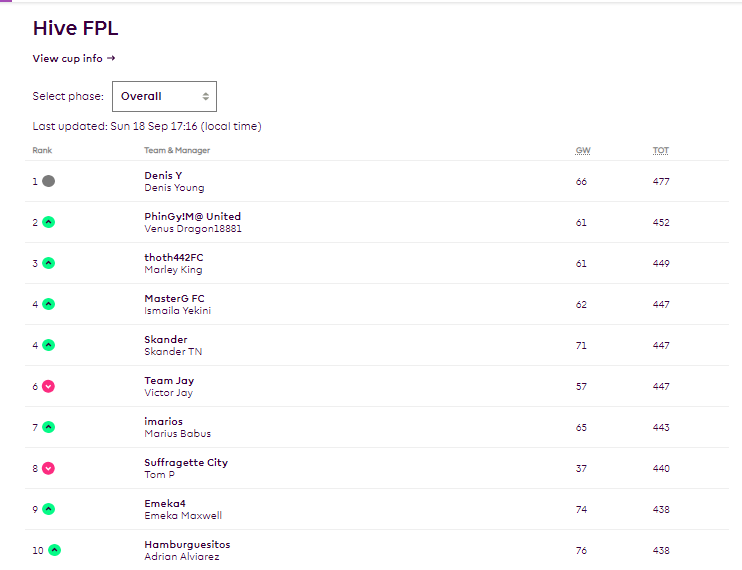 ---
---