Hive FPL Update: Creating a Hive account, League and Community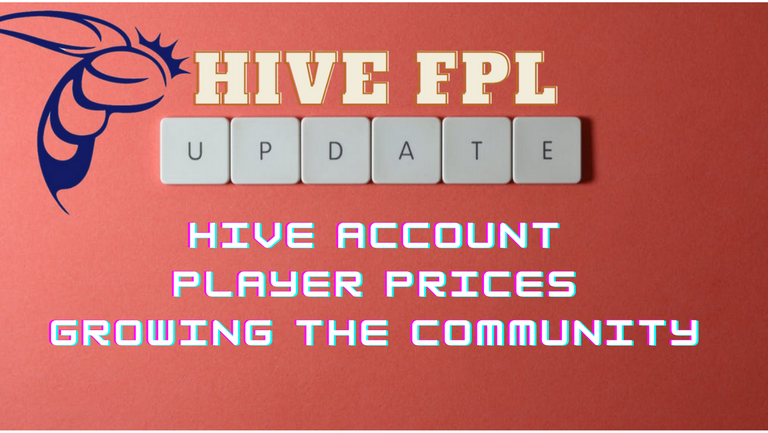 As we edge closer to the start of the FPL season, I think we need even further sensitisation about what the Hive FPL league will look like.
For starters, we already released one publication that talks about our current sponsors. We have also discussed the format of the league and the first game week of fixtures.
We have created a google document that will enable participants to join the league. However, while joining the league is free to the public, the only way to earn the weekly and end-of-season grand prize is by creating a Hive account.
Hive account is free
One of the aims of the HiveFPL project is to grow the Hive community through our mutual interest in Fantasy Premier League. That is why all participants are required to have a Hive account that will be connected to their FPL teams.
I originally wanted to write a separate publication that describes how to create a Hive account but with so many publications already existing, I figured that we simply just drop links to a number of publications that can be helpful.
On top of these publications, we also have a dedicated channel in the discord that will be for participants that need a Hive account.
Some important points to note:
BACK UP AND STORE ALL YOUR KEYS
There are different ways to create a Hive account and all of them end at the same point
If you run into "IP quality" issue or perhaps you don't receive a verification email/text, please be patient and try again.
The community is always available to help, so please drop into our Discord or just drop a comment here
The Community
We're a slowly growing community and while there's a lack of activity now but when the season draws closer, we will most likely be a lot busier.
At the time of writing, we're just a small group of community managers that may get swamped by the process and we will need every current member of the Hive community to work with us to grow the project.
To achieve this, we hope that everyone in Discord could help in directing new entrants. Through this process, we will be inboarding hundreds and maybe thousands of people into the Hive community.
One of our other targets is that we will get more people publishing about FPL in the Sports community on Hive. Whether it is banterlicious publications like the exchanges between @arsenal4life, and @blanchy or just general football conversations, we hope the HiveFPL community will be more active.
New season is around the corner
Finally, the official Twitter of the FPL account has recently published the prices of some players of a number of teams this season.
We expect that at the end of this limited-price release, the full FPL season will commence. Based on the number of teams released every day, I reckon that the new season will be starting in a couple of days.
Before the season starts, we encourage all participants to visit the FPL website to reconfirm their settings, preferences and all that.
Keep in mind that we will release the Hive FPL classic mini league code immediately after the new FPL season kicks off. So watch this space, and join the Discord community.
Join the community on Discord, help us reach more people by reblogging, follow @hivefpl and follow us on Twitter
---
---