Hive FPL Winners and Planning for Next Season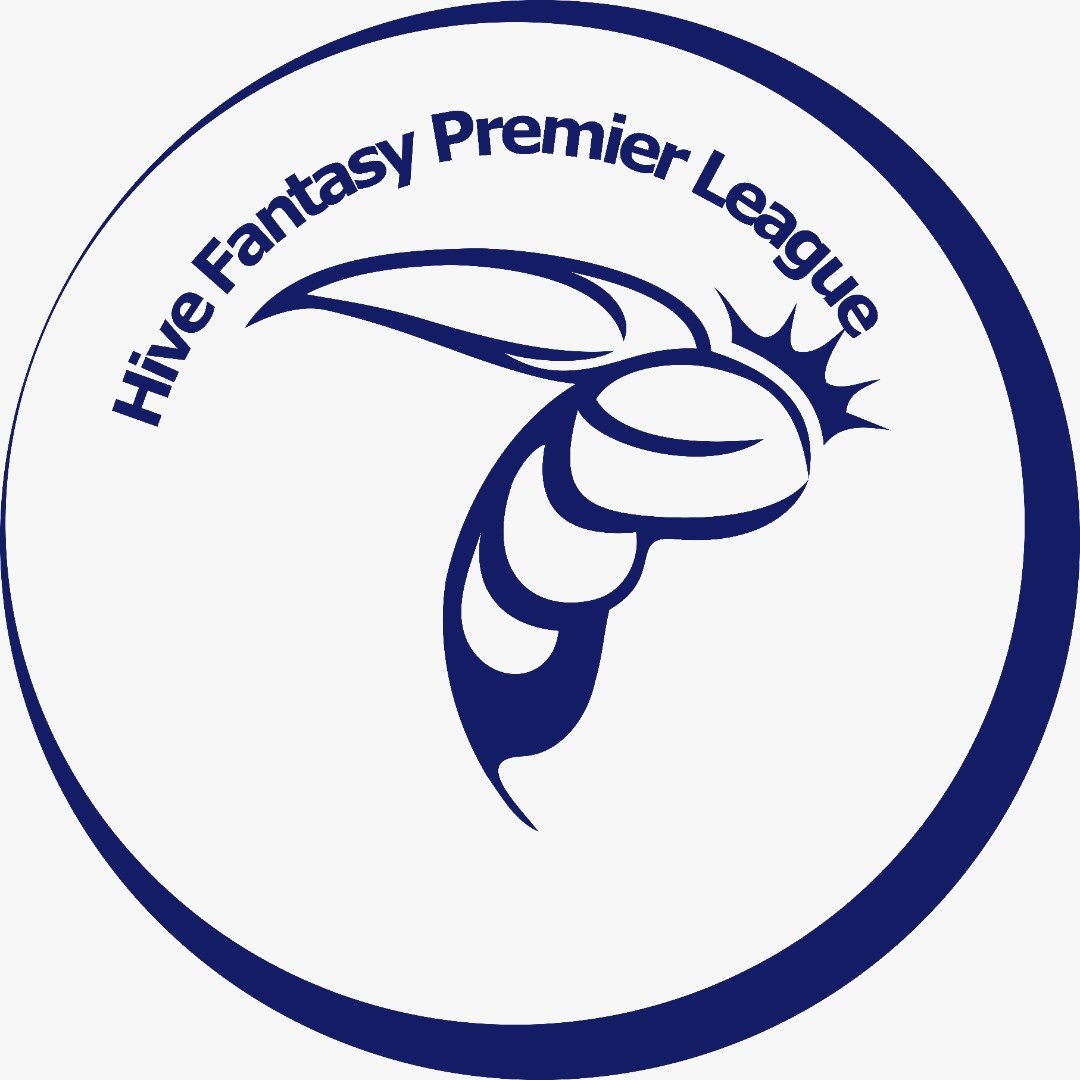 At the start of the season, we set out with a goal to grow into a large FPl community and for the most part, I'm pleased to say that we have achieved our goal. This was achieved through a collaborative effort with sponsors and community managers that have interacted to make this project a huge success.
Special thanks go out to the OCD project for backing us with upvotes throughout the season that have amounted to much more than I could ever dream of. This has gotten us to this position where we have a prize pool of 3,000 Hive for the winners of the first season of Hive FPL.
This was not a season like any other with twists and turns along the way, surprise title contenders, surprise relegations and so much to unpack. On top of all that, there was also the World Cup in between and as a community, we got on board with it by running a small side contest that spanned the 4 weeks of the tournament.
At the end of the day, I'd say that this first season has been quite the success and there's still so much more to come from this community. We have already started making plans for next season that aim to grow the community and also increase engagement in the Sportstalksocial community.
Our aims for this season will carry over to next season but we will be gunning for more and will be hoping for even more growth in the community.
Introducing the Winners of Hive FPL Season 1
Hive FPL season 1 had a total of 118 participating teams in the league
86 teams were eligible for reward because they linked or created Hive accounts during the course of the season. Check this Spreadsheet for reference
At the start of the season, I came up with a sharing rato for the top 10 that I shared with our major sponsor in this comment to @acidyo. Here is a screenshot of the evidence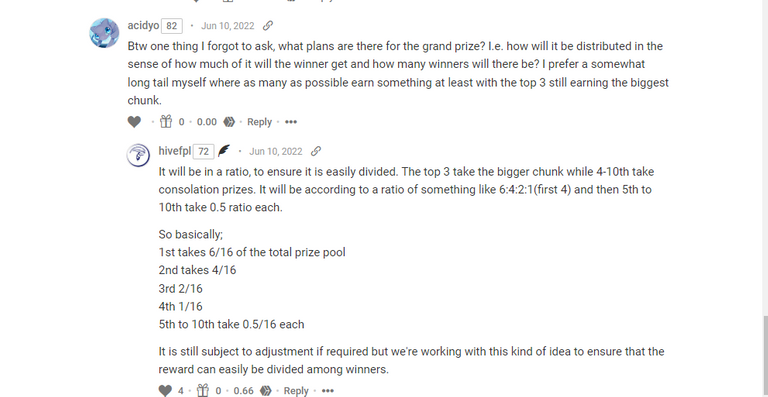 link
Hive Award
Total prize pool: 3000 Hive
First prize: 1,125 Hive
Second prize: 750 Hive
Third prize: 375 Hive
Fourth prize: 187.5 Hive
Fifth-tenth prize: 93.75 Hive
Sportstalk Social Award
Sports token will be staked into the top 30 accounts equally. The aim is to distribute the token and encourage participants to share on the platform.
Total Prize pool: 8,056,733 Sports Token
Everyone receives 268,557 Sports tokens staked into their account.
There are a lot of awards to share, so it might take a while to complete but rest assured, it is coming your way.
NB: 140 HBD was retained in the Hive FPL account and will be transparently used for the management of the project. There is also 61.57 Hive power that gives us ample resource credit for interaction on Hive and we also hope it grows to give us more curation strength.
Plans for next season
We are already making tentative plans for next season and the hope is that we will be able to bring more activity to Hive through the Sportstalk Social community. Some of our plans include:
An FPL trivia game
A new logo
Multiple head-to-head leagues
Hive FPL participation badge
Bringing in more players into the league
Thanks for the support
This project started off as an idea and we brought it to life. I am grateful to our sponsors and all the authors that made this a reality.
Join our Discord Community, shitpost banter, football gossip, opinions and get information about our plans for the coming season.
---
---