2021 SUMMER ALBUM TRASH CAN 🗑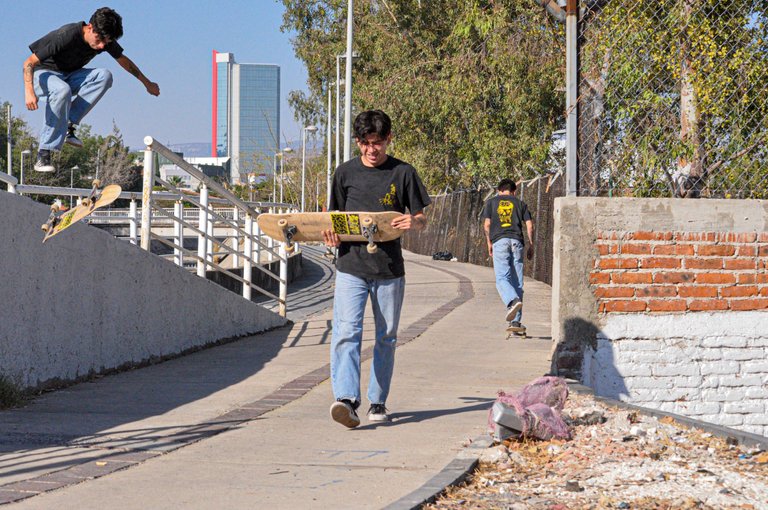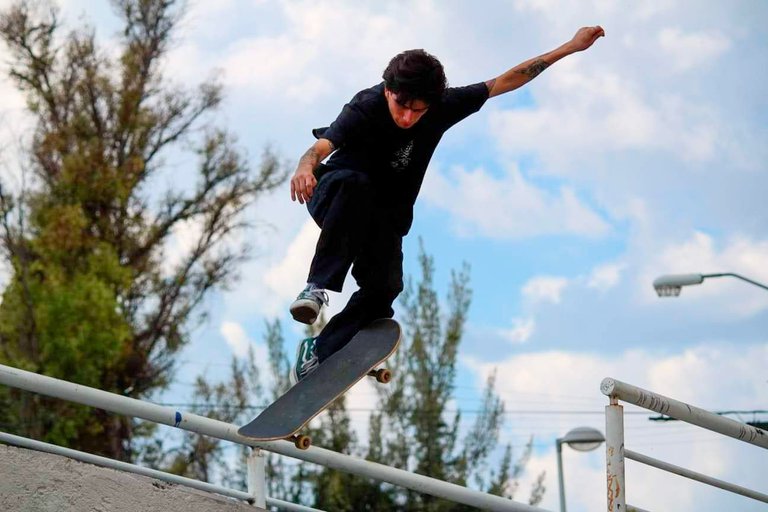 360 flip failure.
This picture was not put down in the summer album even doe this pics were awesome cause this guy has not land this trick yet, he has have 3 battles on the spot but still don´t make it, hopefully we will be able to show the clip soon, I´m sure he´s not gonna give up yet and a good memory will remain in a photo with that epic shot of the building behind.
---
fallo de 360 flip.
Esta foto no se incluyó en el álbum de verano, estuvieron chidas pero este man aún no ha logrado este truco, ha tenido 3 batallas en el lugar pero aún no lo logra, con suerte seremos capaces de mostrar el clip pronto, estoy seguro de que no se dará por vencido todavía y quedará un buen recuerdo en una foto con esa toma épica del edificio al fondo.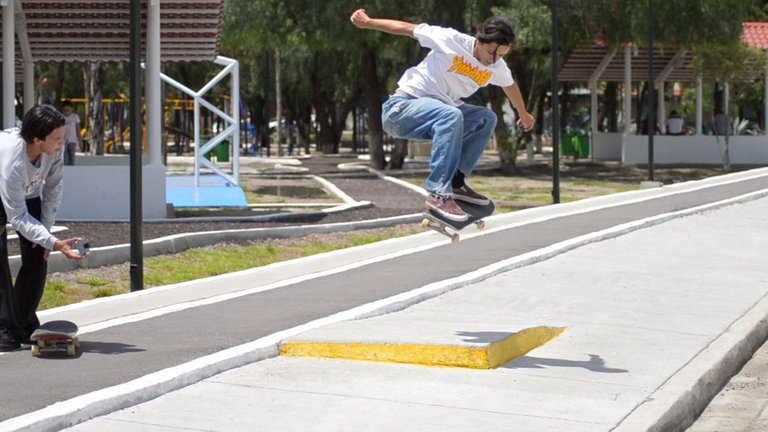 This picture was nice but too simple for our taste compare to the one Nestor got in the album, he is like a grasshopper when he jump in his skateboard and that´s why we love to catch him skating, we love him!
---
Esta foto estubo chida pero para nuestro gusto era demasiado simple comparada con la que consiguió Néstor en el disco, es como un chapulín cuando salta en su patineta, por eso nos encanta verlo patinar, Lo amamos!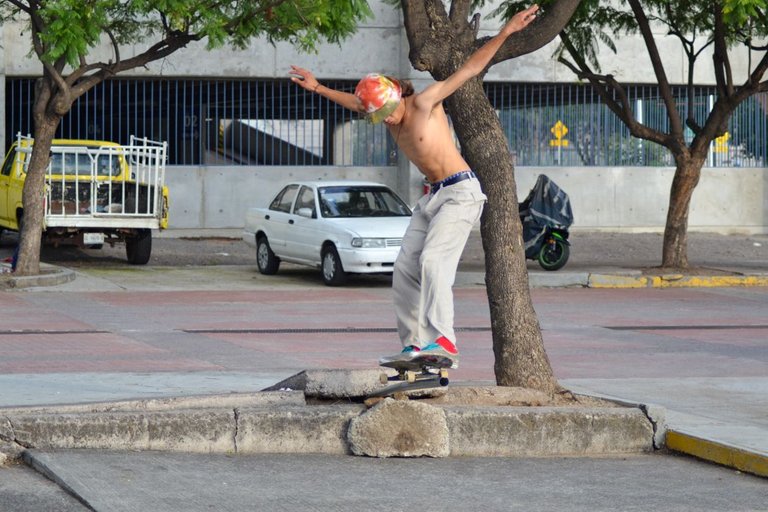 We loved this spot!! this guy made it out of no where with a traffic sign we saw down a block away from this little ramp, he dissapeare fromm a moment to other and 5 minutes later we saw him carring the sign directly to the spot. He did it fairly quickly
and in a cool long since, unforntunetly for him the picture angle was not as good as the one publish in the album and he does not looks that much stylish haha
---
¡Nos encantó este spot! salió de la nada con una señal de tráfico que vimos a una cuadra de esta pequeña rampa, Jorge desapareció de un momento a otro y 5 minutos después lo vimos llevando la señal directamente al botador. Logró el truco bastante rápido, desafortunadamente para él, el ángulo de la imagen no era tan bueno como el publicado en el álbum y no sale con tanto estilo jaja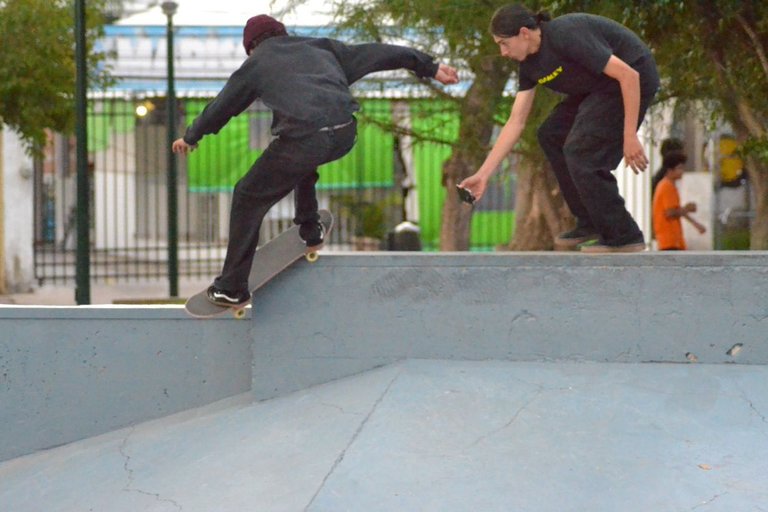 This photo was very aesthetic, but this place in the park was already in the album with a better photo of another trick, also Johan already had space for other 2 shots 😉
---
Esta foto fue muy estética, pero este lugar del parque ya estaba en el álbum con una mejor foto de otro truco, a parte de que Johan consiguió espacio para otras 2 tomas.😉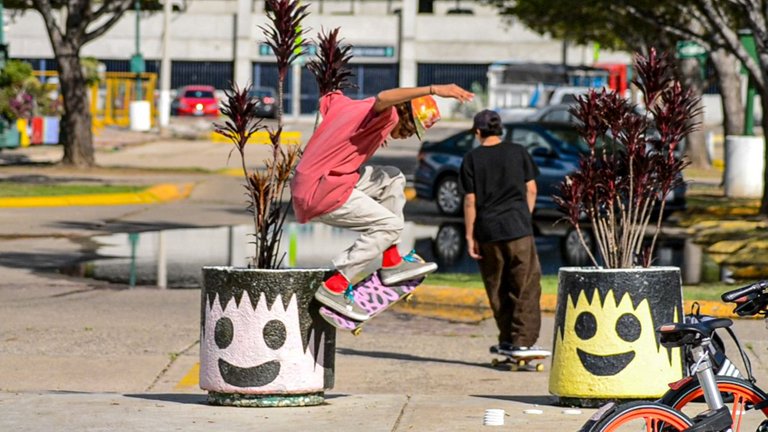 At the album you could see Johan´s wallie on this pots, well right after that this here happened a back to back 🤠💥🤠 what a cool spot!
---
En el álbum pudimos ver el Wallie de Johan en estas macetas... justo después de esto sucedió. B2B 🤠💥🤠 que spot tan chido!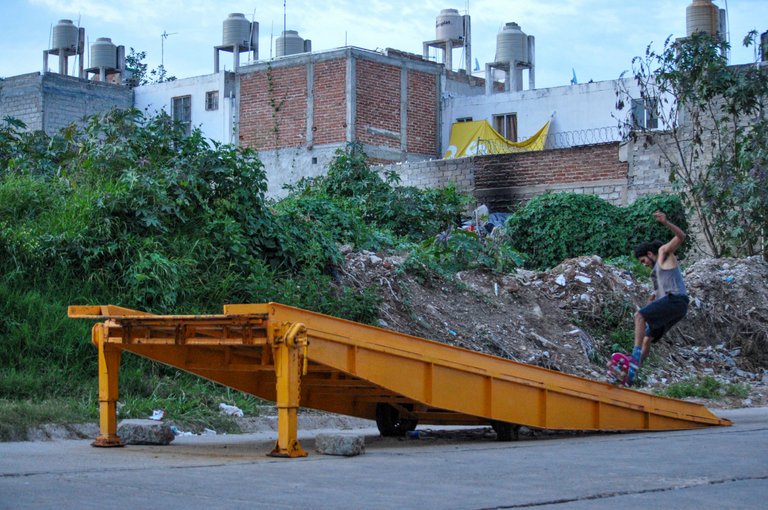 We loved this image, in fact we would have loved to make it part of the summer album, but my timing was not so good that day, Mango got a 50-50 with no problems in this amazing place, but it was getting dark so I only had one shot to take the photo, I took it just as mango was coming out of the grind and it looked like a 5-0 lol Even so, we think it was good enough to share with you🙂
Video clip coming soon in the summer edit.
---
Nos encantó esta imagen, de hecho nos hubiera encantado hacerla parte del álbum de verano, pero mi timing no fue tan bueno ese día, Mango consiguió un 50-50 sin problemas en este increíble spot, pero estaba a punto de oscurecer, así que solo tube una oportunidad de tomar la foto con buena luz, la tomé justo cuando estaba saliendo del grind y parecio un 5-0 haha aun así se me hizo buen material para compartir con ustedes🙂
Videoclip próximamente en la edición de verano.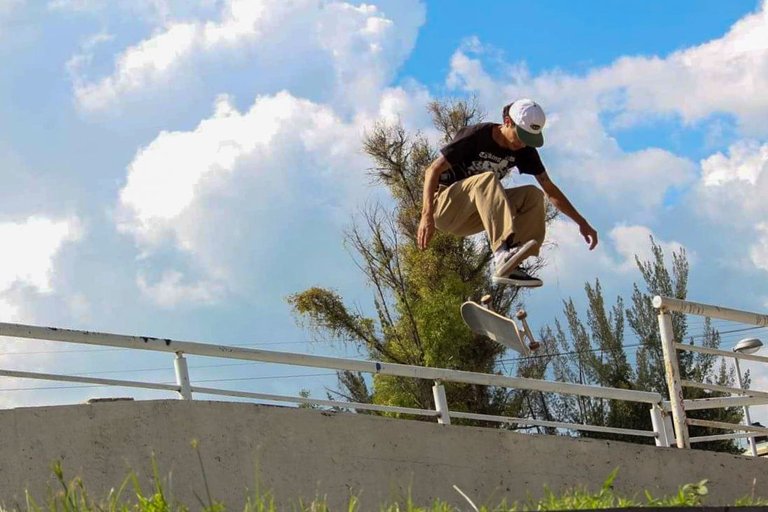 Varial heelflip.
Coming soon in the Summer edit.
---
Varial heelflip
Videoclip próximamente en la edición de verano.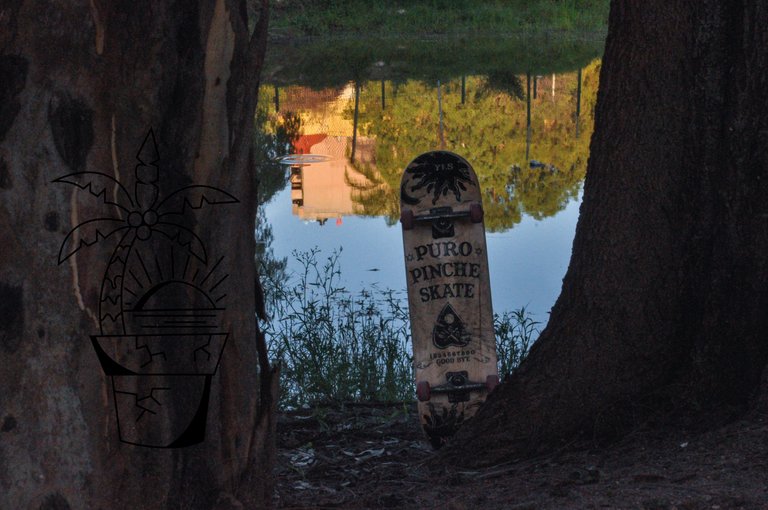 Check out our full Summer album 2021 here:
https://peakd.com/@homelesscrewmx
THANK YOU FOR YOUR VOTE
don't forget to share your opinion about our content in the comments:))
---
Echa un vistazo a nuestro álbum de verano 2021 aquí:
https://peakd.com/@homelesscrewmx
GRACIAS POR TU VOTO
no olvides compartir tu opinión sobre nuestro contenido en los comentarios:))
---
---