Big drop (Community edit) B - Sides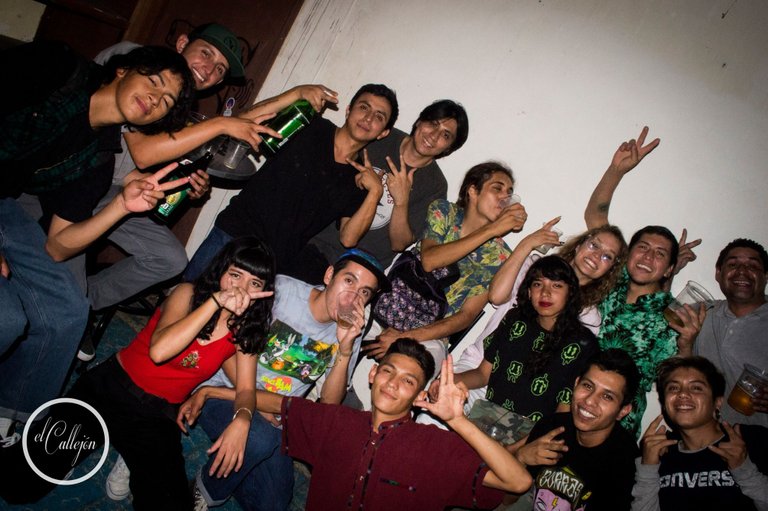 Zup everybody!
we are here spreading good vibes all the way from our blog ones again.
Cheers!😁🌈🍀🍻
@keepskating420 and @homelesscrewmx at El callejón (local bar).
---
[Esp]
¡Que onda todos! estamos aquí exparciendo buenas vibraciones desde nuestro blog una vez más . Saludos!😁🌈🍀🍻
@keepskating420 y @homelesscrewmx en El callejón (local bar).
| [Esp] | [Eng] |
| --- | --- |
| Para comenzar este post queremos compartir con ustedes que estamos tan emocionados y animados por la edición de la comunidad que #SkateHive acaba de lanzar la semana pasada, ha sido increíble estar aquí con todos ustedes comunidad, interactuando y viendo diferentes estilos de skate de todo el mundo, todos han sido pura motivación para nosotros, Si señor.!! 💛🍯🤙 | To begin this post we wanna share with you that we are so excited and stoked for the community edit #SkateHive just drop last week, it has been incredible being here with all you guys, interacting and watching different skateboarding styles from all the globe, you all have been pure motivation, YES Sr.!! 💛🍯🤙 |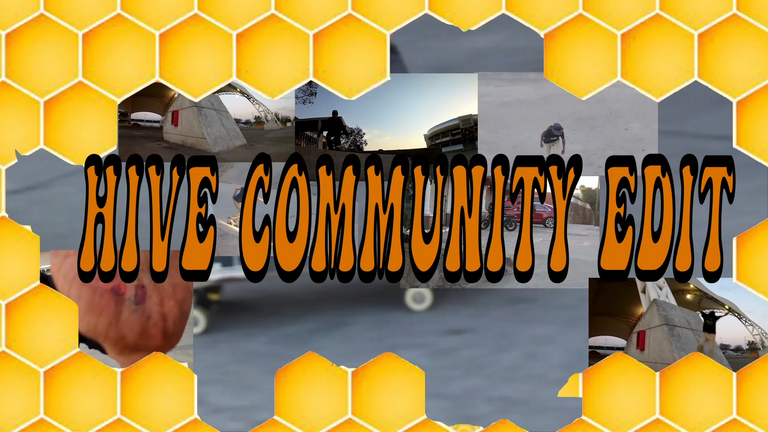 | [Esp] | [Eng] |
| --- | --- |
| Tengo que decir que cuando vimos que nuestros clips estaban en el intro del video ¡nos emocionamos tanto que casi vuelo como una auténtica abeja! jeje 🐝 @stickchumpion definitivamente merece mucho amor por una edición tan increíble, ¡eres el hombre G! 💥😤💣🔝 | Gotta say that when we saw our clips were futuring the intro we got so hyped that I almost fly as an authentic bee! hehe 🐝@stickchumpion defentely deserves some love for such amazing edit , you are the man G! 💥😤💣🔝 |
1
---
The biggest drop of my life
Jorge Alcala's battle
[Esp] El drop más alto te mi vida.
La batalla de Jorge Alcalá.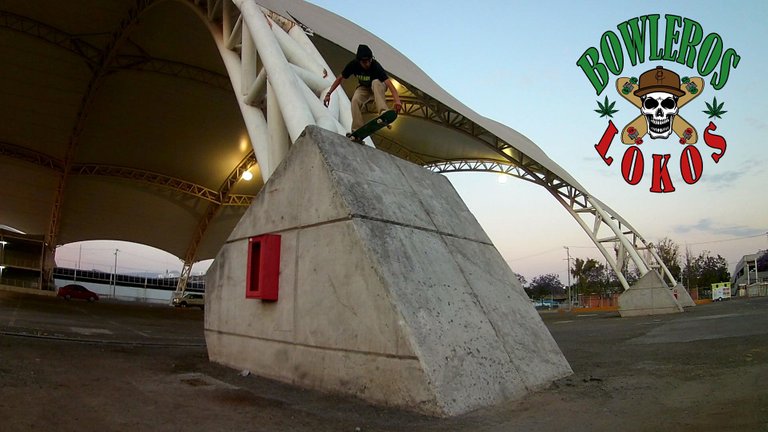 | [Esp] | [Eng] |
| --- | --- |
| En este video encontrarás la batalla de nuestro homie Dropsero Cascarero antes de aterrizar este drop local. No sabemos exactamente qué tan grande es esa cosa, pero tiene que ser algo entre 2.5 y 3 metros de altura. | In this video you will find our homie Dropsero Cascarero's battle before landing this insane steep drop. We don't know exactly how big that thing is, but it has to be something between 2.5 and 3 meters tall. |
| [Esp] | [Eng] |
| --- | --- |
| Lo cierto es que no estamos acostumbrados a probar trucos que sentimos peligrosos para nosotros, si vemos riesgos de alto nivel en el primer intento o en el primer par de intentos, dejamos de intentarlo y simplemente lo dejamos para más adelante, pero esta vez, después de cada caída, se pudo ver cómo la adrenalina aumentaba cada vez más en este tipo, se puso tan entusiasmado que cada vez que se caía, se levantaba más rápido y parecía mucho más seguro para probarlo de nuevo. Apuesto a que su inspiración salió porque este es un lugar clásico en nuestra ciudad local, y no solo para los patinadores, incluso el gobierno hace una feria anual aquí, por lo que todos las personas de la ciudad saben lo grande que es este drop, incluso recuerdo que pensé en calar este spot cuando comencé a patinar, pero ese era solo el sueño de un niño, un sueño que ha sido logrado por este gran tipo Dropsero Cascarero. | True is that we are not used to try tricks that we feel dangerous for us, if we see high level risks on the first attempt or in the first couple of attempts, we stop trying and just leave it for later on, but this time, after every single fall, you could see how adrenaline got higher and higher on this dude, he got so hype that every single time he fall, he got up faster and looked way more secured for trying it out again. I bet his inspiration came out because this is a clasic spot on our local town, and not only for skaters, even the government makes an annual fair here, so every body in town knows how F big this drop is, I even remember me thinking about trying this spot out when I first started skating, but that was only a kid's dream, a dream that has been done by this great guy Dropsero Cascarero. |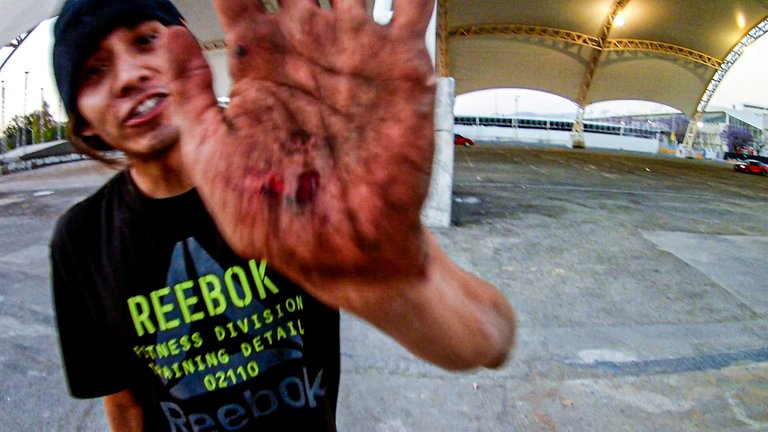 | [Esp] | [Eng] |
| --- | --- |
| También nos gustaría destacar que ningún truco merece que te lastimes, pero como en la vida, la mierda también sucede en el mundo del skateboarding y debes decidir si vas a dejar que esas caídas te impidan alcanzar tu sueño, o limpiarás el polvo de tus pantalones cuando te caigas y seguirás aferrado a ese sueño hasta que lo logres. | We would also like to highlight that no trick deserves you get hurt, but as in life, shit happens in the skateboarding world too and you need to decide if you gonna let those falls stop you from reaching your dream, or you will clean up the dust form your pants when ever you fall and keep holding to that dream until you make it. |
2
---
Enjoy watching and remember to @keepskating420 !!
Watch on odysee:
(Unsupported https://lbry.tv/$/embed/BigDrop%28ComunityEdit%29B-Sides/7569869cb4c4f9241045b30aedb7afc11da45434?)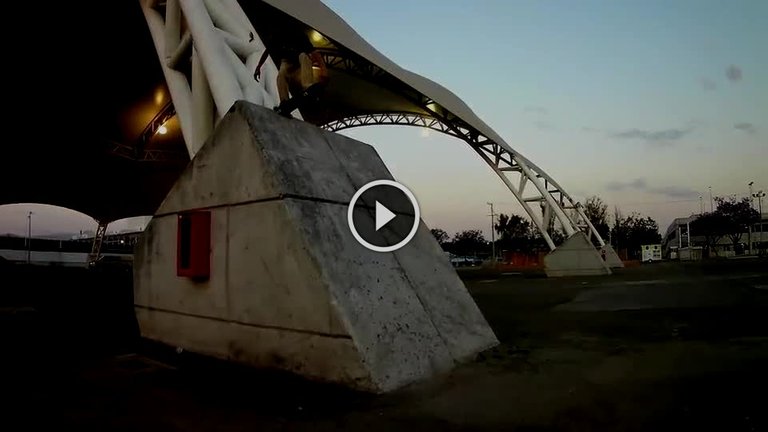 Rider: Jorge Alcalá.
Filmer: Donaldo Trevedhan.
Place: León Guanajuato Mexico.
Published by Bowleros Lokos via Skatehype.com
3

---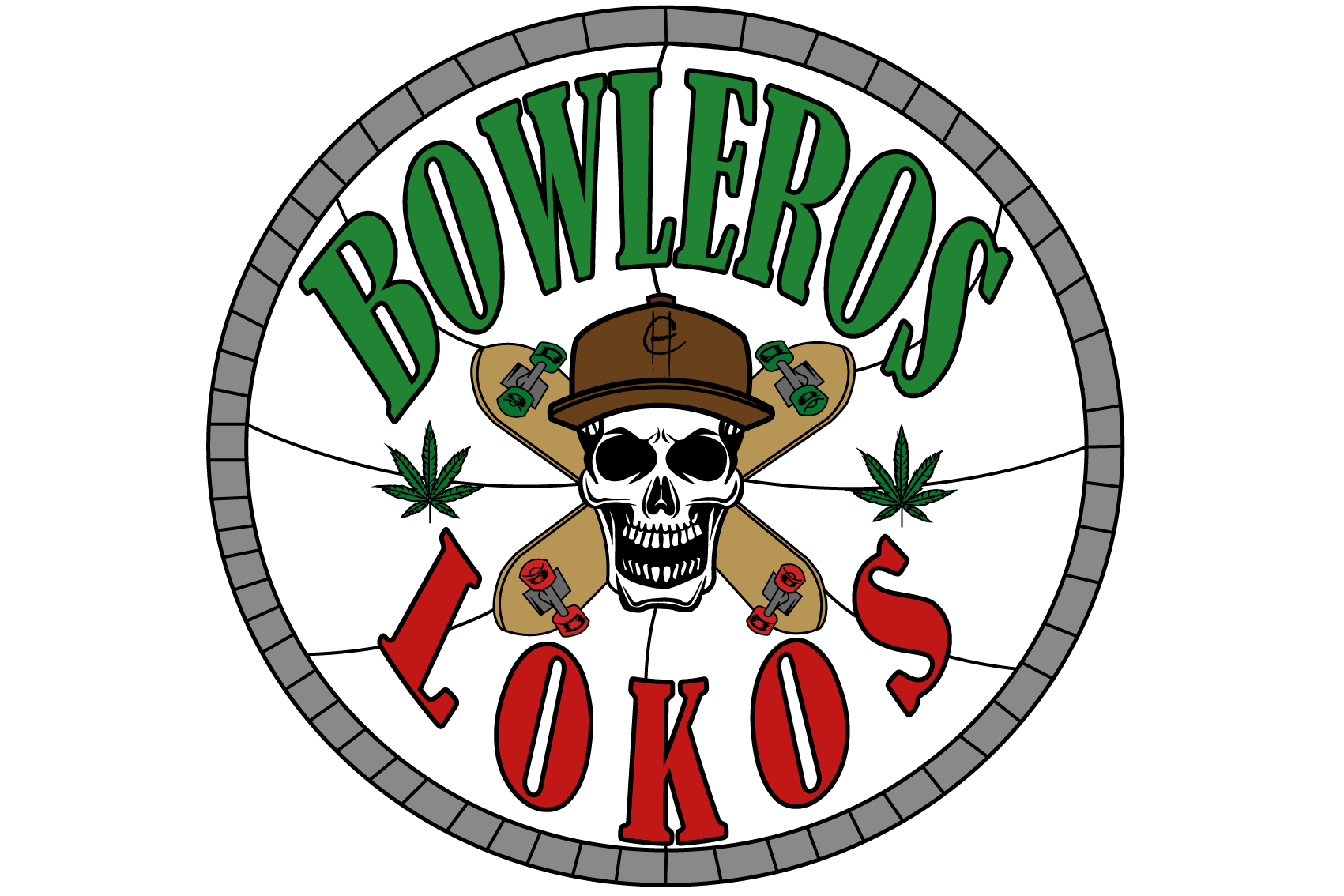 Find us here
Odysee
Youtube
PEAKD
Instagram
Facebook


---
Join the Stoken/Skatehive Discord

---
What STOKEN plans to bring to Hive 🍯

Unique name, and meme-ified branding that will stand out above the hard to find Hive brand.

Real world events tied to web3 content creation.

Attracting non crypto content creators, into web 3.0

Exciting content to bring in non crypto audience.

Focus on onboarding large, existing communities i.e: Reddit skateboarding: 385k members, and Redbull: 10 million YouTube subscribers.

NFTs. Plans include real world utility, fund raising, and future gamification.
DTF ( Decentralized Token Fund )

Stoken DAO: Decentralized voting system to allow the community to sponsor athletes, content creators, influencers, and real world events.

A new token for you to earn for doing Hive stuff!

Possibility of future airdrop of governance tokens. 

---
---
---