Lil Homeless - Brayan "El naranjita".

(Unsupported https://www.skatehype.com/ifplay.php?v=13954)
Rider: Brayan Macias
Filmer: Jorge Alcalá / @homelesscrewmx
---
[EN]
Brayan is a 13-year-old boy nicknamed "little orange", at his young age he is so motivated about skateboarding, since the neighborhood of San Juan Bosco, which is where he lives, is full of spectacular skaters, young people who we have also seen grow personally, and athletically, but let's not deviate from the main theme of this vlog; "little orange" , one more little homeless crew boy, who is learning to cope mexican life style on wheels with a unic style.... We feel lucky that this child was in our path since we hope to generate awareness in him, about the moral and immoral in this life, for example in the intro of this video was his first time drinking alcohol, and some will say "drinking alcohol at 13 years old?!", but for us who have grown up in a Mexican ghetto it is very common for us to see this type of situation, so as we didn´t want the kid feel that we harassed him and forbade him things, some friends who attended the event gave him only a couple of drinks of beer with which he got a little drunk and began to philosophize about life and ask us existential questions xD hahaha it's fun but somewhat serious at the same time, since the boy begins to question what he came to do in this life and if what society tells him is really the right thing. We will continue loving and taking care of this little homie from the hood as far as possible. I hope to be able to share more of him and his skate sessions with us, at least until we manage to integrate him into the greatest evolutionary leap in skateboarding of all time #SkateHive #SkateHype.
[ESP]
Brayan es un niño de 13 años de apodo "naranjita", desde su corta edad ya se motiva machin en la tabla ya que el barrio de San Juan Bosco, que es donde vive, está lleno de patinadores espectaculares, jovenes que tambien hemos visto crecer personal, y atléticamente, pero no nos desviemos del tema principal de este vlog; Naranjita, un pequeño homeless más, que está aprendiendo a sobrellevar la vida sobre ruedas a la malageña.. ¡¿espera que?! quise decir a la Mexicana jajaja😜.... Nos sentimos afortunados de que este niño se encontrara en nuestro camino ya que esperamos generar conciencia en el, sobre lo moral e inmoral en esta vida, como por ejemplo en el intro de este video fue su primera vez ingiriendo alcohol, y algunos dirán "¡¿bebiendo alcohol a los 13 años?!", pero para nosotros que hemos crecido en un barrio mexicano nos es común ver este tipo de situaciones, así que para que el chaval no sintiera que lo hostigamos y le prohibimos cosas, unos amigos que asistieron al evento le dieron unicamente un par de tragos de cerveza con lo cual se puso un poco borracho y empezó a filosofar de la vida y realizarnos preguntas existenciales xD hahaha es divertido pero algo serio a la vez, ya que el chico de alguna manera se empieza a preguntar que es lo que vino a hacer en esta vida y si lo que la sociedad le dice es realmente lo correcto. Seguiremos amando y cuidando a este pequeño carnal del barrio y esperamos poder compartir más tanto de el, como de sus sesiones con nosotros, al menos hasta que consigamos integrarlo al salto evolutivo de skateboarding más grande de todos los tiempos #SkateHive #SkateHype.
[PT]
Brayan é um menino de 13 anos apelidado de "laranjinha", em sua tenra idade ele está tão motivado para o skate, já que o bairro de San Juan Bosco, onde ele mora, está cheio de skatistas espetaculares, jovens que também viram crescer pessoalmente e atleticamente, mas não vamos nos desviar do tema principal deste vlog; "little orange" , mais um menininho sem-teto, que está aprendendo a lidar com o estilo de vida mexicano sobre rodas com um estilo único.... a moral e imoral nesta vida, por exemplo, na introdução deste vídeo foi sua primeira vez bebendo álcool, e alguns dirão "beber álcool aos 13 anos?!", mas para nós que crescemos em um gueto mexicano é é muito comum vermos esse tipo de situação, então, como não queríamos que o garoto sentisse que o assediamos e lhe proibimos coisas, alguns amigos que compareceram ao evento deram a ele apenas alguns copos de cerveja com os quais ele conseguiu um pouco bêbado e começou a filosofar sobre a vida e nos fazer perguntas existenciais xD hahaha é divertido mas um tanto sério ao mesmo tempo, já que o menino começa a questionar o que veio fazer nesta vida e se o que a sociedade lhe diz é realmente certo coisa. Continuaremos amando e cuidando desse maninho do bairro na medida do possível. Espero poder compartilhar mais dele e de suas sessões de skate conosco, pelo menos até conseguirmos integrá-lo ao maior salto evolutivo do skate de todos os tempos #SkateHive #SkateHype.
---
Enjoy watching on Skate Hype and #KeepSkating420.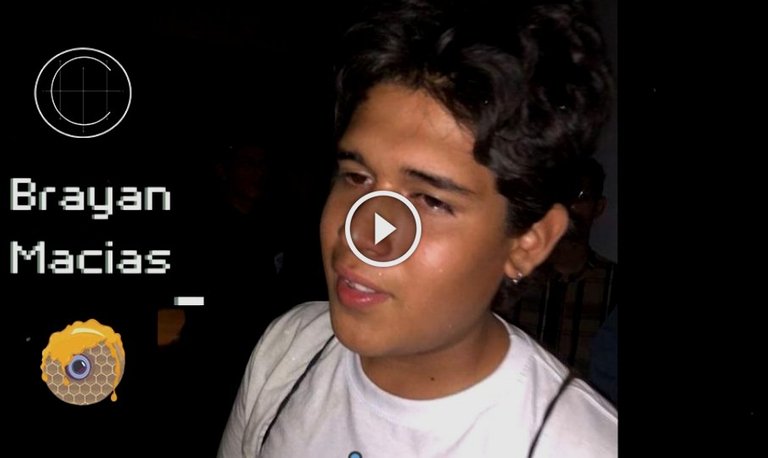 Social media:
🐝Hive: https://peakd.com/@homelesscrewmx
⛵️ Odysee: https://odysee.com/@homelesskatecrew:e
🛹 Skate hype: https://www.skatehype.com/homelesscrewmx
📷Instagram: https://www.instagram.com/bowleros_lokos/
🔴YouTube: https://www.youtube.com/channel/UCI4LvEtVdEOduwGnzzgwzyg
Published by Bowleros Lokos via Skatehype.com

---
Download SKATEHYPE, our community dapp and upload skate videos and photos via a skate friendly interface. It creates a hive wallet for new users, allows you to post, tip, set beneficiaries and backups your content on HIVE and LBRY blockchain. Own your content. Join Skatehive.
Desktop -
IOS -------
Android --
Wallet ----
---
---