Salawaves" - Salado skateboards
"Salawaves" - Salado skateboards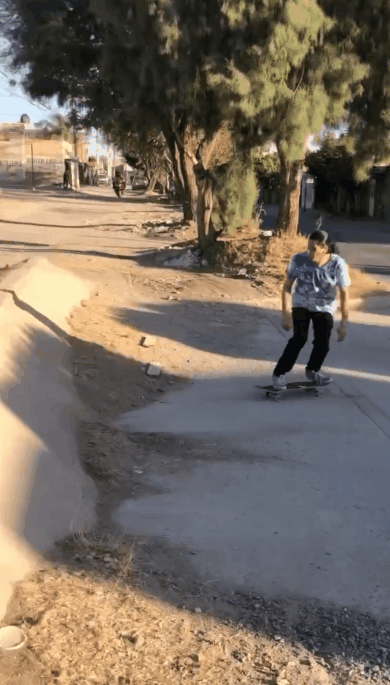 ---
[EN]
Alberto Fraustro, his son and Donaldo Trevedhan surfing the ghetto in a compilation of clips through the streets of our city.
[ESP]
Alberto Fraustro, su hijo y Donaldo Trevedhan surfeando el ghetto en una recopilación de clips por las calles de nuestra ciudad.
(Unsupported https://lbry.tv/$/embed/Salawaves/671238df2230019cef34042930c6f8ab2d307fa2?)
---
[EN]
One more #SaladoSkateboards mission for our video. Recording shredding clips for a video is fun but at the same time difficult, it requires effort and patience to find spots and have the physical potential to land the tricks you want, even so you always seek maximum pleasure in your skateboard and find ways to save moments in cameras or cell phones and what greater motivation than in the end share what you lived in the hive blockchain, right?
[ESP]
Una misión más de #SaladoSkateboards para nuestro video. Grabar clips manchados para un video es divertido pero a la vez dificil, requiere de esfuerzo y paciencia para encontrar spots y tener el potencial fisico para manchar los trucos que uno quiere, aun así siempre se busca el máximo placer en el patín y formas de guardar estos momentos en cámaras o celulares y que mayor motivación que al final compartir lo vivido en la blockchain de hive, ¿verdad?
#SkateHive
#SkateHiveForLife
#HomelessKrew
#KeepSkating420
#MX
Social media


---
Join the Stoken/Skatehive Discord

---
What STOKEN plans to bring to Hive 🍯

Unique name, and meme-ified branding that will stand out above the hard to find Hive brand.

Real world events tied to web3 content creation.

Attracting non crypto content creators, into web 3.0

Exciting content to bring in non crypto audience.

Focus on onboarding large, existing communities i.e: Reddit skateboarding: 385k members, and Redbull: 10 million YouTube subscribers.

NFTs. Plans include real world utility, fund raising, and future gamification.
DTF ( Decentralized Token Fund )

Stoken DAO: Decentralized voting system to allow the community to sponsor athletes, content creators, influencers, and real world events.

A new token for you to earn for doing Hive stuff!

Possibility of future airdrop of governance tokens. 

---
---
---