Victor Lira blunt slide photografy

El jueves pasado le envié sus fotos del tour a Aguascalientes a mi homie Vic y el vato se prendió en corto para armar una sesión ayer, sábado.
English translation:
Last Thursday I sent the Aguascalientes tour photos to my homie Vic and the guy really went on fire... He set up a session for yesterday to try out a cool bluntslide.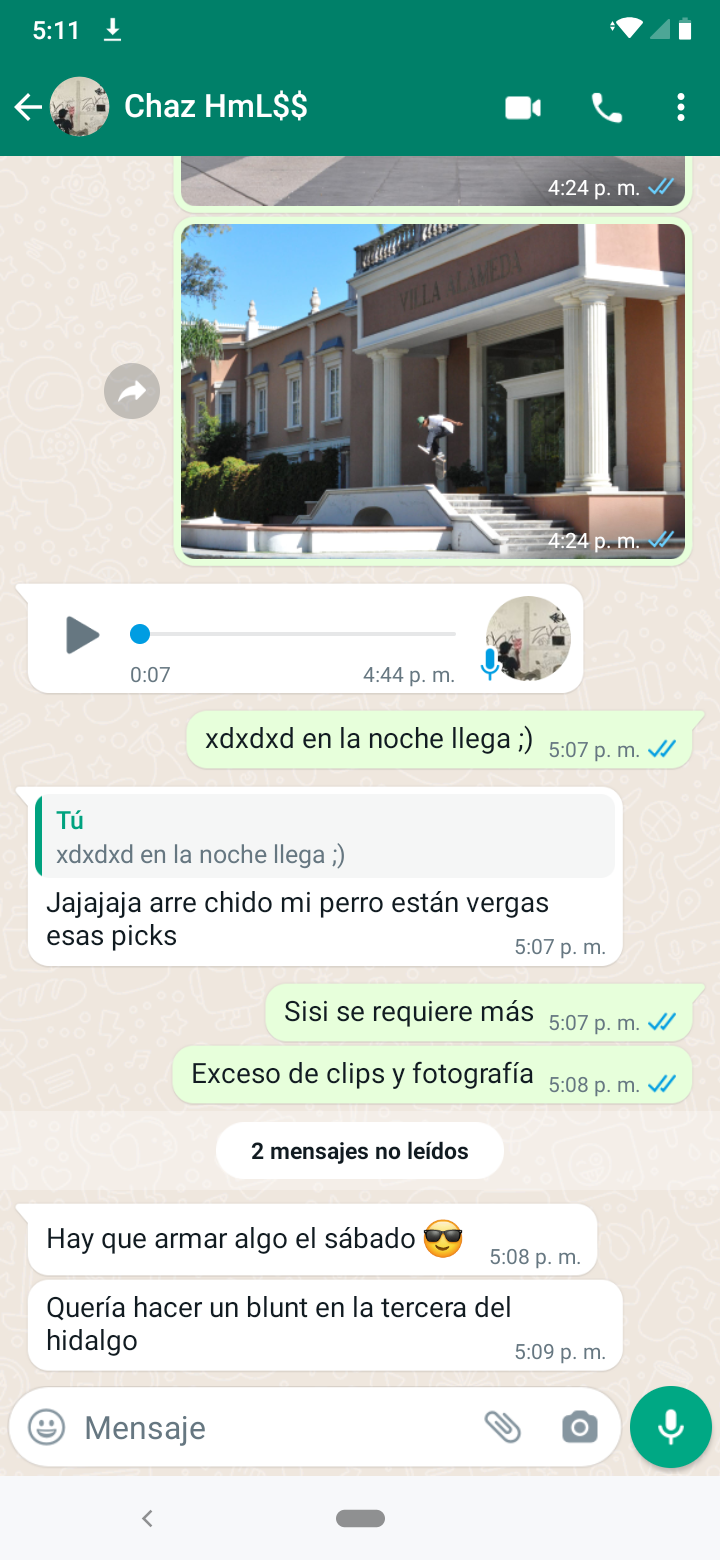 Yo también me prendí desde que me comento el truco así que el sábado al despertar lo primero que hice fue confirmar la detonada de la tarde.😎
English translation:
I was so down to it since he told me the trick, so on Saturday, when I woke up, the first thing I did was confirm the destruction sess of the afternoon.😎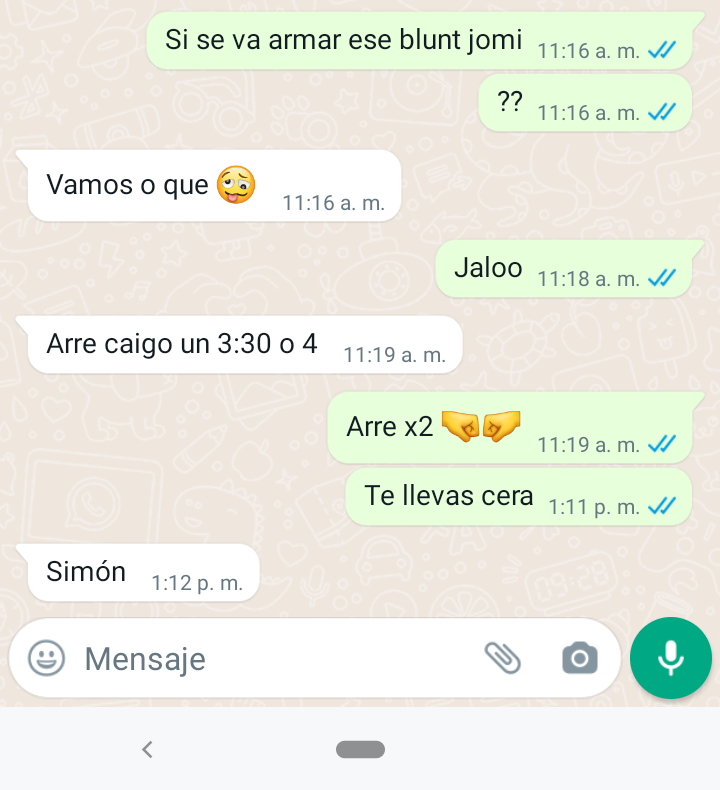 ---
llegamos al spot bien motivados y prendidos y nuestro buen amigo @viviendolibre ya estaba detonando el spot con todo.
English translation:
We were on fire when we arrived to the spot and our good friend @viviendolibre was already destroying the park.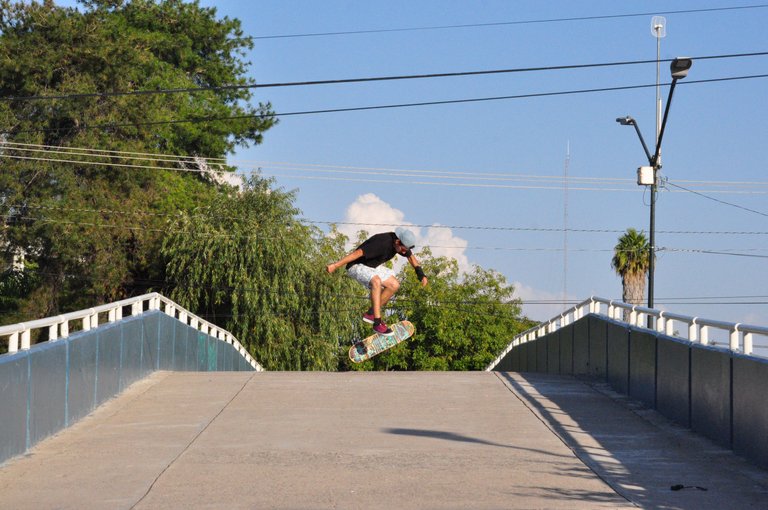 ---
Cuando ya estábamos calientitos fuimos a lograr la toma que habíamos hablado Víctor y yo, pero hubo un pequeño contratiempo, el spot estaba repleto de gente, niños, adultos e incluso ansíanos, donde sea que ubicaba un buen ángulo para la fotografía había gente que salía en la toma, lo platique con Vic y decidimos intentar unos disparos, al final estas dos fotos fueron las mejores que conseguimos, no quedamos satisfechos del todo con la toma, pero como ya lo bajo, esperamos volver por una toma mas pro donde la gente no interfiera tanto, quizá un día entre semana, no hay prisas, al final conseguimos pasar un buen rato en nuestro patín y despejar nuestras mentes y eso hizo que todo valiera la pena.
English translation:
As soon as we warm up, we went to take the shot that Victor and I had talked about, but there was a small setback, the spot was full of people, children, adults and even old man, wherever I located a good angle for the photography there were people who came out In the shot, I talked about it with Vic and we decided to try some shots, in the end these two photos were the best we got, we are not completely satisfied with the results, but he already got it down so we hope to return for a more pro shot where people won't interfere so much, maybe a weekday, no rush, in the end we had a good time on our skateboards and also clear our minds out and that made it all worthwhile.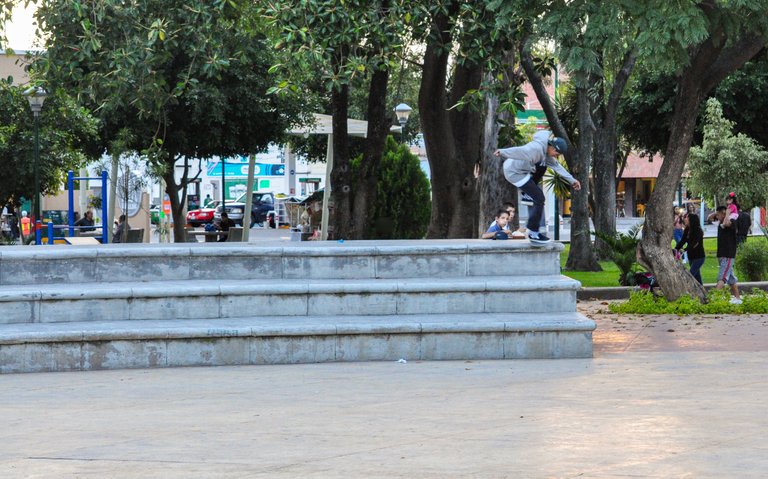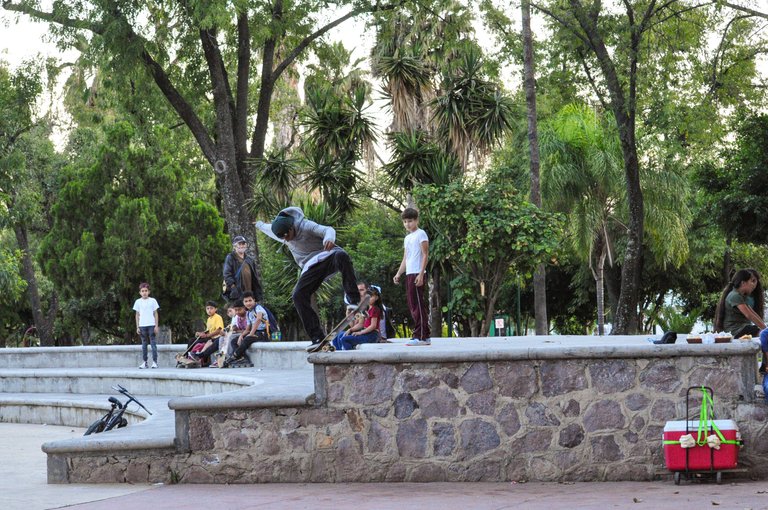 ---
GRACIAS POR TU VOTO
No olvides compartir tu opinión sobre nuestro contenido en los comentarios:))
English translation:
THANK YOU FOR YOUR VOTE
Don't forget to share your opinion about our content in the comments:))
---
---