Help Marcie Morgan Go To Argentina For the WSG Championships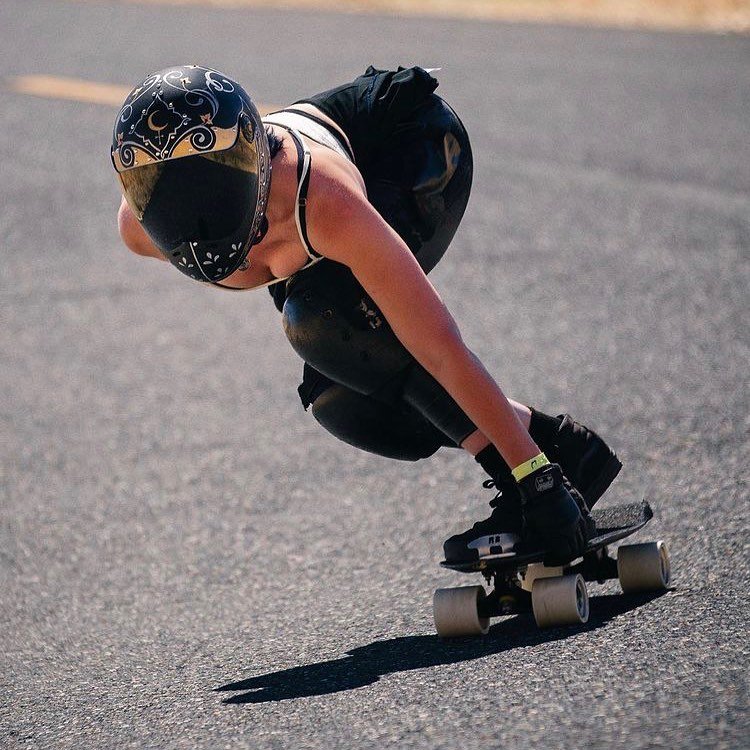 Source: jonhueyphoto
Allow me to introduce you to my friend Marcie Morgan!
I'm writing this on behalf of Marcie because she is super busy getting sponsors and raising funds to go represent Team USA in the upcoming World Skate Games championships in Argentina. Unfortunately, longboarding doesn't have much money in the sport, so riders have to pay out of pocket to compete, and getting to Argentina is not cheap!
I had the pleasure of actually skating with Marcie at a Maryhill event 4 years ago, and I couldn't help but follow her amazing progress in the scene. Also because she was faster than me, so naturally I ended up following her. It's also clear she has caught the eye of much of the longboard community, as she has been making waves ever since she got involved! Also doesn't hurt that she has a business degree if I remember correctly.
A Bit Of History
Marcie got into riding longboard in what most consider later in life, inspired by her son, and the amazing community she found by bringing her son to the events. Very quickly she went headfirst into the longboarding world, both figuratively and literally, and quickly developed the skills to keep up with the top woman longboarders in the world. That's not to say there weren't plenty of crashes and road rash along the way, but it was always great to see how much the community supported her to keep going!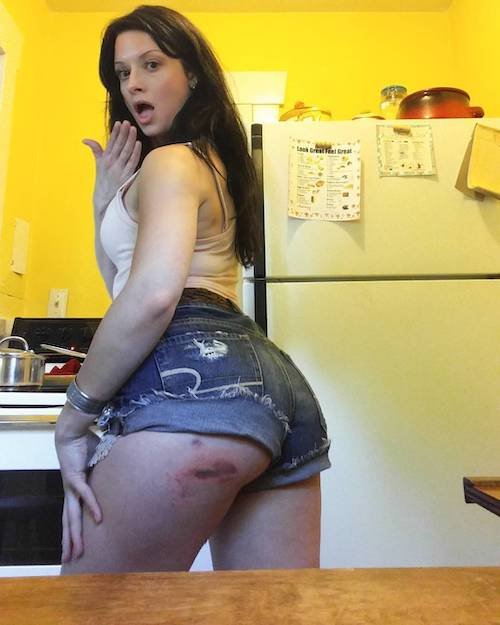 Source: Marcie Morgan
Seven Seals Racing
As much as I think we've made a lot of progress in the openness of sports, there is no doubt that longboarding, as well as many extreme sports, are very male-dominated. I had just assumed it was because extreme sports naturally attracted more men, but luckily I'm continually proven wrong when I meet people such as Marcie! Clearly, it's a common perception, but one that Marcie is actively changing.
Rather than complaining about the state of the sport, Marcie created Seven Seals Racing to support women, and other underrepresented athletes in sports. Hence the business degree mentioned earlier. I felt this mindset aligned with SkateHive's vision to create the change we want to see in the world, and not just complain about the way things are. So I felt the need to offer my support in her endeavours.
Seven Seals Racing also has a team of riders that have been training hard and competing in events leading up to the coming championships. That hard work ended up paying off, because all 3 team members made it to the championships, and will be racing as part of Team USA Downhill. Shout out to the other members Alicia Fillback, and Sabrina Riffenburgh!
Here's her extremely well made intro video:
How To Support Her
First off I will donate 100% of the dollar amount I receive on this post, directly to Marcie.
PayPal
[email protected]
Venmo
https://account.venmo.com/u/sevensealsracing
Support Team USA
https://usadownhillskate.com/?fbclid=IwAR3cWDGbU2WaXUWxAt1uwRS9_aFLD_Jxf0tYaayCmh96raJRUick0xpceS4
Give a donation, or buy a shirt!
https://sevensealsracing.com/shop/
Help her try to win 40k by voting for her on Fab After 40 contest. It's free, you don't have to give them much info, and can deny receiving emails:
https://votefab40.com/2022/marcie-morgan?fbclid=IwAR0JVCgLA0hFALmKiGlmWC0jzERPDtR3gdP4lng0y7ENrJVb_p9BIwBLggY

Join the Skatehive Discord 👇

---

🛹 SkateHive 🛹 is the house of Web 3.0 skateboarders and our goal is to onboard skaters in web3.

We have developed dApps, NFT projects, our own token and more. 

**Our mission is to fill the new internet with smart contracts that benefit our culture**.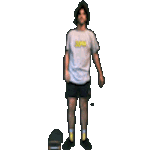 ---
---