Messi's Future At PSG Uncertain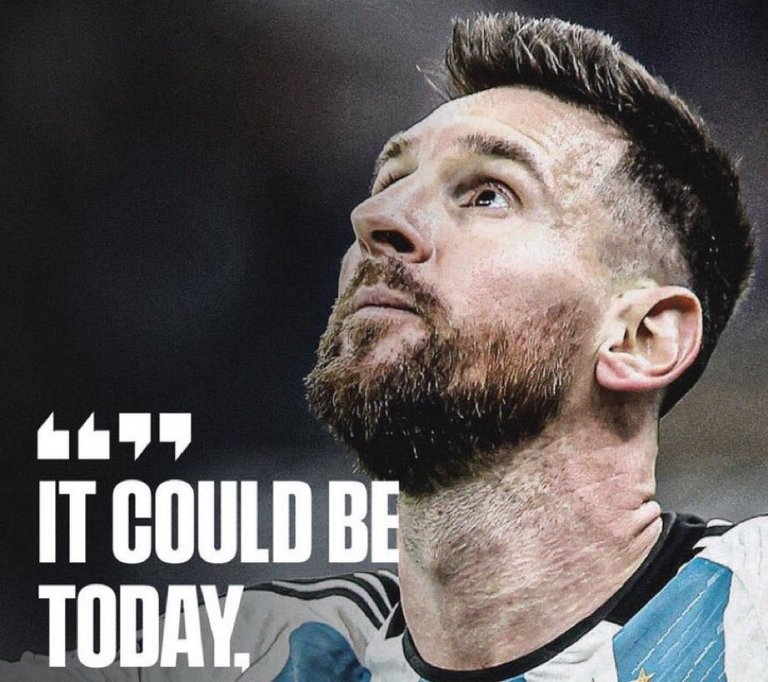 Source
Club football has gone on a two-week break and some players have been called up by their countries to come and play a few matches in the international fixtures. One player who doesn't miss going back to his country to play in the national team is Leo Messi, the Argentinian who has been the center of the Argentina national team since his young days and has gained more respect since he led the national team to win the world cup last year.
There are rumors that this season would be the last Messi would be playing for PSG and there is a possibility that he could be returning to Barcelona as a free agent this summer in the transfer window. I have personally tried to debunk this news of Messi coming back to Barca but the signs are just there that Leo Messi is not happy at PSG.
PSG's last game before the international break, they lost 2-0 at home against Rennes, and after the match, the Argentinian went straight to the tunnel while other PSG players waited on the pitch to give their apologies to the fans. This is not the first time the Argentinian has left the field while others stayed back and I think it has got to do with the way he was treated last season by PSG supporters.
Last season PSG was knocked out of the UCL by Real Madrid and that same week PSG had a home game, PSG supporters booed at Messi, Neymar, and the rest of the PSG squad except Mbappe, there was a picture of Messi's wife Antonella Roccuzzo with tears in her eyes after her husband was booed by PSG supporters. PSG also has a poor team playing spirit and the midfield lacks quality, Messi has dropped deep into the midfield area to receive the ball and create chances for his teammates up front.
Messi does not seem happy in PSG and back in the Argentina squad the 7 Ballon d'Or looks more comfortable and smiles a lot on the field, his country's people are always happy to see him, recently there is a video of Messi being pulled out by of a restaurant by his security because of the large crowd that came to see him, Messi just smiled innocently as he was pulled out of the crowd.
Messi is yet to make his decision on his future until the end of the season but I am positive he won't be playing at PSG next season. Barcelona however needs to cut down costs and sell some players if they want to get Messi back in the summer. I will be looking forward to the summer transfer window and hope for the best. So guys that will be all for now, thanks, and have a good afternoon.
---
---