𝐁𝐥𝐨𝐠 𝐍𝐨 𝟐𝟒 - 𝐈𝐍𝐃𝐈𝐀'𝐒 𝐅𝐋𝐎𝐏 𝐒𝐇𝐎𝐖 𝐈𝐍 𝐃𝐔𝐁𝐀𝐈 | 𝐓𝟐𝟎 𝐖𝐎𝐑𝐋𝐃 𝐂𝐔𝐏 | 𝟐𝟖𝐭𝐡 𝐌𝐀𝐓𝐂𝐇😢😢
🅷🅴🆈 🅶🆄🆈🆂
🅼🆄🅵🅰🆂🅰 🅷🅴🆁🅴
How are you all?
I hope all are fine and doing great things. I am here to share my post with you guys. So now without any further delay let start the post. Welcome guys today we talk about yesterday's cricket match which is played by INDIA vs NEW ZEALAND.
INDIA vs NEW ZEALAND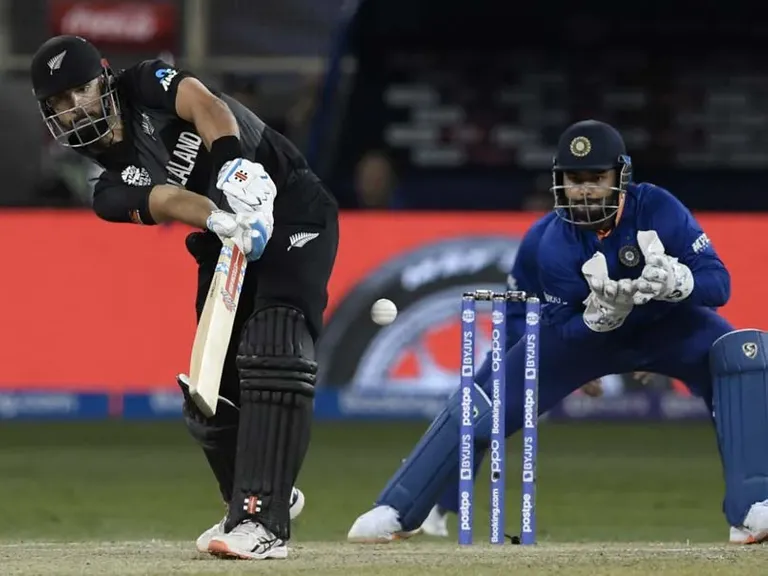 Source
This match was played yesterday on 31st October in Dubai International Cricket Stadium. New Zealand won the toss and decided to bowl first. KL Rahul and Ishan Kishan comes to bat first from the team India side but after 2 overs Ishan Kishan dismissed by Trend boult.
Then after powerplay KL Rahul was also out by making 18 runs only. Or after KL Rahul wicket and Ishan Kishan wickets, Rohit Sharma and the Indian captain come to the ground, and the audience cheers. But it didn't last long and both returned to Pavliyon after scoring 14 and 9 run only. After that, the India wicketkeeper Rishab Pant comes to bat and he scores 12 runs only. After that Hardik Pandya and Ravindra Jadeja scored a partnership of 40-45 runs but after that Pandya was out at 23 runs on 24 balls. In the end, the Indian score was 110-7 in 120 balls.
According to the reports, This is the first time India has performed poorly even India's score of 110-7 in 20 overs was the lowest score in the T20 world cup career. In fact, the Indian team played 54 dots balls. This is India's second match and they also lost as same as the first one.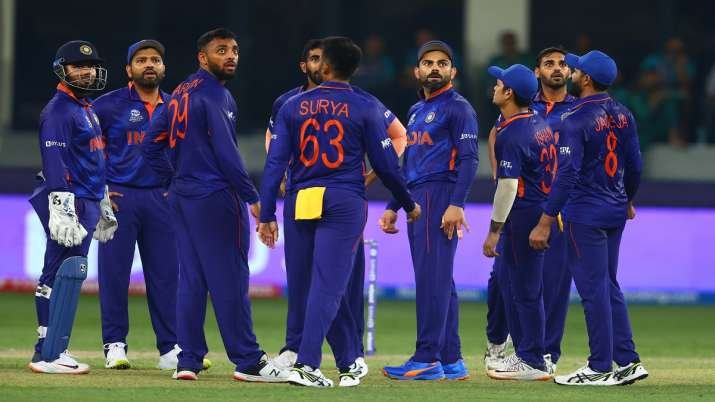 India failed soo miserably that in the middle of overs between 7 to 16 they didn't hit any single boundary. Even the India team rating also affects so much. New Zealand leg-break bowler Ish Sodhi and left-arm spinner Mitchell Santner did their best spell of 2/17 and 0/15 from their respective four overs each. Trend Boult the fast bowler took 3 wickets by giving 20 runs in four overs.
Now let's talk about the second team New Zealand. Martin Guptil and Daryl Mitchell comes to the opening and they scored 20 runs and 49 runs.
after that, both players were out than the New Zealand captain Kane Williamson comes to bat and he knock 33 runs in 31 balls. He played until he won the match and there is nothing more to tell you about these highlights because of shift. After losing 2 times from Pakistan and New Zealand I don't think that India has any chance now but if Afghanistan will win India may get a chance.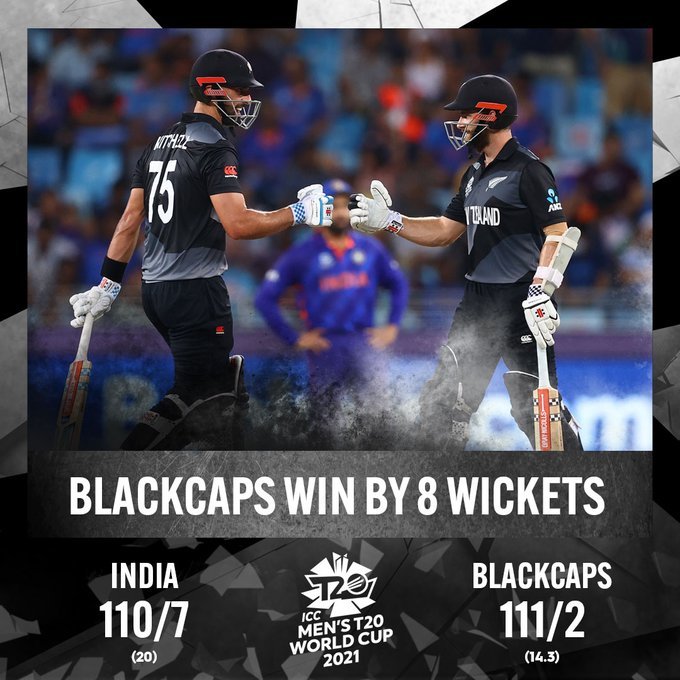 Source
On a serious note, India played very poorly. Captain Virat Kohli luck is not working and his performance is getting worse day by day. 2 players were also replaced in this match but nothing happened ( Bhuvneshwar Kumar and Suryakumar Yadav have been replaced by the Shardul Thakur and Ishan Singh.
I hope INDIA gives his best performance in the coming matches.
I Hope you guys like my post and if you like then please vote and also follow me. So that it can motivate me to upload more and more blogs. You can also follow me on these sites and it is free to follow me.
NOISE.CASH -:
https://noise.cash/u/iammufasa
DTUBE-:https://d.tube/v/mufasa786/aebqbv6jpoe
INSTAGRAM-https://www.instagram.com/p/CE8wSttn6aM/?igshid=plhk5cbyu8yh
So what are you waiting for, Follow me.😂
SIGN☢️
OUT.
---
Posted via proofofbrain.io
---
---