EPL MATCHDAY 34 ANALYSIS: Arsenal vs Manchester United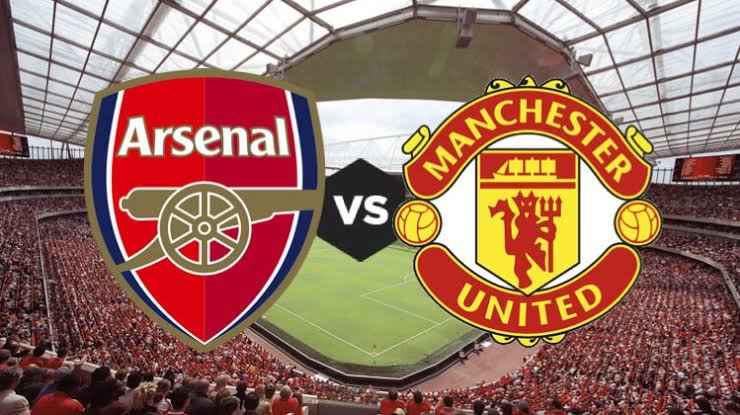 The EPL resumes back fully today as we proceed to Matchday 34 with 5 games scheduled to take place.
However, just 3 of these 5 games look enticing:
Arsenal versus Manchester United,

Leicester City versus Aston Villa, and

Brentford versus Tottenham (London derby).
The remaining 2 games will see Manchester City host Watford, whilst Newcastle United will pay a visit to Norwich City.
Smiles, I bet you already know which of these games we would be looking at today's in preview.
Without any further ado, let's proceed, starting off with the home team.
EPL (ARSENAL)
Head To Head: Our 1st point in favor of Mikel Arteta's men.
The last 5 matches between both sides puts this game in favor of the home team.
Bar their last game, they've been undefeated, drawing 2 and winning the remaining 2 in the process.
Not bad at all, is it?
Head To Head (Home Advantage): An extension of the above point.
Mikel Arteta's man look even more poised to win this game if we consider this stat.
The last 3 trips of the Red devils to the Emirates have ended in 2 defeats and 1 draw with no goals scored.
Another huge positive for Mikel Arteta's men, isn't it?
Feel free to go through the points above once again as we shift our attention to Ralf Rangnick's men
EPL (MANCHESTER UNITED)
Current EPL Form: Well, not that they've been impressive as well, but they still have an edge over Arsenal in the last 5 games.
The Red devils managed 2 wins, 1 draw, and 1 loss compared to the Gunners 2 wins and 3 losses in as many games.
Hopefully, this should provide some believe for the away side.
What do you think guys?
Top 4 Hope: Certainly a fact that could be of huge motivation for the Red devils.
They currently sit 3 points behind Arsenal and Tottenham Hotspur with the former having played a game lesser.
A loss today will see the point gap increase to 6 points, and things could even get worse if Tottenham Hotspur gets a win also.
No one needs to tell Ralf Rangnick and his men how important this game is.
Don't be surprised if they, Manchester United, come out with some huge drive to get a win at all cost.
CONCLUSION
Judging from the facts above alongside other factors, a win for Arsenal shouldn't be a problem.
However, I won't be surprised if United gets away with a point or all 3 points.
Guys, what's your take on this game?
---
---