LA-LIGA: Toni Kroos and Karim Benzema drive Los Blancos to La-Liga summit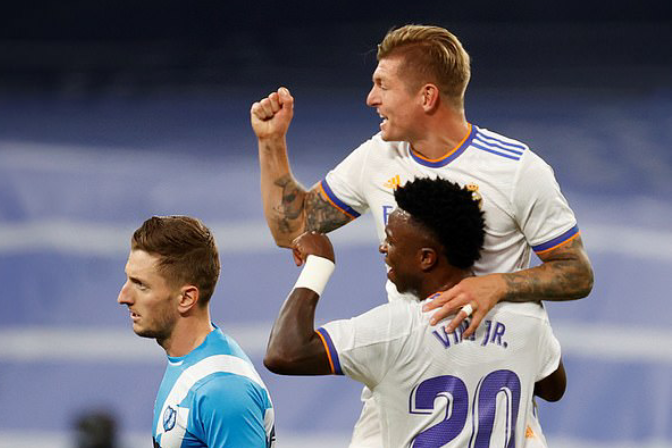 The German midfield maestro was on point as Real Madrid returned to La-Liga summit with a 2-1 win over Rayo Vallecano.
The 31-year-old midfielder provided a goal as well as a goal-line clearance in what was a narrow victory for Los Blancos.
Highlights on the game:
Without a doubt, Kroos opening the scoring in the 14th minute for Real Madrid was a great one. However, the action of his that most probably got the fans more was the goal-line clearance. Real Vallecano were beyond close to pulling level with Los Blancos.
Had it not been for the German, the case of Real Madrid would have been similar to that of their Classico rivals FC Barcelona. Who went on to draw a game after having led by 3 goals to nothing.
Carlo Ancelotti's men took the lead in the game after some brilliant interchange of play from Vinicius and Asensio set Kroos up for a cool finish.
A few minutes before the halftime break, French forward Karim Benzema was on point as he put Real Madrid further ahead.
Real had other chances in the game as well, however, they never really utilized them.
Vallecano pose threat in the final stages:
With the introduction of Radamel Falcao and Bebe, Rayo Vallecano looked different and began posing lots of threats for Real Madrid.
After pulling on back, it seemed Real Madrid developed a sense of insecurity as they went deep into their shells and allowed Vallecano to dominate.
Nonetheless, a goal line clearance from Toni Kroos meant Vallecano would have to settle for a loss against the Madrid giants.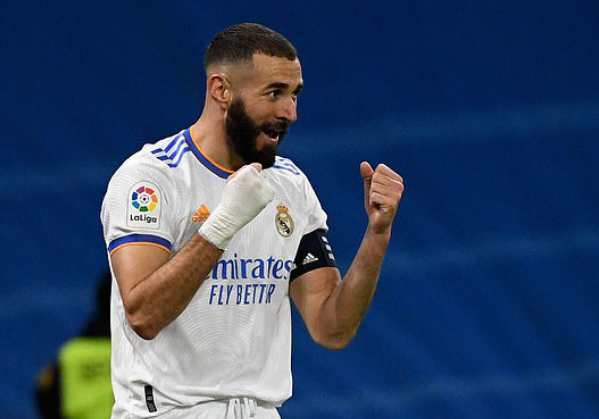 The La-Liga standings:
Putting the victory into the rankings, Real Madrid now sit 10 points clear of Barcelona with only 12 games played. Surely some great feats achieved by Los Blancos.
Summary:
It was indeed a great game for the neutrals, as both side show cased a complete end to end stuff.
Though Real Madrid emerged victorious. However, Vallecano can give themselves a pat in the back as well. As they gave a good account of themselves.
---
---