UCL QUARTER FINAL 2ND LEG ANALYSIS: Athletico Madrid vs Manchester City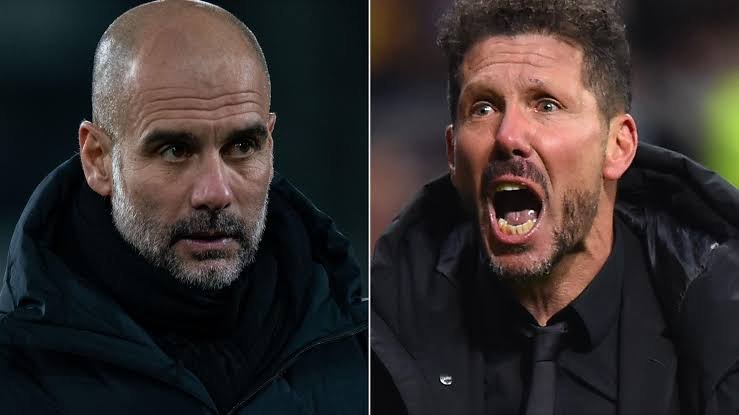 Source
With both Real Madrid and Villareal through the next round of the UCL, it's time to decide which other 2 teams will join them.
As expected, it's the return leg fixtures with Athletico Madrid hosting Manchester City, with Liverpool taking on Benfica.
Well, the tie between the latter look to be over already, but the former is far from it although the Cityzens have the advantage.
From the above, I bet you already have an idea why this match is our choice for today's preview.
Let's proceed then, shall we?
UCL (ATHLETICO MADRID)
Home Advantage: Our first point in favor of Diego Simeone's men.
No doubt, the Rojiblancos have been very poor playing at home in the UCL this season with no wins and 2 draws as evidence.
You can't however take away the fact that they will be playing on a very familiar turf.
Don't also forget they will have a large number of their fans cheering them up on that turf as well.
I guess we all know how powerful those 2 facts are if well utilized.
Even the mighty Pep Guardiola won't want to take them for granted as his last encounter there didn't end well.
Current Form: Another point in favor of the Red and Whites.
Bar their last 2 losses, Diego Simeone's men have been unbeaten in their last 10 games in all competitions.
Impressive, isn't it?
You definitely don't want to be joking around with Diego Simeone's men when they are in the groove.
Moving straight to the Cityzens
UCL (MANCHESTER CITY)
First Leg Advantage: We definitely can't skip this, can we?
Pep Guardiola's men earned a crucial 1 nil victory at the Etihad a week ago, putting this tie in their favor.
A draw today irrespective of the scoreline is more than okay to see them progress into the next round.
This shouldn't be too difficult for them to achieve, should it?
Head To Head: Derived from the point given above.
According to records, both sides have only met once in a competition with the encounter ending in favor of the Blues.
I believe you already have an idea of the encounter stated above, don't you?
Building on this victory and creating a very positive Head To Head stat would be something Pep and his boys will love to have.
They've got the chance to do so now, I bet they won't want to miss it.
CONCLUSION
I really can't predict how this tie is going to end, but City progressing into the Semifinal shouldn't be a doubt.
What's your take guys?
---
---