UCL SEMIFINAL 2ND LEG ANALYSIS: Real Madrid vs Manchester City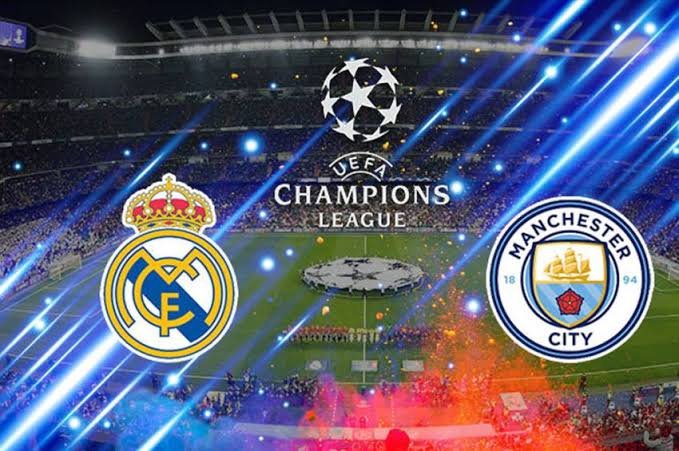 Source
The D-Day is finally here as we wait to see who will play Liverpool in the 2021/2022 UCL final.
Will it be the 13 times UCL holders, Real Madrid, or Pep Guardiola led Manchester City?
Well, only a few hours seperate us from this answer.
Nevertheless, don't you think we should take a look at points favoring either of these teams making it through to the final?
Good, let's proceed then as we start with the home team
UCL (Real Madrid)
Home Advantage: Definitely our 1st point in favour of Carlos Ancelotti's men.
Although they, Real Madrid, lost to Chelsea in their last UCL game on this turf, it can be assumed that their lacadaisical attitude was due to the fact that they believed they had won the game considering their favorable 3:1 outcome in the 1st leg
However, we saw them put on a show when it really mattered, didn't we?
The same can be said about their game against PSG, which saw them turn an 0:2 deficit to 3:2.
Do you still think they can turn things around?
UCL Experience: Another point in favor of Real Madrid.
Talk about the team with the most UCL titles(13), and you will mention Real Madrid.
Talk about the active manager with the most UCL title(3), and you will mention Carlo Ancelotti.
That's definitely one big wealth of UCL experience packed into one team, don't you think so?
Don't be surprised if they show you why they've got the above tags as the team seeks to play in their 17th UCL final.
Hmm, let's now shift our focus to Pep Guardiola's City.
UCL (Manchester City)
Head To Head: There's no way we wouldn't pick this as our 1st point in favor of the Cityzens.
After their impressive 4:3 victory over Real Madrid, Pep's men made 4 wins, 2 draws, and 3 losses against them.
A more interesting part to this fact is that last week's win extended the Cityzen's winning streak over Los Blancos to 4.
Yes, you read the above well, 4 consecutive wins for Manchester City over Real Madrid.
Smiles, you can bet Pep Guardiola and his men won't mind increasing that number to 5.
1st Leg Advantage: Another crucial point for the Cityzens.
With the "Away Goal" rule now out of play and a 4:3 victory at the Etihad, Manchester City look favorites to progress to the next round.
A draw in today's game will be more than enough to see them through.
This should be an easy task for Pep Guardiola and his men considering how they have been able to defend their 1st leg victories in their previous knockout-stage ties.
CONCLUSION:
I will really love to enjoy this game without having to choose sides.
However, I would go with City if I am to choose a side that would progress into the final.
The facts above alongside their impressive unbeaten run in this season's knockout stage says it all.
Don't get carried away though, Madrid could just surprise us again.
We will love to get your opinion and predictions guys. Please, feel free to drop them in the comment section below
---
---