A Walk Gone Wild 😅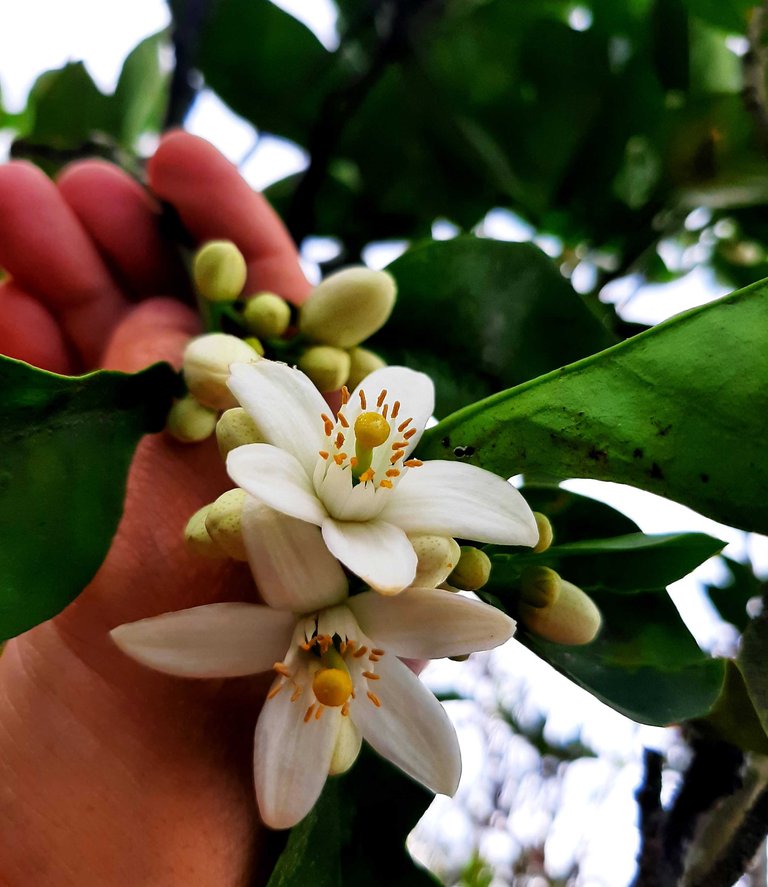 I kind of lost track of time in the morning until it was almost 2 pm. I rushed out of the house after remembering my plan to visit the neighbor's greenhouse down the property to see if she has something new or good for my little corner which needed some accessorizing, well not of anything but something green and leafy at least. I thought of a young Monstera or something similar.
However on arriving to their yard, I noticed that their door is locked and their guard dog barking loud. She must have gone away again. That particular neighbor is seldom home and her son is often left alone, at times he would leave too and won't come home for some days that their closest neighbor will have to feed the dog.
Anyway enough of that chismis, lol! I decided to go for a walk farther down passing by a neglected plantation of spring onions. Such a waste, huh?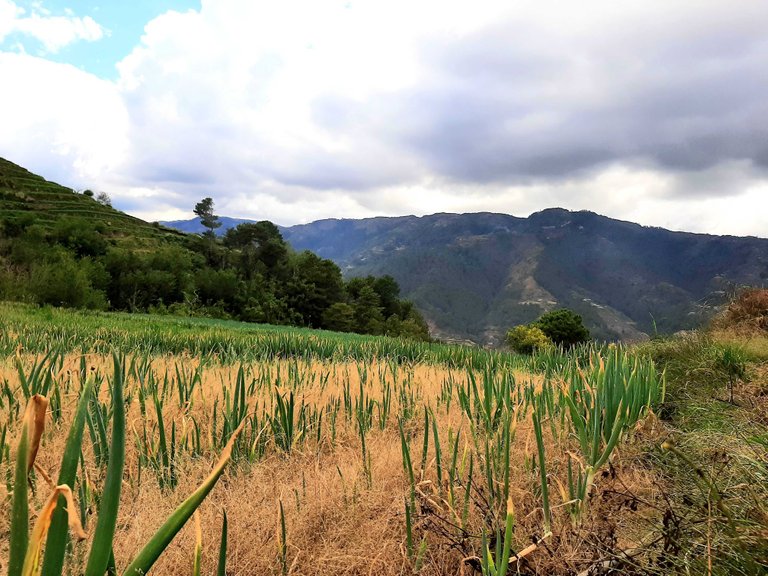 Thought of going further to have a view of more farms down there but noticed most of the trails are wet as some farms had their sprinklers on. I did get past some, felt like I was getting bathed in the rain each time the water from the sprinklers caught up with me. But the unbeaten paths can be slippery, so I ended up coming back home instead taking some photographs on my way and here's to share just a few of them.
A snapshot of the neighbor's native coffee tree and its beans already ripe.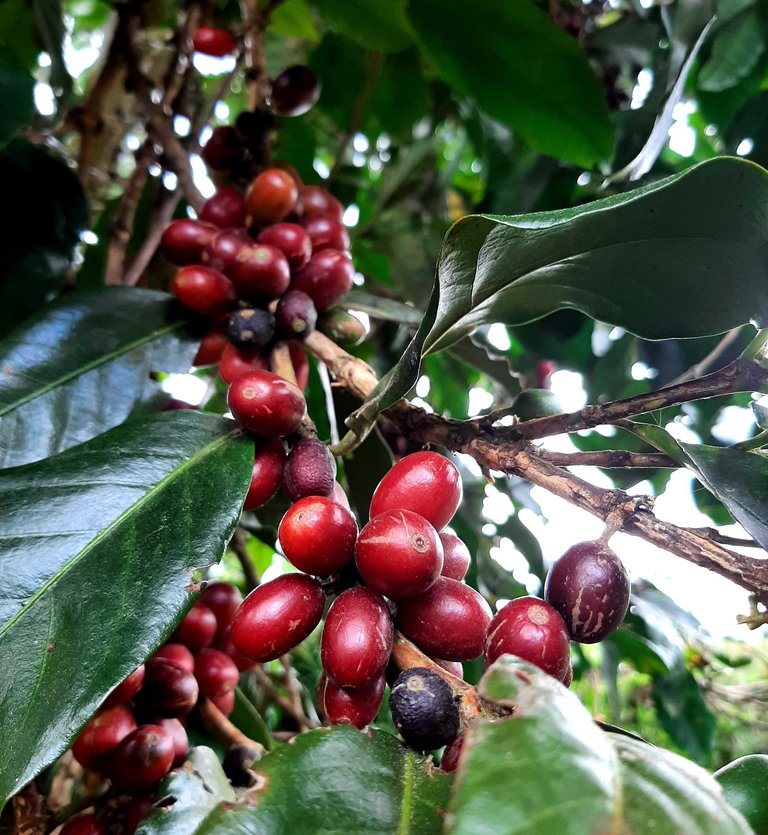 And the flowering shrub some 20 meters away from their house.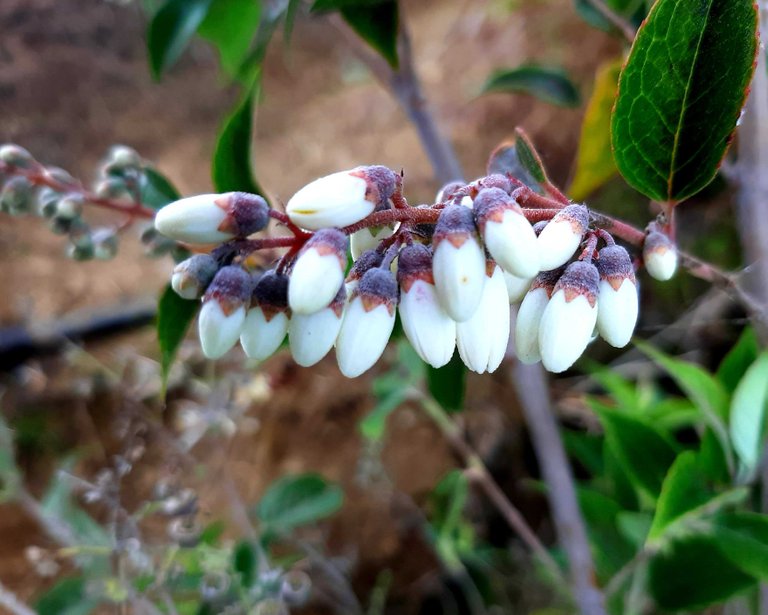 The stony or rather rocky narrow trail. Felt like I was walking on air as the thin soles of my good ole shoes were touching these rocks, lol!
I was home in no time but decided to visit the hill at the backyard. Most of the grass have turned yellowish as they dried up but some weeds are still thriving and even blooming like these ones.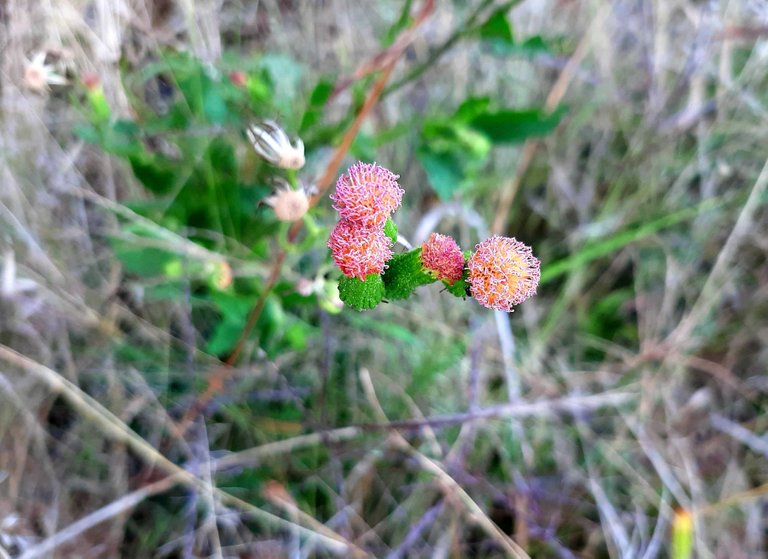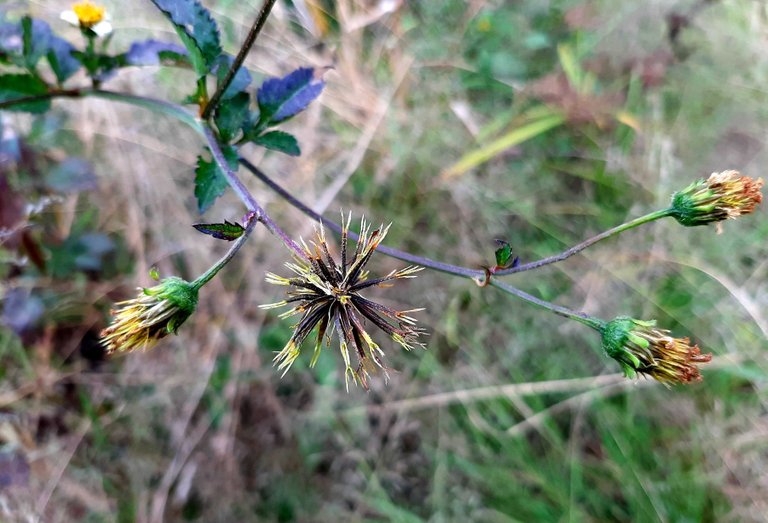 They are beautiful, noh?
And I got jumpy when out of nowhere a cat suddenly meowed and quickly ran away. Turned out it was hiding amongst the grass. Then I got excited when I noticed that our citrus trees are flowering again (top image on this post), the small one even fruiting (below).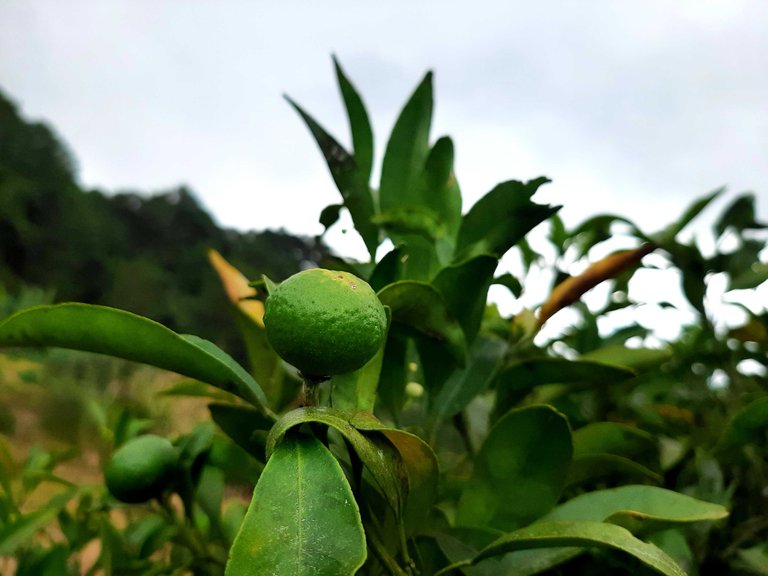 And new shoots and branches have grown. Two of the trees back there hardly bear flowers nor fruits ever since some passersby picked their healthy ones a few years ago. The husband thought the pickers had some kind of a bad charm, lol!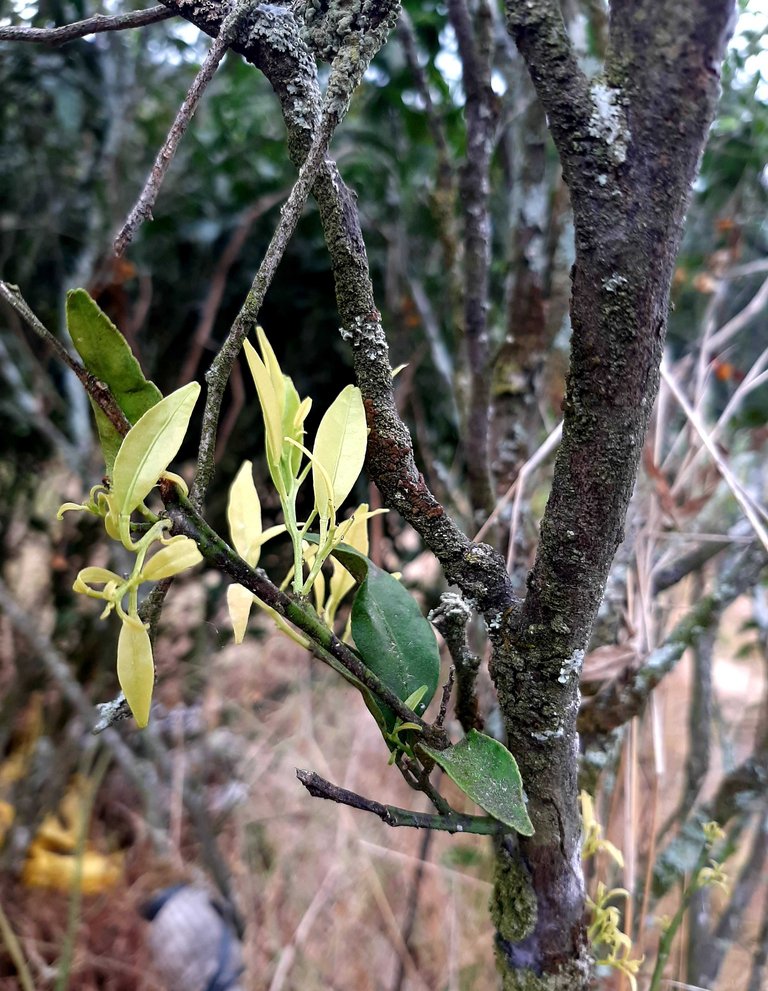 And here's to end this with a photo of one of the nastiest (yet beautiful) weeds back there.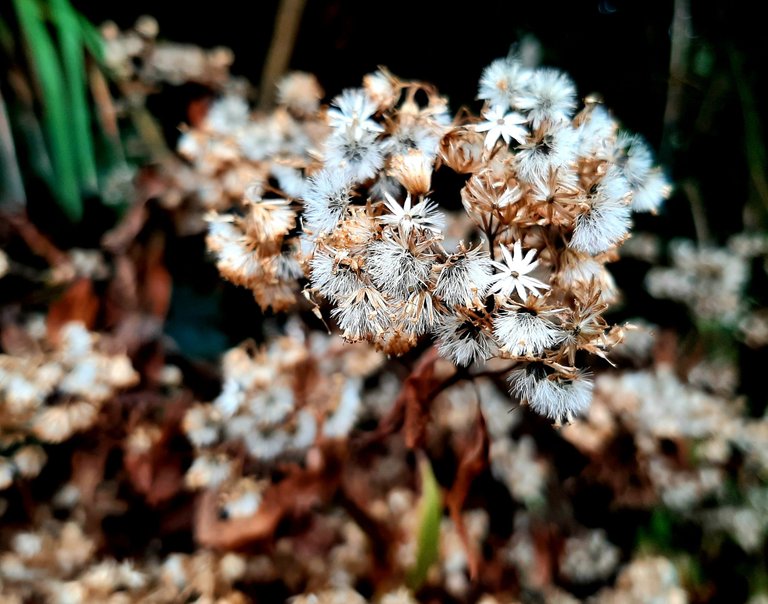 The Actifit activity count was of yesterday evening by the way while doing some small works in and out of the house. Figured I could post it today.
That's it for now and Happy Monday!

This report was published via Actifit app (Android | iOS). Check out the original version here on actifit.io




12/03/2023

6712

---
---