Morning Walk with Tofi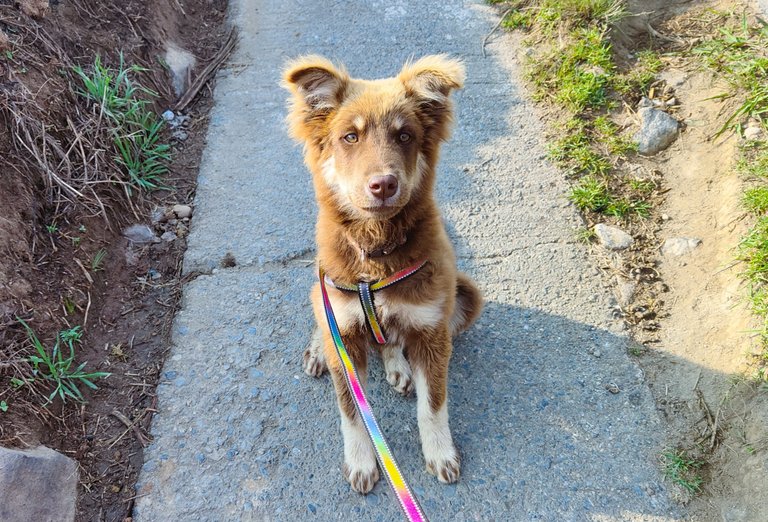 I was feeling the aftershock of a whole body massage that I had days ago through my brother's masseuse so I didn't have much physical activities since, well except for the short walks 3-5 times a day from our doorstep to my parents which is probably less than 1k steps in total, lol!
So this morning on waking up I decided to take Tofi with me (mom's my niece's dog) and go for a walk along the narrow road leading up to the farms and to another village high up in the mountains. I used to jog there way back (4 years ago) before we moved to the lil kingdom. It's a sloping route which is a good place to stretch some muscles. And although my leg was aching, my curiosity to check out what changed over the years was enough to push me to slip onto my walking gear. Then the lil guy and me went on to our morning adventure.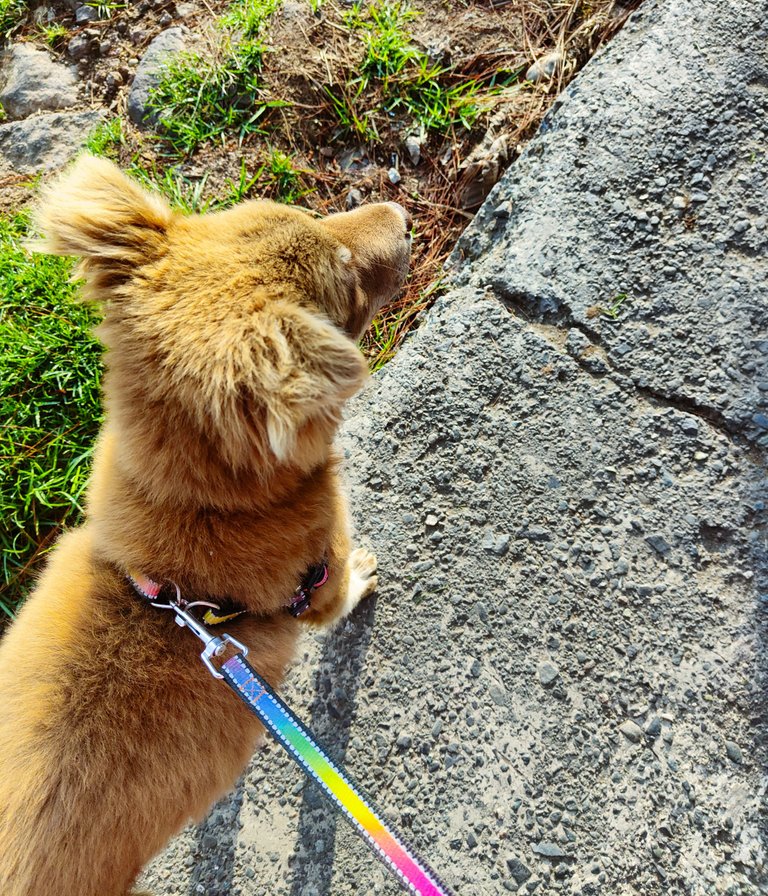 Tofi was excited to be out but he's a sweetheart, a gentle soul. He stops now and then to wait for me as I took my time during our stroll, looking around and taking photos.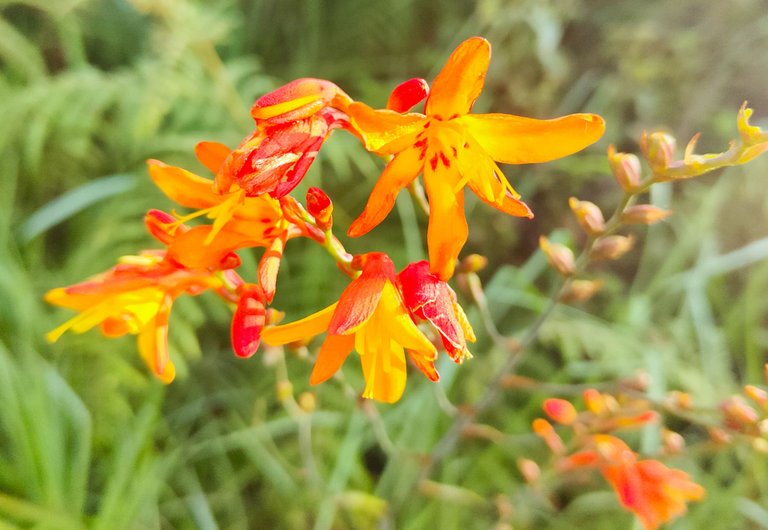 We walked slowly as we approached the more inclined route. He's got a lot of patience in him, taking slow paces and would not rush. It was also nice that except for some motorbikes, there were not many vehicles passing by so we kind of owned the road, lol!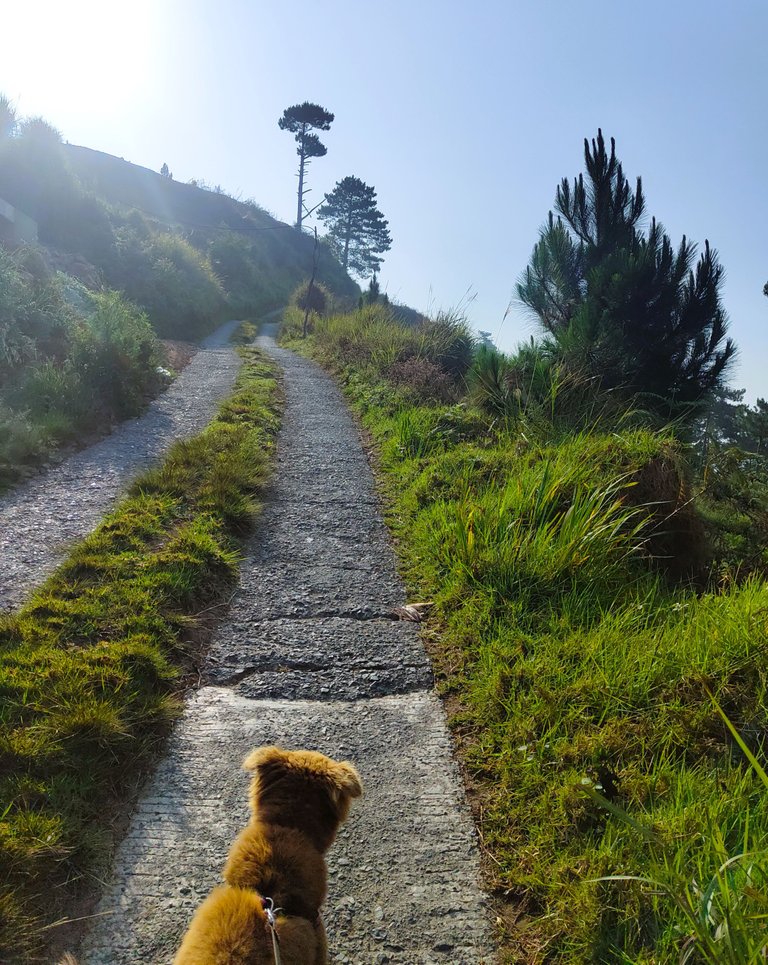 We had been walking for a while when I noticed we were nearing the house of a maiden who had an unfriendly dog so we didn't walk further. I didn't want to go there especially that Tofi is with me. We stopped where there was sunshine and allowed our heads enjoy the morning sun's warmth.
We took some photos of interesting things too, like this gooseberry growing by the side of the road.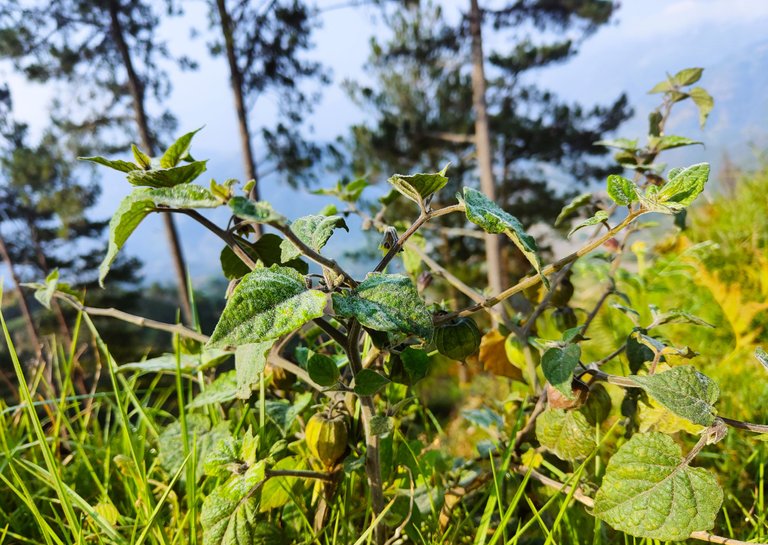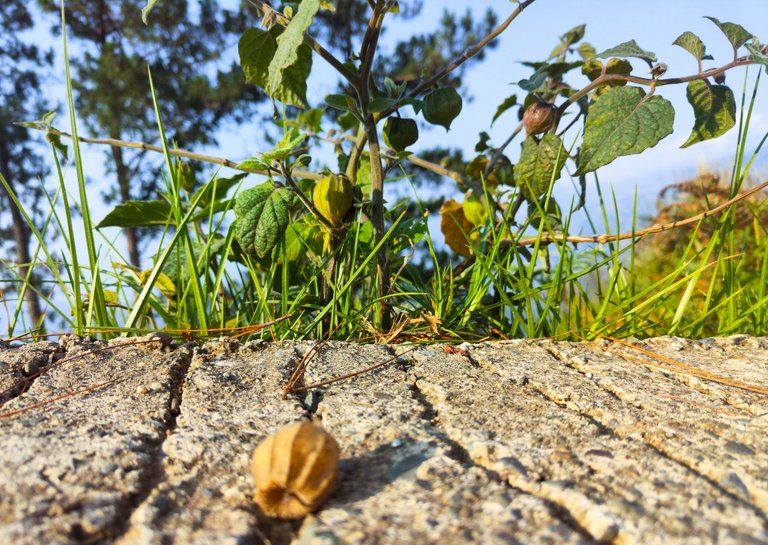 We didn't realize that the lady of the house saw us from afar and walked where we were standing by. She said she knows Tofi 'coz my niece had been along that route too. We were chatting when her big dog came. Tofi got scared and whimpered I had to carry him. The lady assured me that Banjo (name of her dog) is a good guy. The other one (the mad dog) is at her house on a leash because he bites. I'm just glad she didn't let him loose.
She also shared that Banjo just came back the other day after being away for over a week so she's really happy to have him back. "You see, he looks like a person who had not had any sleep for days," she said while showing me her dog's face. Unfortunately, Tofi was in my arms so I wasn't able to take photos of him. He was quiet and looking sad. They left us when she noticed Tofi was trembling.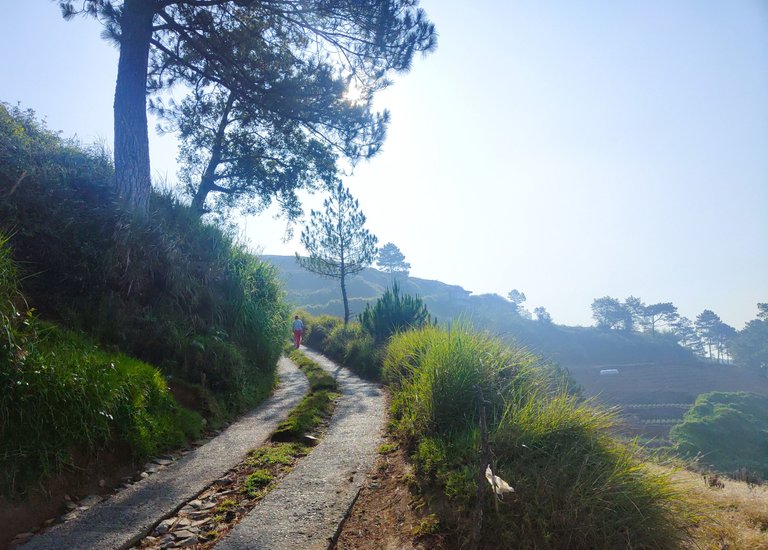 There they were leaving. Banjo in front of her lady mom.

I quickly put Tofi down and took the above shot before they disappeared on the curve but it was rather late. It was also time for us to walk back home, taking more photographs of wildflowers and weeds along the way.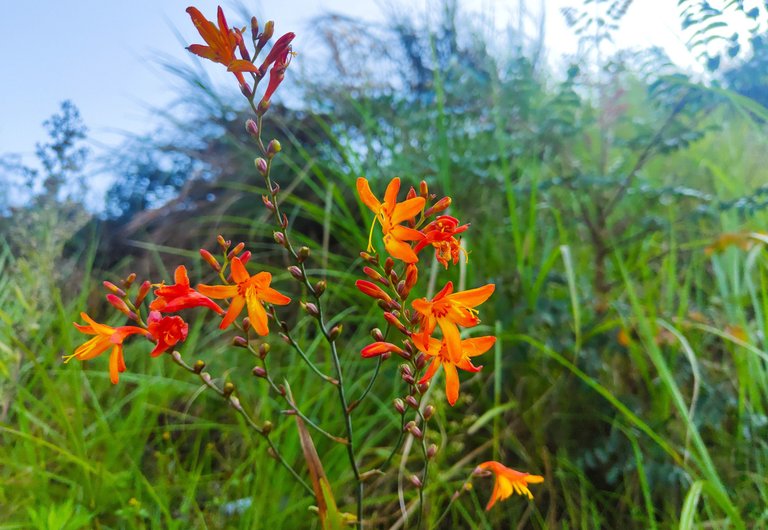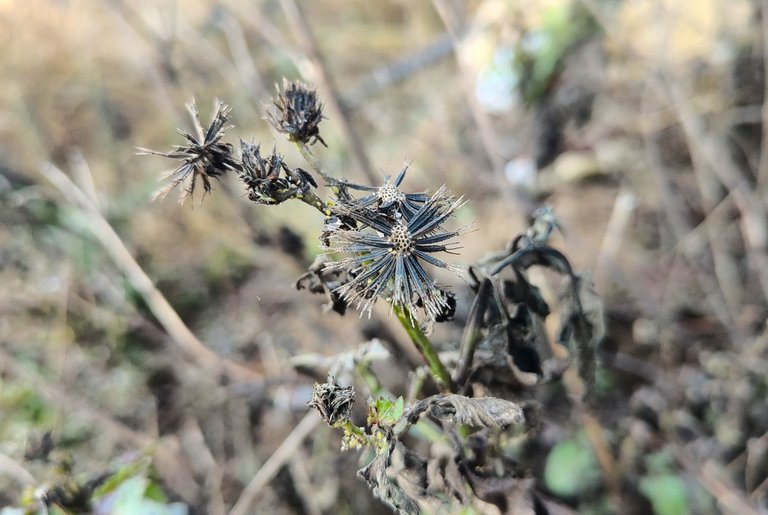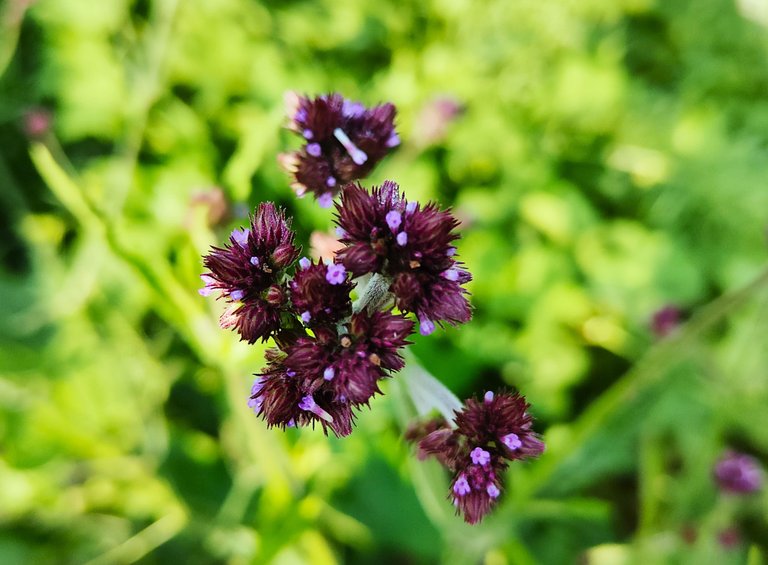 And we trespassed a yard of a new house. Not that it had gates or any fence. It's still unfinished so there wasn't anyone around. And up there, in someone else's yard, Tofi was enjoying the view. It seems my phone camera was under the weather that most shots are blurry, haha!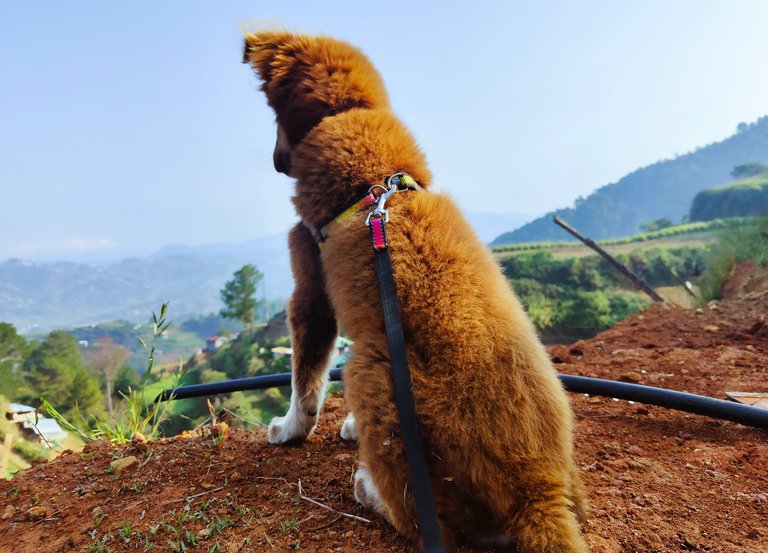 Anyway, we strolled back home from there and breakfast was ready. It's been a wonderful weekend for us and maybe, we'll go up that route again on another day.
---
Photos are my own. 16th April 2023/20:30ph
This report was published via Actifit app (Android | iOS). Check out the original version here on actifit.io




16/04/2023

6112

---
---