A Bit of Fun Along the Farm Routes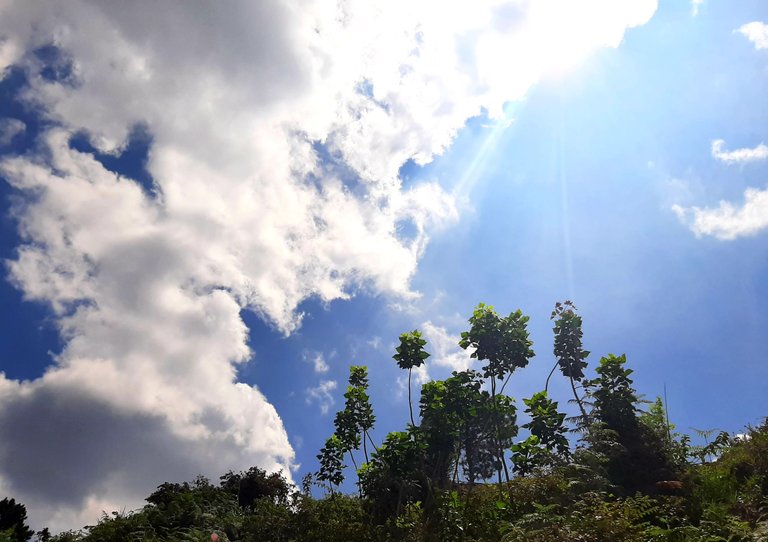 A gorgeous day today and while the husband went away, I was thinking of going for a walk down the road with Tofi and JL. But after tending to mom, I realized they weren't anywhere around. Turned out my niece brought them along with her and they went to visit the farms. I came back to the house remembering my long overdue laundry. We've been here for two weeks and I haven't had the chance to do it so this mid-morning, I decided to run the good ole machine, leave it to do its job and went for a wee walk.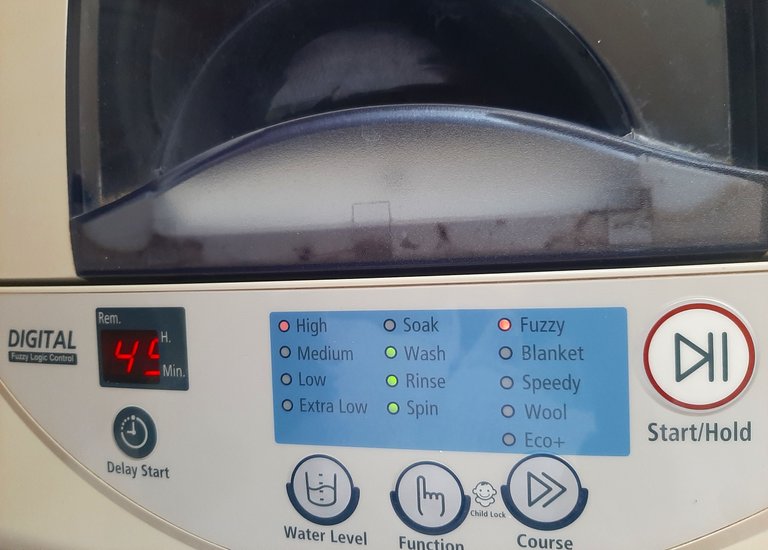 There were 4 possible areas that I could go where I don't get bothered much. After having a little debate with the other woman in my head, I took to the greener route on the neighbor's field. It was good to see their flowering and fruiting tomatoes along the path. One of the fruits were bitten by a worm I guess.

Walking further, I noticed the walkway was quite wet and they were doing some job along the wall of the farm. Was just glad it wasn't muddy and there was no one around so I was able to take photos, lol!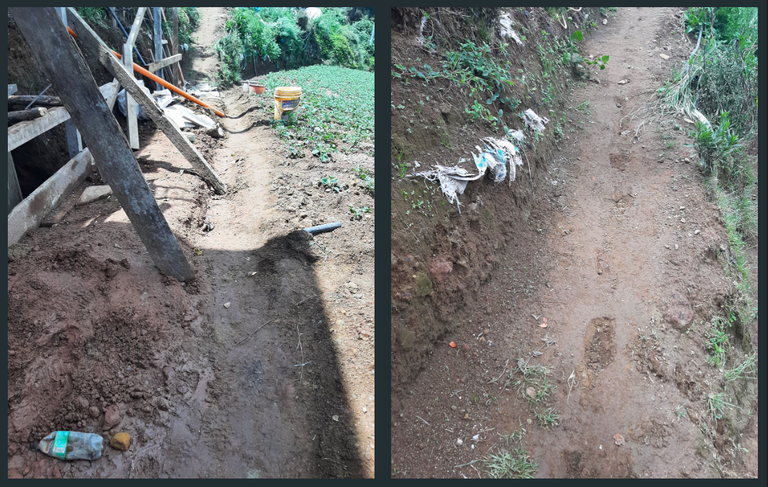 After getting through that cute walkway, I came across a flowering gooseberry. Didn't I share before that this plant is common around town? I think most people here have learned its medicinal properties. I'm fascinated with the colors of the tiny blooms. I don't know but I always imagine a monkey's face on seeing those black details on it.😅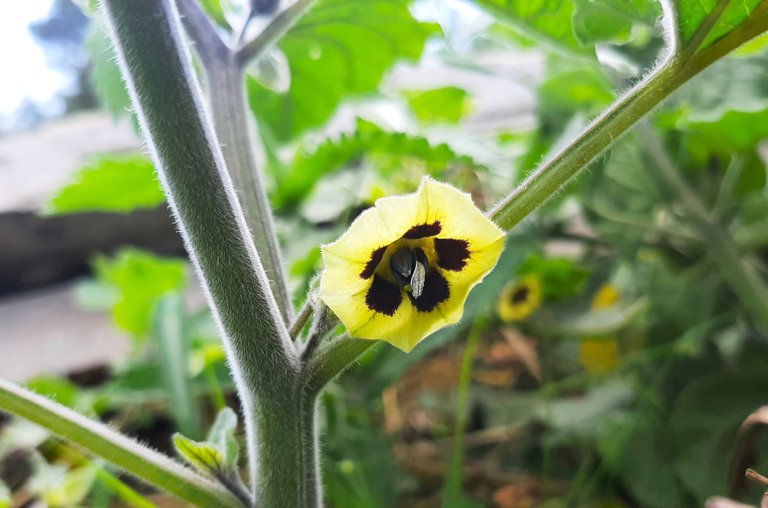 Looking back, this is the view of the farm I saw. It's thriving with potatoes, probably 20 days old. I'm not sure though. The other terraces had nothing but weeds. Although I imagine 2-3 months from now, those will be grown with veggies.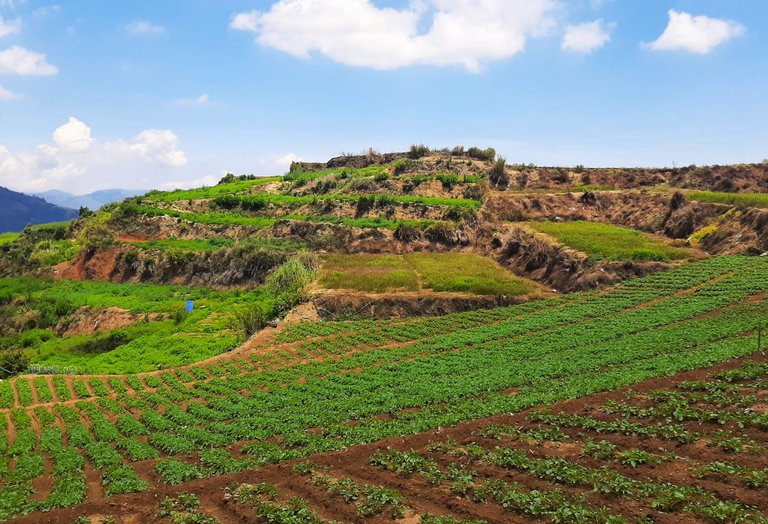 Moving on, I reached the farm road and had a bit of a dilemma whether to go forth or not. Of course, I want the adventure so why not! But then, should I go up or down?
This way would lead me down where there are several houses. One of the gentleman down their had a dog too.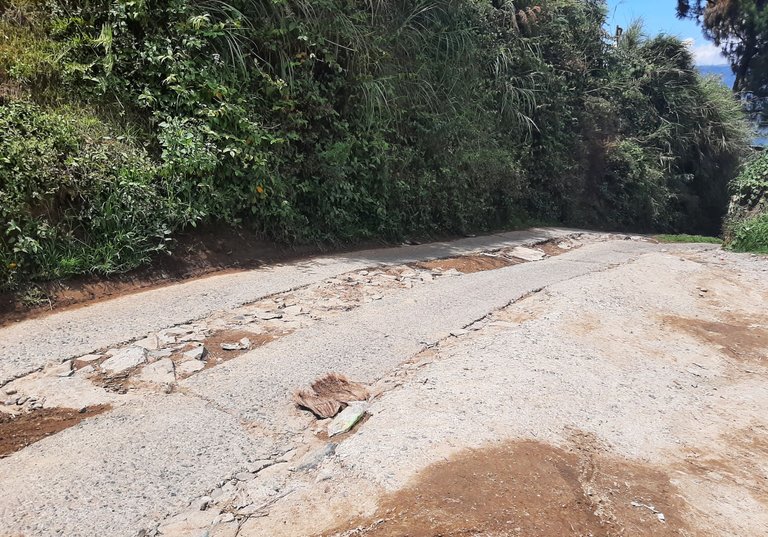 And this one, going up and it appealed to me more. Why so? It's closer to home, lol!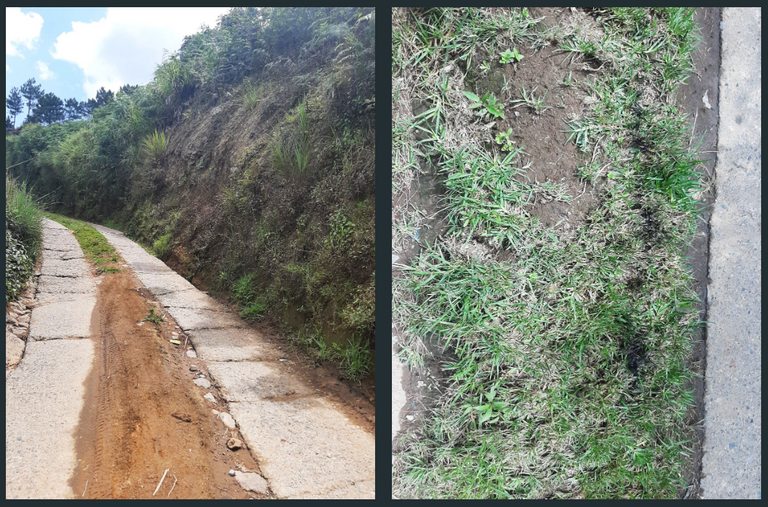 And also because of these which are growing along the roadside. I've seen them last week and naturally, I'd like to photograph them.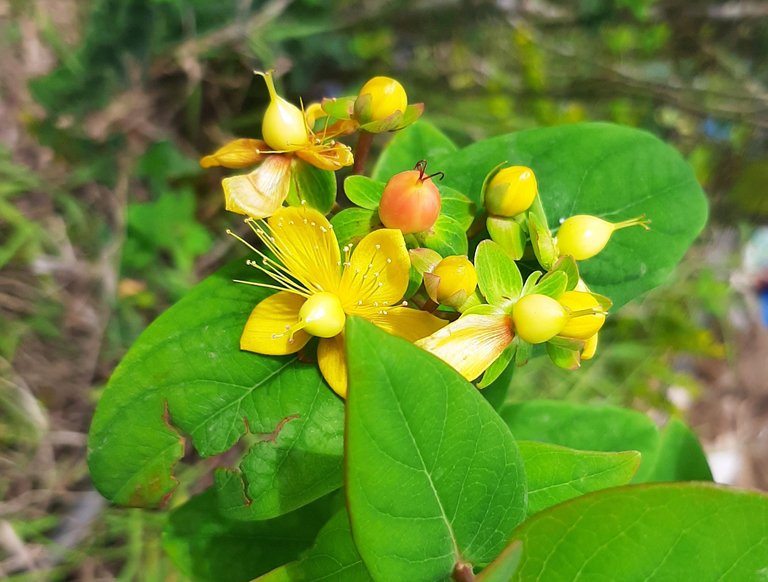 And who would have thought I'd get to see a butterfly too!

Walking farther, I heard a buzzzzz somewhere. I had to see wit so I went closer to where the flowering radish are. With a little patience, I met this beauty. A lone bee hovering over the flowers. "Please don't fly away," I begged in my mind and my fingers went click, click, click! Aha, gotcha!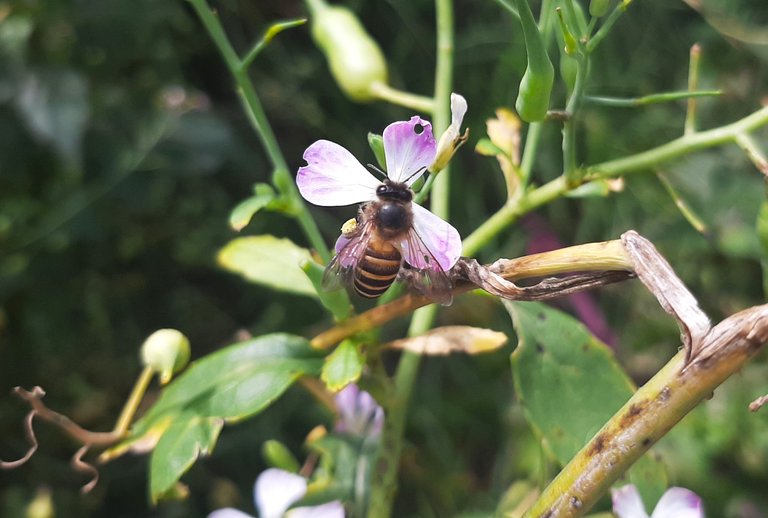 The sky is still bright and I was glad there were some clouds covering the sun so it wasn't that hot. Checking the time, it showed I've been out for a little over 30 minutes. I have to get back to check on mom. My old man left in the morning to his office (no, he isn't employed but I just refer to him as an office worker because he's often out and about almost anywhere he is called to around town, lol).
Anyway, I was back to the yard 20 minutes later where I met Ahjay's kitten.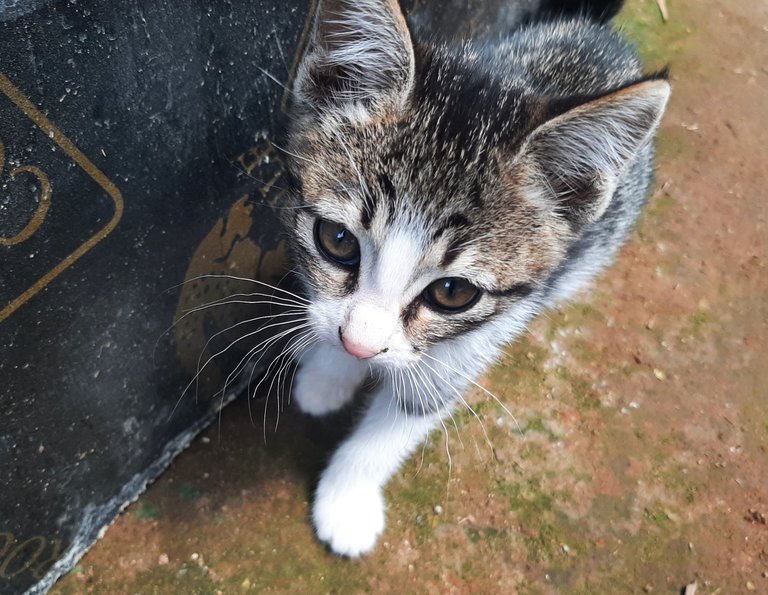 And laundry? All I did was take them out of the machine and hang them, that I accomplished around mid-afternoon. At the time of this writing, the kids are back home and running after their kittens here in the house. Guess I'll join them and have fun after this post.😃
Cheers to a beautiful day!


This report was published via Actifit app (Android | iOS). Check out the original version here on actifit.io




20/04/2023

8324

House Chores, Photowalking, Walking
---
---