A New SHAPE IN FOOTBALL AS FIFA DEPLOYED ROBOT LINESMEN IN QATAR WORLD CUP
This is amazing development in the football has FIFA is set to introduce Robot Linemen in 2022 World Cup in Qatar.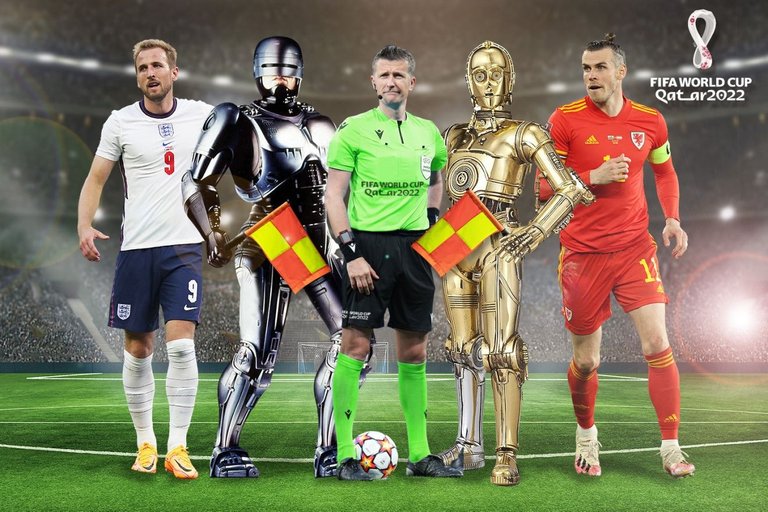 Link
I thought of something like this some years. It is going to an amazing experience to both the spectators and the players but I'm perceiving lost of concerntration on the side of fans who would love to see how Robot Linemen will assist central referee in regulating matches.
For the very first time Federation Internationale de Football Association (FIFA) will deploy ROBOT LINESMEN in World Cup already all the necessary arrangement has been put in place for this great development to take place. Federation Internationale de Football Association (FIFA) is ready to give trial and see how effective and efficient this could be to the development in the history of football. Sad enough, every development comes with some level of disadvantages in this case, is the unemployment as the result of robots taking the works and the position of human linemen which was their source of livelihood. Though it doesn't have much effects in developed countries but it greater effects will be felt in developing countries Who struggling with high rate of unemployment coupled with this latest development in deploying robot lineman to replace human linemen.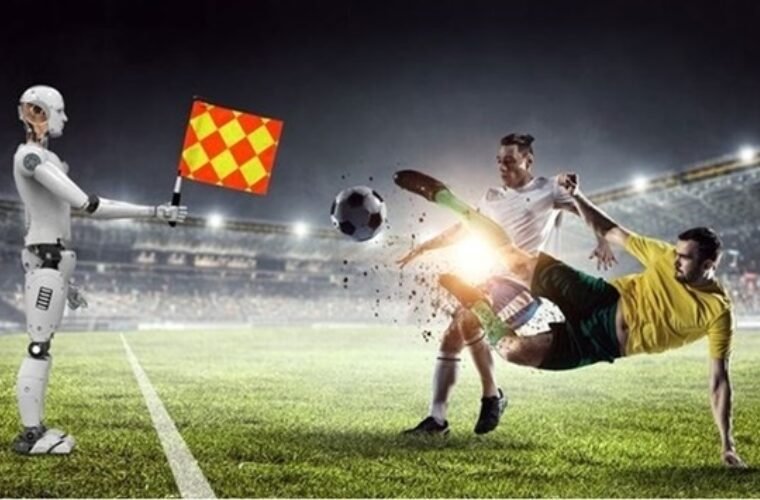 Link
The FIFA president, Gianni Infantino gave a clue of 2022 World Cup in Qatar has he pointed out use of robots linemen on 7th June 2022 which according to it's a "semi automated offside" system for Fifa's global showpiece. The Robo linemen is expected to deliver more speedy and accurately than what human linemen was giving. Qatar 2022 World Cup will be the first experience and trials of the system, the system uses 10 cameras which is designed to track 29 body points of each player on the field.
Meanwhile, who knows if by 2030, the Robot will be the players, both linemen and central referees the humans will officiate the match. Also, this was seen during Club World Cup which was won by Liverpool and the Arab Cup.
Technology has taken over the globe if you are not Creative, you will be let out in this today's world. With the experience so during previous used of robo linemen during Chelsea final in Arab, it is believed that with this new innovative, it will bring far quicker offside calls than under the current VAR line-led system. Moreover, several meetings has been held towards this new development, another meeting is about to be held in Qatar before final decision will be taken by FIFA after due consideration and full analysis of the data gotten from the trials.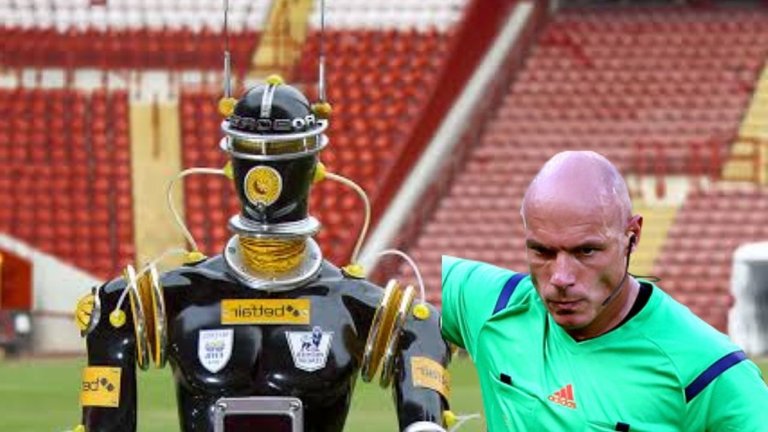 Link
Moreso, some people has given the stake on the new development, one of those such is the FIFA Referee chief and former Italian whistler Pierluigi Collina, bristles at the use of the term "robot offside".
The referees and assistants are still responsible for the decision on the field of play. The technology only gives them valued support to make more accurate and quicker decisions, particularly when the offside decision is very tight and difficult.
[Source]
(https://www.iloveqatar.net/qatar2022/news/fifa-world-cup-may-have-robot-linesman)
Thank you very much for being a part for visiting my blog to read my posts. I really appreciate your effort of love. your comment is a way of motivation together with your upvote. Thanks for being there for me. I'm @inibless.
---
---