Growing from 500 GLX Stake to 826 GLX Stake; A journey of thousand Miles
Welcome to #Splinterlands community which has various avenues for anyone to have multiple means of income by staking in either of its tokens ($SPS and $GLX). Splinterlands has investment more interesting especially the introduction of $GLX TOKEN. The introduction of #GLX token by the #GameFi platform, make #Splinterlands to witness a great in investment and the fastest growing token on #Hive blockchain.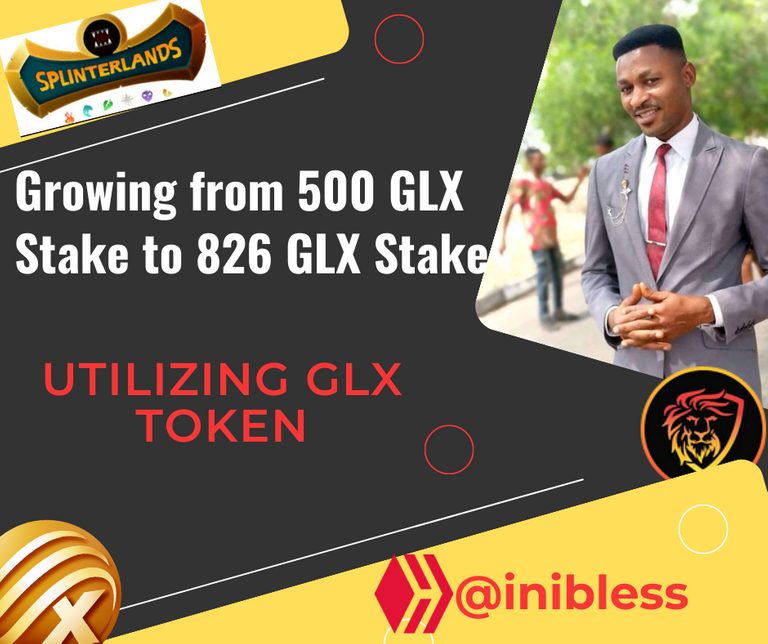 Investment is one of my new year resolution so I'm really and fully prepared to utilize every opportunity that comes my way in the year 2023 which GLX token is one of my major focus. After reading much about #Splinterlands and it's features especially the GLX token from different investors, I decided to key but to my greatest surprise, I've witnessed amazing returns which encourages anyone to invest in it. I made my first claim of 27 GLX liquid in less than two weeks staking 500 GLX token, which I made a post of it. The investment I started with just 500 GLX token has grown to 826 GLX stake in just three weeks. GLX turns out to be one of unique token with great return on on #Hive Blockchain technology. Surprisingly after few of staking on GLX token, 1 claimed my first 27 GLX liquid, my second claim was 48 GLX token in four days which I invested. Today, I've reached 826 GLX stake in three weeks of initial stake with target is 5000 GLX token stake in two month.
A journey of just 500 GLX stake had grown to 826 stake. Investment must be intentional and consistent, this is where I am today while pressing forward to attend high stake in few months to come and buying Genesis League Goals packs to enjoy and that participate in the game. Splinterlands is a play-to-earn blockchain card game where players can collect NFT cards on the Binance Smart Chain network. The game puts emphasis on the collectible nature of card games while retaining the resale value of a physical card game and combining it with the convenience and speed of a digital one. It uses Splintershards as in-game currency, players can buy and trade cards with it. which Genesis League sports is also a gaming platform created by splinterlands game for sports games activities.
Thank you very much for being a part of my progress on Hive Blockchain technology by visiting my blog to read my posts. I really appreciate your effort of love. your comment is a way of motivation together with your upvotes. Thanks for being there for me. I'm @inibless.
---
---