LIVERPOOL BEATS CHELSEA OVER FA CUP FINAL
Liverpool FA CUP Champion!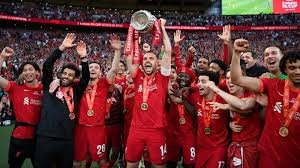 Source
It was a sad day Chelsea as Liverpool beat them on penalties and win FA Cup while Liverpool were jubilating in Wembley Stadium on Saturday and still hopeful to win Real Madrid on Champion league final what a wonderful team I really love Liverpool team. Liverpool won the game with a 6-5 penalty shootout victory over Chelsea in the FA Cup final when Cesar Azpilicueta missed and Mason Mount saw his spot kick saved for Chelsea as Kostas Tsimikas scored the decisive penalty.
Liverpool can still shake off fatigue to win two more trophies this season with the way these guy are playing. As it stands now even Real Madrid are in great tension seeing what happened to Chelsea in Saturday at Wembley Stadium.
When two elephants fight, the glass suffer. It was a tight game for the both as the whole 90 minutes ended in 0-0. They played an entertaining game but scoreless draw even at 120 minutes that's what extra time before heading on to penalties.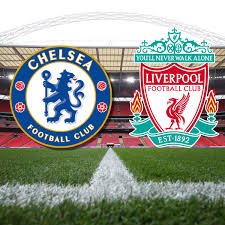 [Source]
This is match was reflection of League Cup final in February, when Liverpool still won with 11-10 on penalties after goalless finishing yet still Liverpool also win Saturday's match which makes them unprecedented Quadruple of trophies.
As at today, Liverpool is four points behind Manchester City in the Premier League table with two games play before meeting with the Real Madrid for the Champions League final that will take place on 28th of May 2022. I love Jurgen Klopp' confidence in Liverpool team.
I'm really proud of my boys," Liverpool manager Jurgen Klopp told the BBC. "Chelsea were outstanding, but in the end there can only be one winner and today it was us."
Mind you, Chelsea losses strength way three FA Cup finals in a row which is a very big slap and record on them. First, Chelsea lost to Arsenal in 2020, Leicester City in 2021 and Liverpool on Saturday 14th May 2022.
This is the 8th wins for Liverpool's in 150-year history of the FA Cup who usually at drawing level with either Chelsea, and Tottenham Hotspur which Arsenal win the most with 14 times.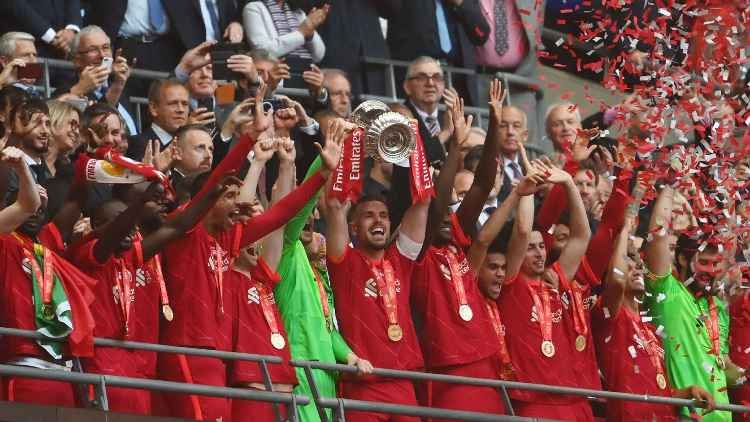 Link
Liverpool came out with full confidence of winning match. The confidence the displayed and the team was so amazing. Luis Diaz a was mad, he lunched threat on Chelsea. He made his first goal attempt when Trent Alexander-Arnold made a through-ball, Luis Diaz put through on goal at the first the eighth minute, but Chelsea goalkeeper Edouard Mendy denied him.
What makes the last to extra was the Chelsea ability to respond as well to Liverpool's pressure mounted on then when Christian Pulisic at 23 minutes after excellent play between Mount and Reece James on the right wing made a clean pass to Marcos Alonso a sight of goal, only that Alisson was off his line which deny the Chelsea defender.
On 33 minutes, Mohamed Salah got injury and was taken out. This mount a little pressure on Liverpool team but Diogo Jota came to cover up his place. Virgil van Dijk was got injuries during extra time and he was replaced by Joel Matip. This was a way of victimizing Liverpool but they were very strong.
Liverpool had a golden chance to win the trophy in all indication at normal time even before heading to extra when substitute James Milner's cross found Andy Robertson, but he struck the post from close range.
It was a shock to Liverpool team as Chelsea Goalkeeper, Edouard Mendy saved Sadio Mane's penalty yet Liverpool still won the trophy since
Chelsea coach, Thomas Tuchel encouraged his team not to regrets.
Like in the last final, the League Cup, no regrets. I told the team I was proud, we played 240 minutes in two finals against maybe the most dangerous attacking team in the world and it's 0-0. I was sure during the match the momentum was on our side, but unfortunately I was not right."
Source
It is a great moment of joy for Liverpool fans all over. Thank you very much for being a part by visiting my blog to read my posts I really appreciate your effort of love. your comment is a way of motivation together with your upvote or resteem. Thanks for being there for me.
---
---