Stickman Sketch

Have been hectic in the past few days. Hello guys, I hope you all are doing good. So after attending my friends burial, he died through accident. When I came back I decided to visit my sketch book.
It's been awhile haven't visited it and I really missed it, lol. So I though of what to present to my viewers today and I came up with this idea of drawing a stick man fighting.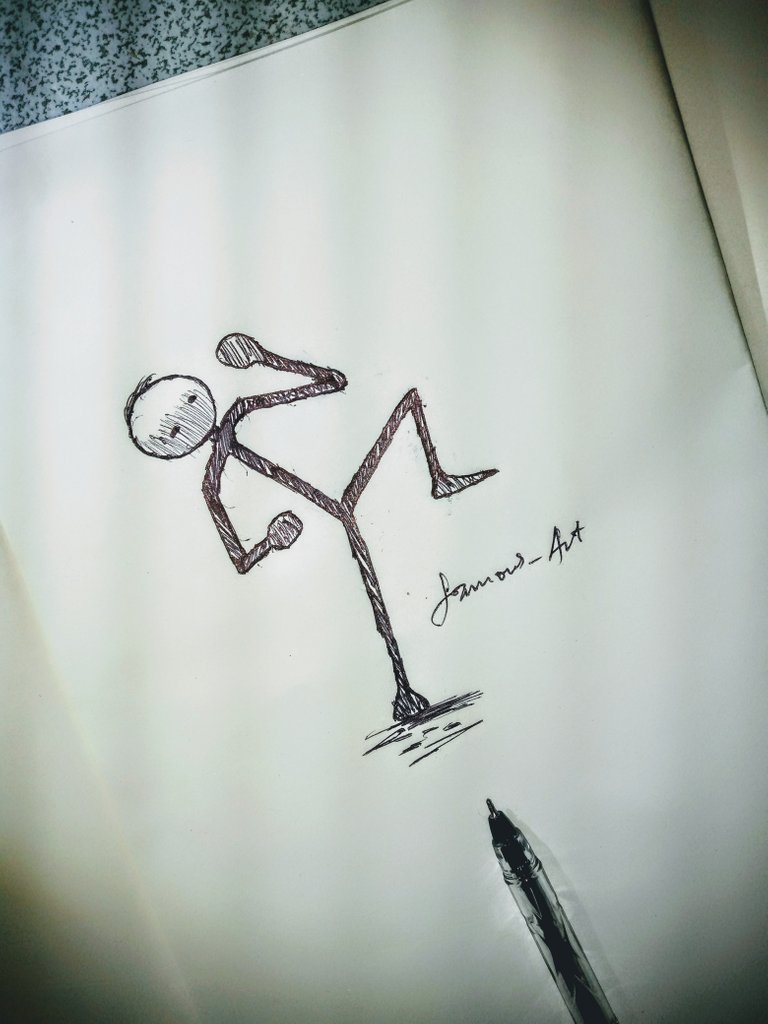 This drawing is very easy to sketch as it's requires only pencil and Black pen. I spent only 30mins to sketch this drawing, as I said earlier it's very easy to sketch and it's one of the drawing for beginners.
I will take you through the steps I took to achieve this drawing.
Procedures
Step 1
Some have thier own ways of starting thier drawings, some might start from the top, some starts from middle and bottom. So my own there are some drawings I start from the top and some from the bottom depending on how the drawing is.
This drawing I started it from the bottom, I started sketching from the leg.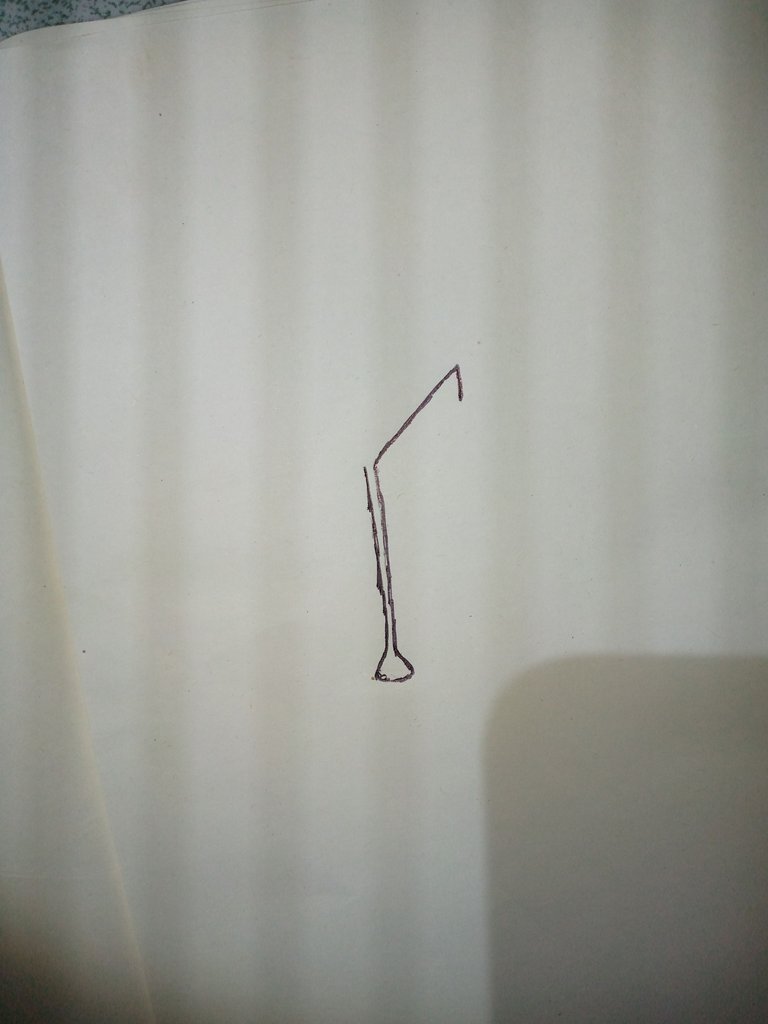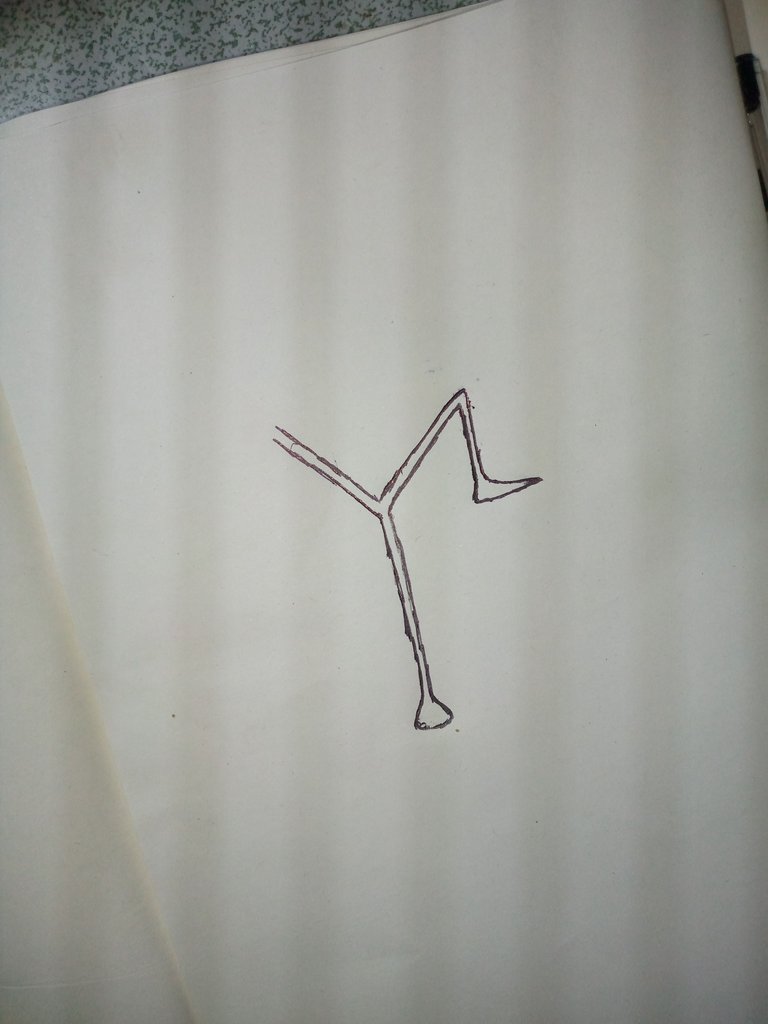 Step 2
I keep on drawing in two lines till I get to the body and to the hand.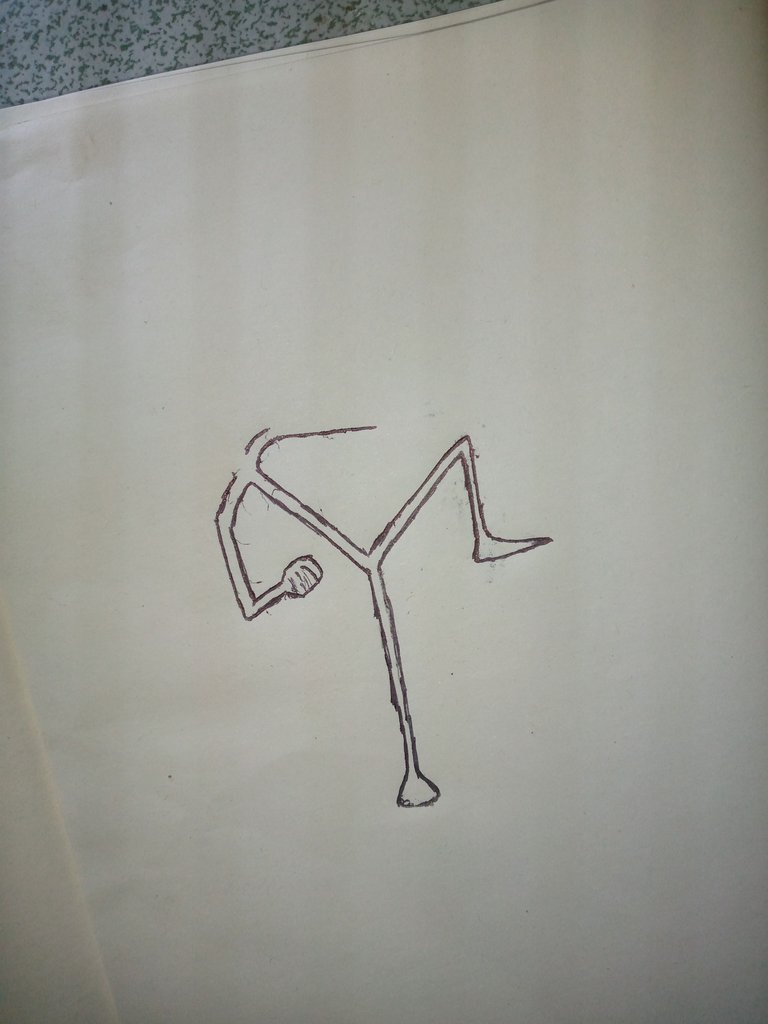 Step 3
I found some difficulties in sketching the head, I wanted to give a very good circle in the head, I tried many times and it's didn't work out so I had to draw this particular circle, it's still look nice though.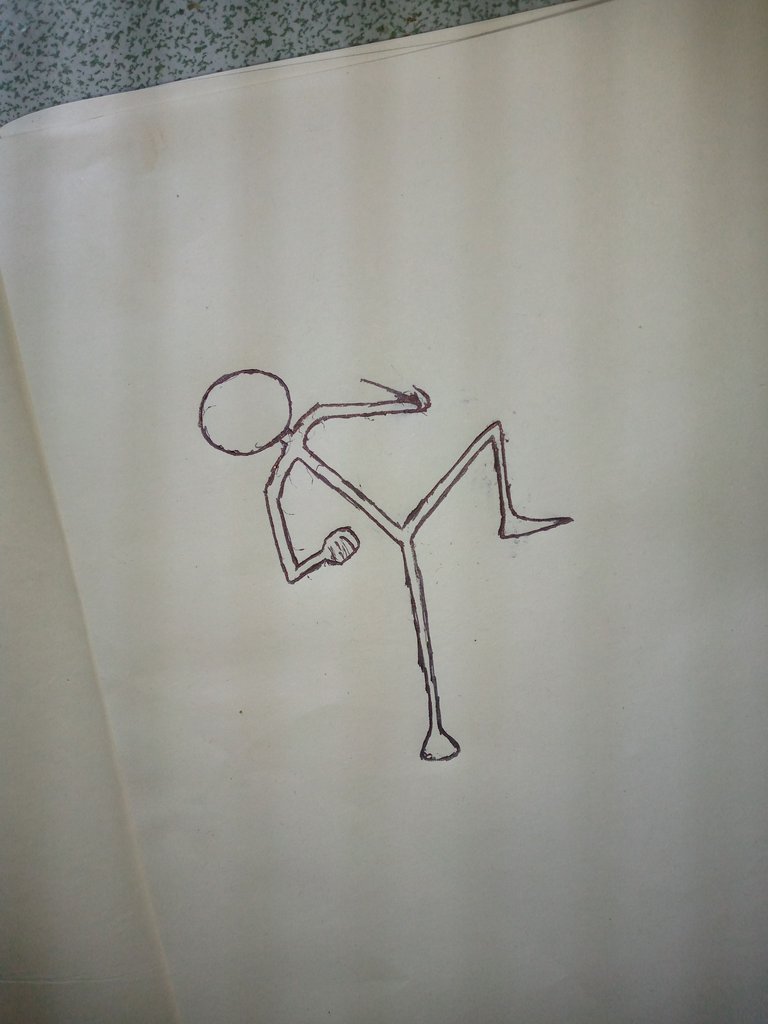 Step 4
I inserted the eye and then start shading the space in between the two lines.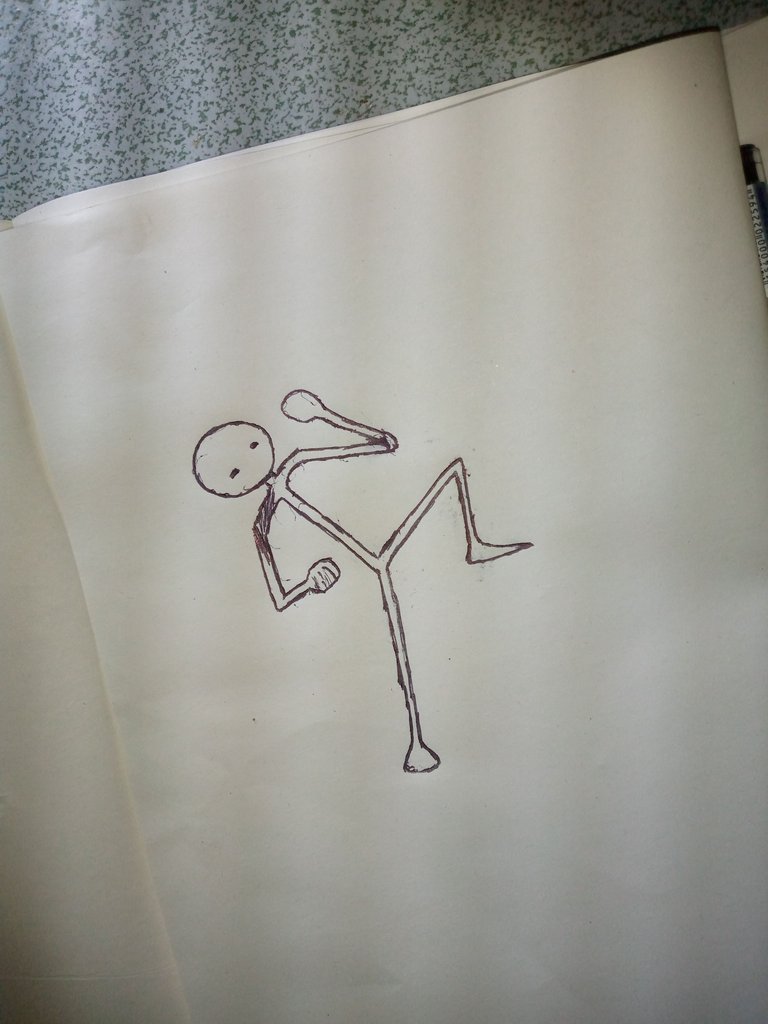 Final step
The final result is below, as the image below after shading and inserting the eye, everything came out very perfect and clean.
That's how I came out with this sketch today, hope you like it. Pls keep supporting, it's also a way of encouragement to me in this field, as I always mention. Am a newbie in drawing.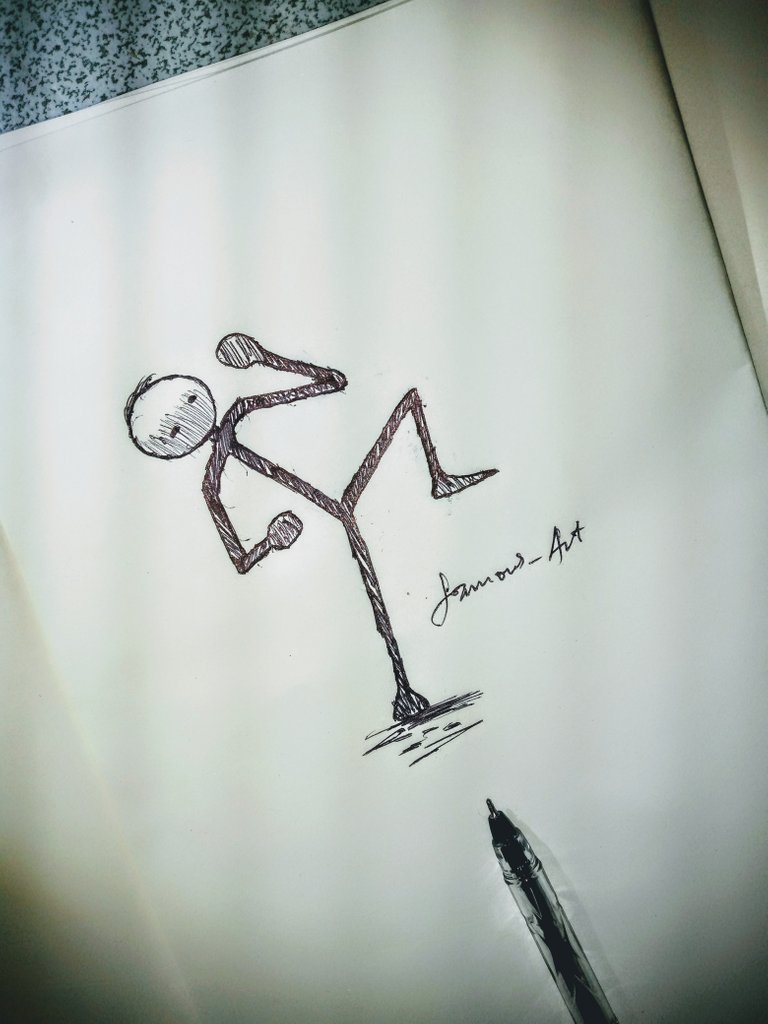 ---
---
Ha estado agitado en los últimos días. Hola chicos, espero que todos estéis bien. Entonces, después de asistir al entierro de mi amigo, murió por accidente. Cuando regresé decidí visitar mi cuaderno de bocetos.
Hacía tiempo que no la visitaba y la echaba mucho de menos, jajaja. Así que pensé en qué presentarles a mis espectadores hoy y se me ocurrió esta idea de dibujar un hombre de palo luchando.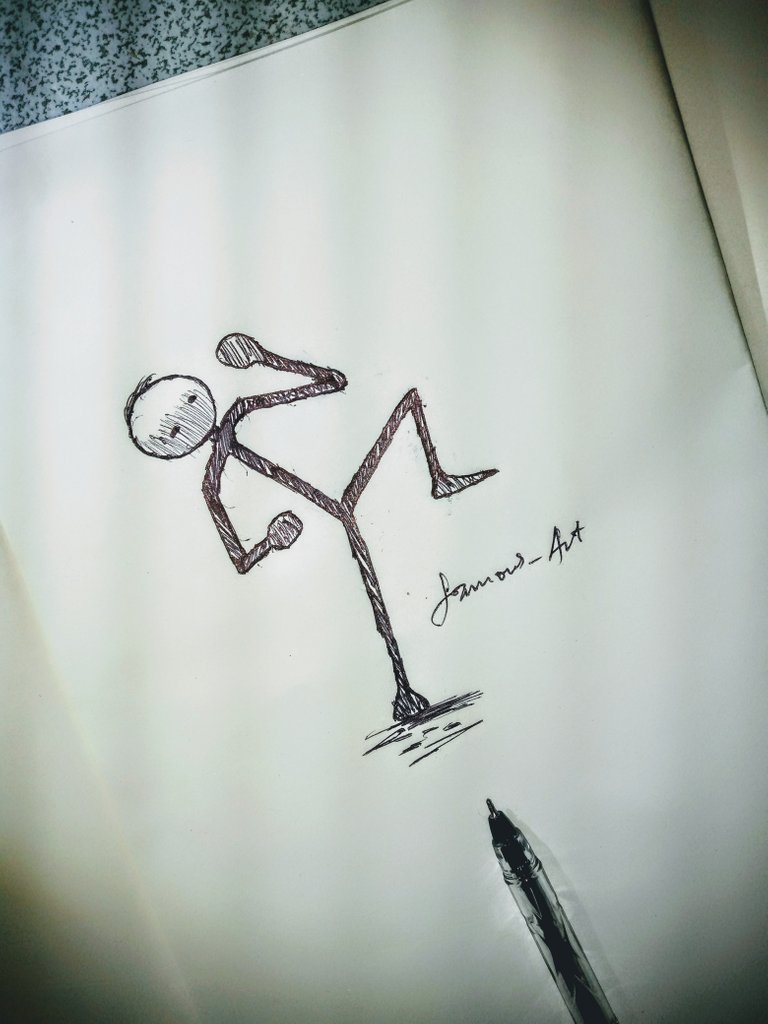 Este dibujo es muy fácil de dibujar ya que solo requiere lápiz y bolígrafo negro. Pasé solo 30 minutos para dibujar este dibujo, como dije antes, es muy fácil de dibujar y es uno de los dibujos para principiantes.
Te llevaré a través de los pasos que tomé para lograr este dibujo.
Trámites
Paso 1
Algunos tienen sus propias formas de comenzar sus dibujos, algunos pueden comenzar desde la parte superior, algunos comienzan desde el medio y la parte inferior. Así que en el mío hay algunos dibujos que empiezo desde arriba y otros desde abajo dependiendo de cómo sea el dibujo.
Este dibujo lo comencé desde abajo, comencé a bocetar desde la pierna.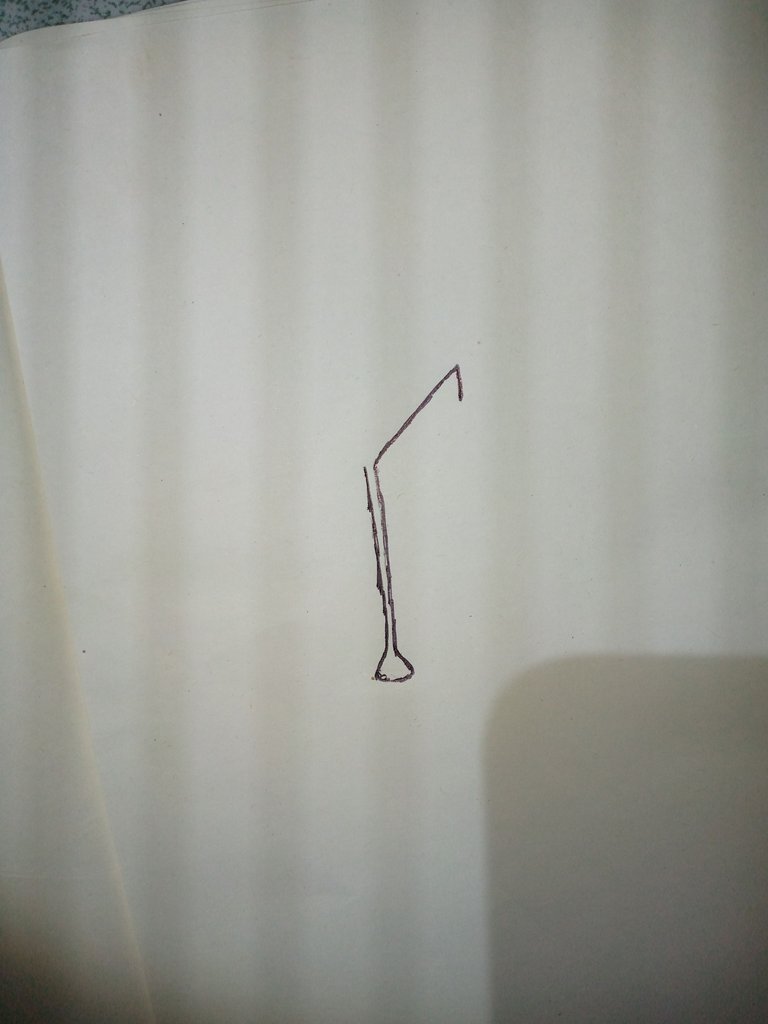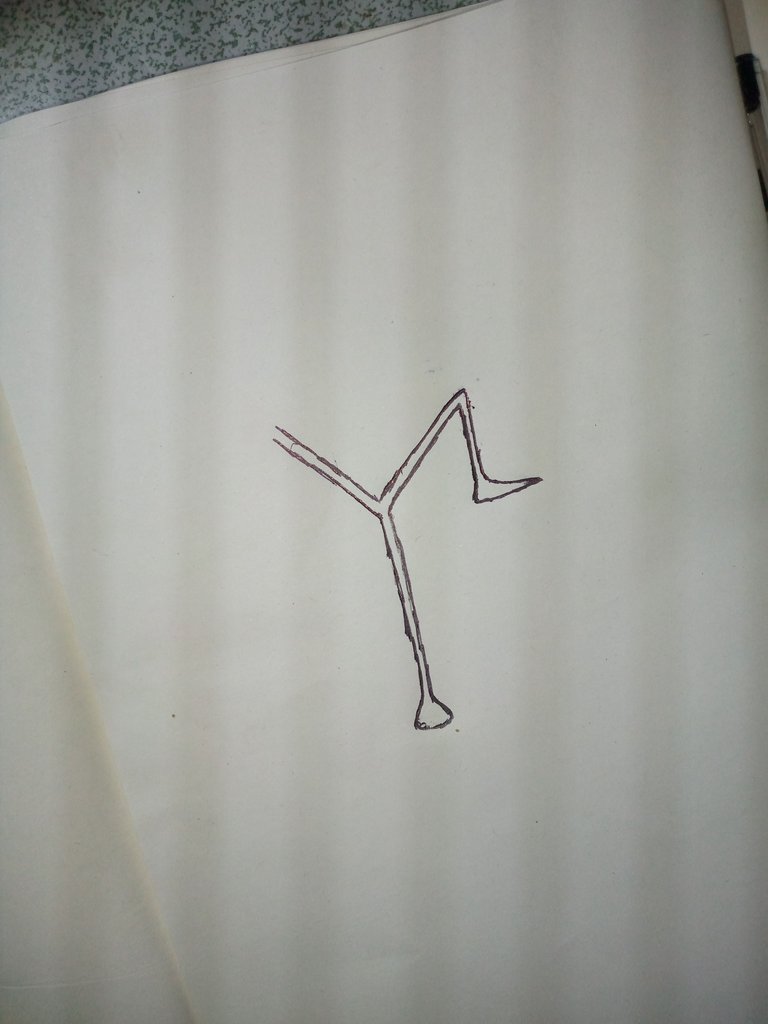 Paso 2
Sigo dibujando en dos líneas hasta llegar al cuerpo ya la mano.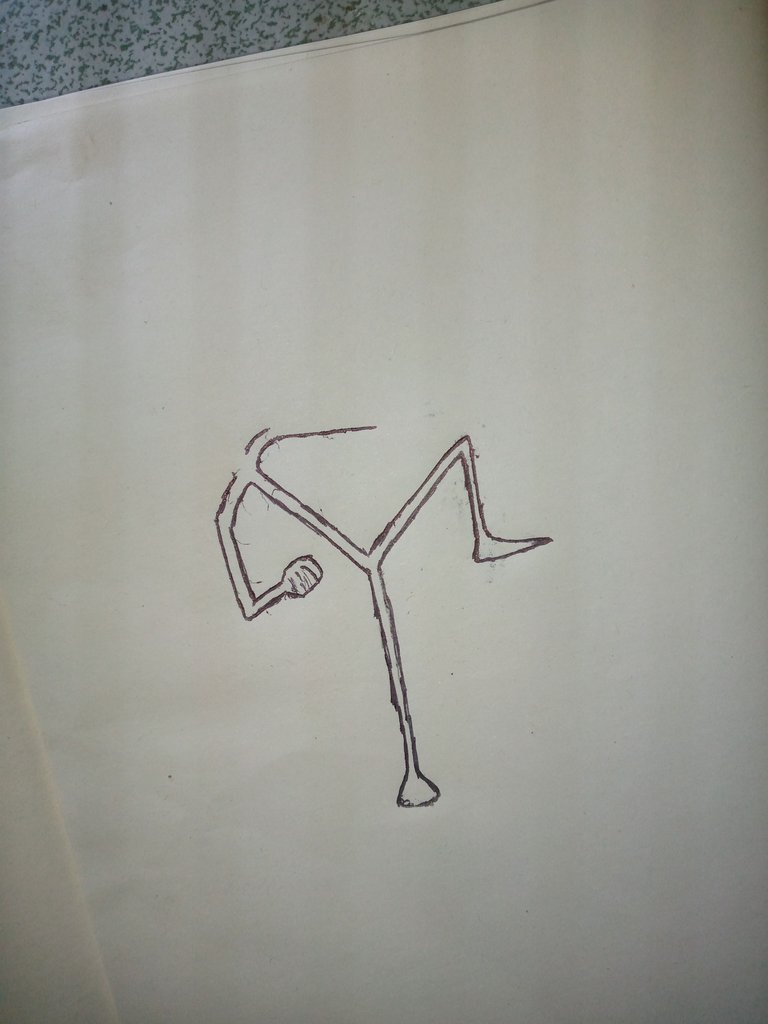 Paso 3
Encontré algunas dificultades al dibujar la cabeza, quería dar un muy buen círculo en la cabeza, lo intenté muchas veces y no funcionó, así que tuve que dibujar este círculo en particular, aunque todavía se ve bien.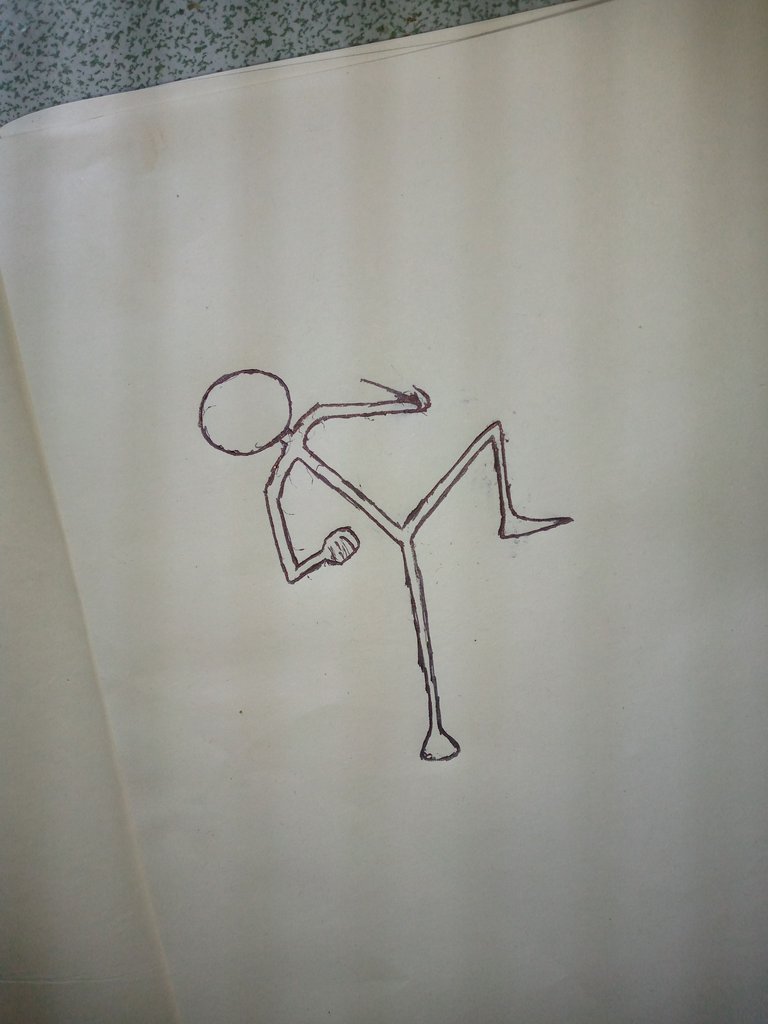 Etapa 4
Inserté el ojo y luego comencé a sombrear el espacio entre las dos líneas.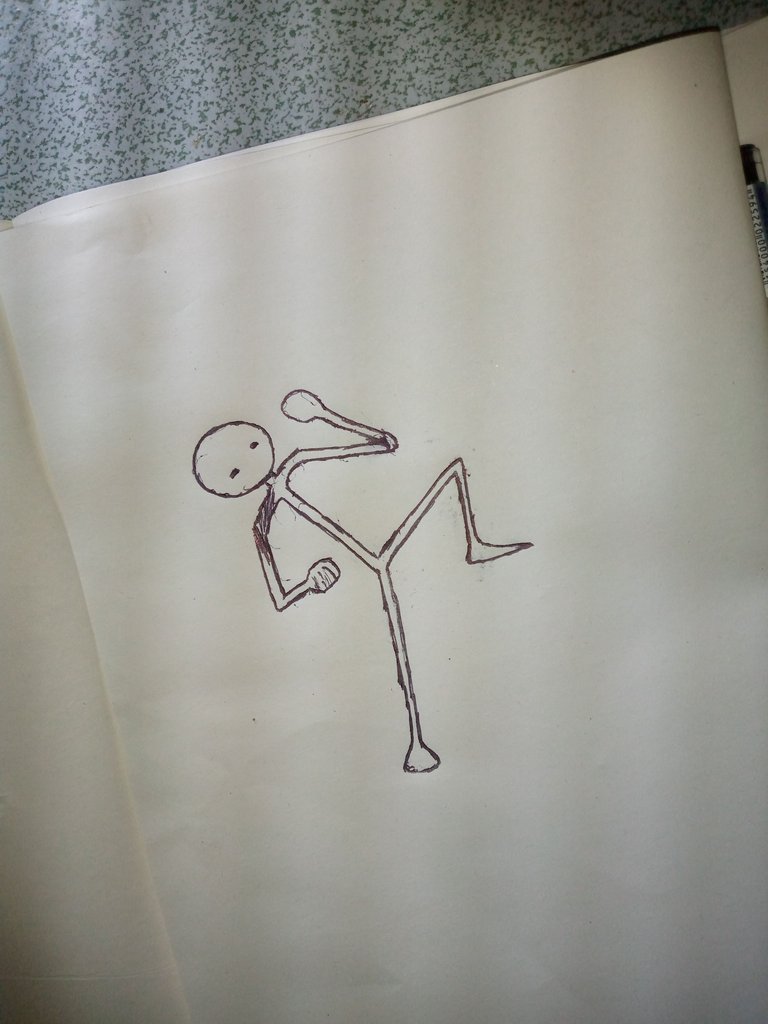 Último paso
El resultado final está abajo, como la imagen de abajo después de sombrear e insertar el ojo, todo salió muy perfecto y limpio.
Así salí hoy con este sketch, espero que les guste. Por favor, sigan apoyando, también es una forma de aliento para mí en este campo, como siempre menciono. Soy un novato en el dibujo.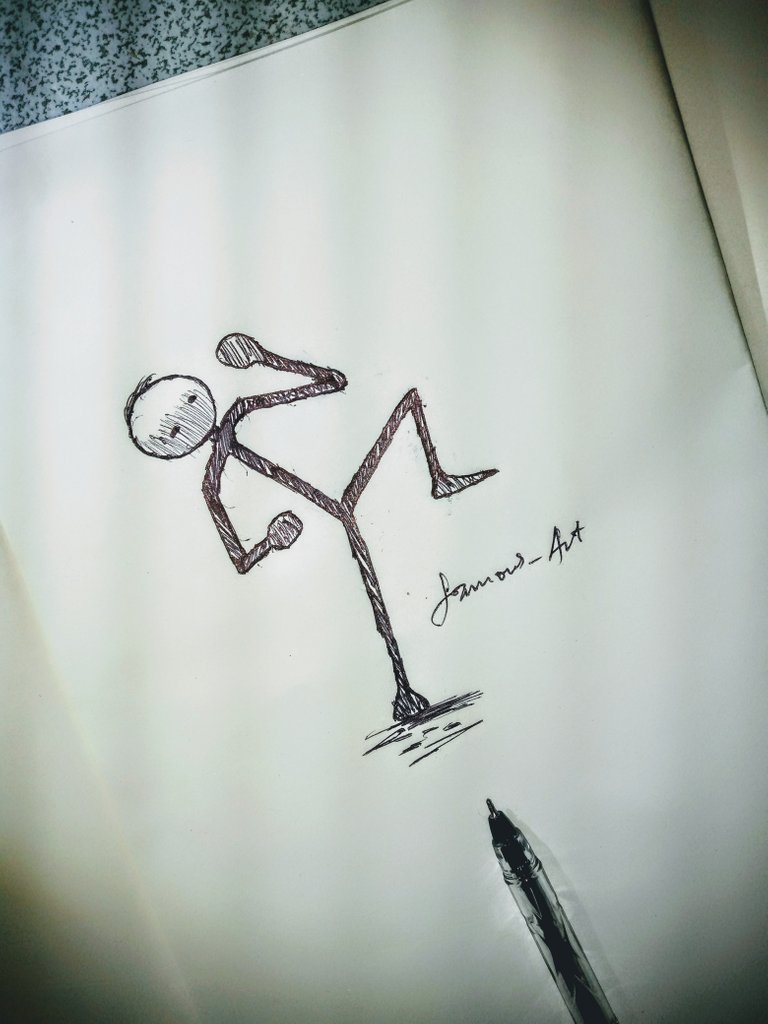 ---
---