FINLAND WON!!!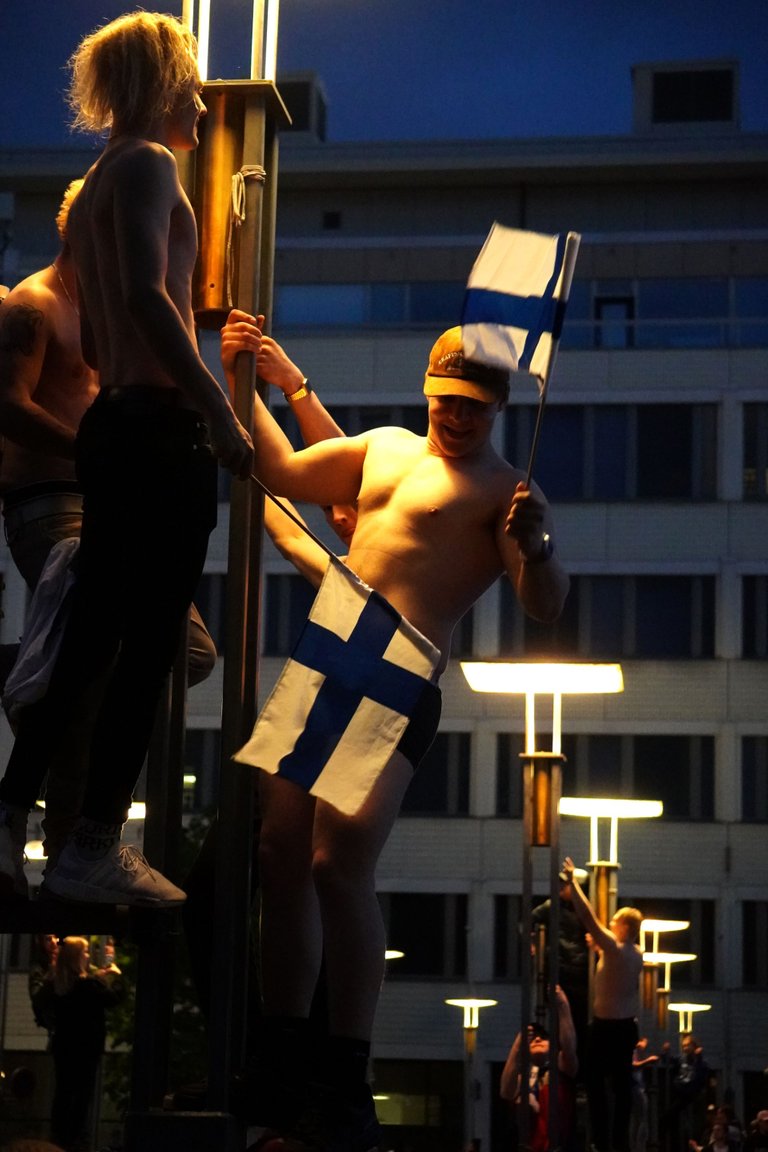 I really am not that much into ice hockey but did you hear that FINLAND WON GOLD MEDAL!
I had to crank the ISO all the way up up up from my camera but still some photos are pretty dark and I didn't want to post process the photos too much. But the mood of some of the dark and even little blurry photos is great.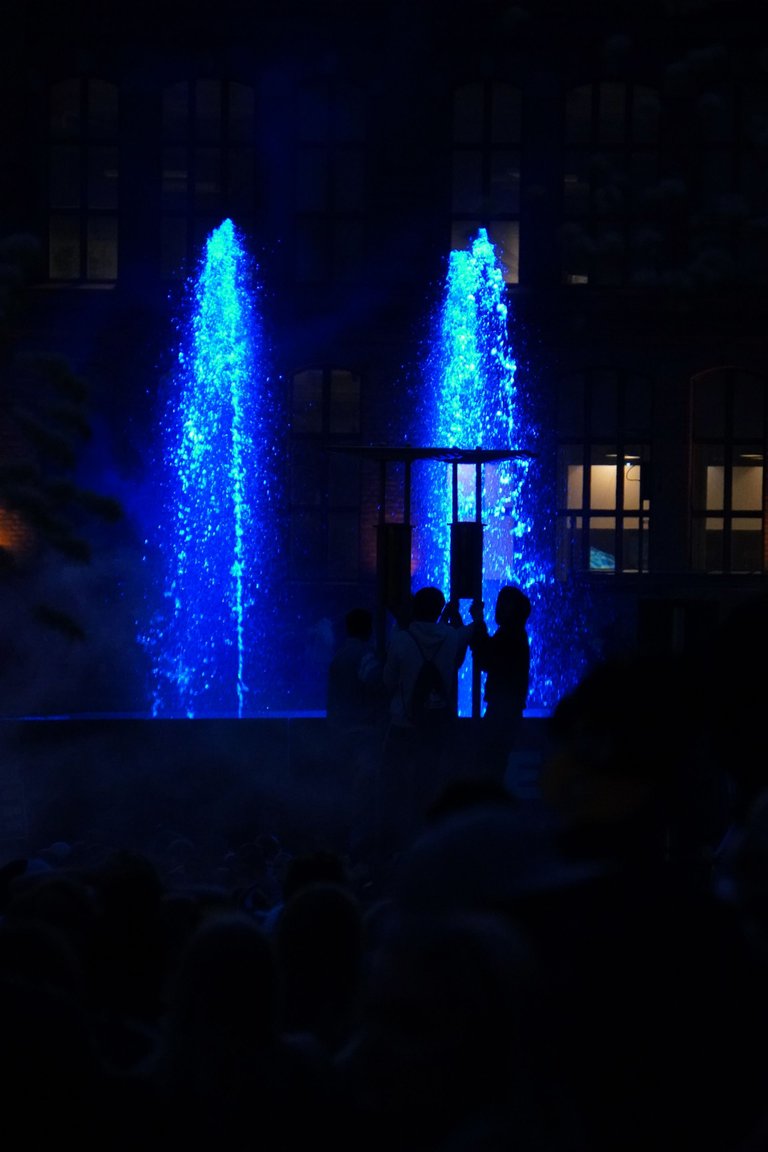 I only followed the last thirty minutes or so of the gold medal game because I was busy watering my plants and boy oh boy Canada was tough and the end of the game was really nerve-racking. Fortunately Finland was tougher!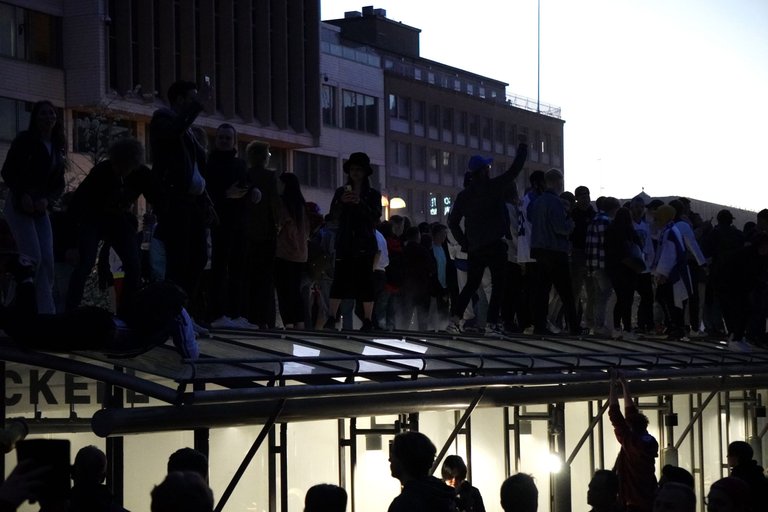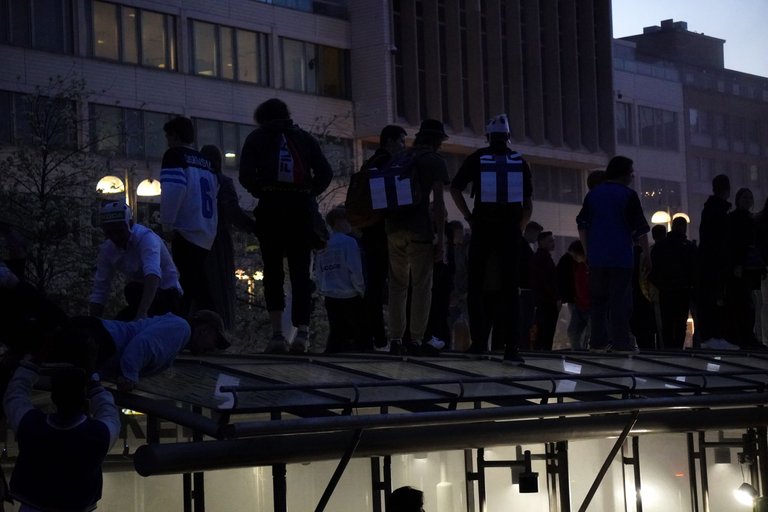 Finland is the new ice hockey word champion!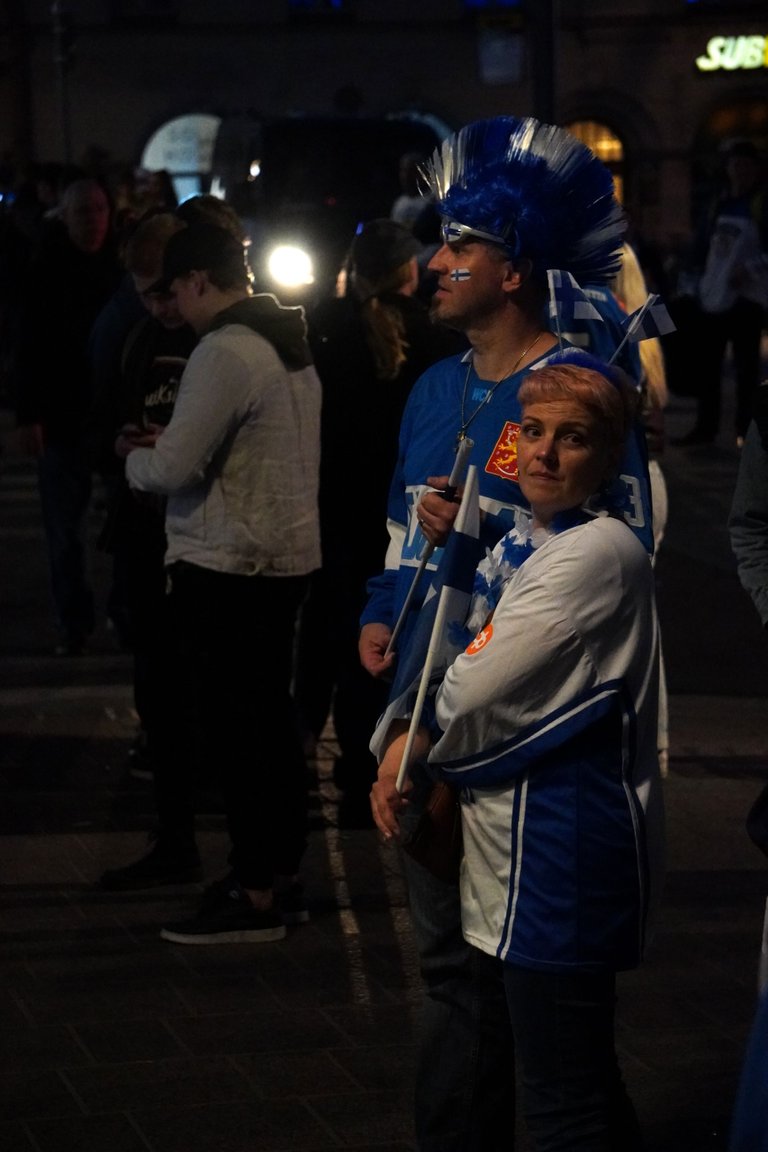 What a great opportunity to stalk people with my camera. Again. So I had to go out.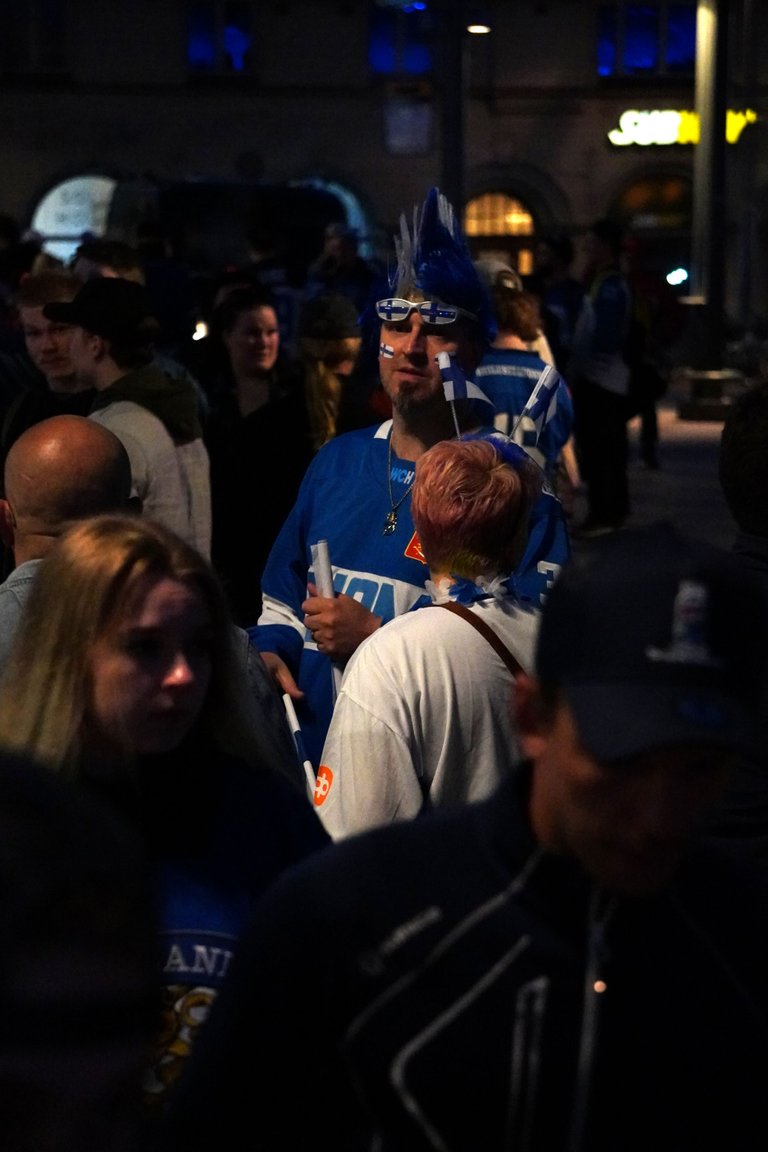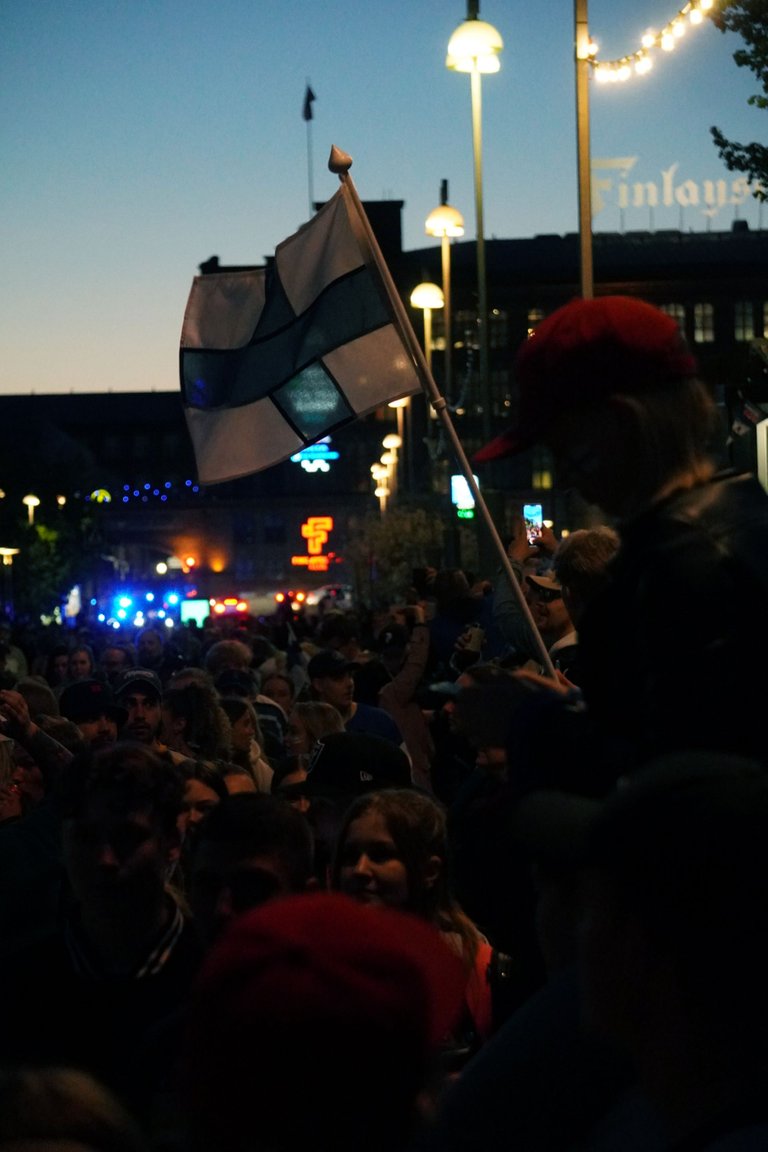 Hooray for Finland! Hyvä Suomi!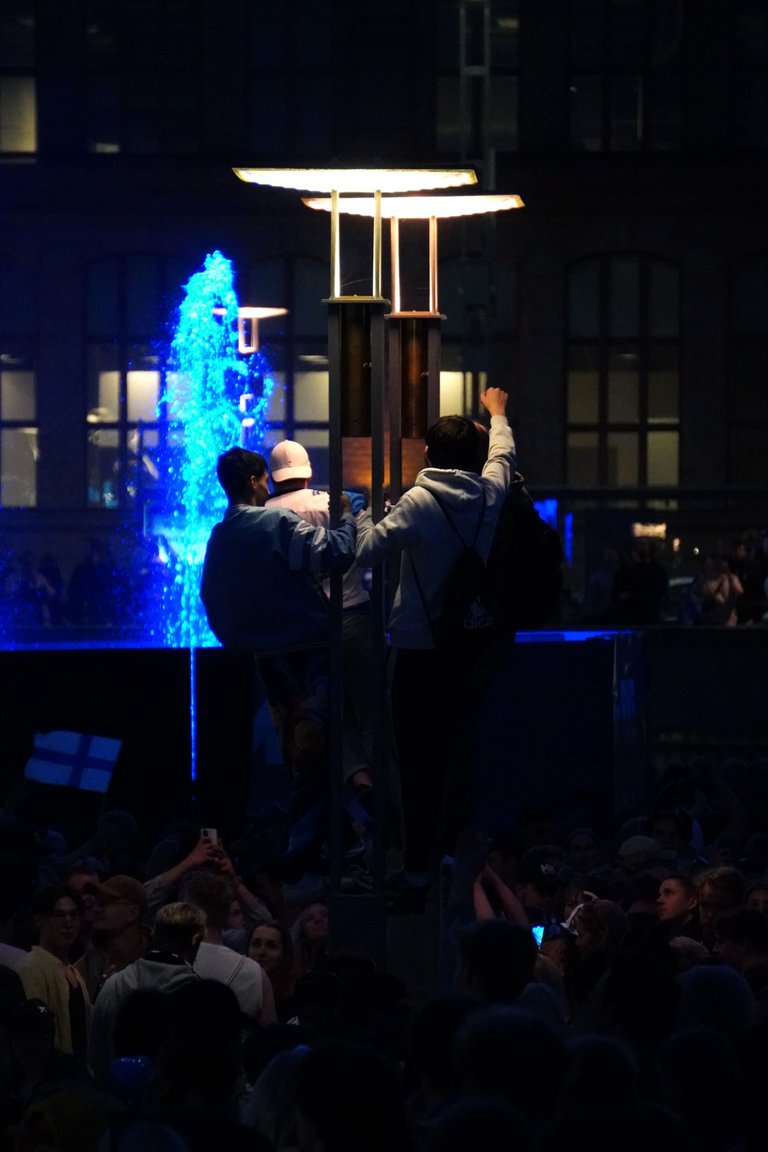 There's something with the light poles.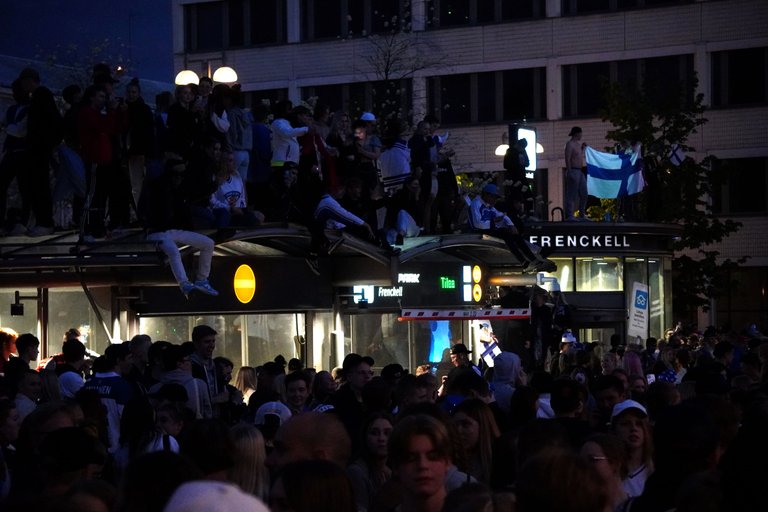 And roof tops.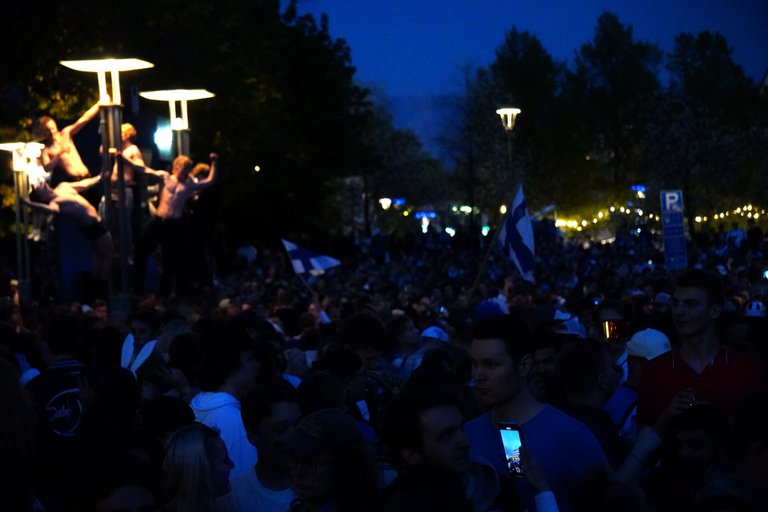 Aaaaaaand taking your shirt of. I assure you, it wasn't this warm but I guess you can always ingest something that makes you feel warmer.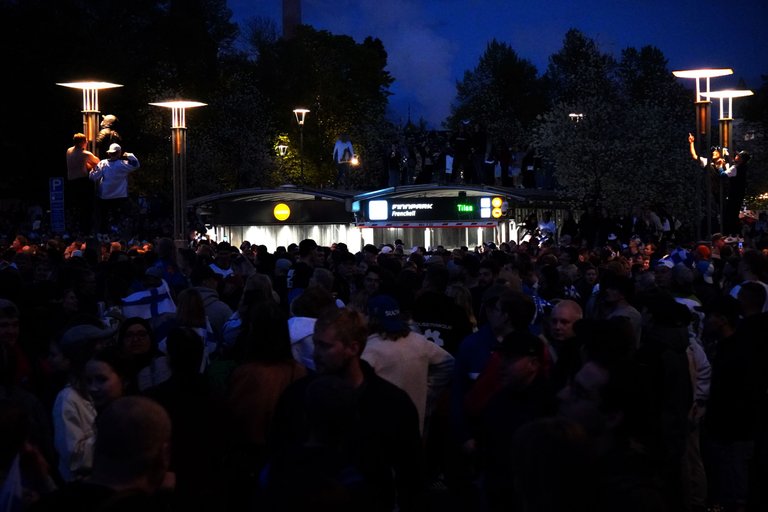 So many people!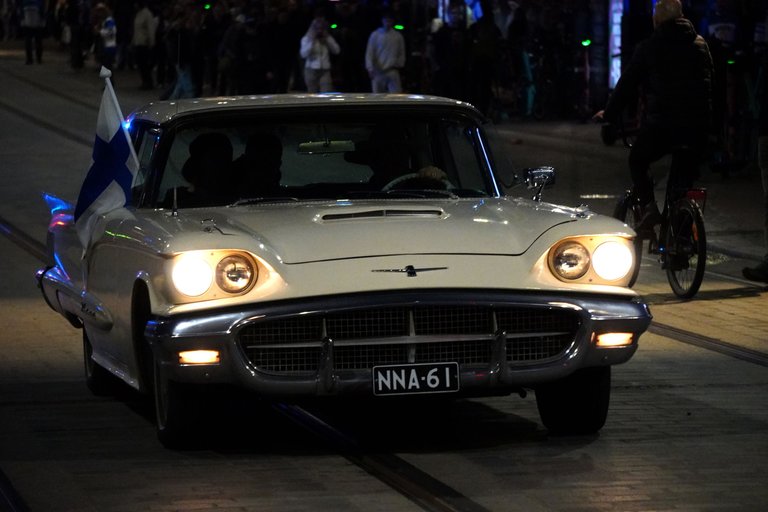 Cars honking their horns.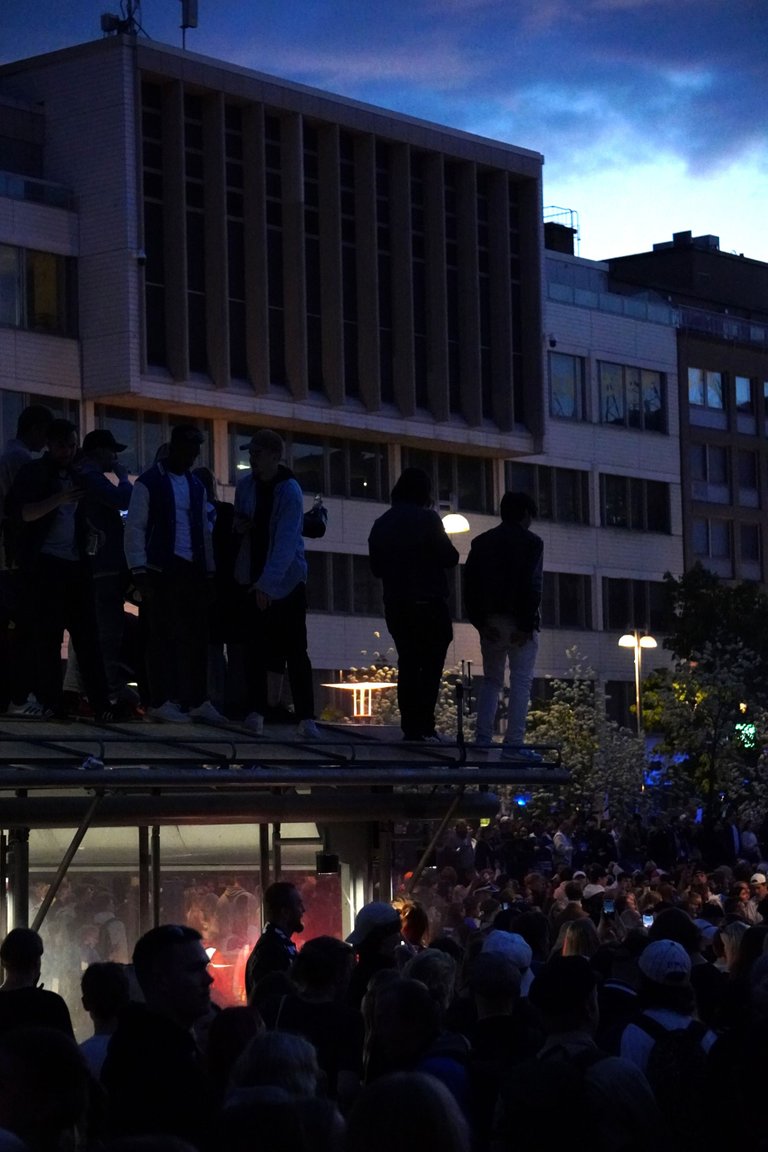 More people.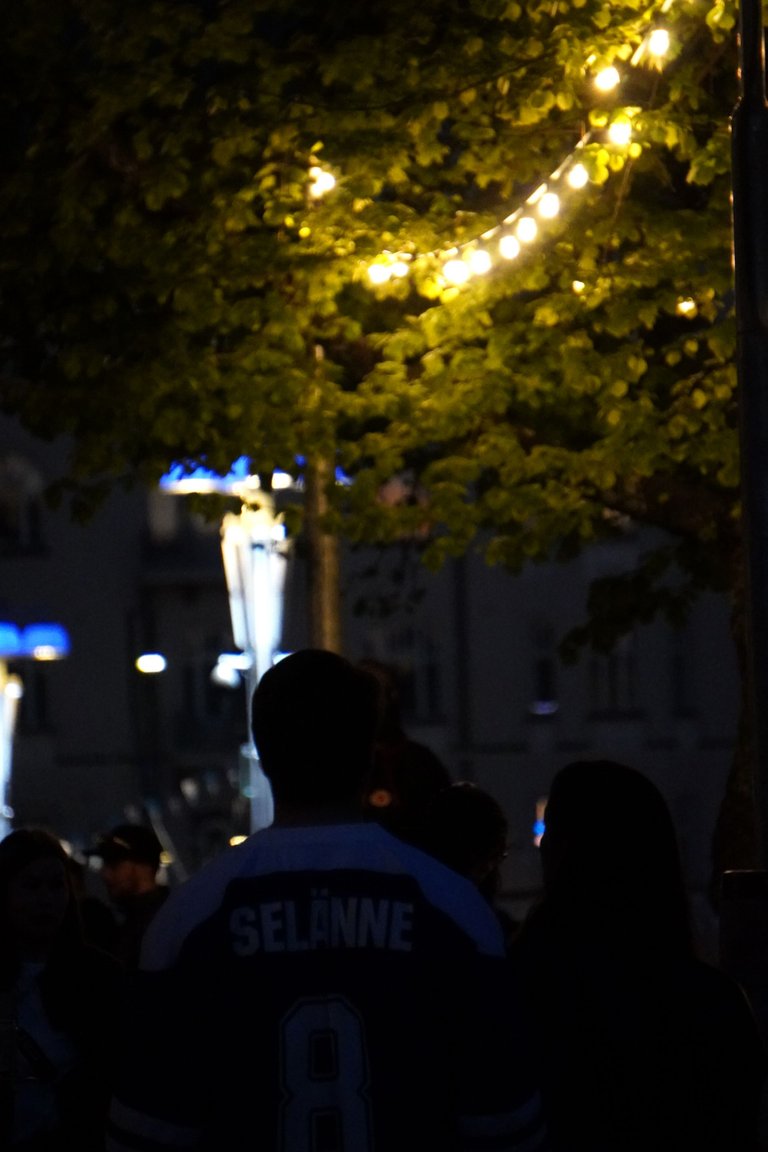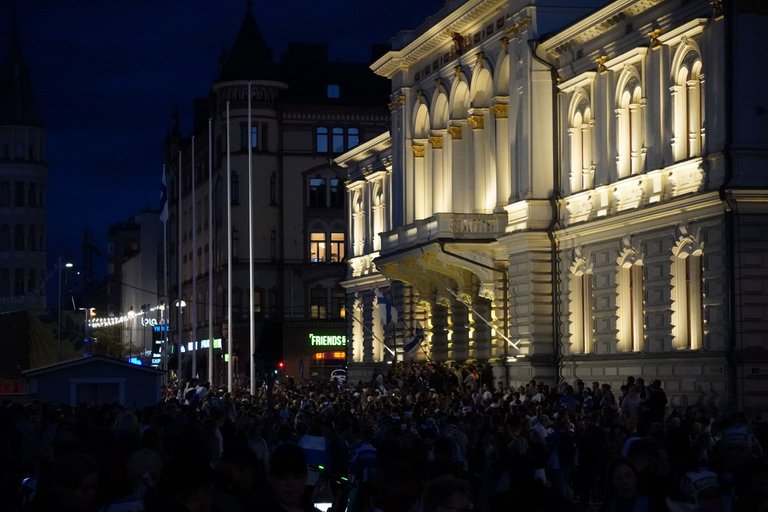 And more people. People everywhere in the city center!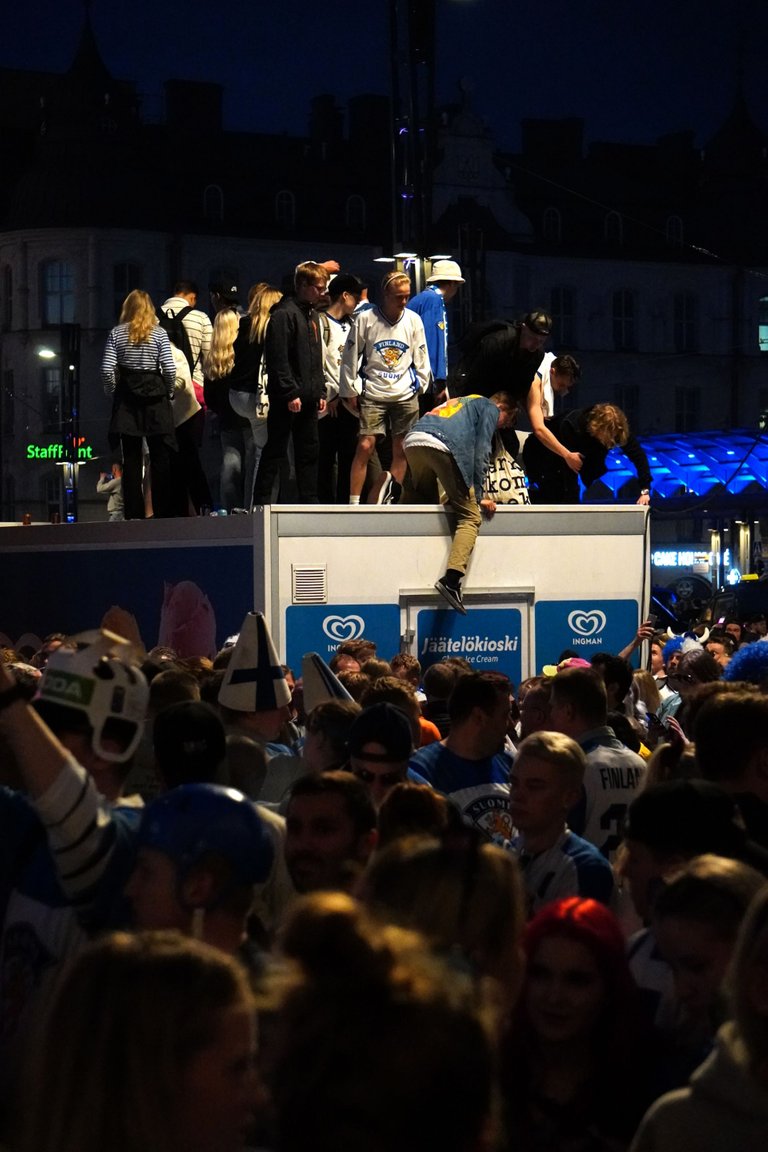 Up, up, up they go.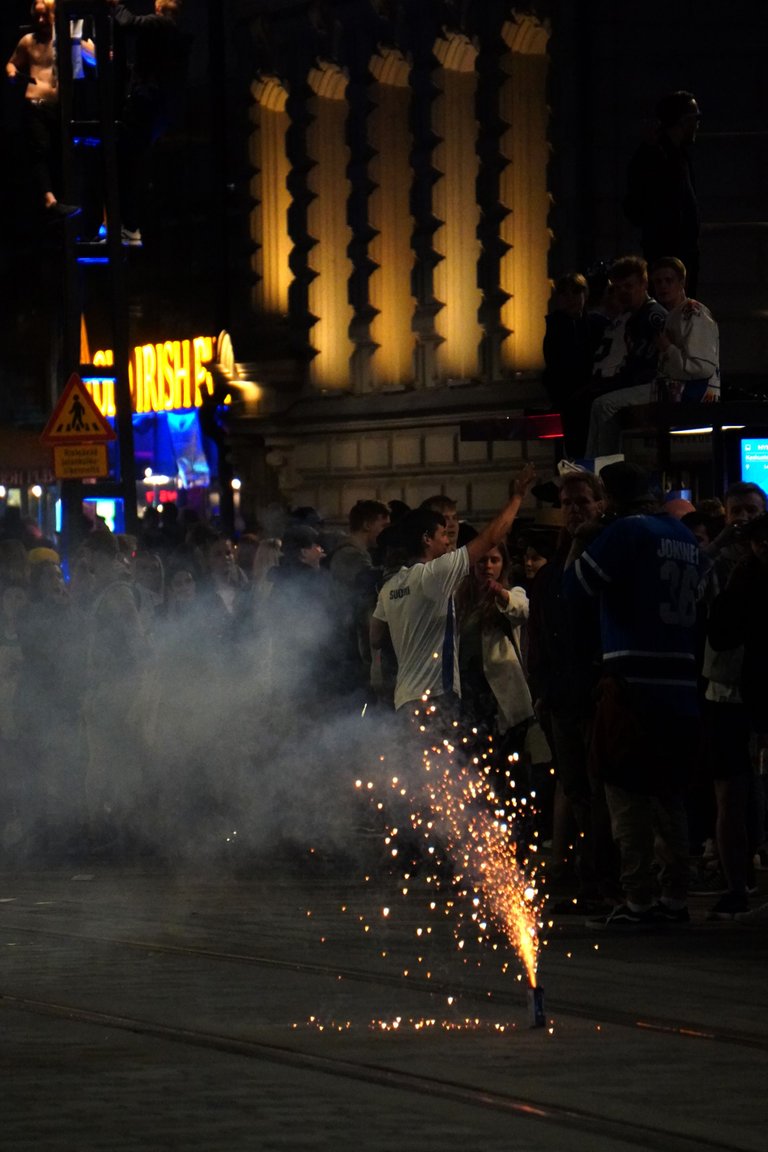 I'm so glad I went out and got my fingers super cold.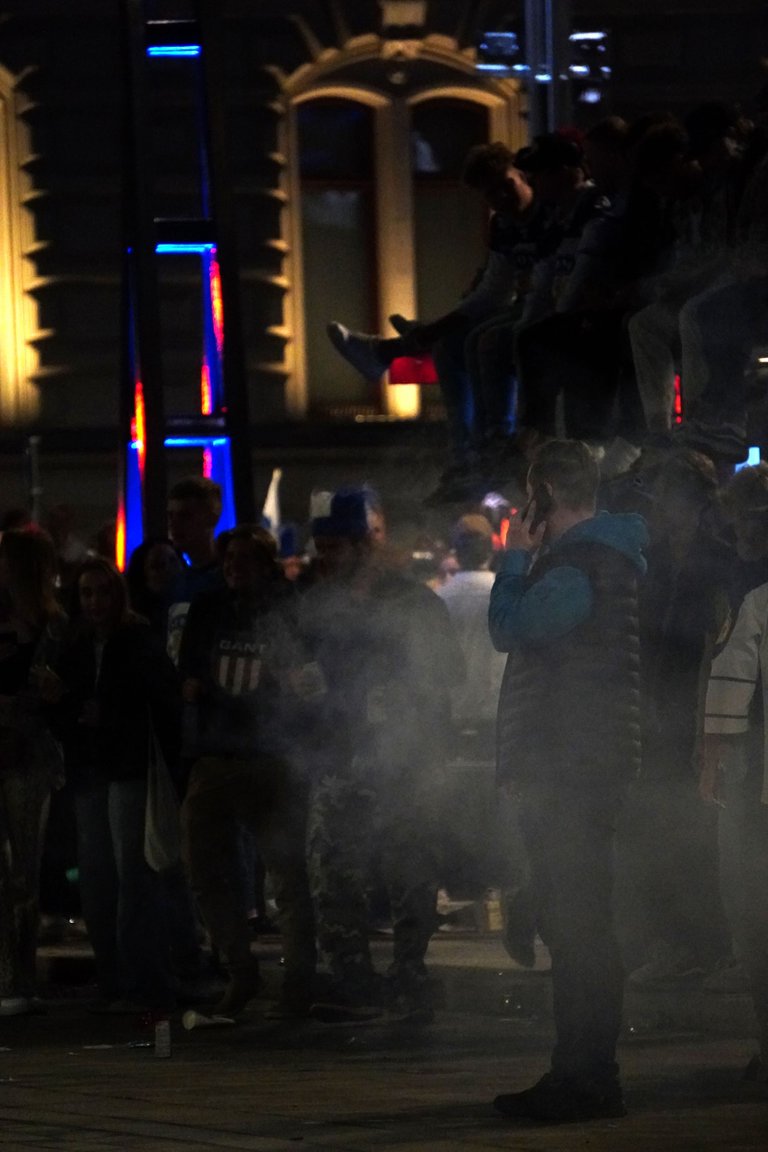 I mean, when am I ever going to see smoke and people sitting on top of an ice cream kiosk? Never! Except there's always next year when the ice hockey world championship comes to my hoods again.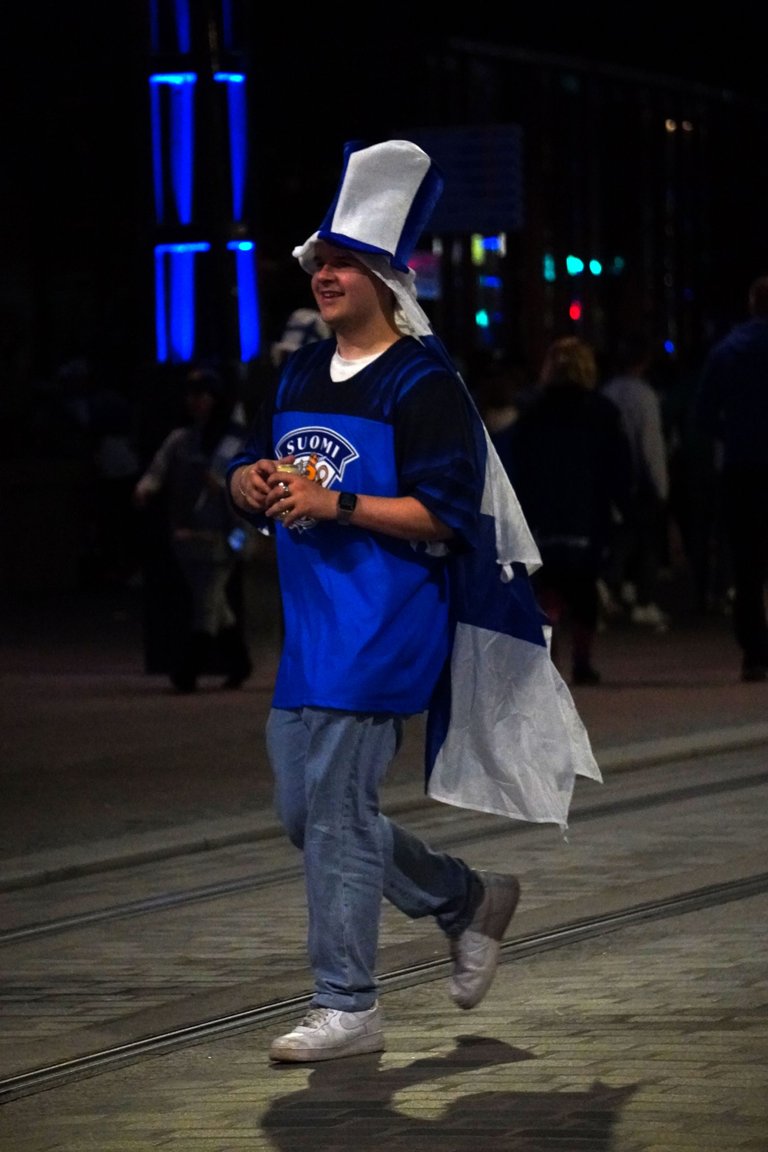 "Haaaappyyy, happy people! Nice nice nice nice nice!"
Not sure if the lyrics went like that since I can't remember anything else about the song I now have playing in my head.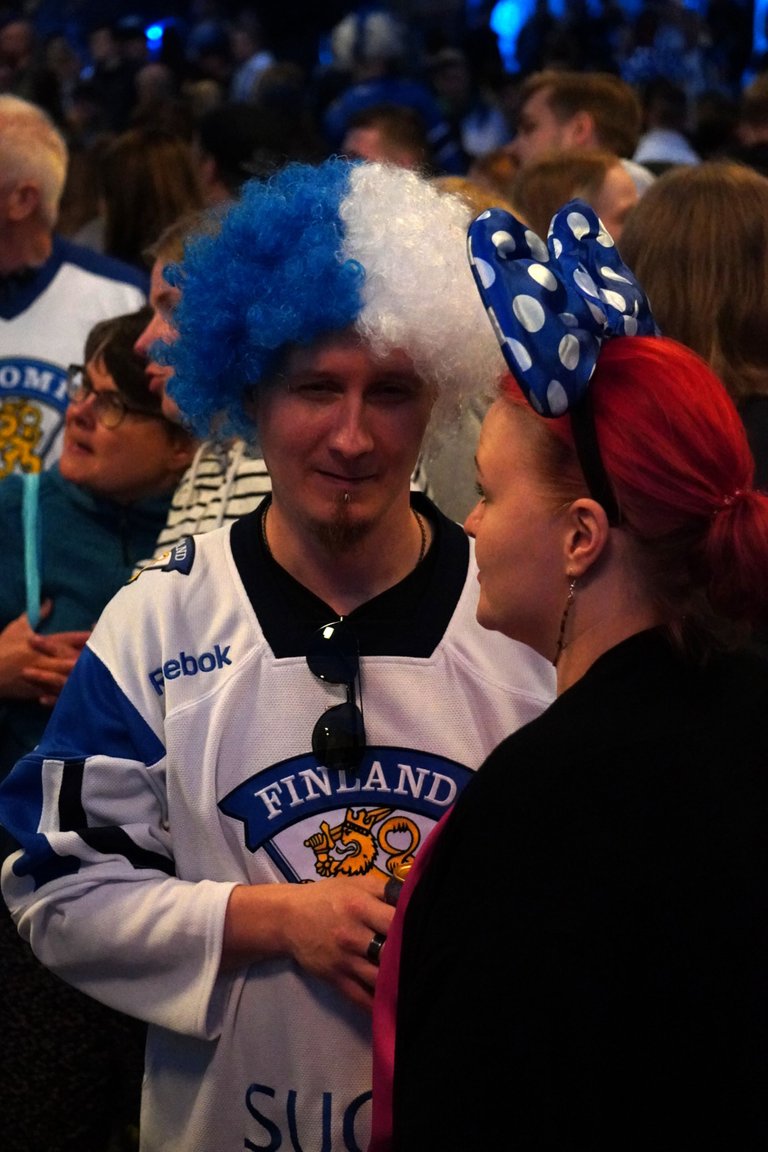 It was about oneish when I got back home and now that I'm writing this, it's little over three at night and there's still people shouting outside. People who obviously do not need to go to work early Monday morning. Or can sleep at work. Or of course there's always that third option too. Go, as we Finns say, with the same eyes to work. Meaning staying up all night.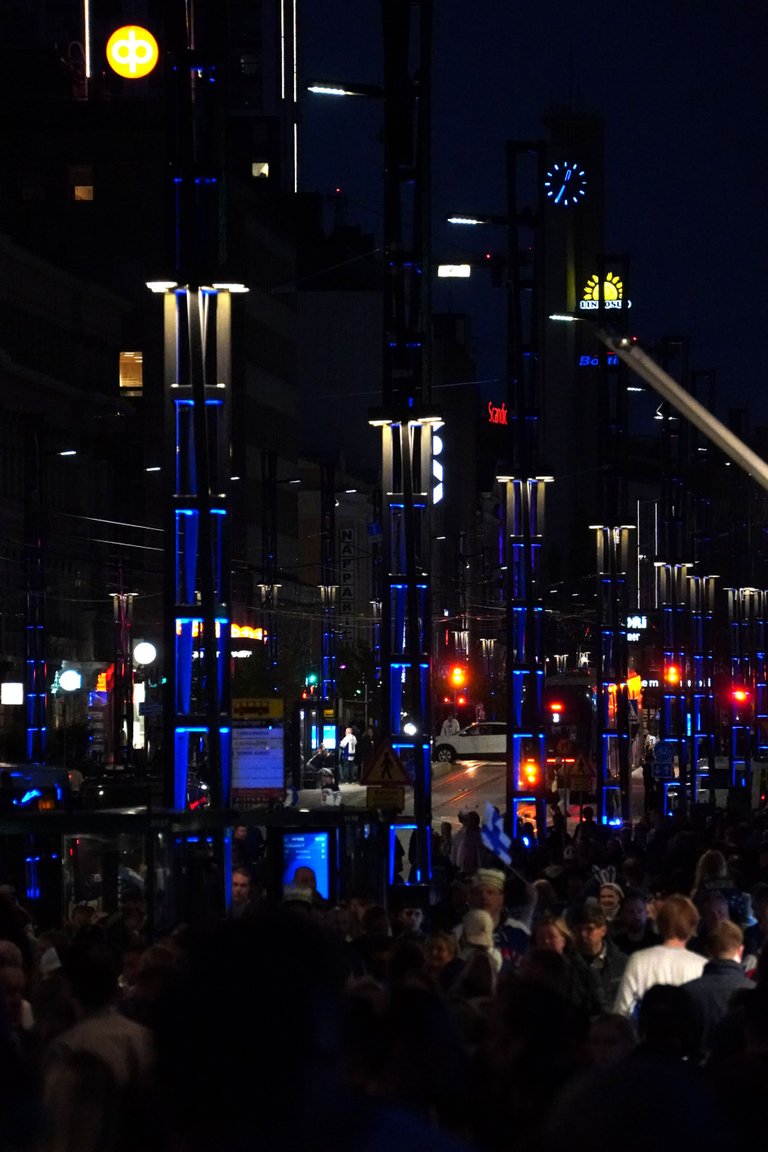 By the way, Santa is from Finland and definitely plays ice hockey.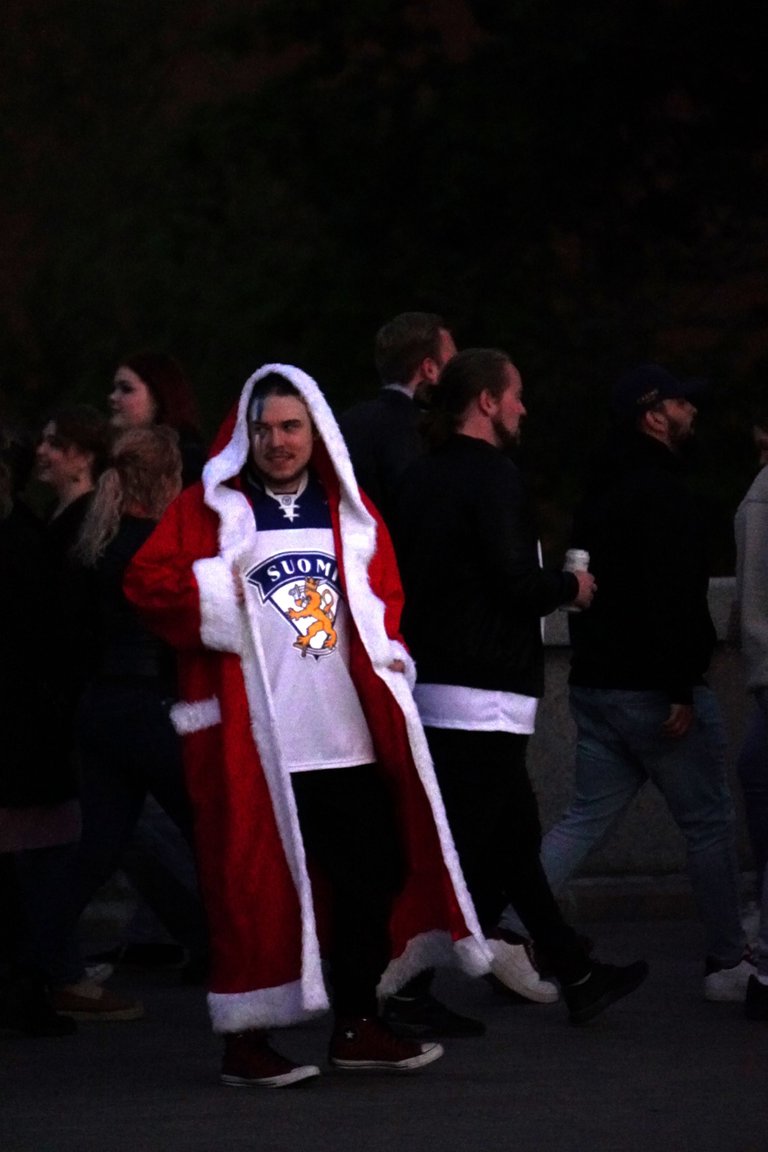 ---
---