GRIEZMANN, CORREA AND DE PAUL SEAL ATLETI'S CLASSIFICATION! | Porto 1-3 Atl. Madrid | REVIEW
"Never stop believing", the phrase that Atlético's people are saying right now.
---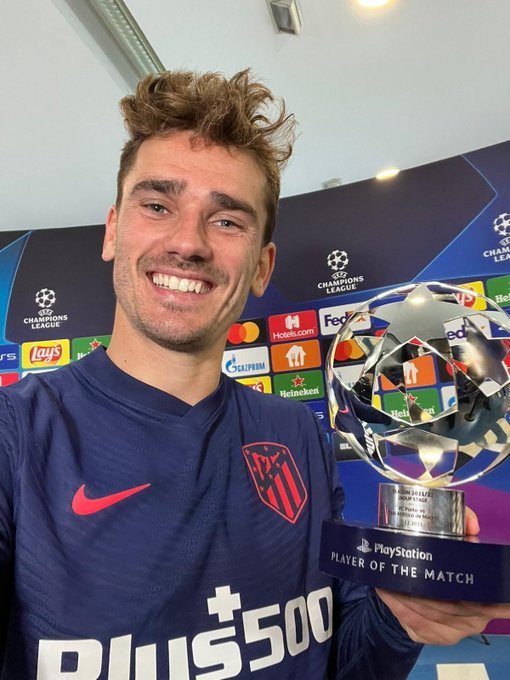 Source
---
Surely more than one got off the boat at the end of the first half of regulation time, the match was a bit closed and intense. Atletico Madrid showed no signs of being able to win the match in Porto. Simeone's team had had a good start, but as soon as they lost control of the ball, the team faded away. But it turned out to be the same, the night pointed to be historic and so it was. While Atlético dreamed of winning their match, in Milan Liverpool gave the red and white and Portuguese a helping hand in the group.
The second half was crazy, something incredible, three red and white goals, expulsions, posts and more posts.... Atletico had almost no chance of reaching the last Champions League matchday and they came out of it with a good result. For many, they do not play well, they do not defend well, they do not compete as before... but they are a miraculous team. Three goals for history. Griezmann, Correa and De Paul. What a second half from Rodrigo, we must highlight the great performance he had. Atletico has months ahead to improve, a lot.... But the team is back in the top 16 in Europe. Their place.
Luis Suarez said at the end of the match, "goodbye to the match" and he did it in tears. The Uruguayan felt that the Champions League was slipping away from him. His teammates worked on the miracle of qualifying and he will have another chance. The charrúa had started the match very concentrated, much more active than in the previous duels, he lasted 13 minutes. A physical discomfort led him to the bench and the striker collapsed like a child. One goal as a red and white player in Europe is not much to boast about for a player of the Uruguayan's stature.
---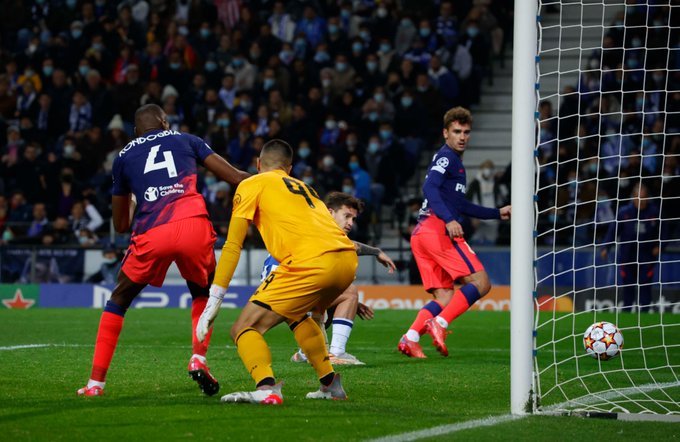 Source
---
Griezmann: Oh Griezmann! The Frenchman continues his idyll with the Champions League. It was undoubtedly not the Frenchman's best game, Atletico is still looking for how to couple him, but he has plenty of talent to become a key player. The pass to Correa is an example of what he can add, but his minutes as a left winger after Carrasco's expulsion are a sign that Cholismo got into his vein. Time will tell if his return was a success or not, the fact is that he scored and assisted.
They will be able to take away his value. They may believe that what he does is easy. Most may deny his good work. But Diego Pablo Simeone continues to feel Atlético as if he were another fan. Tired? Normal after the intensity with which he lived his most difficult moment as a red-and-white. El Cholo is not distracted, he takes responsibility for the bad moment they are going through and finally breathes. Atlético has suffered a lot and has managed to get back into the round of 16. They have time to improve.
Where there is no doubt that Atletico is a Champions team, is in its fans. 2,000 red and white fans overcame all the obstacles put in their way by the 'State of Calamity' and the universal deluge that fell in Porto to support their team. No one can reproach them for not competing with the intensity that is played in Europe. Since Monday, the streets of Oporto were dyed red and white and there were no restrictions that prevented the Atlético fans from being with their team. A night for history.
---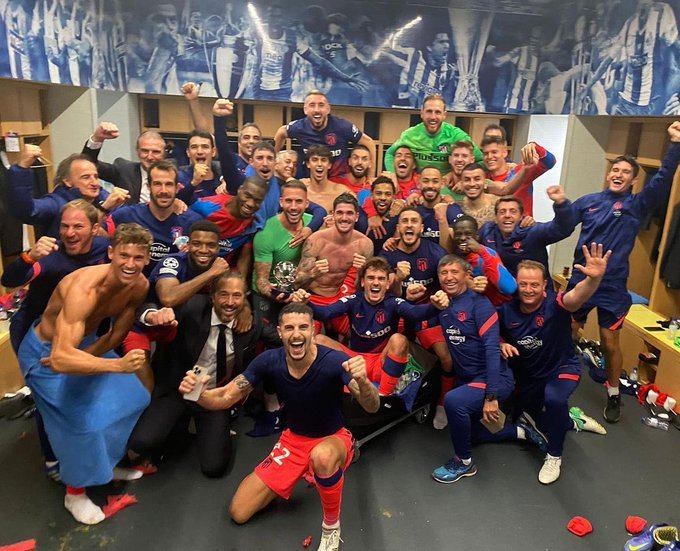 Source
---
Well, so much for the summary of the match that took place between Porto and Atlético Madrid, thank you very much, see you again!
---
Social network:
Facebook
---
---