Should Arsenal sell Ozil for Ajax midfielder ziyech?

The way Ozil has been on form last season might be a worrying event to the Arsenal fans since most of them are suggesting to make more options for the win of the trophies at the time.
Apparently, certain fans are giving in their opinions for the buying of the Ajax midfielder Hakim Ziyech who has been seen with 21 goals and close to 30 assists in Ajax last season.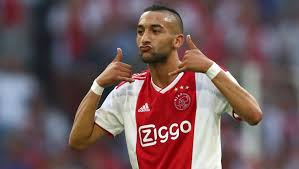 [image source] (
)
The way Ziyech has shown his propelled talent at the time has made very precising to win the hearts of many fans in Arsenal and there is a range at which the belief and the dream of arsenal fans wanting Ziyech would come true.
However much the Arsenal bosses could want to make more profits than wining trophies, i would say arsenal should obtain these two in a guarantee that they would give a better performance at the time. It would be a nice game when Ziyech gets to play with the Arsenal player mesut Ozil.
The collaboration of these two players i think would give arsenal great confidence in the next season and future. I may say at this time, Ziyech is better than Ozil but its a fact of football that it would a great ideal if at these two players are in the same team.
The arsenal of the early 2000s had a nice game with all the wonderful players that could make football a wonderful world. But the ideal of a wonderful game has been brainwashed with the stake of investment "money making, or making profits, and gains".
---
---