BMB, Table Tennis Facility, Danang, Vietnam
Read this post on TravelFeed.io for the best experience
---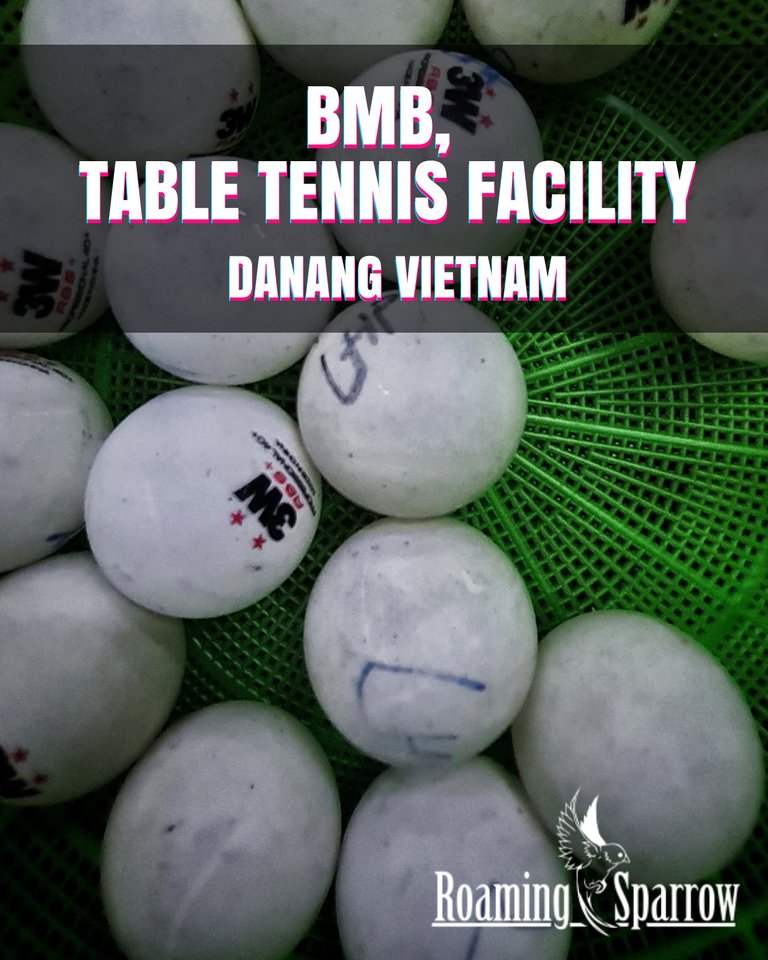 ---
---
BMB, Table Tennis Facility, Danang, Vietnam
---
Hello!
I'm here to talk about the best Olympic sport- Table Tennis! I think table tennis is the best sport because it's so fun and has so many strategies to learn. It's also a quick game that doesn't take a long time to end. Finally, it's a sport that can be played indoors or outside. Table tennis is a sport that is a lot of fun and a great way to exercise. It's a perfect sport to play with friends and family!
Table tennis was even the game of choice for the Greek gods. This is evident with the two gods, Hermes and Hephaestus, who are very well-known for their love of the game. When Hermes is not playing tricks on humans, he plays table tennis with his fellow gods. Hephaestus would often beat his younger brother, Ares, in close games of table tennis. Zeus would sometimes join them for a game of table tennis. This is very pleasurable to watch because of the skill and intelligence that they all share. )(HAhaha, I am joking, none of this is true, but who knows, it may be today?).
Anyway, today, the old Internets in my building went out. The landlord said it would be a few hours, so, coffee shop or something else, the coin toss said something else, and off I went to the city side of Danang to play a few rounds with some new friends
The place we went is called "BMB"... I don't know what that means.. But hey, BMB!
---
On Google Maps here : https://goo.gl/maps/BvowtLQCThgxz2wi8
54 Lê Hồng Phong, Phước Ninh, Hải Châu, Đà Nẵng 550000, Vietnam
---
I had driven past this place a few times and have wanted to explore the inside, so on this rainy day, it was the perfect time for such an adventure.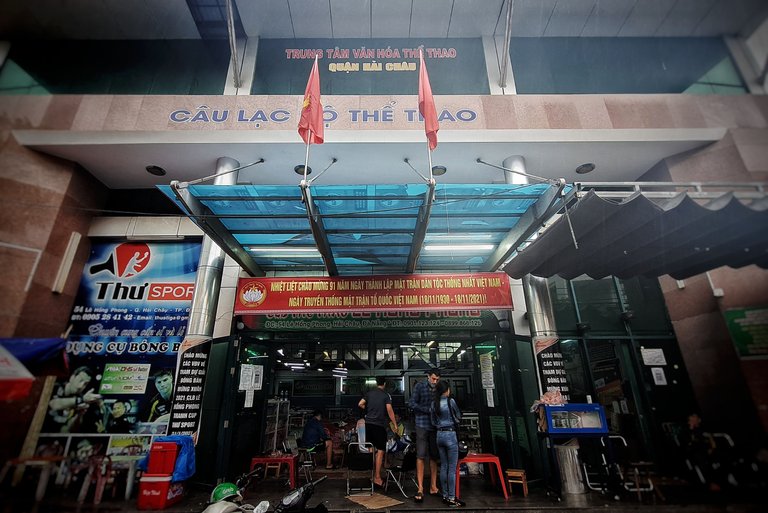 Pulling up, I arrived before my friends, so for a bit I was the only western face in the shop. Most of the players looked official, like they were in a league. Walking about, looking cool.
They were all friendly as well. I made eye contact with a few of them, smiled and nodded, and they all smiled back.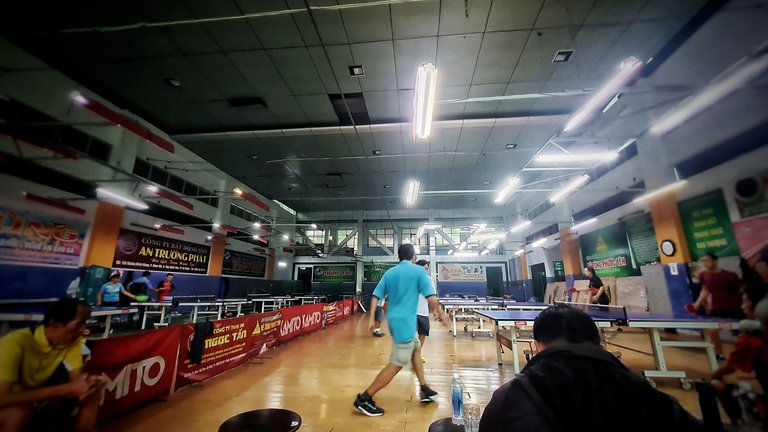 I was fun to watch people play this fast - moving sport. Whacking the pong back and forth with that satisfying, "Pong", then a "Ping".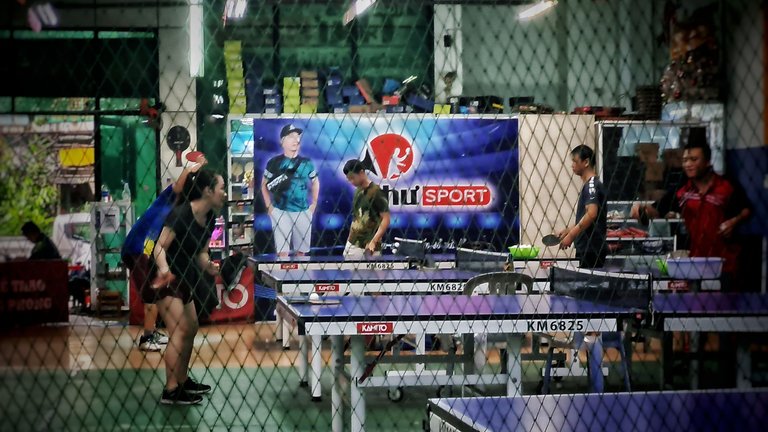 The team and I, picked a table in the back, away from the other players and behind a net.. We played a bit too wild and did not want to wack out pongs into others. This proved to be a good idea, and I think the other players, even though they did not realize it, were happy we picked that place as well. Lol.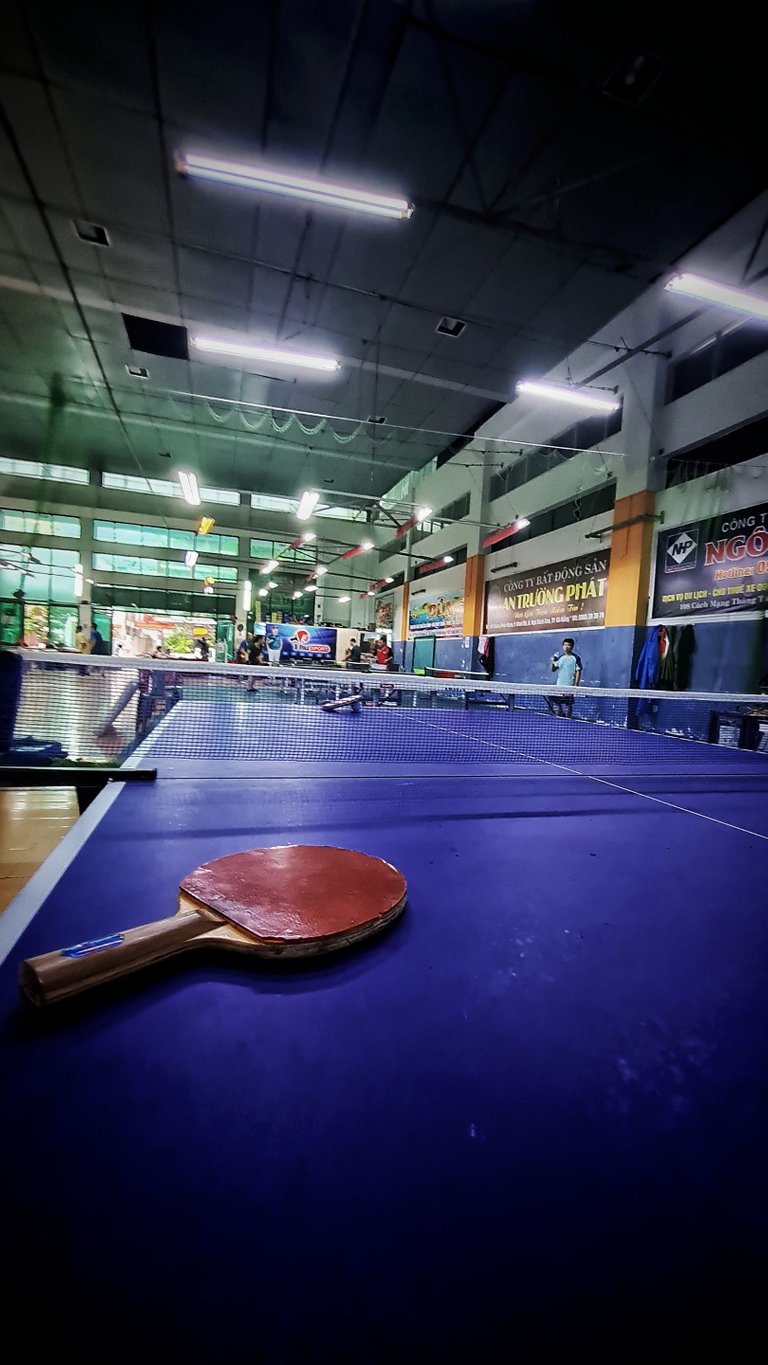 Playing table tennis is like fighting with a friend. You don't want to hurt your opponent, but you also want to win. Balls bounce off the table like they were designed to do, but sometimes they can take a tumble, too! Best of all, one of the most fun pieces of equipment in table tennis is the ball, which has seen a lot of use on them!
Have you ever seen a table tennis table before? They are quite popular in China. They are also made in two different colors. Either there is green on one side and red on the other or blue on one side and yellow on the other. I think they are so great because they are so fast-paced and fun to watch.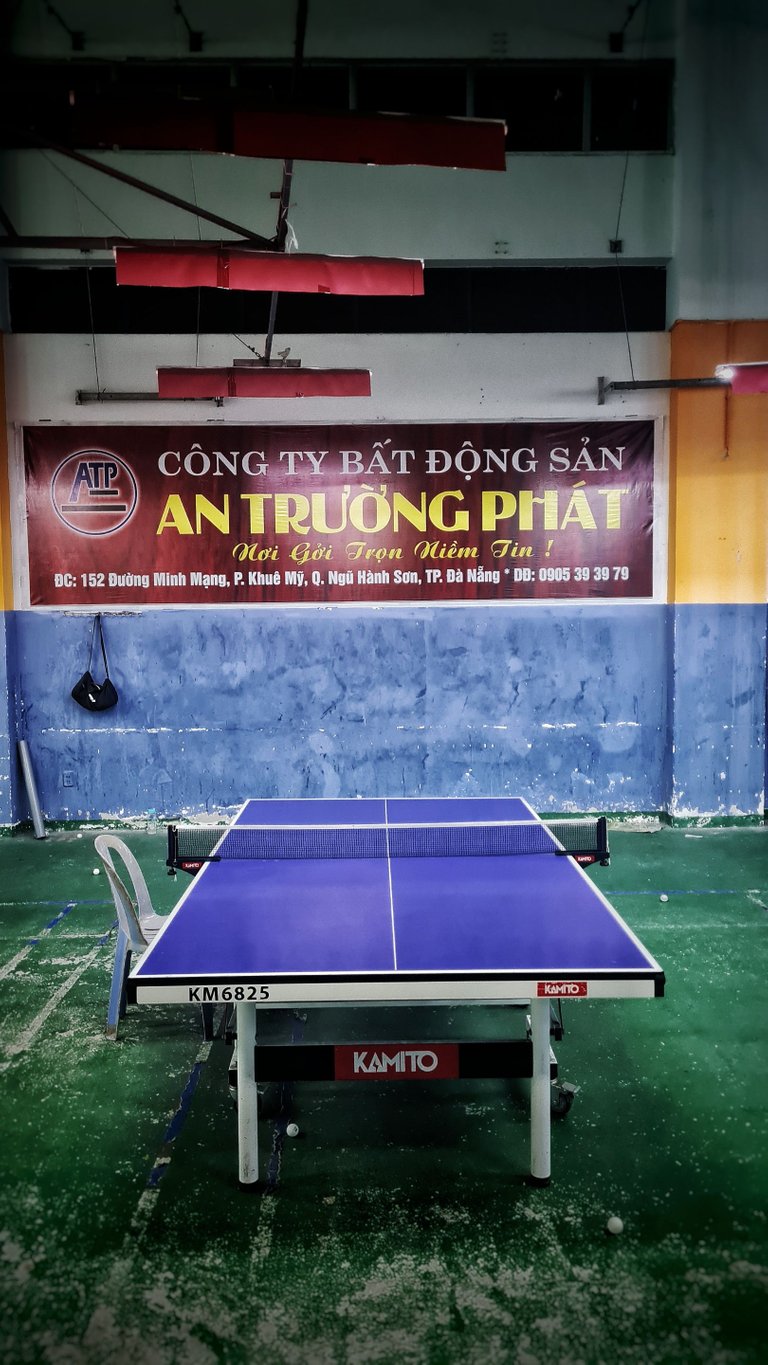 Inside there was also a small shop with all sorts of PRO table gear, like paddles and shoes and more. Just look at all these paddles... to me, the unwashed, the armature, they look the same, but I think to a pro, they would know what ones are god, and what ones are not.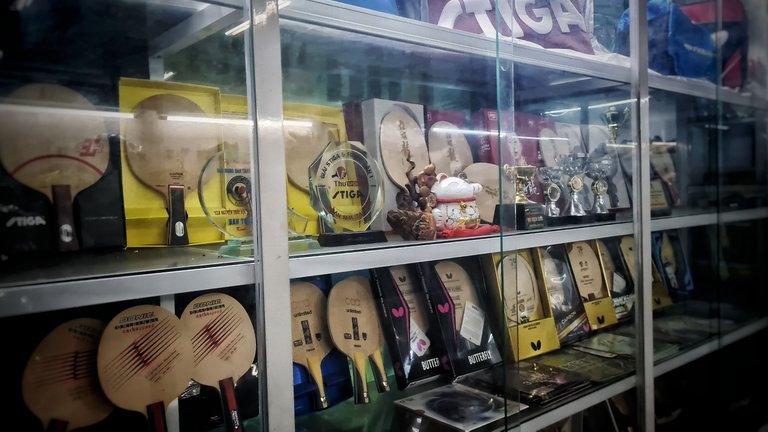 Table Tennis gear, Why not? Pro shoes, shirts, paddles, balls and more. Hrm, Perhaps I will take up this sport next year.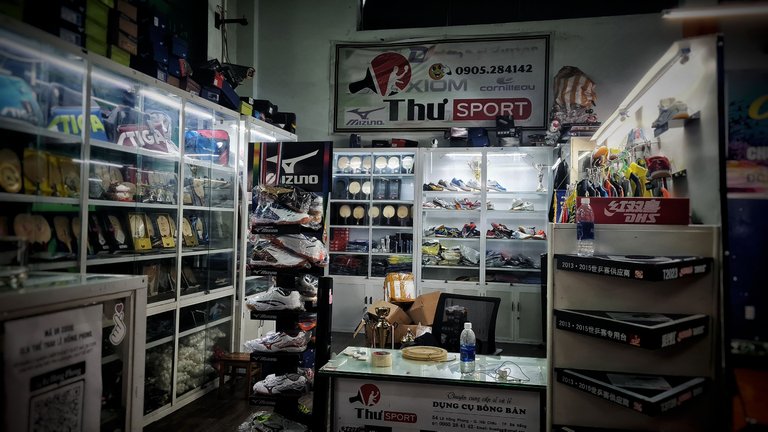 Fancy table tennis shoes... I wonder if the shoes on the top cost more than the bottom?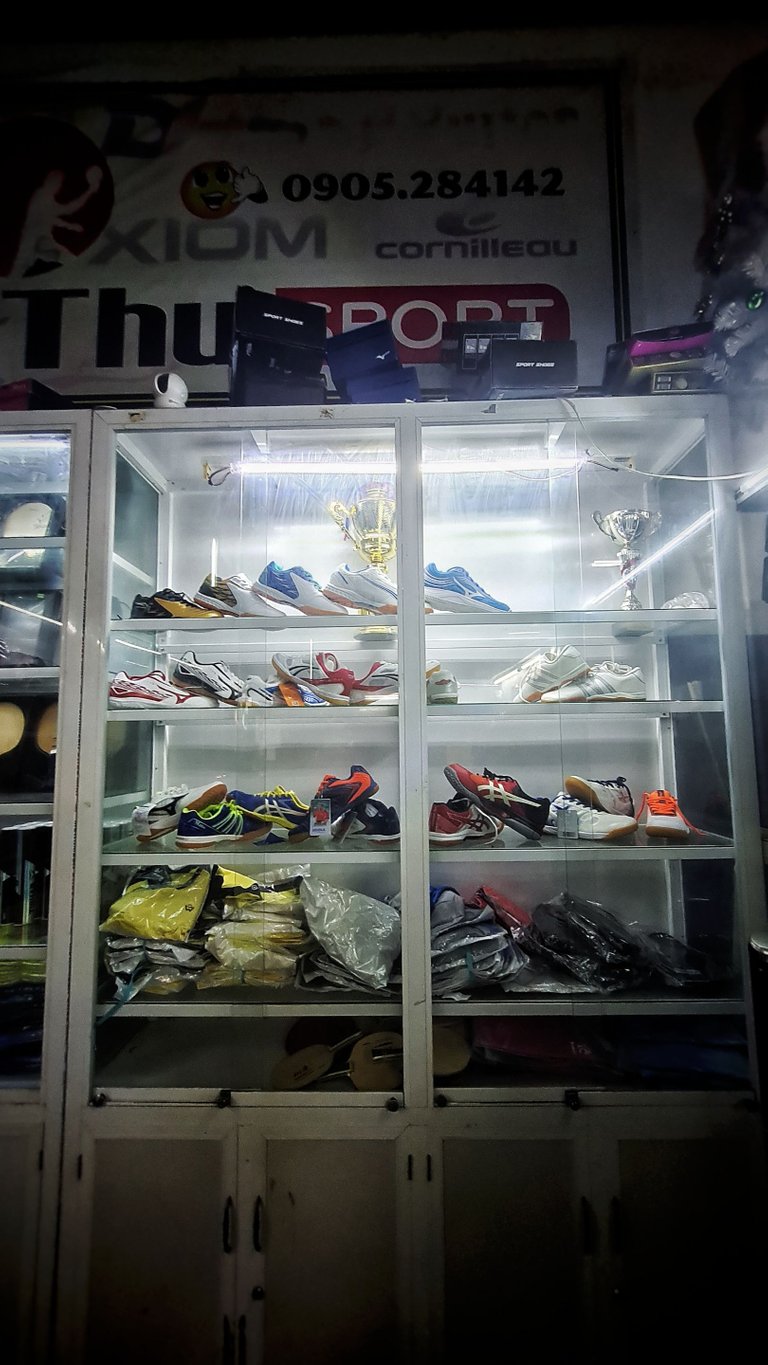 And this.. This is how they re-paddle the paddles... so cool. I may buy a paddle just to see the process they used to make it game ready... reminds me of a horse shoe device.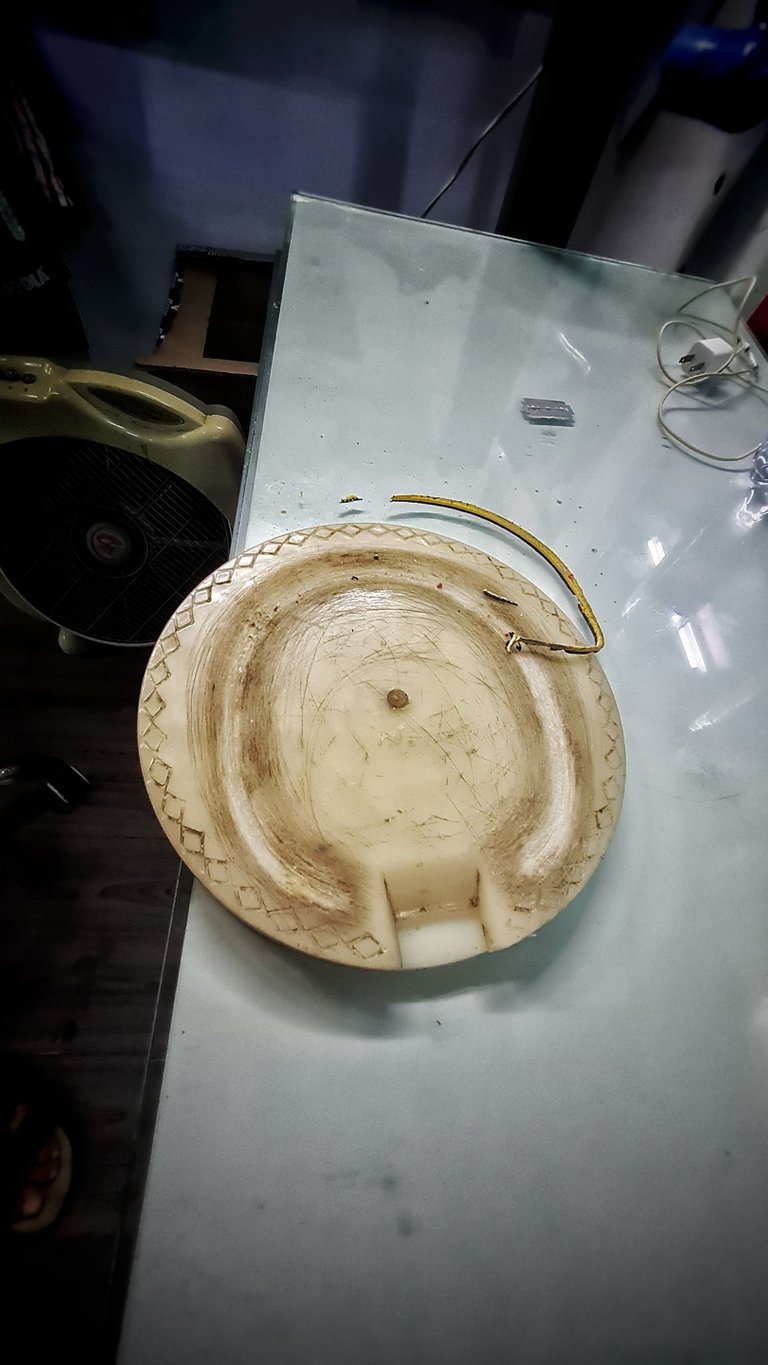 Anyways, Table tennis, or ping-pong as it's also known, is a game that anyone can play. The official rules are simple, and the equipment needed is inexpensive. It can be played indoors or outdoors, and has been popular for over a century. Table tennis is usually played on a table, but it can be played on any flat surface which features two opposing walls. This is where the table tennis name comes from. The net that separates the two players is called the table, and once a player has hit the ball, it bounces off the table. Table tennis is played with small rubber balls, which are called ping-pong balls.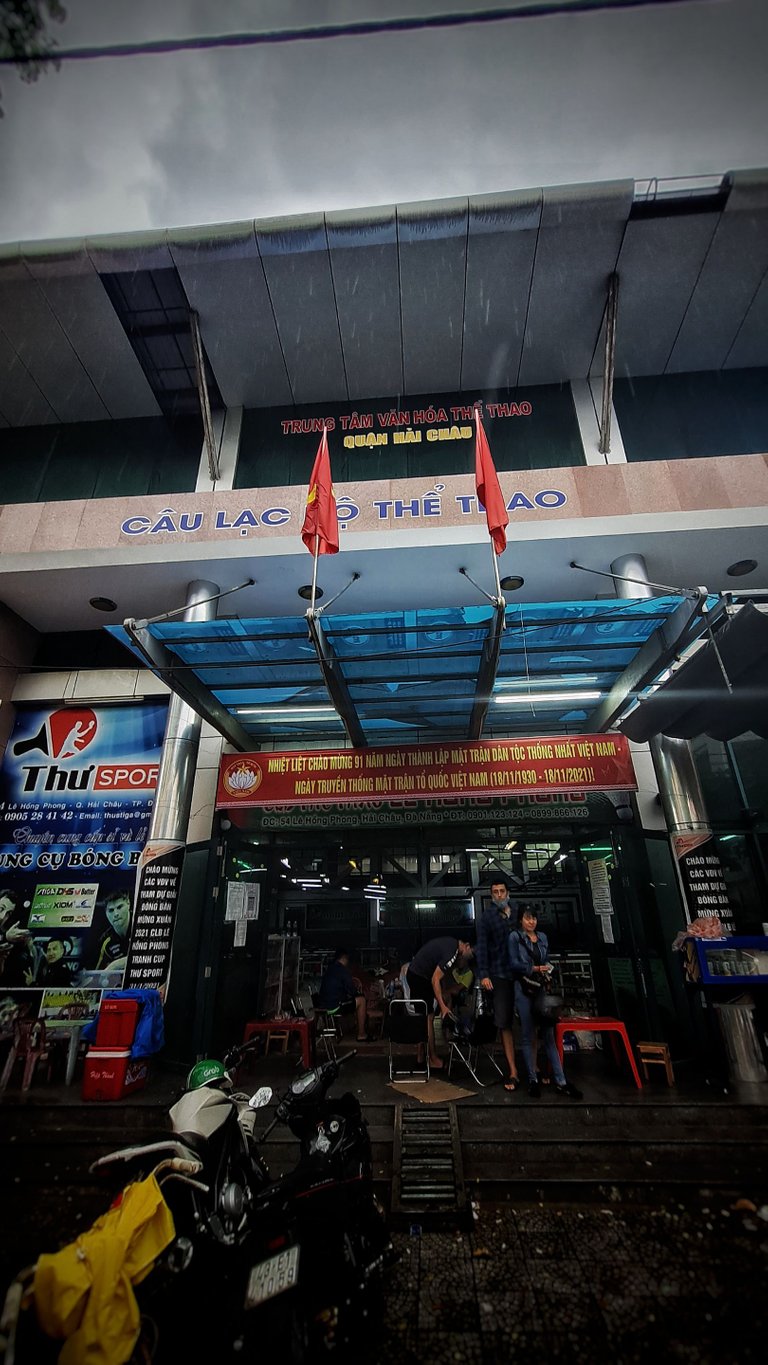 Table tennis is a great sport, and we all should give it a try, regardless of age or experience. You can improve your enjoyment of your game in lots of ways, in terms of getting good equipment, shadow playing, enjoying the social scene in your club and learning to play well in lots of different conditions. I hope that you take this advice to heart if you're keen to be an absolute ace at the game.
See you on the table soon. :D HAHAHA.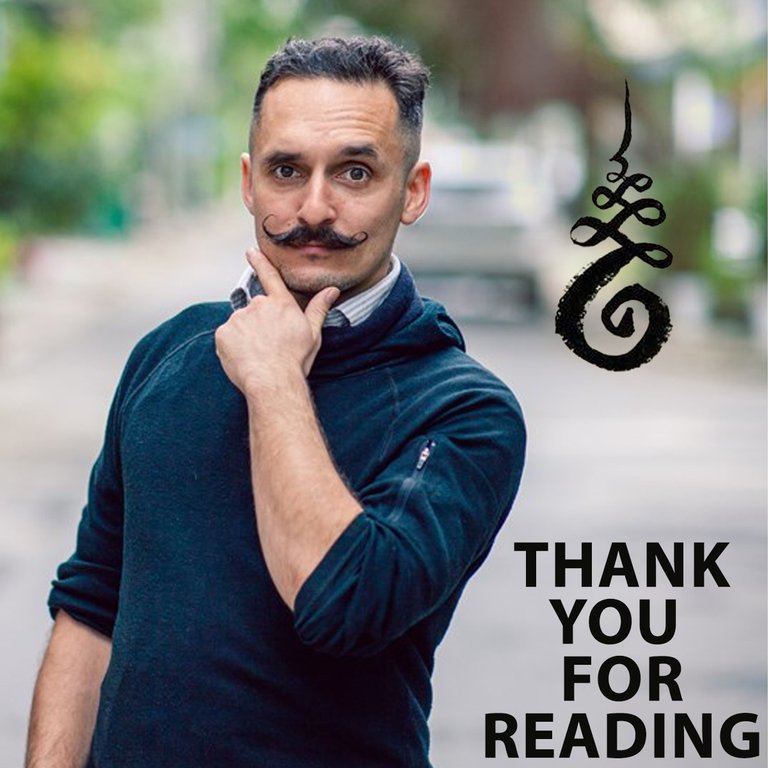 ---
Services I Use and Recommend:
---
Help Support Ongoing Content
| | |
| --- | --- |
| Bitcoin (BTC) | 18zopjg9Y2VA1ouCqCZapN3UzdpK3UnMdm |
| Ethereum (ETH) | 0x34F6e26d9730b934Af026A7de727fb8fC08204Dd |
| Binance Smart Chain (BSC) | 0x34F6e26d9730b934Af026A7de727fb8fC08204Dd |

Thanks for reading my post, you inspire me to keep posting!
Thank you for your support!
---
View this post on TravelFeed for the best experience.
---
---