Otis Ridge Ski Area (MA, USA)
Read this post on TravelFeed.io for the best experience
---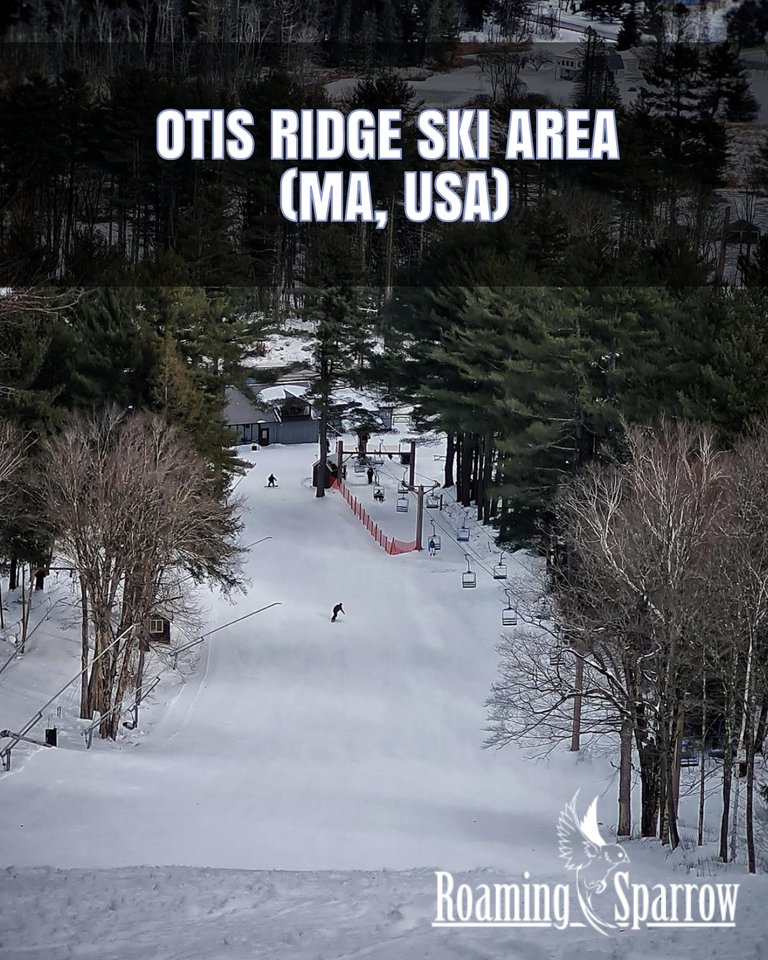 ---
Otis Ridge Ski Area (MA, USA)
---
Hello Winter Friends.
The other day, I ventured to the Otis Ridge sky area with my sister and her 3 kids. We send the day swooping down the hills. They used skis and I used a snow board. The day after, I got sick and was in pain, but it was an overall good experience.
Today, A few days after this, I will share with you the adventure to this ridge.
Otis Ridge Ski Area is a relatively small ski hill with a very quaint atmosphere. Located in the hills of Massachusetts, Otis Ridge has a lot of character and charm, but is not a difficult ski hill by any means. If you want to get away from the hustle and bustle of big runs and crowds, this is the place to go.
Sometimes it's nice to ski on small hills. In the larger hills, there are big crowds and long lines at the chair lift. This time I hit the small hill to find some empty runs. I started to think about when I started snowboarding, and why I like small hills. I found it's because I can get more runs in on a small hill.
No matter what the size of the hills, going skiing with your family or friends always turns out to be a fun and memorable experience. This is because you get to spend some quality time with the people you love. Although you might get bored with the routine of going to the same trails and slopes, you can still enjoy the sport of skiing by going to small hills.
This is what Otis provides, a place to spend time with people without a large commitment of money or time. Also, the hills, (Even the back diamond runs) are easy, and you can go from the top to the bottom in about 10 min.
Put on your skies or strap on your snowboard and let's venture around Otis Ridge.
---
Location : Otis Ridge, 159 Monterey Rd, Otis, MA 01253
Google Map Link : https://goo.gl/maps/J5jrQLJYD24PNZ2w9
---
When you arrive, you walk over a little bridge, and you are at the hill. The main lodge is a small gray house, Behind it the hill was bustling with people zipping past.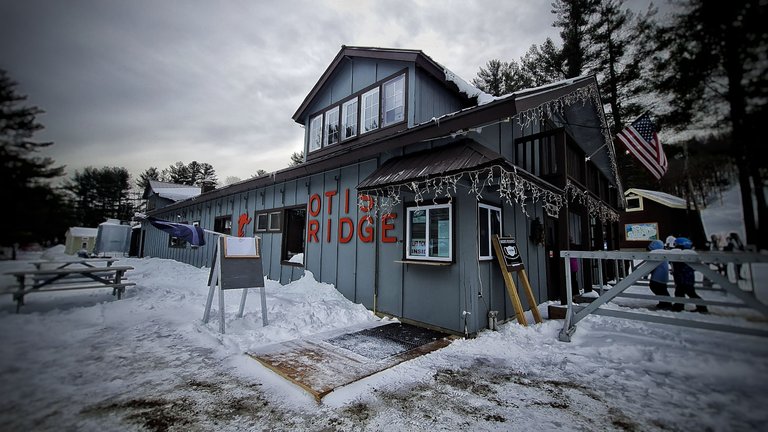 Across from the lodge is the Ski rental / shop building.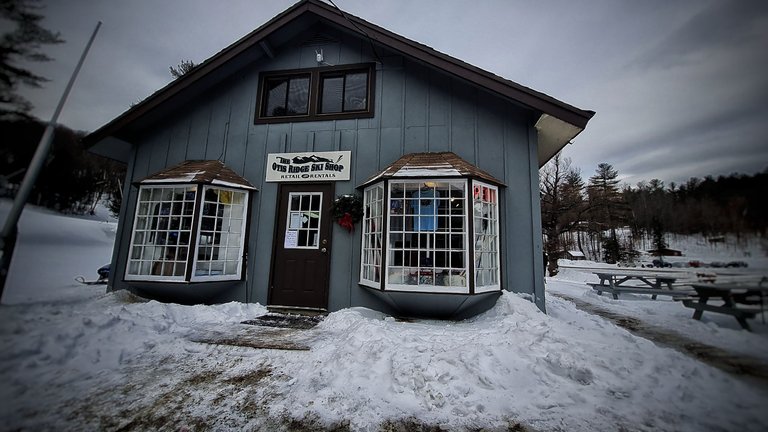 The room felt a bit tight and small, but also comfy. There was a big fire (that was off) and I could imagine that when it was on, the place must have been very warm and nice to chill in after a day on the hill.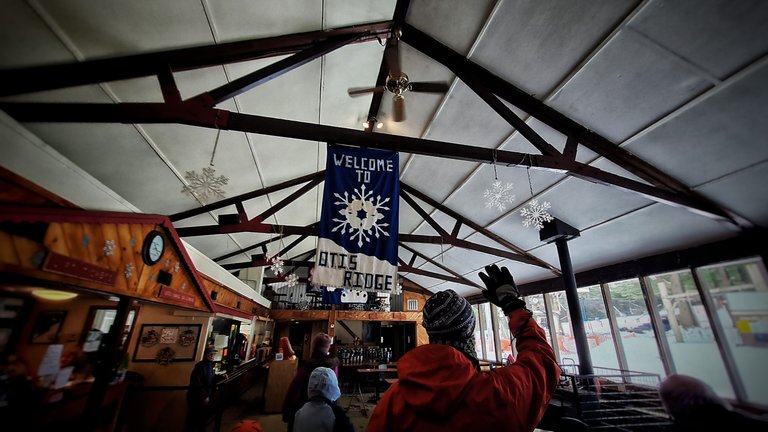 Tables were sorta haphazardly arranged around the room and added to the cluttered feeling.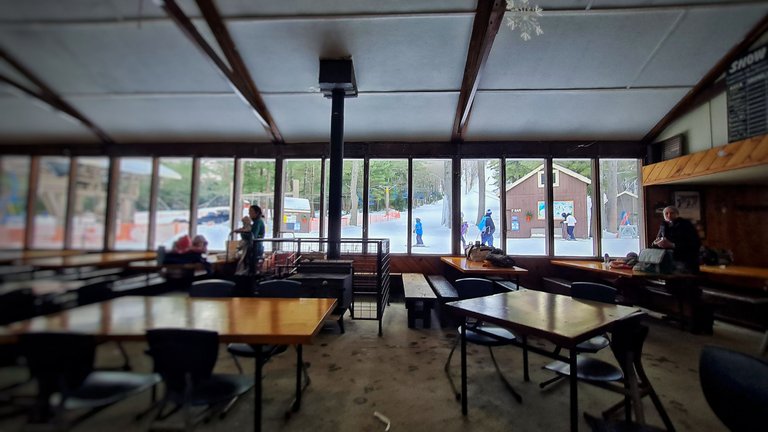 The counter to pay for lift tickets was there as well. For all day of using the lifts, it was $25 bucks. That is a steal of a deal for this sport.
I was number 45. I think perhaps I was number 45 for the day? Or this was the code they put on tickets to know if people were printing their own... but I was number 45 for the day.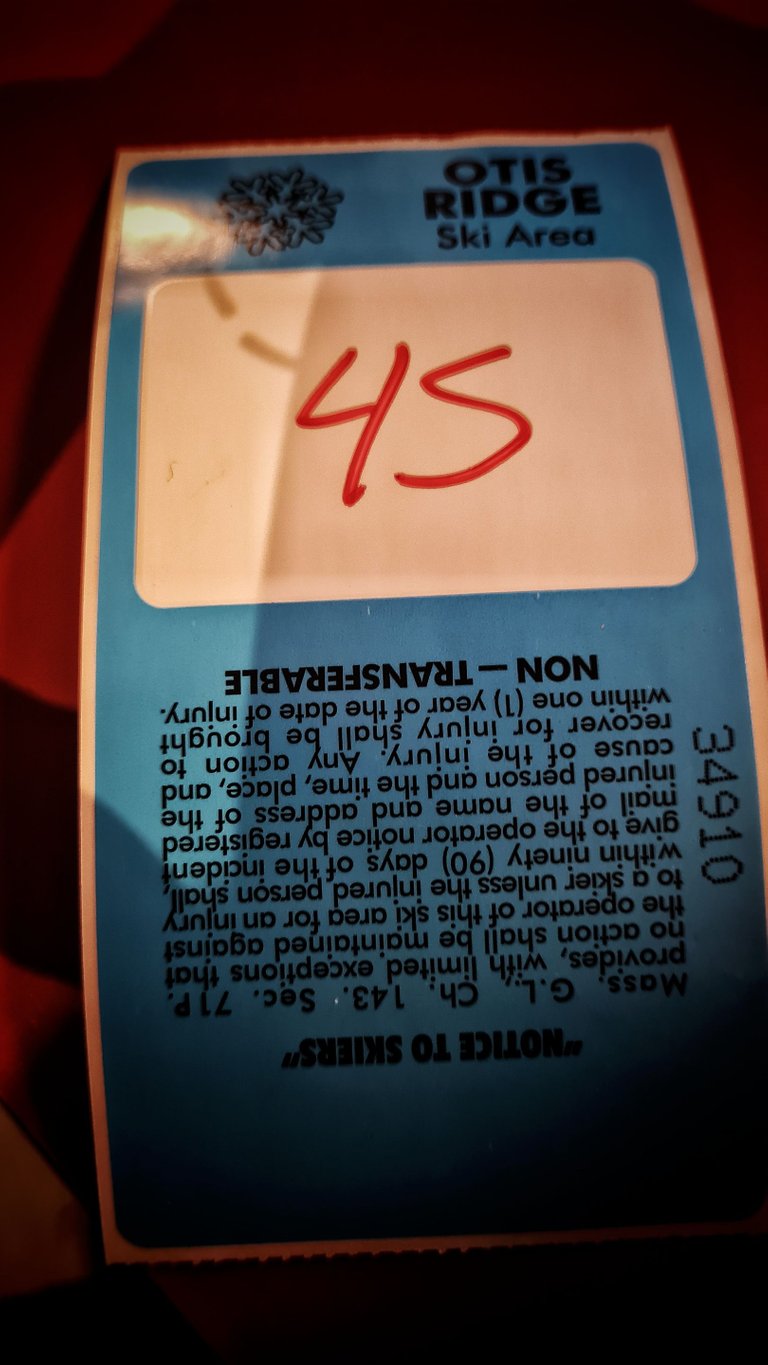 Next, I headed over to rent a board. There was no line. I walked in, filled out a little form and rented boots and a board for another $25 for the day.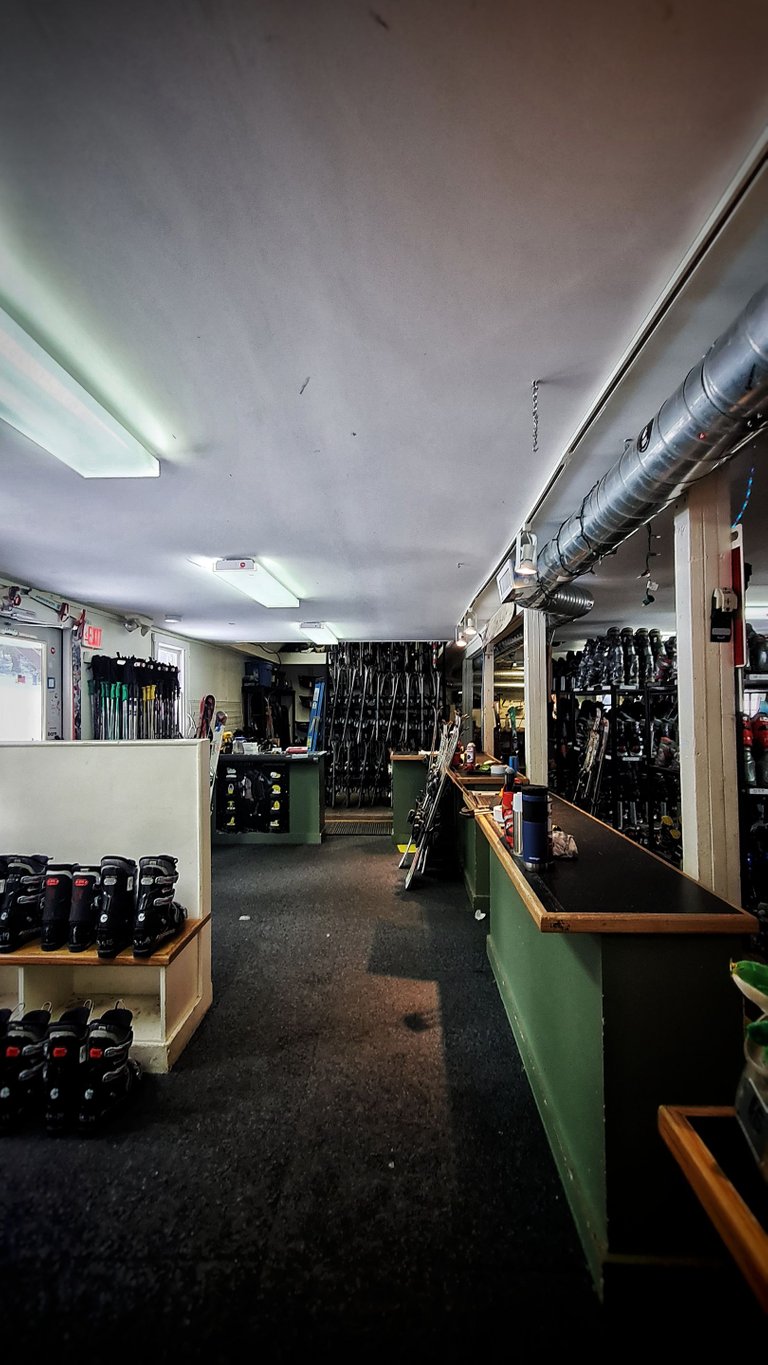 Having not put on boots in a long time, it took some effort... but I got my 2 layered socks into the boots after swaping them up for a larger size.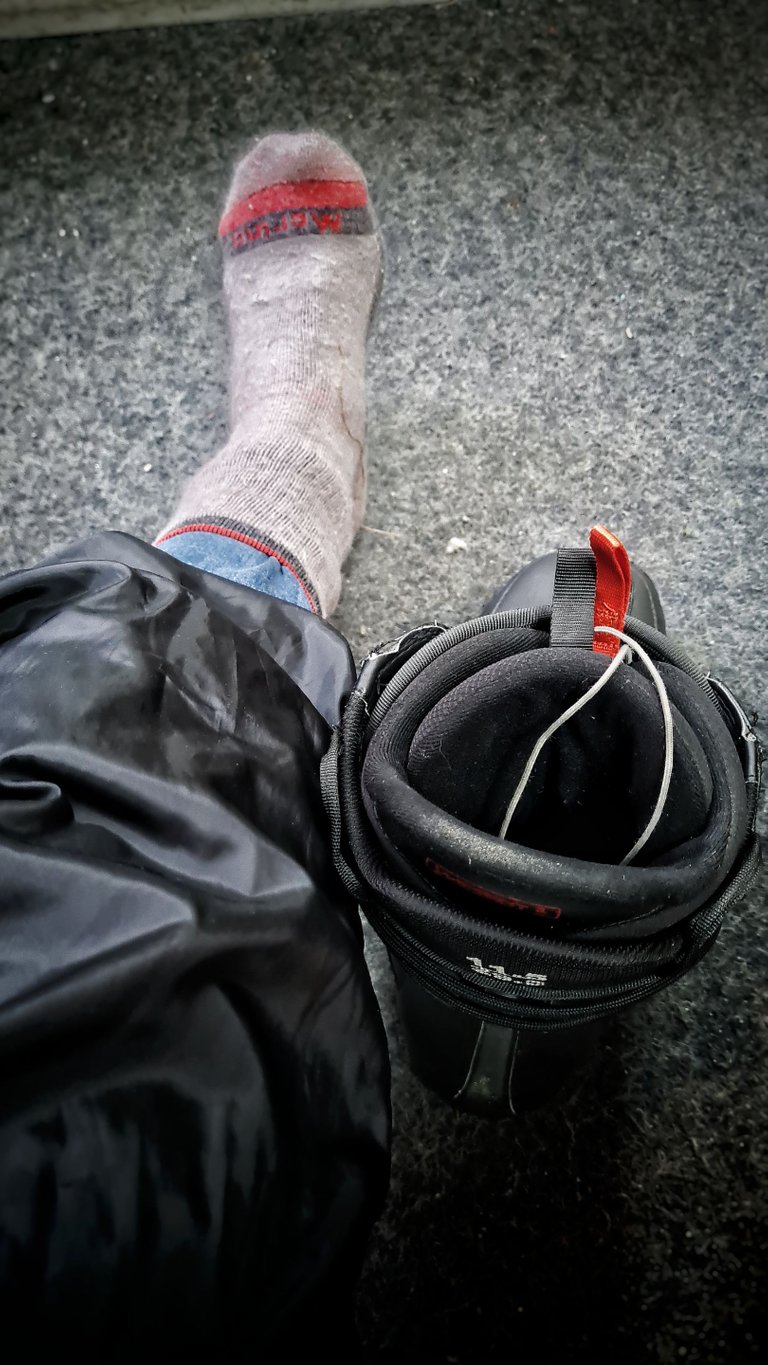 The board was not a new board by any means, and it makes sense why it was $25. It also had a sticker on it from a larger hill, so I think this place buys used boards from other hills second hand. Still, the board worked well for me for the day.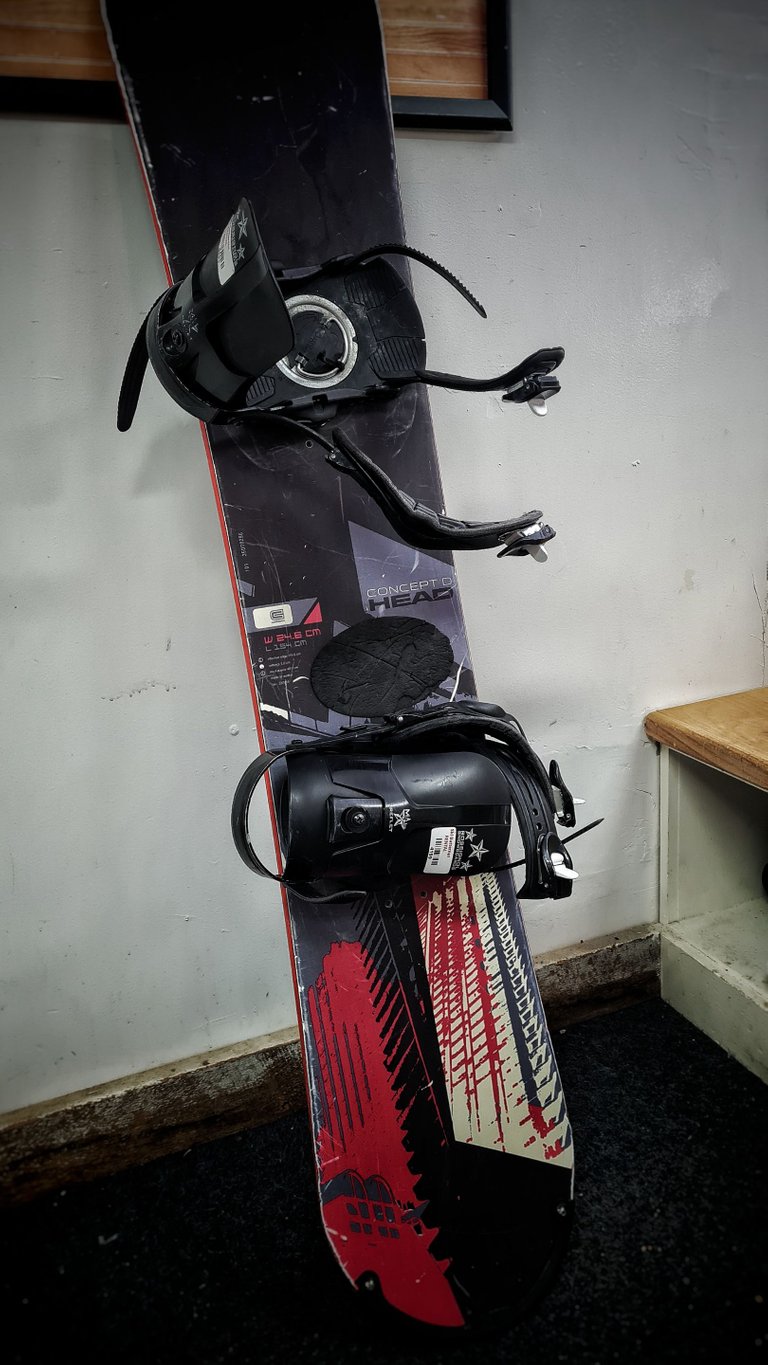 With boots and boards on, and tickets strapped on, it was time to hit up the bunny hill to dust off my boarding skills.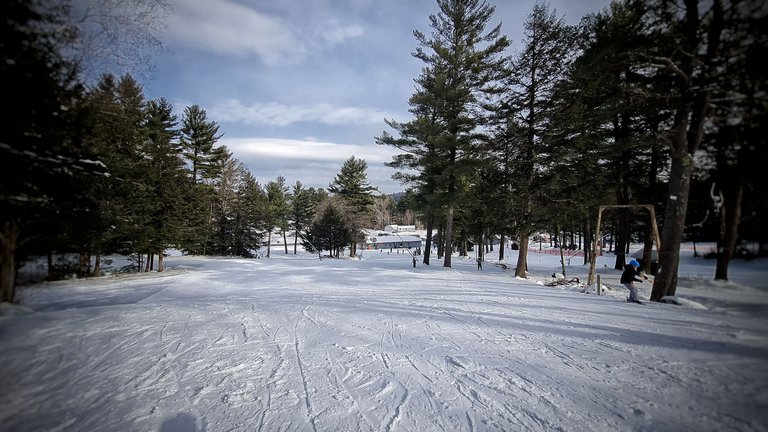 After 3 runs on the bunny hill and a few falls on to my butt, I headed up the 1 chair lift to the top of the hill. The ride up was about 3 minutes No lines, just zip over, and you are on the 2 seater lift going up.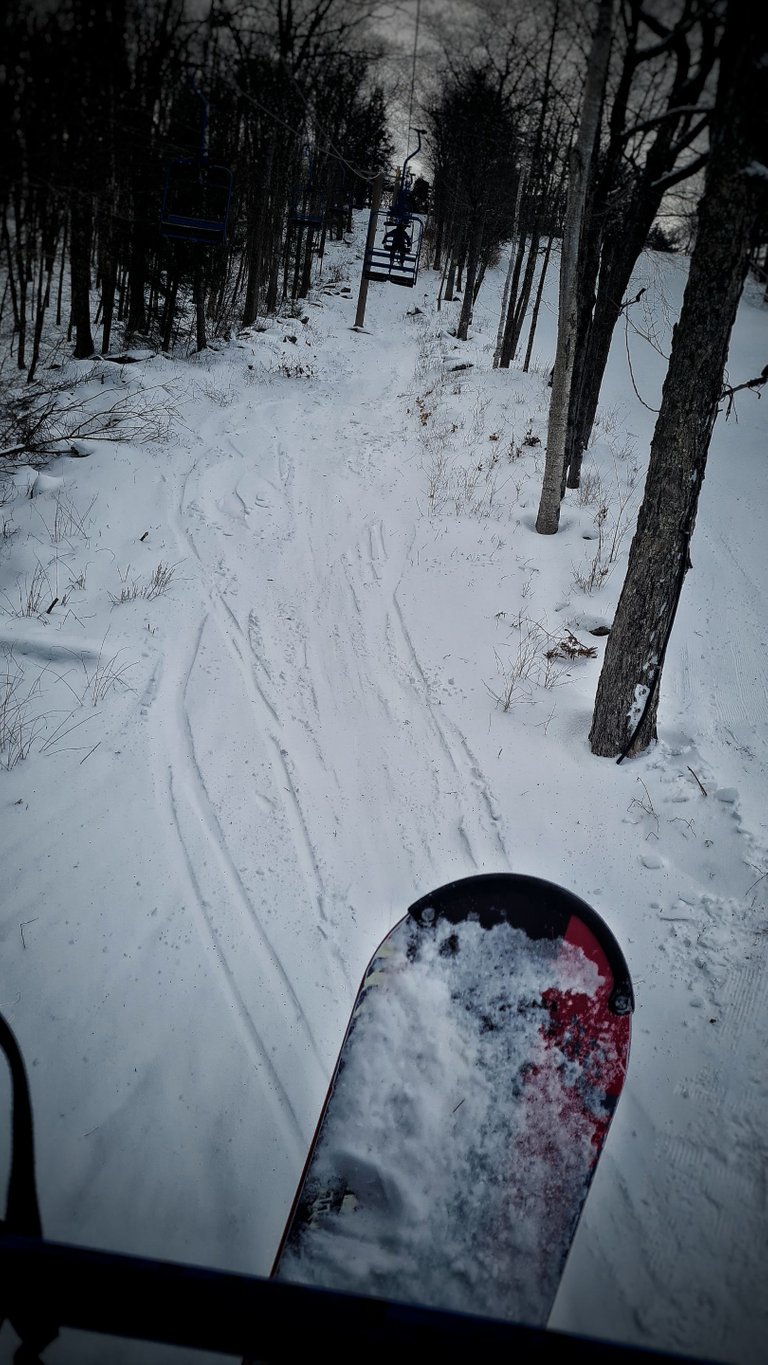 Here is a view of the chairlift on top of the hill.
I find these lifts wild... we put a lot of trust in them, the strange seats that just go round and round, day in and day out.. .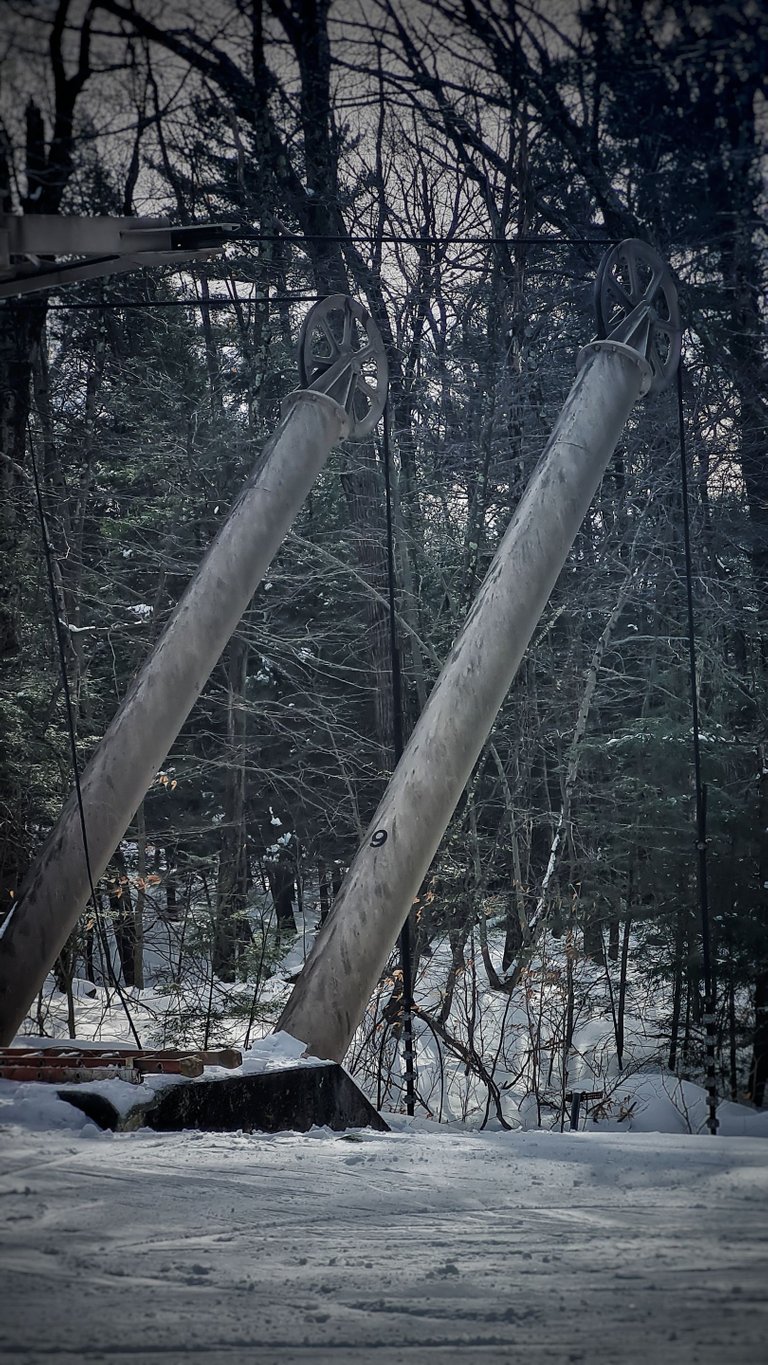 ON top was also this old little cabin with one door kicked open. It looked like the first aid boot, or where they kept their first aid sleds.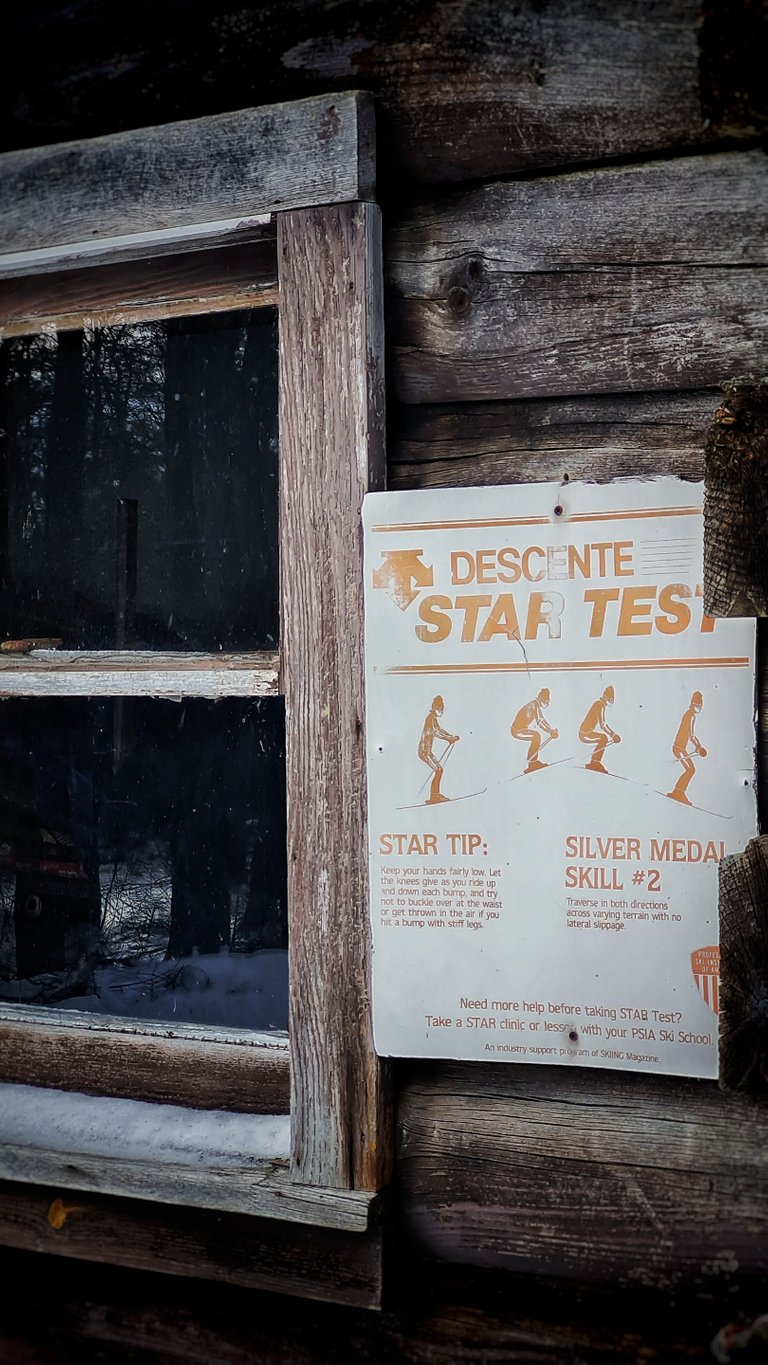 We had not gotten too much snow, however the hill conditions were not too bad. There was not that much ice and a few patches of fluff here and there.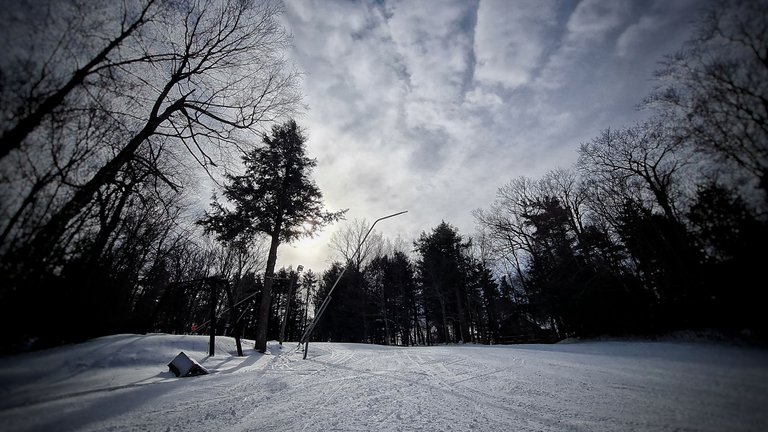 This is a view down the black diamond run. On other hills, this may be a bunny slope, but here... It was a big bad run to fear. Hahaha...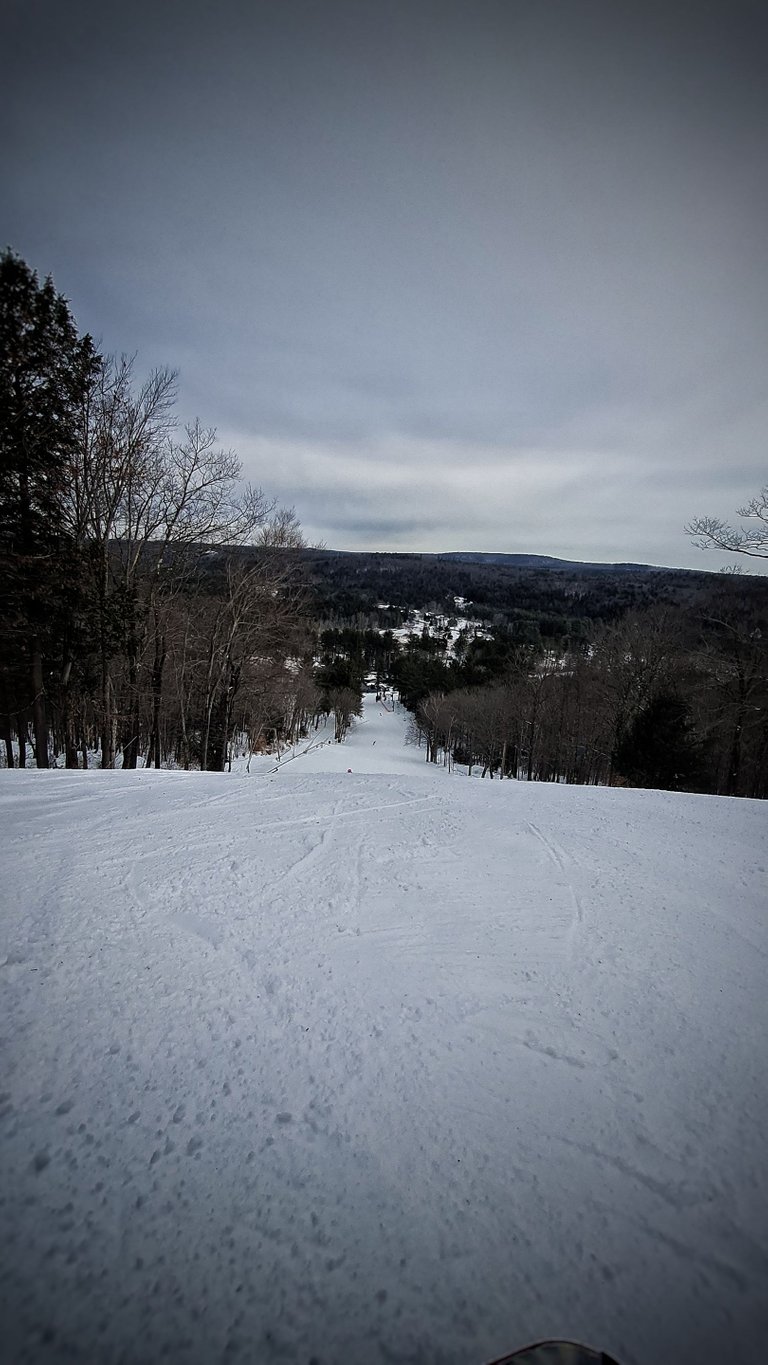 A little closer to the lip, and the drop-off could be scary for younger kids. But it was an easy ride down if you have a little skill.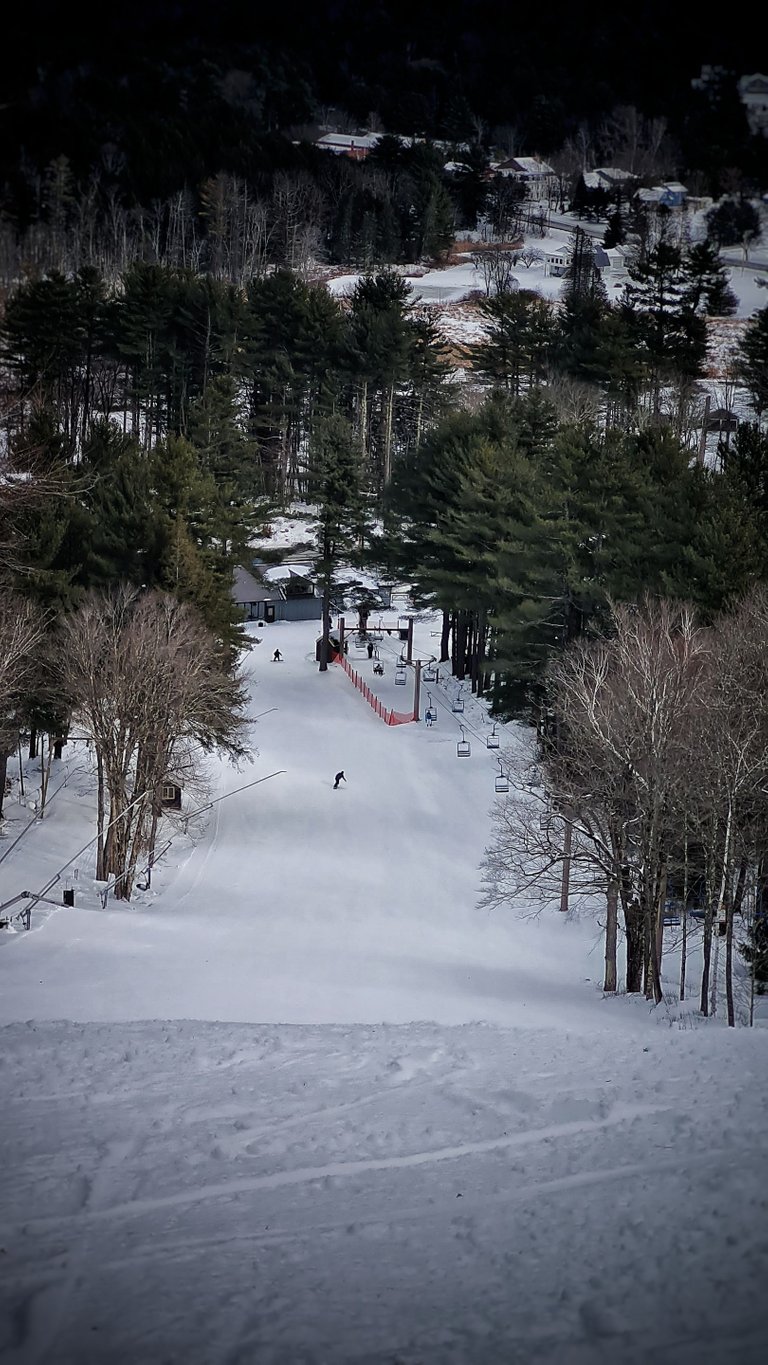 Looking up the Black Diamond run.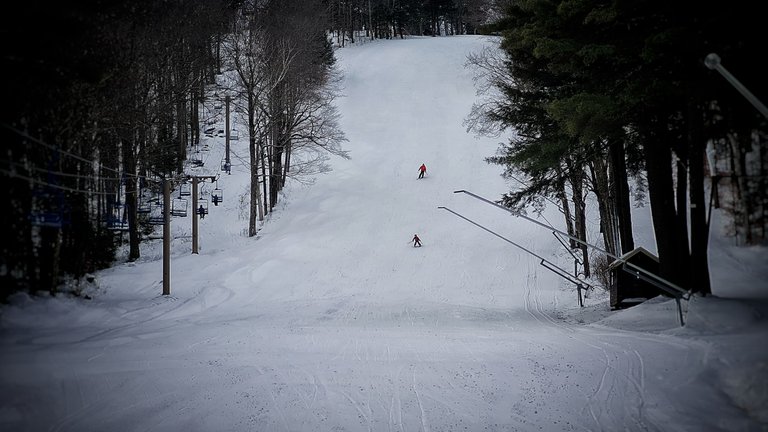 The Dutchman was one of the fun runs to do as you had to do a few turns around trees and had a nice incline.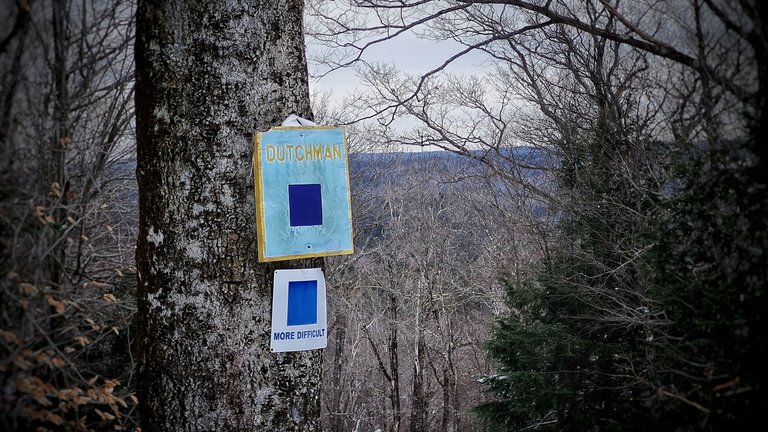 Here is the map of the hill and the different runs. Only one of the chair lifts was running at the time I went.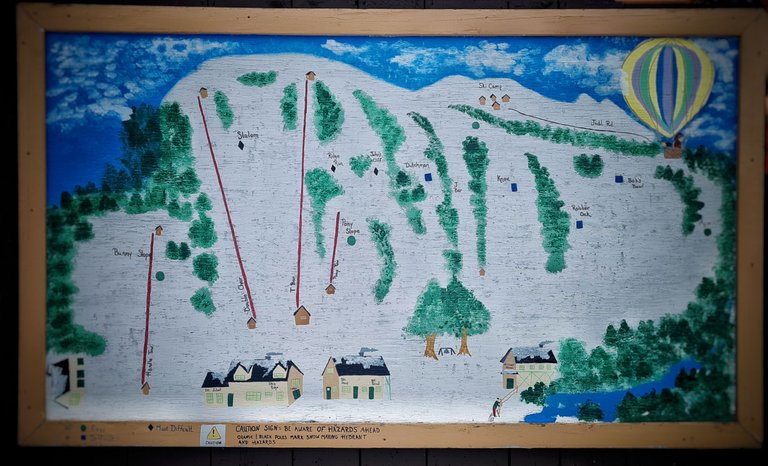 It was a nice day. Even though I did not have "correct" winter clothing, the adventure up and down the hill was fun and I enjoyed it all.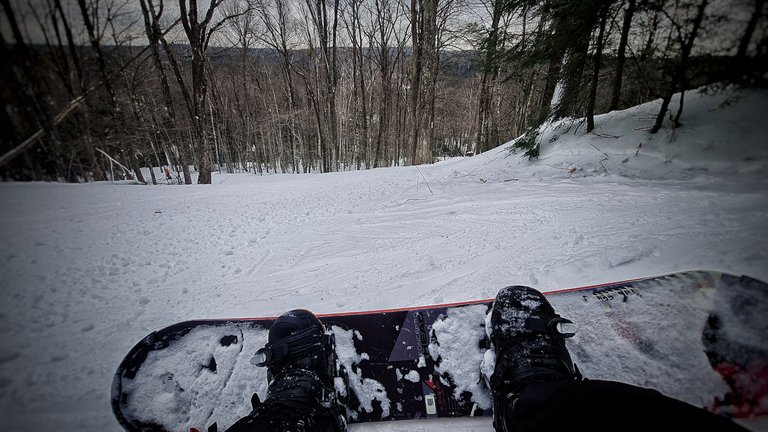 The lifts were quick to go up and down, so you could get in many runs in one day. Also, as you can see from the kids in front of me, it was easy to ride up these.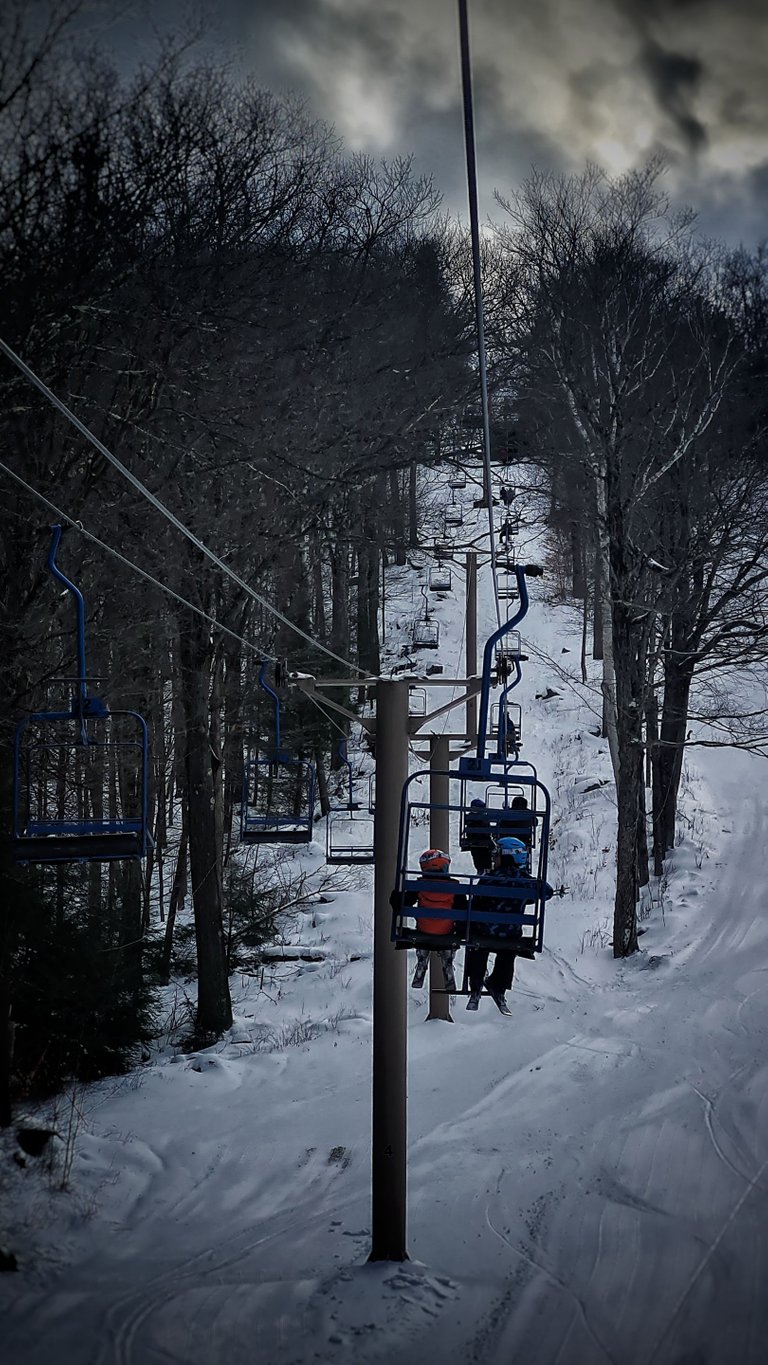 I went here a long time ago as a kid as well. This was a lift that worked back in the day... but now… it seems quiet and not working.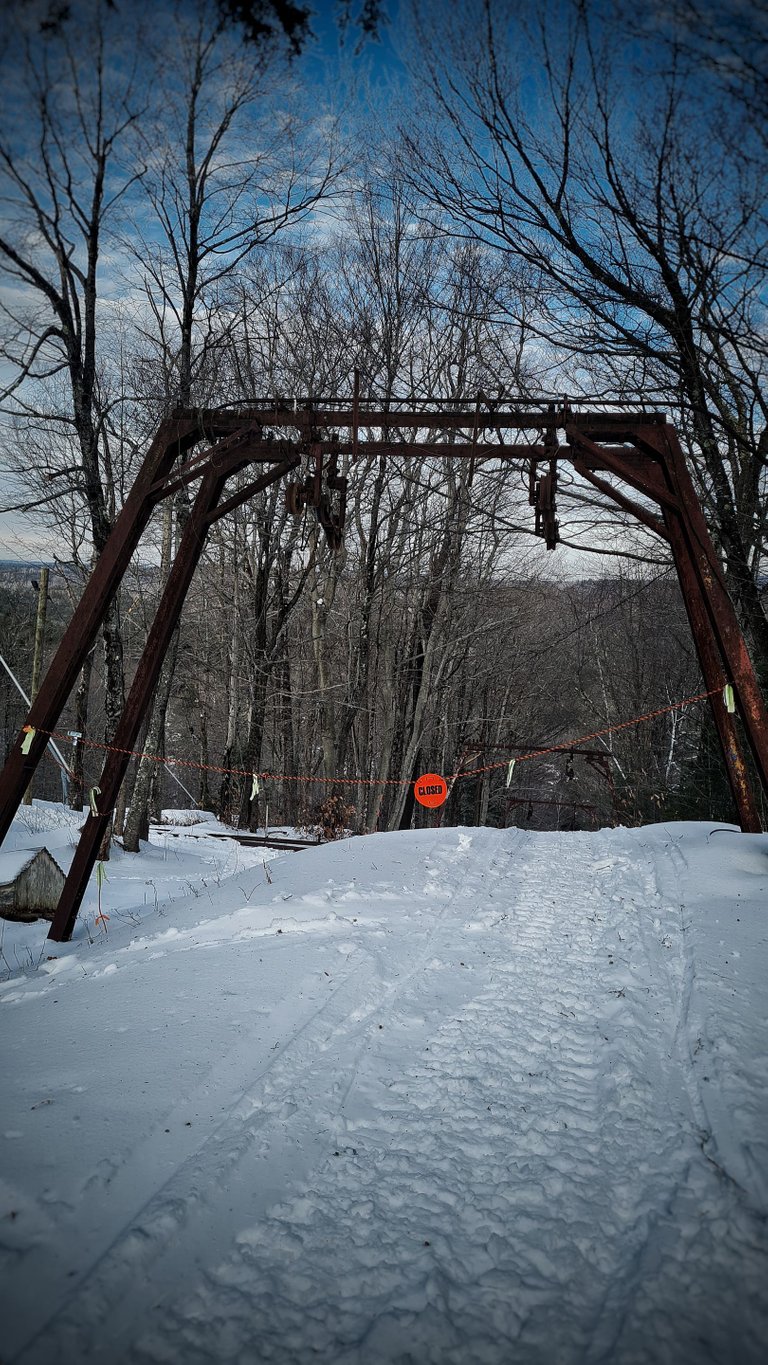 Whether you're a regular skier or new to the slopes, Otis Ridge is the ski area for you. Just take the drive up, and you'll soon see why people love skiing so much. Skiers and snowboarders of all ages and abilities are welcome to join! There's no excuse not to go snow skiing soon – head down to Otis Ridge for an unforgettable time that is affordable.
Happy snow skiing!
Hope you enjoyed this article and see you again soon!
---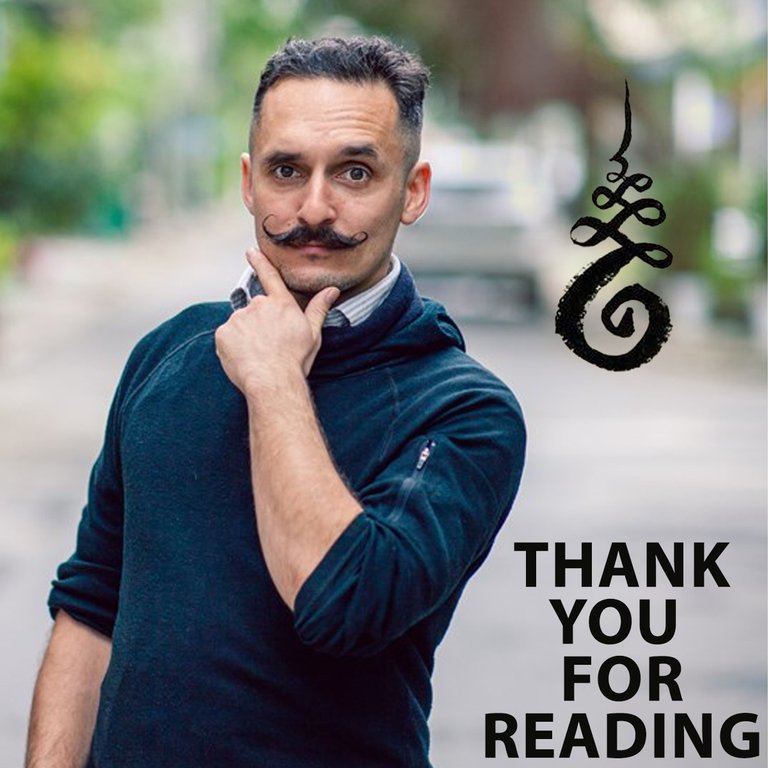 ---
Services I Use and Recommend:
---
Help Support Ongoing Content
| | |
| --- | --- |
| Bitcoin (BTC) | 18zopjg9Y2VA1ouCqCZapN3UzdpK3UnMdm |
| Ethereum (ETH) | 0x34F6e26d9730b934Af026A7de727fb8fC08204Dd |
| Binance Smart Chain (BSC) | 0x34F6e26d9730b934Af026A7de727fb8fC08204Dd |

Thanks for reading my post, you inspire me to keep posting!
Thank you for your support!
---
View this post on TravelFeed for the best experience.
---
---