SURFING: Well NOW it's happened! WSL (World Surf League) Finals causes World Championship Controversy!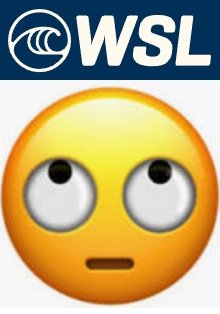 Hello everyone on HIVE and especially the Sports Talk Social Community! My name is Jasper and I'm writing to you from Cape Town, South Africa! One of my topics that I tend to post about a lot on HIVE is one of my favourite sports, surfing!
On Wednesday I wrote a post about how the World Surf League changed the format for how the men and women World Surfing Champions were determined last year, and how I disagree intensely with the change. You can read the post here: https://ecency.com/hive-101690/@jasperdick/surfing-last-year-the-world
In short, before last year the World Champion was based on the best average across about 10 events in a variety of conditions, wave types and locations around the world. This seemed really fair to me as the World Champion had to prove themselves as the most consistent across an entire year of surfing.
Last year they changed it, now the top 5 from those ten events would earn the right to surf against each other for the World Championship in a single contest, always to happen at a single day at the same location in California (where some surfers have a lot of experience and others possibly none at all). To me, this meant that one surfer having a very good day (or is simply better suited to that particular location) could steal the world title from another surfer who had been surfing much better on average throughout the rest of the year, but then had a bad day in terms of form or even luck (no two waves are the same in terms of scoring potential).
Your seed from the first 10 events did count for something, because number 5 would have to surf against number 4, then the winner of that would face number 3, then the winner of that would face number 2, and finally the winner of that would face off in a best-of-three-heats against the number 1 seed, where the winner would become the World Champion.
I remember watching last year and being happy that the number 1 seeds didn't have their World Titles snatched away from them, and Carissa Moore and Gabriel Medina still became the World Champions for 2021, just as if things had been done the old-fashioned way, based on the best average of ten competitions.
Well now, we have just had the 2022 version of that final top-5 competition to determine this years WSL Surfing World Champions.
So, what happened?


Source: https://www.worldsurfleague.com/events/2022/ct/10/rip-curl-wsl-finals/results
In the men's contest, Brazilian number 4 seed managed to defeat the number 5 seed, then the number 3 seed, and then the number 2 seed to earn his way to challenge the number 1 seed, fellow Brazilian Felipe Toledo in a best-of-three heats match-up for the world title. Felipe managed to win two close heats in a row and become World Champion, just as if things had been based on the average throughout the year! Good!
But the women's results were a completely different story!


Source: https://www.worldsurfleague.com/events/2022/ct/10/rip-curl-wsl-finals/results
In the women's contest, Australian number 5 seed Stephanie Gilmore had an undeniably amazing day of surfing and fitness to win heats against the number 4, the number 3, the number 2 and the two title heats in a row against the number 1 seed, Hawaiian Carissa Moore, to snatch the World Title in dramatic fashion!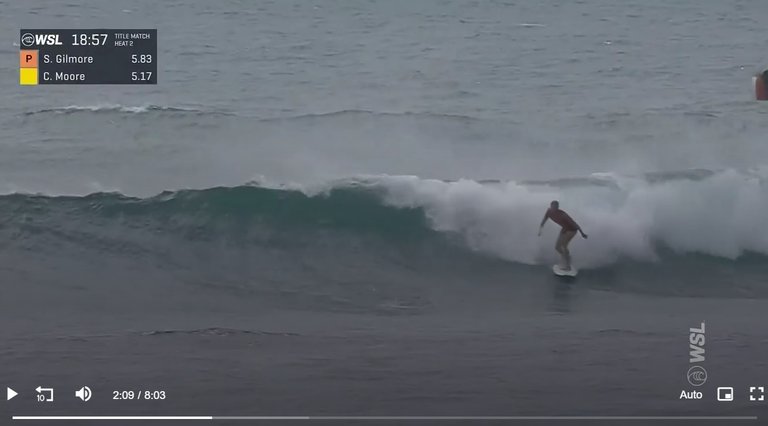 Source: https://www.worldsurfleague.com/posts/506638/rip-curl-wsl-finals-womens-title-match-heat-2-full-heat-replay?jointEventId=10&jointEventName=Rip+Curl+WSL+Finals&jointEventPage=results
By the way – this is what the waves looked like to decide the World Champions on the day – small to medium size, and honestly quite choppy and messed up at the end in the heats that really mattered.
So, what are People Saying Now?
Well, it's tricky…
Some people are arguing the following:
•It's not like Stephanie Gilmore isn't a World Champion calibre surfer. In fact, before this year, she had won 7 World Titles the old-fashioned way, which was level with Australian legend (from the previous generation) Layne Beachley as the most World Titles by a woman ever.
•It certainly does make for an amazing story that Stephanie Gilmore defied the odds to win all 5 heats in a single day to win an 8th World Title and become the greatest female surfer of all time…
And some people are making the same argument as me: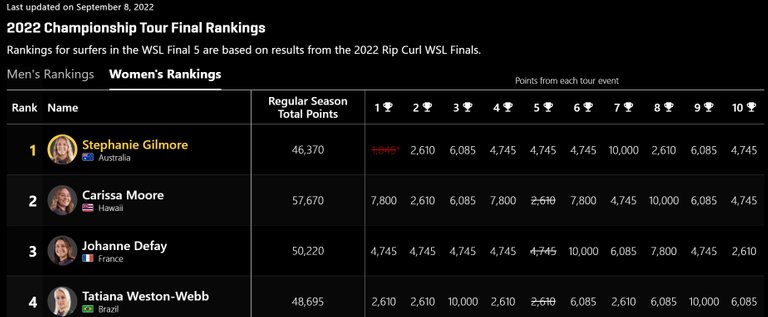 Source: https://www.worldsurfleague.com/athletes/tour/wct?year=2022
As you can see, Carissa Moore amassed much better results than Stephanie Gilmore did throughout the year in a variety of conditions including the beautiful point break of Jeffreys Bay, South Africa, and the terrifying shallow barrelling reefs of Pipeline, Hawaii and Teahupo'o, Tahiti. It seems ridiculous that all this was overturned in two heats at rather mediocre conditions at Trestles, California.
And so, this is a bit of a serious problem, where many people are calling into question Stephanie Gilmore's all-important World Title… which happens to be the one that puts her into the lead as the woman surfer in history with the most World Titles ever, and therefore the female GOAT (greatest of all time).
It also means that Carissa Moore lost out on her 6th World Title, which would have made it a lot more achievable for her to catch up to Stephanie Gilmore in the GOAT debate, with only one more future World Title needed to draw level with Stephanie Gilmore and Layne Beachley.
To confirm that it's not just me who feels this way, here are some comments I have seen on the WSL Instagram page: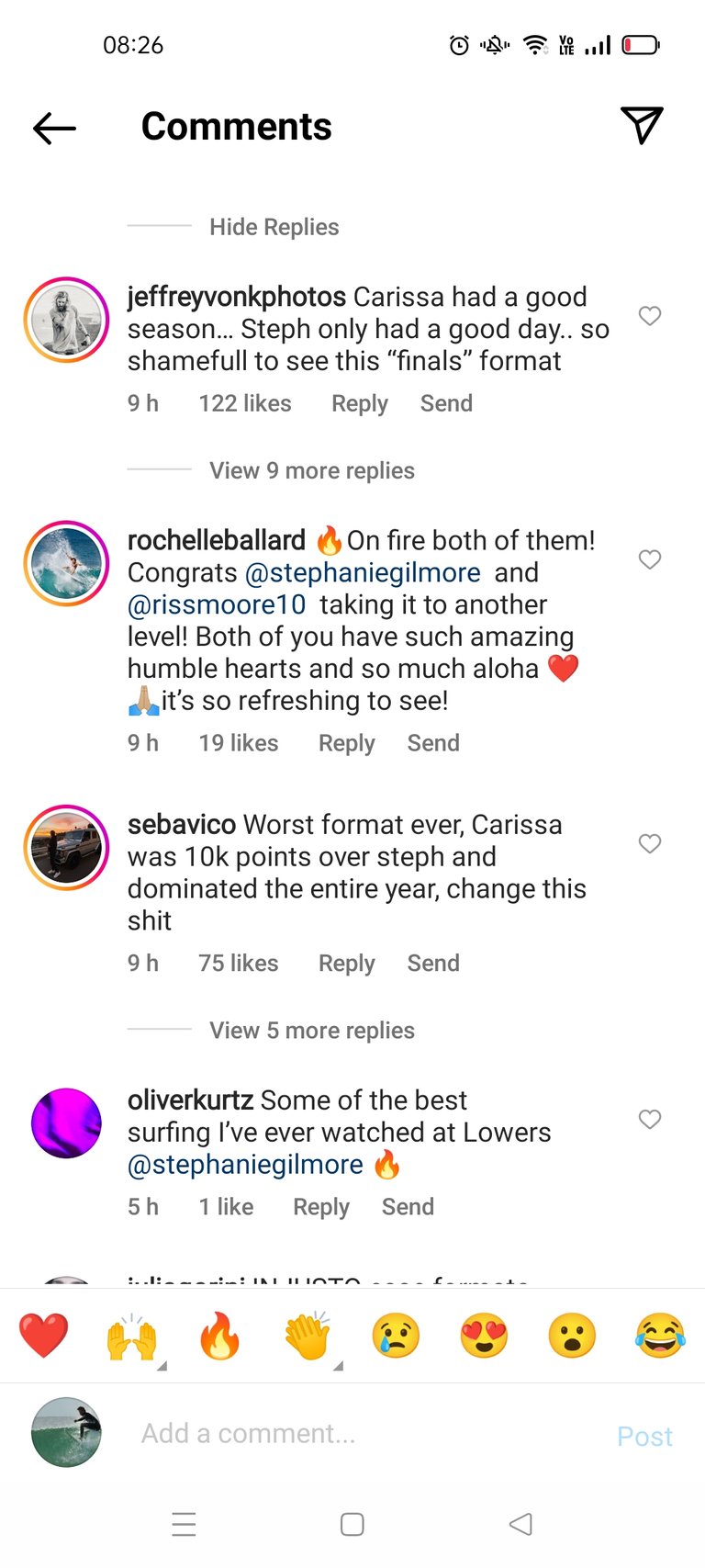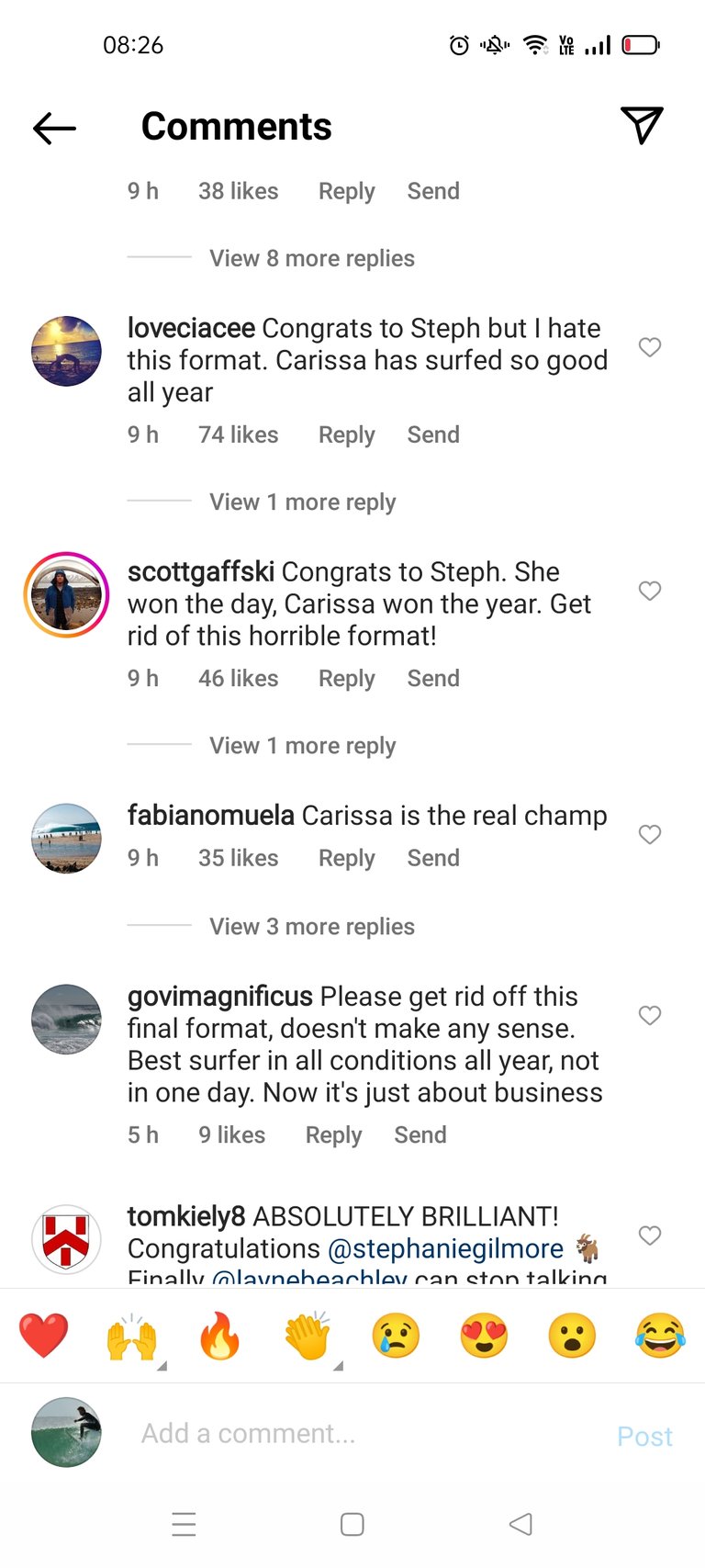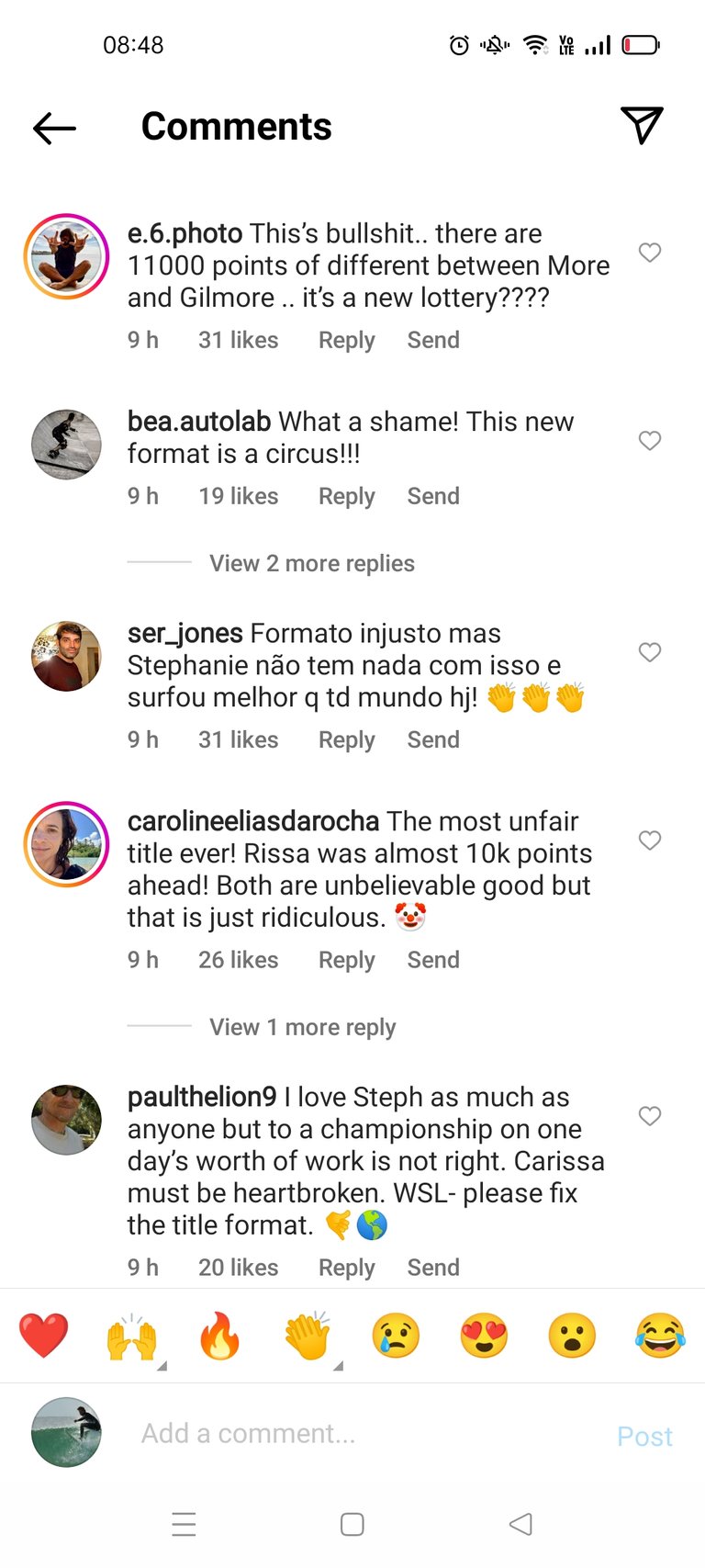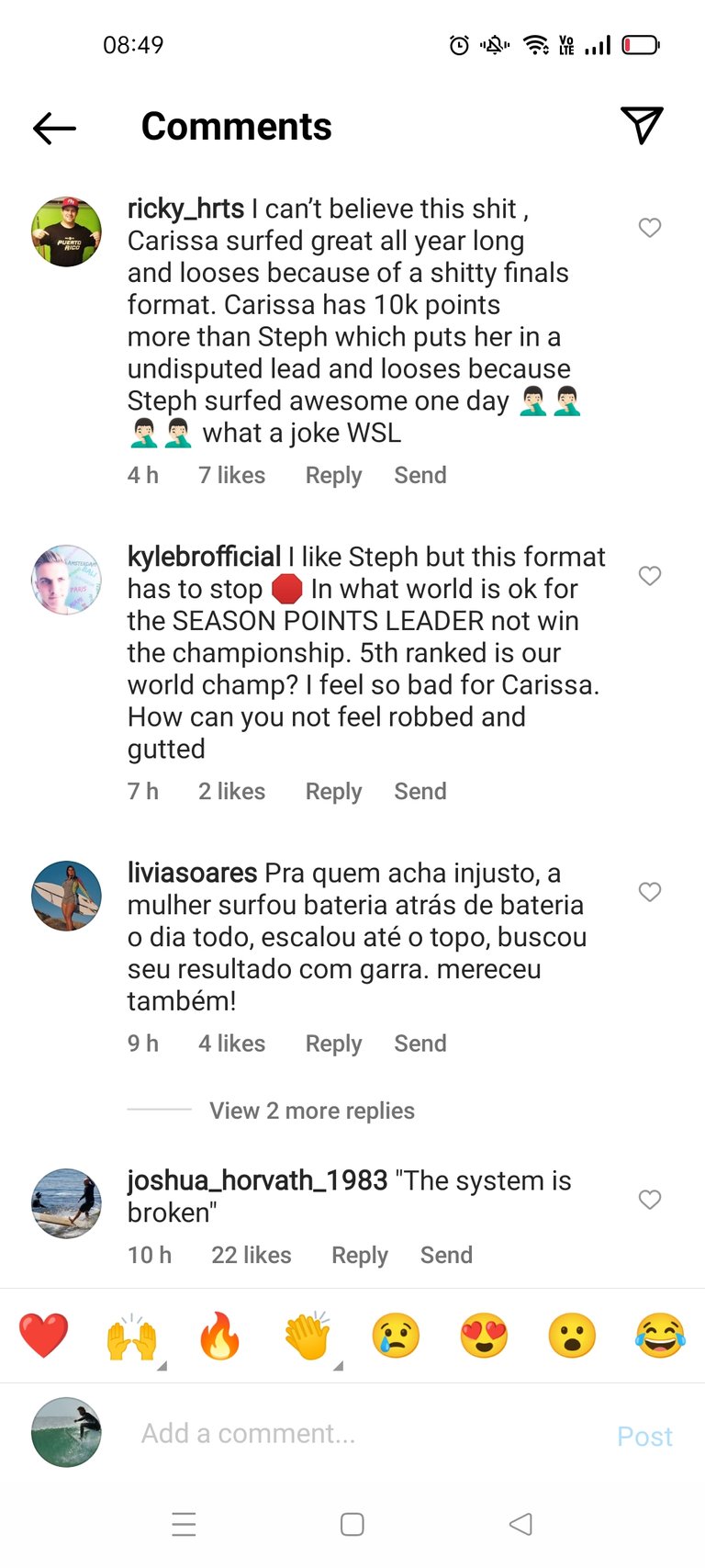 And what did Stephanie Gilmore herself have to say about it? (Quote taken from source: https://www.news.com.au/sport/more-sports/surfing-steph-gilmore-secured-a-record-eighth-world-title-in-california-in-stunning-style/news-story/ed10867162da755825757eac101ad9f2)
"I disliked this format to be honest. The world champ should be crowned in all the different waves over the entire period of the year," Gilmore said.
"And now I love it."
"I have a chance, let's just prove this whole system is wrong – if you can come from the bottom, come from fifth and win a world title, that's freaking cool, but Carissia is the world champ to me this year, she's had the best season ever."
… So, what do you think dear reader?
THE END
---
---