I'm Baaaack! Actifit: August 29 2022

I lost a family member last week. Emotions are still raw. But life must carry on. I believe those we lose do not go away. I have always felt that they remain with us in some essential way. They are to be found in moments large and small. In aromas on the breeze, in memories unleashed by music and dreams. We have the gift of memories to keep them with us, as well as photos and that odd sense that they are always just a phone call or a text away.
Thank you to my dear Hive friends who knew (or had a sense) of what I was going through — @agmoore, @itsostylish, @yaziris, @gracielaacevedo, @wesphilbin and @joanstewart — your kind words were so meaningful to me!
But ah, this is an Actifit post. So I will share pictures from my walk with hubby this evening.
It was a perfect summer night for a trail walk. A comfortable temperature and no humidity. Just lovely. And for that reason there were many people out on the trail.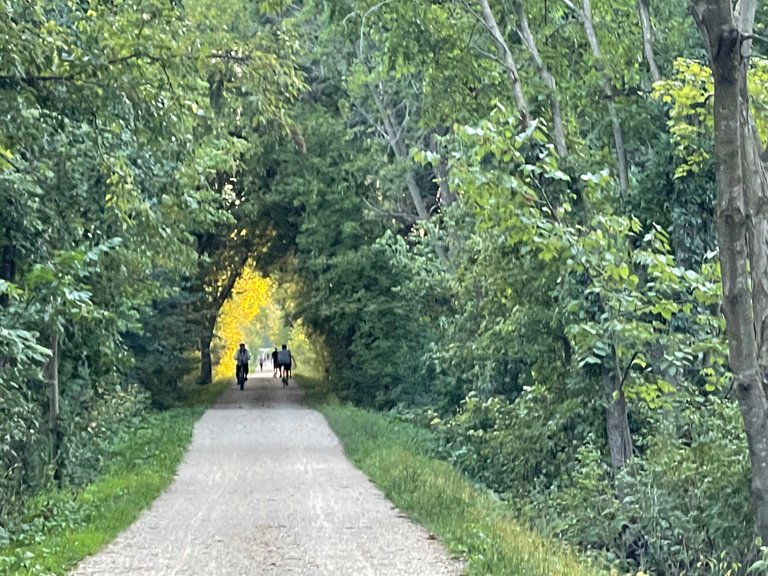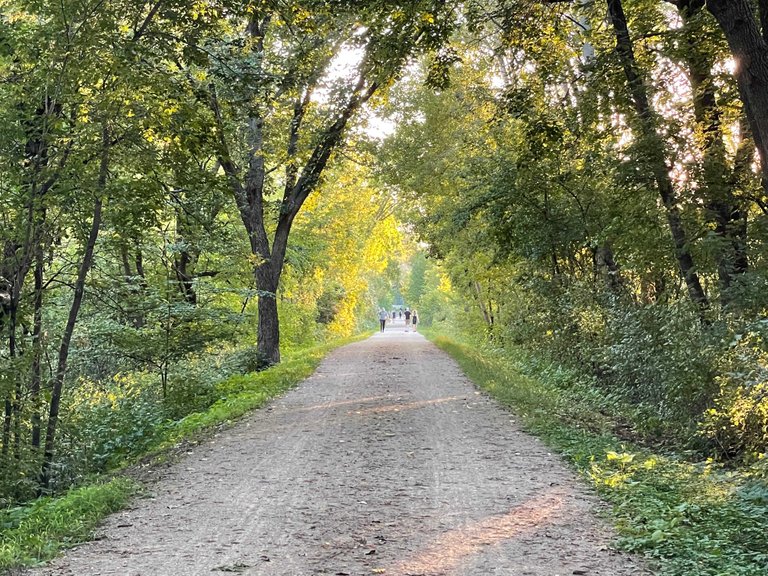 Some of our friends passed us on bikes. And then we caught up with them where they rested on a bench, which is inscribed with a dedication to the gal's father. Funny, but while we talked about the legacy of her father and the bench dedicated in his name, we didn't mention our own loss, or our very emotional weekend, or the celebration of life we hosted at our home yesterday — our house filled to the brim with people and flowers and food and tears. It just seemed like a cheerless subject to bring up. One that invites sympathy, which does not interest either of us.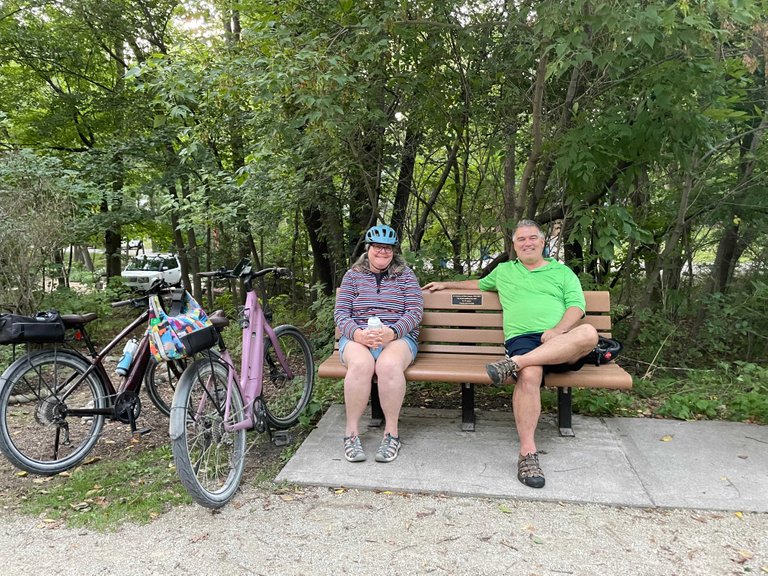 And we need to heal and breathe and live. It's a much better way to honor our lost relatives than living in a constant state of grief, don't you think?
Funny how when a loved one passes on, you find symbolism in everything. The flow of water. The call of a bird. A bridge over a trail. It all seems to mean something or to contain a message about life and hope.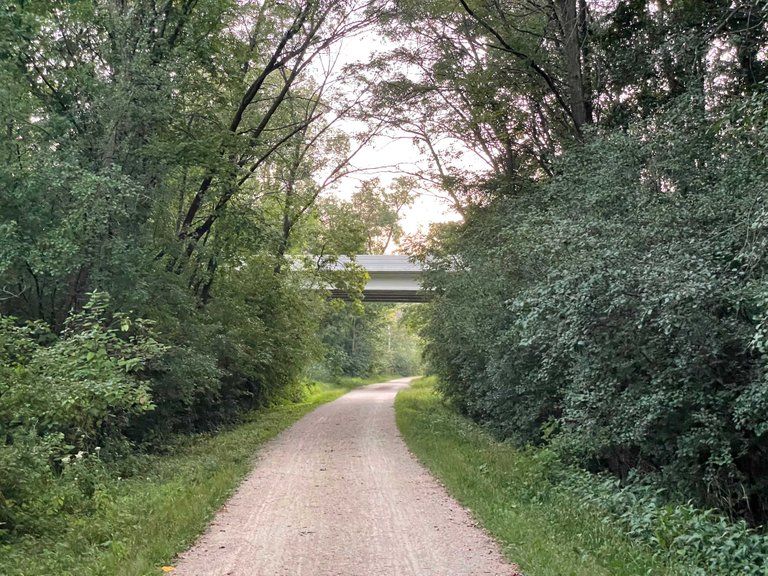 We came to the water after sunset, and only dared stay a few minutes, as we had dilly-dallied when talking with our friends and now would be returning with twilight coming on.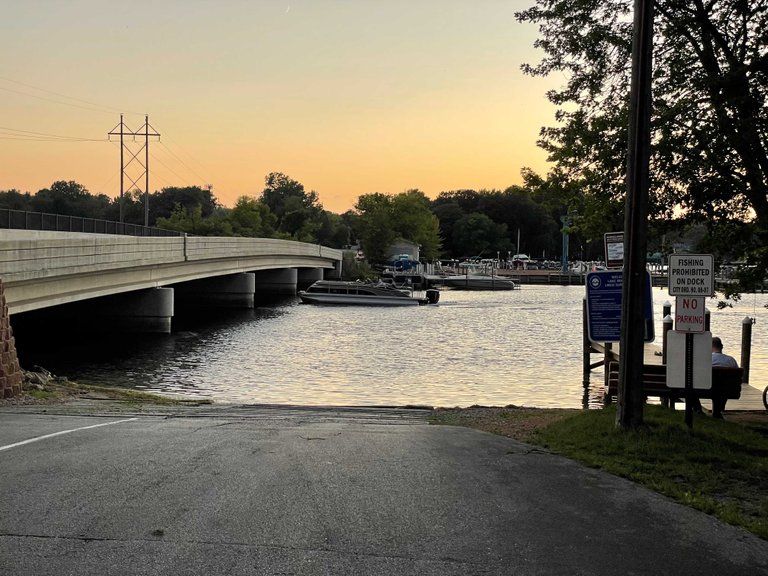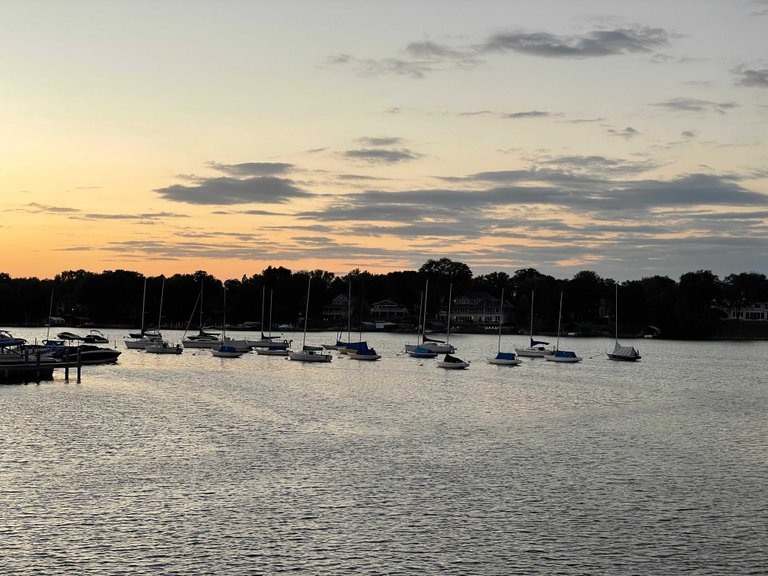 But as we headed back, I saw another sign. The light was still plentiful enough to show the trail going on and on and disappearing into a vanishing point. A metaphor for life in all its wonder and beauty, and for the resilience and fortitude we need to carry on — always — because there are more adventures to experience, there is more joy to be had, and more life to live.
The journey does end with any loss. That becomes a part of the journey and part of us; a part of what makes us such complex, caring beings. So in some way we must embrace pain and loss, and lean on our friends, and find our way again. In so doing, in some odd way, we honor those who have gone on to the next realm.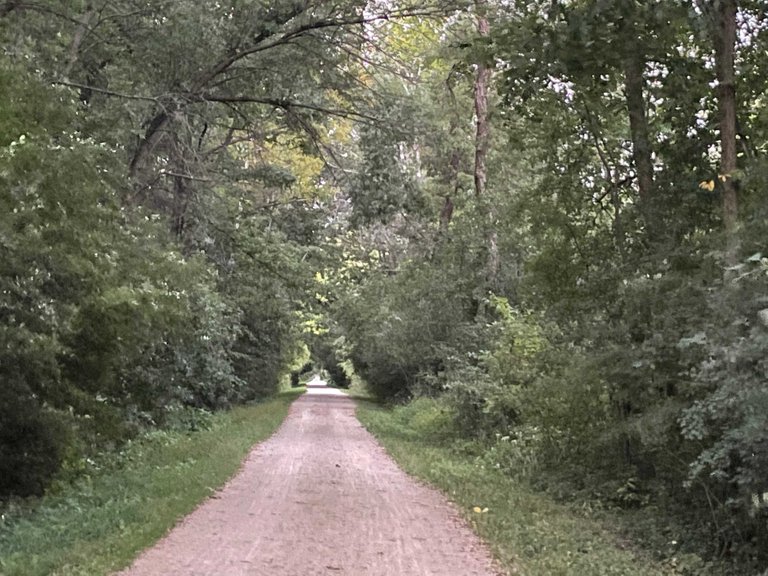 Thanks for reading.
---


Photo credits: All of the photos in this post were taken by me with my iphone and belong to me, unless otherwise noted.
Join Hive at Hive.io
Hive is a social blockchain where you can join communities, blog about your favorite topics, curate content and earn cryptocurrency.
Get started
Sign up an account by clicking this referral link: HiveOnboard.
Or start at Actifit.io! Simply click this referral link to get started. Earn tokens by getting active every day and sharing your results.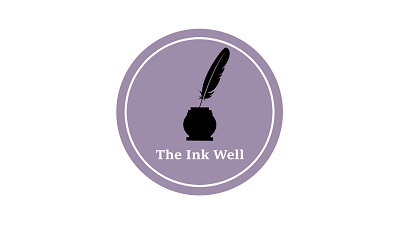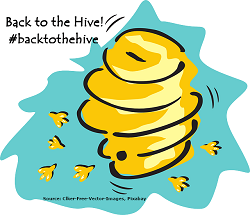 #backtothehive
is an initiative I've started to encourage long-time members to return with fresh energy!

This report was published via Actifit app (Android | iOS). Check out the original version here on actifit.io




29/08/2022

10069

---
---