Autumn color - and my last Actifit Post for a while: October 9 2022

I had a rather large mishap yesterday, I was out walking on a platform that makes it possible to walk through the marsh in all weather. I was taking pictures of the lovely fall colors, and didn't notice that my foot was near the edge of the platform. Suddenly my foot slipped, and because my foot was halfway on and halfway off, I fell off, torquing the foot and snapping a couple of bones.
So, I'm going to be laid up for a while with foot surgery to get the bones to realign and heal. So annoying!
But meanwhile, since I really did take some great pics, I will do one more Actifit post. Who knows, maybe I'll be able to get out and about when the little scooter I ordered arrives.
We are seeing some truly brilliant colors right now. I hope it lasts a few more weeks!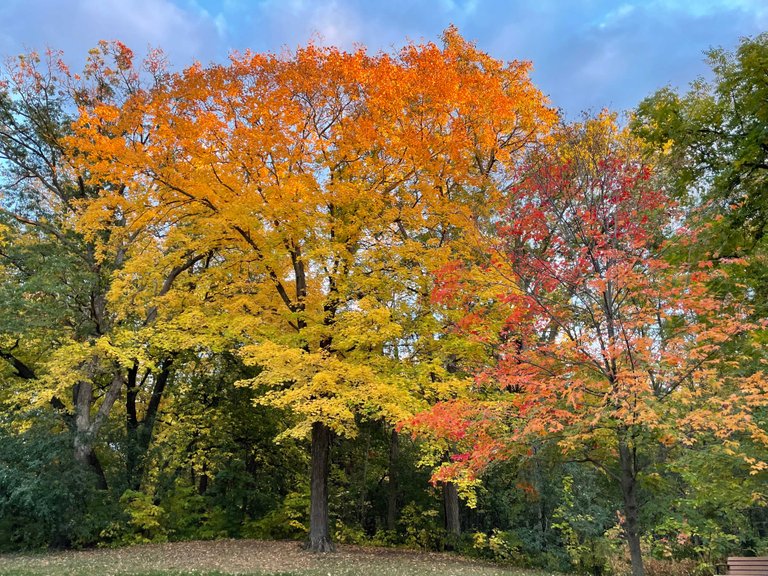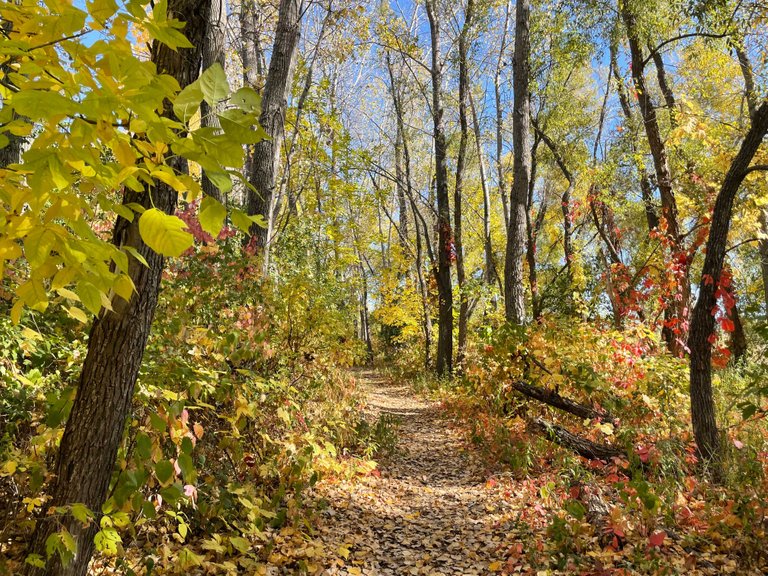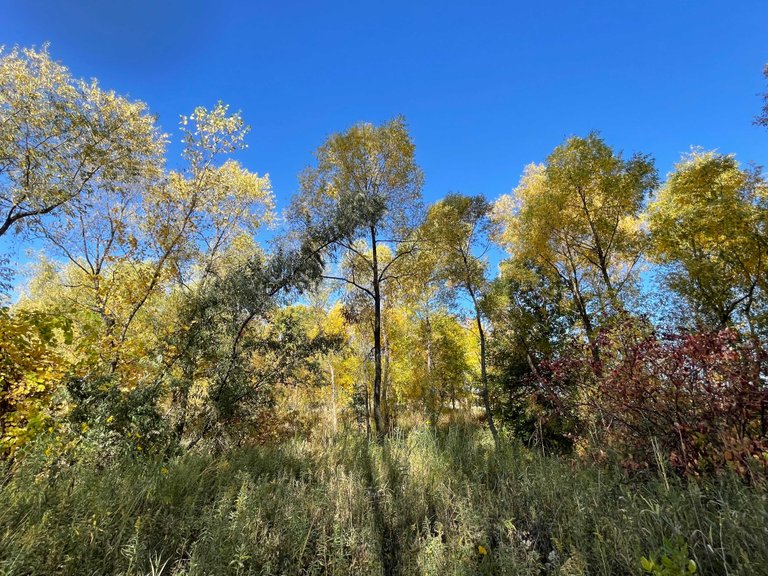 It's so splendid to go walking along the trails and soaking in all the golden light!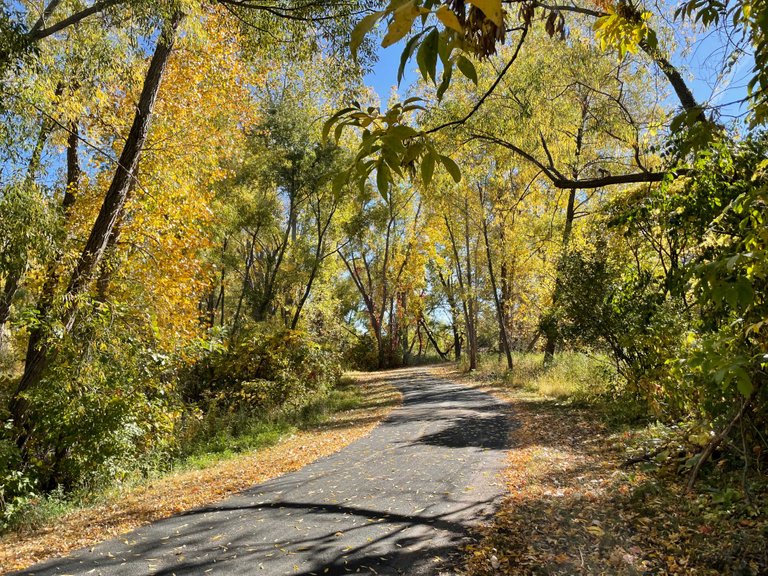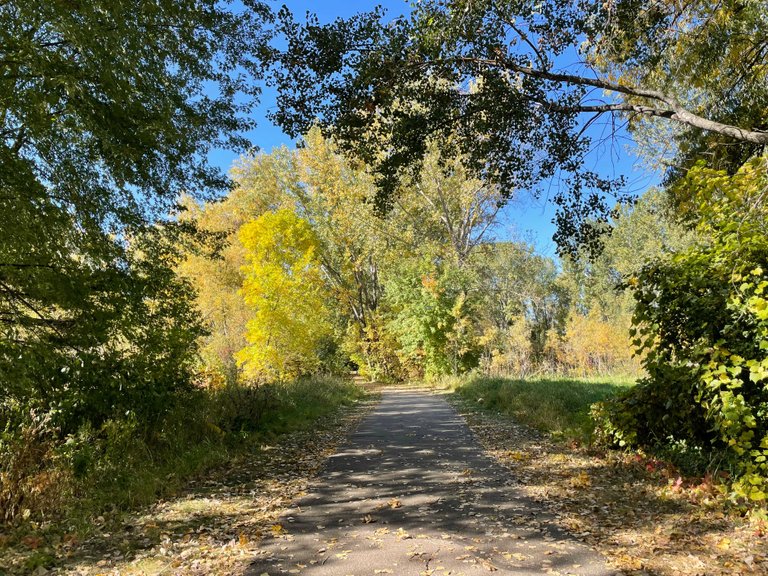 Here's the platform I mentioned. I'm not actually sure what to call it. A wooden walkway? A boardwalk?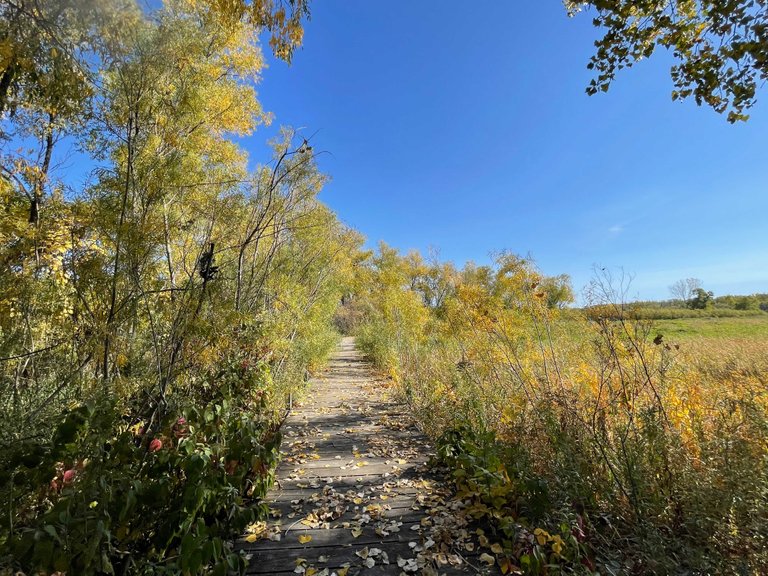 The place where I fell is right at the bend. Fortunately I had a soft landing in grass and reeds and fallen leaves.
Once I was able to pull myself up to a sitting position and then hoist myself back up onto the platform, I tried putting some weight on the injured foot. But that was simply not an option.
So I had my husband come to help me get back to the car, which was about 3/4 of a mile away. Fortunately, we had some crutches on hand at home. Unfortunately, they were way too big for me!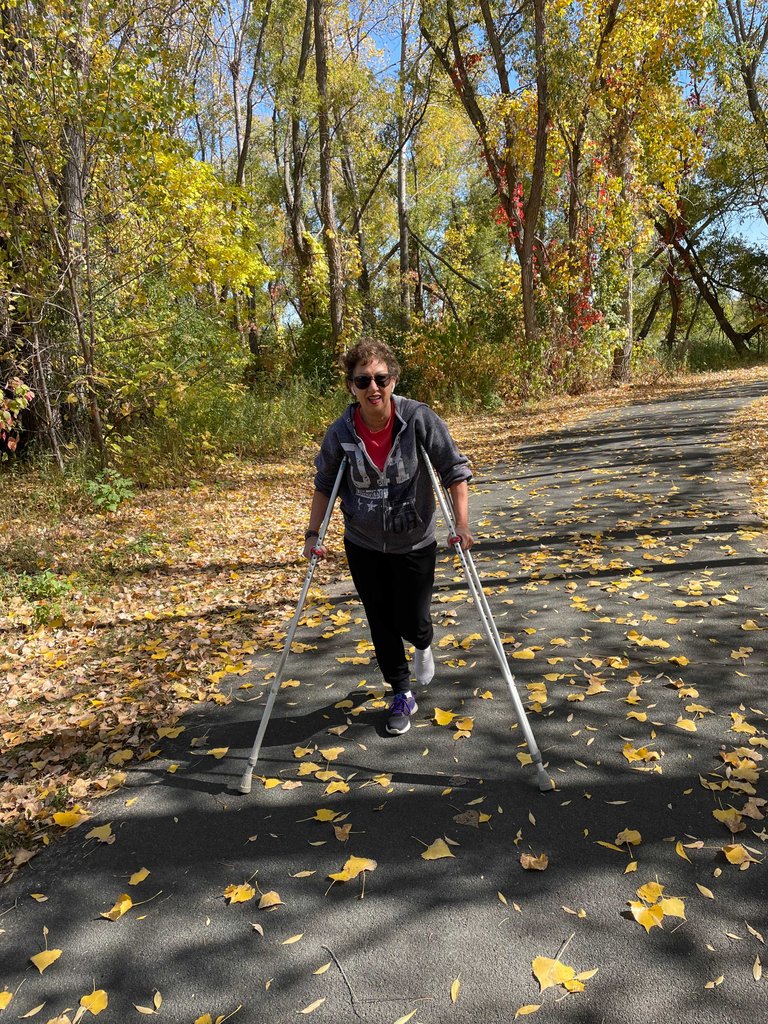 So progress was very slow. Finally he went and got the car and drove on the pedestrian only path to pick me up! The good news is that since it's the left foot, I can drive just fine. So I was able to drive myself to urgent care for x-rays, where I learned that my foot is indeed broken.
So — this is no fun! And it's most likely going to put an end to my physical activity for quite some time. But I will post if and when I can!
---


Photo credits: All of the photos in this post were taken by me with my iphone and belong to me, unless otherwise noted.
Join Hive at Hive.io
Hive is a social blockchain where you can join communities, blog about your favorite topics, curate content and earn cryptocurrency.
Get started
Sign up an account by clicking this referral link: HiveOnboard.
Or start at Actifit.io! Simply click this referral link to get started. Earn tokens by getting active every day and sharing your results.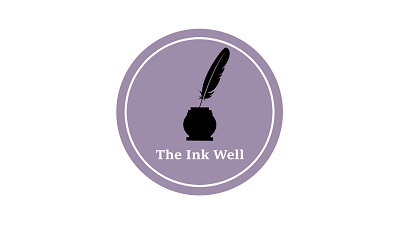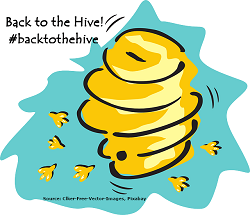 #backtothehive
is an initiative I've started to encourage long-time members to return with fresh energy!

This report was published via Actifit app (Android | iOS). Check out the original version here on actifit.io




08/10/2022

7301

---
---