Senegal team gets hero's welcome after cup victory

Exciting home welcome it was for the newly crowned Sengalese football team has they have their country after clinching their first African Nations Cup.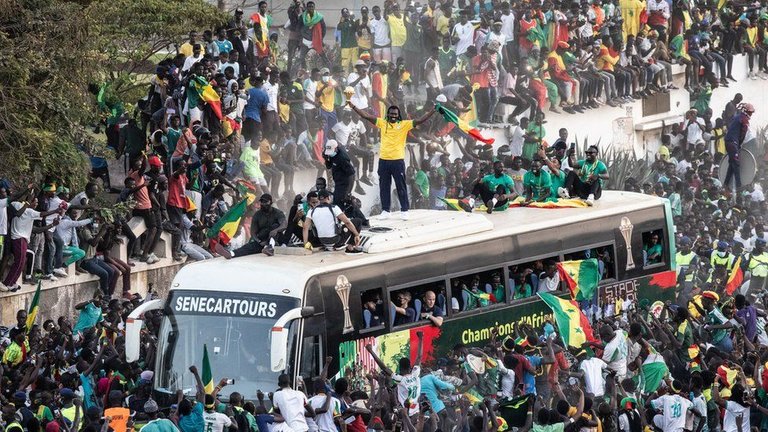 image source
The team was welcomed by an ecstatic fans in their tens of thousands making the home welcome to country capital in Dakar a truly heroic one.
There was jubilation in the streets with an overly excited home fans dancing, sitting and celebrating on roof top of cars. The day was a memorable one has it was declared a public holiday by the authorities.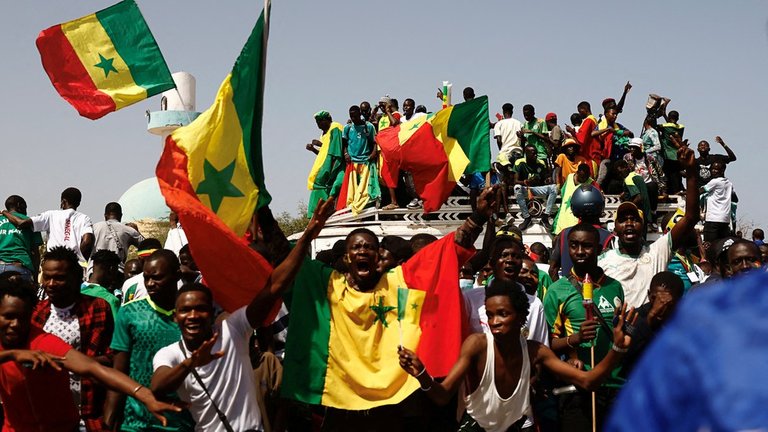 image source
The winning team was welcomed by President Macky Sall at the airport. It was also exciting for the player's has it ended their 60 years wait for the prestigious African trophy.
Congratulations to the Senegal's football team once again
---
---