UFC 261: Jorge Masvidal aims to avenge Kamaru Usman loss to help cement MMA legacy."
American Jorge Masvidal who is regarded as fan's favourite is set to go all in for what to him will complete his career when he takes a shot at the welterweight title.
After 18 years in the game, Masvidal is yet to have won a title belt and that might be ending when he faces welterweight champion Kamaru Usman on Saturday.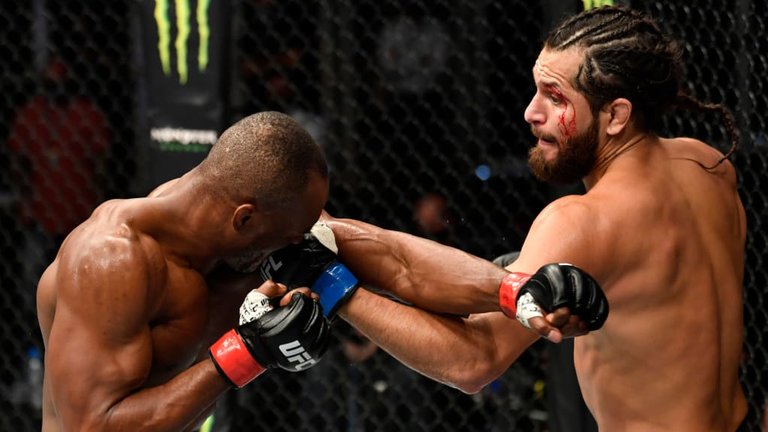 image source
UFC 261 presents 36 year old Masvidal a second chance at the title face and his fears after having lost to the Nigerian at UFC 251 via unanimous decision in July 2020.
Masvidal had this to tell BBC sport;
"Winning this belt is one of many things on my task sheet before I close this chapter.
The American who has a record of 35-14 will looking to add one more vital win to redeem all his efforts over the years.
Will Masvidal be able to unseat Usman Kamaru? I guess we will find out this night
---
---