[Esp-Eng] Giro 180° del Barcelona F.C. || 180° turn of Barcelona F.C.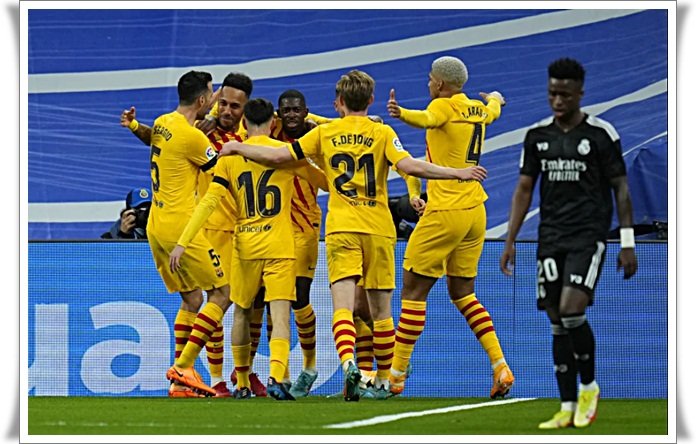 Source
Tengo un amigo que cuando ve algo muy evidente usa la expresión "Lo que está a la vista, no necesita anteojos". Pues bien, la paulatina mejoría que el equipo del Barcelona ha demostrado, cerrada en una primera etapa con broche de oro venciendo por 4 a 0 como equipo visitante al Real Madrid el domingo pasado deja en evidencia el nivel de superioridad en el cual se encuentra respecto a sus inicios, por eso, sin temor a equivocarnos podemos afirmar que si miramos hacia atrás, a comienzo de temporada, ha dado un giro de 180°.
Como siempre he dicho esto se debe a un conglomerado de factores, tales como la llegada de Xavi Hernández como nuevo director técnico, la ampliación de la plantilla con nuevos fichajes, la recuperación de jugadores lesionados, entre otros. Por eso, como aficionado del estilo de juego azulgrana siento que este es el cambio que estábamos esperando, el golpe al timonel que era necesario para evitar el naufragio del equipo, el momento oportuno para dar un movimiento de pivote que allane el camino hacia las victorias sólidas y triunfos aledaños.
La avasalladora victoria que el equipo logró el domingo pasado no sólo le dio un gran empuje moral y deportivo sino que también mostró la mejoría que en su conjunto han tenido, pues, no sólo se trata de unos cuantos jugadores sino que es desde el buen desempeño de cada uno que se han venido teniendo buenos resultados, por ejemplo, aun reconociendo el juego sobresaliente que en el partido tuvo Aubameyan no hay que olvidar que Dembelé dio dos pases importantes de gol, Pedri estuvo controlando el medio campo y Piqué junto con Araujo mantuvieron la cohesión dentro de la defensa. Así pues, se trató de un resguardo de cada metro cuadrado de la cancha, lo cual se tradujo en un dominio claro del partido con un desenlace espectacular.
I have a friend who, when he sees something very evident, uses the expression "What is in sight, does not need glasses". Well, the gradual improvement that the Barcelona team has shown, closed in a first stage with a golden brooch beating Real Madrid 4 to 0 as a visiting team last Sunday makes evident the level of superiority in which it is compared to its beginnings, so, without fear of being wrong we can say that if we look back at the beginning of the season, it has made a 180 ° turn.
As I have always said, this is due to a conglomerate of factors, such as the arrival of Xavi Hernandez as the new technical director, the expansion of the squad with new signings, the recovery of injured players, among others. That is why, as a fan of the azulgrana style of play, I feel that this is the change we have been waiting for, the blow to the helmsman that was necessary to avoid the shipwreck of the team, the right moment to make a pivotal move that paves the way to solid victories and other related triumphs.
The overwhelming victory that the team achieved last Sunday not only gave them a great moral and sporting boost but also showed the improvement that they have had as a whole because it is not only about a few players, but it is from the good performance of each one that they have been having good results, for example, even recognizing the outstanding play that Aubameyan had in the match, we must not forget that Dembelé gave two important passes for goals, Pedri was controlling the midfield and Piqué together with Araujo kept the cohesion within the defense. Thus, it was a case of safeguarding every square meter of the field, which translated into a clear dominance of the match with a spectacular outcome.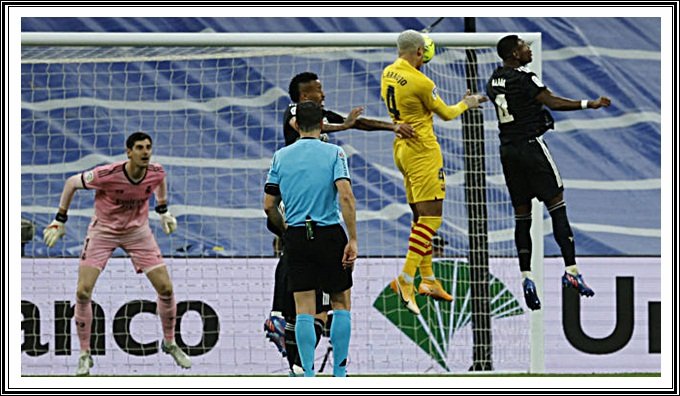 Source

Otro punto a resaltar de este giro tan grandioso del Barsa es que también hay que reconocer que han alcanzado un nivel de exigencia que les ha llevado a cada partido tener un mejor rendimiento, incluso teniendo una perspectiva más amplia de sólo los resultados, es decir, no sólo es importante si están perdiendo o ganando sino cómo lo estén haciendo.
Así tenemos que en los primeros partidos en los que el equipo empezó a demostrar mejoría (recuerdo la semifinal de la super copa de este año) aún cuando perdía eran partidos donde por cuestión de detalles hubiesen ganado. Son partidos en los cuáles suscribo las palabra de Xavi Hernández "Si hay que perder, que sea así".
Otro ejemplo es una vez más el último partido que disputó, pues, con lo excelente que fue, los que tuvimos la oportunidad de presenciarlo sabemos que el resultado pudo ser todavía más humillante para el Real Madrid, no obstante, el equipo no dejaba de buscar más y desde el cuerpo técnico era esto mismo lo que se le exigía, ya que a veces se está con una diferencia amplia pero otras son más angostas, en ambos casos no se debe bajar el ritmo del partido.
Another point to highlight in this great turnaround of Barsa is that we must also recognize that they have reached a level of demand that has led them to have a better performance in each game, even taking a broader perspective of just the results, that is, it is not only important if they are losing or winning but how they are doing it.
Thus we have that in the first games in which the team began to show improvement (I remember the semifinal of the super cup this year) even when they were losing they were games whereby a matter of details they would have won. These are matches in which I subscribe to the words of Xavi Hernandez "If you have to lose, so be it".
Another example is once again the last match they played, because, as excellent as it was, those of us who had the opportunity to watch it know that the result could have been even more humiliating for Real Madrid, however, the team never stopped looking for more and the coaching staff demanded the same from them, since sometimes there is a wide gap but others are narrower, in both cases the pace of the match should not be lowered.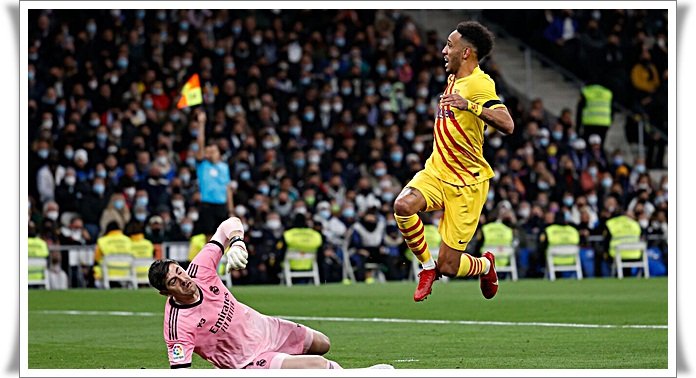 Source

¿Y ahora qué? ¿qué podemos esperar del Barsa actualmente? En primer lugar considero que debido al bajo rendimiento que tuvo el equipo al principio de la temporada es prácticamente imposible que pueda ganar esta Liga, alguna posibilidad remota habrá y nos alegraremos si lo logra pero es que ya son muchos los puntos de diferencia y nos encontramos en la recta final.
Por eso, el enfoque debe estar más en ganar la Europa League, competición en la que hace tiempo no participaba, y prepararse para la próxima temporada de Liga. Esto no es conformismo, sino realismo, pues aunque es evidente el giro que a dado el Barsa en cuanto a nivel competitivo ha llegado un poco tarde, no obstante, así como la vida continúa el fútbol también sigue, y lo que el equipo ha venido demostrando podemos tomarlo como un preámbulo de todo lo que vendrá después
What can we expect from Barsa nowadays? First of all, I think that due to the poor performance that the team had at the beginning of the season it is practically impossible for them to win this league, there will be some remote possibility and we will be happy if they achieve it but there are already many points difference and we are in the final stretch.
Therefore, the focus should be more on winning the Europa League, a competition in which they have not participated for a long time, and preparing for the next league season. This is not conformism, but realism, because although it is evident that Barsa's turnaround in terms of competitive level has come a little late, nevertheless, just as life goes on, soccer also goes on, and what the team has been demonstrating can be taken as a preamble to everything that will follow.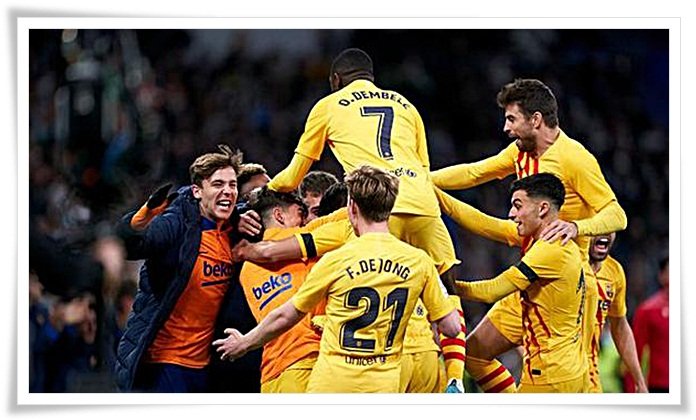 Source

Muchas gracias por haberme acompañado en la lectura de este post, espero tus comentarios y que nos podamos volver a encontrar en una próxima publicación, hasta luego.
Thank you very much for having accompanied me in the reading of this post, wishing you always the best and that we can meet again in the next publication, I say goodbye, see you later.


---
---
---
---

---

---
---