This is my introduction, I'm @jhosepm and I'm a soccer player! ¡Esta es mi presentación, soy @jhosepm y soy jugador de fútbol! 🏅⚽
Hello everyone here at Hive this is my first day sharing with you, my name is Richard Jhosep Martínez Primera and I am 23 years old 👨🏻 I live in Maracaibo, Edo. Zulia - Venezuela 🇻🇪 I got to know the platform thanks to my friend @dojeda, she is an old user, she has a lot of knowledge and she has been talking to me about hive and its entire ecosystem for a long time, which I found very interesting, so I finally decided to be part of this family . I have followed the instructions as my friend Dani has indicated, so I hope I am doing it right and if I have any errors or something to improve, let me know and I will kindly receive your advice.
Hola a todos aquí en Hive este es mi primer día compartiendo con ustedes, mi nombre es Richard Jhosep Martínez Primera y tengo 23 años de edad 👨🏻 vivo en Maracaibo, Edo. Zulia - Venezuela 🇻🇪 conocí la plataforma gracias a mi amiga @dojeda ella es un usuario antiguo, tiene mucho conocimiento y lleva tiempo hablándome acerca de hive y todo su ecosistema cosa cual me resultó muy interesante por lo que finalmente decidí formar parte de esta familia. He seguido las instrucciones las instrucciones como me lo ha indicado mi amiga Dani así que espero estarlo haciendo bien y si tengo algún error o algo que mejorar házmelo saber y recibire tu consejo muy amablemente.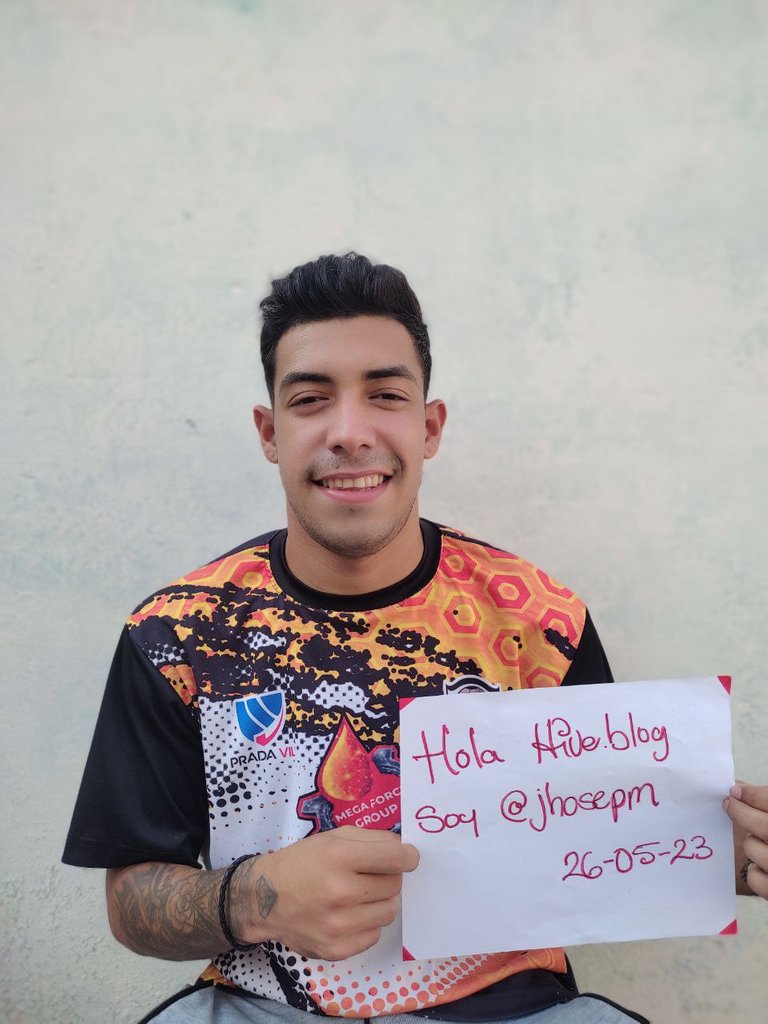 As I mentioned, I currently live in Maracaibo - Edo. Zulia 🇻🇪 I live with my family which is made up of my parents, my 3 brothers and my two cats (Whiskers and Mustard) I did my studies in the accounting and administration area at the IUTM university (Maracaibo University Institute of Technology) obtaining In this way, my university degree, due to the situation in my country, I am not exercising my career, therefore I have developed in another area such as football in its different facets or rather modalities.
Como les mencioné actualmente vivo en Maracaibo - Edo. Zulia 🇻🇪 vivo junto a mi familia la cual está formada por mis padres, mis 3 hermanos y mis dos gatos (Bigotes y Mostaza) realice mis estudios en el área de contaduría y administración en la universidad IUTM (Instituto universitario tecnológico de Maracaibo) obteniendo de esta manera mi título universitario, debido a la situación de mi país no me encuentro ejerciendo mi carrera por lo tanto me he desenvuelto en otra área como lo es el fútbol en sus diferentes facetas o mejor dicho modalidades.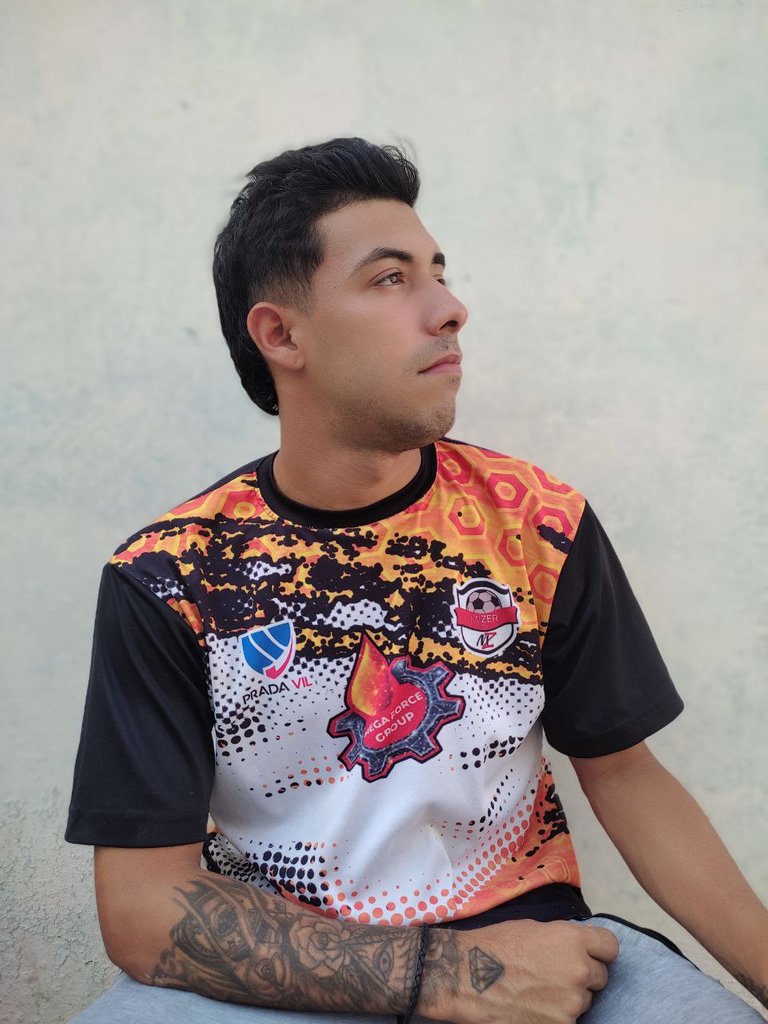 To continue with what was commented in the previous paragraph, I must delimit brief points, to be able to reach the soccer area and be the soccer player that I am today, I went through a very long process since I was little and I will tell you a little about it below.
From a very young age I felt attracted to the area of ​​sports, so at the age of 8 my parents enrolled me in a baseball school with a personal trainer in order to continue progressing, everything was going very well, the school was very close to me house so I had a problem to attend my training sessions. But, one day I got ready to play indoor soccer with my baseball teammates and my coach and other people present at the place looked at me and said that there was more potential in the area of ​​soccer, so after thinking a lot about the situation My parents decided to transfer me to a soccer school, debuting in different types of soccer such as: Futsal, Soccer field, obtaining from then until now different types of awards including the best player of the tournament and scorer.
Some of the teams I have worked with are: Titanes FC, Dreen Team, Deportivos P&M, Maracaibo sport, Calidosos FC, Newell's, Mizzer FC, Santa Rosa, Barrio Bolívar, Mer FC, among others
Para continuar con lo mencionado en el parro anterior debo acotar breves puntos, para poder llegar al área del fútbol y ser el futbolista que soy actualmente pase por un proceso muy largo desde pequeño y a continuación te hablo un poco de esto.
Desde muy pequeño sentí atracción por el área del deporte por lo que mis padres a la edad de 8 años me inscribieron en una escuela de béisbol junto a un entrenador personal para así tener un mayor progreso, todo marchaba muy bien la escuela era muy cerca de mi casa así que había problema para yo asistir a mis entrenamientos. Pero, un día me dispuse a jugar fútbol sala con mis compañeros de béisbol y mi entrenador y otras personas presentes en el lugar me observaron y dijeron que mayor potencial en el área del fútbol por lo que luego de pensar mucho en la situación mis padres decidieron cambiarme a una escuela de fútbol debutando en diferentes modalidades del fútbol como: Fútbol sala, Fútbol campo, obteniendo desde entonces hasta la actualidad diferentes tipo de reconocimientos entre ellos el mejor jugador del torneo y goleador.
Algunos de los equipos con los que he trabajado tienen por nombre: Titanes FC, Dreen Team, Deportivos P&M, Maracaibo sport, Calidosos FC, Newell's, Mizzer FC, Santa Rosa, Barrio Bolívar, Mer FC, entre otros.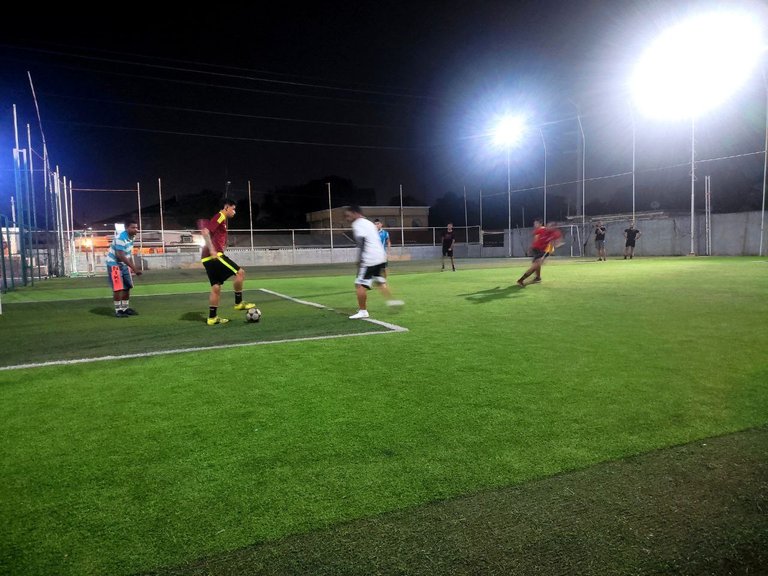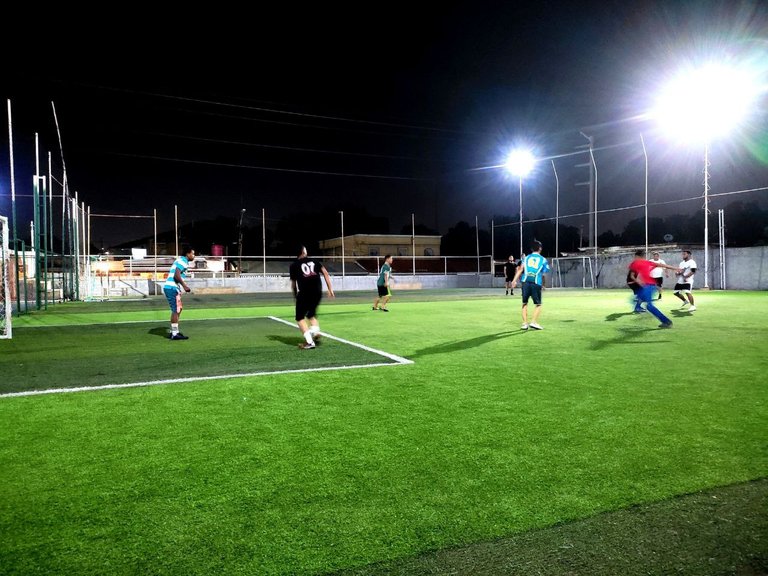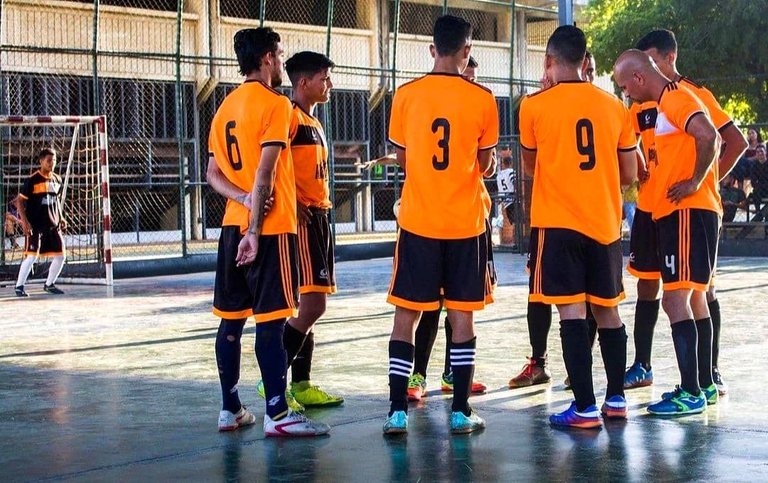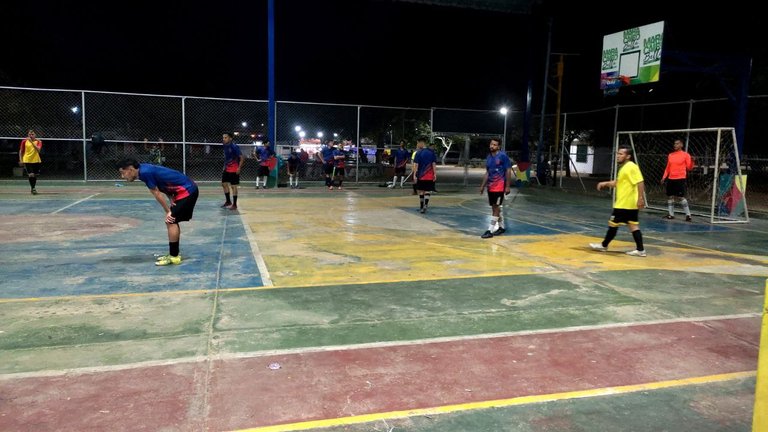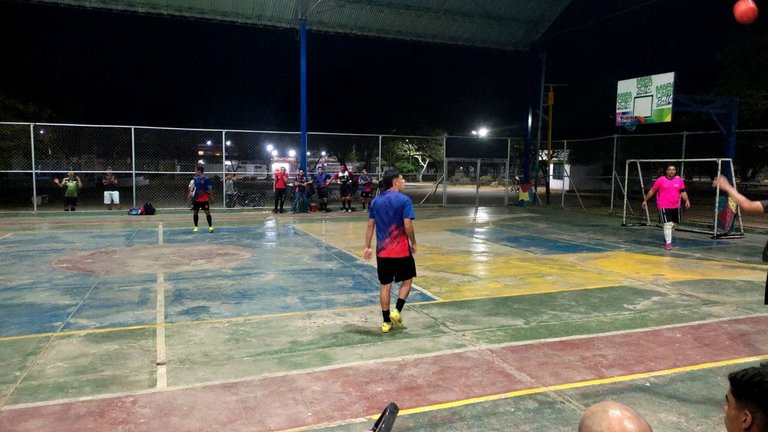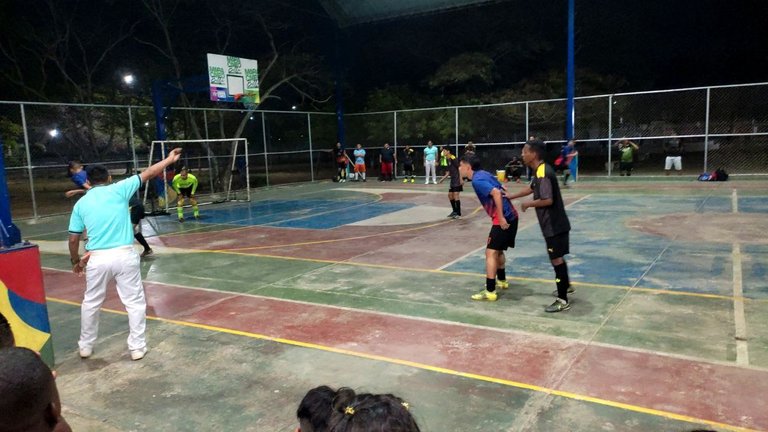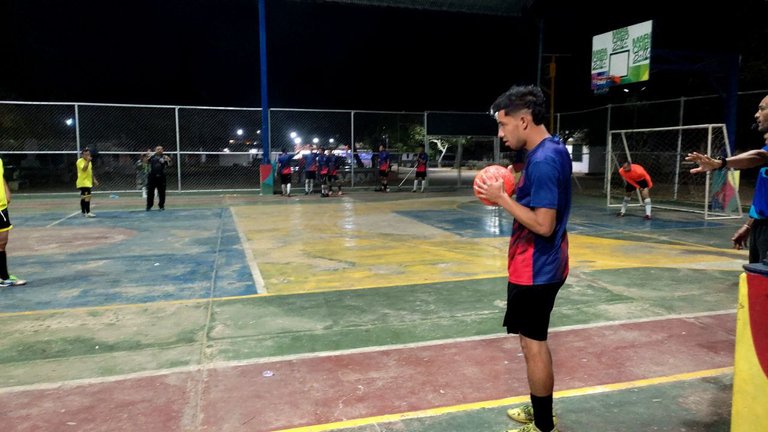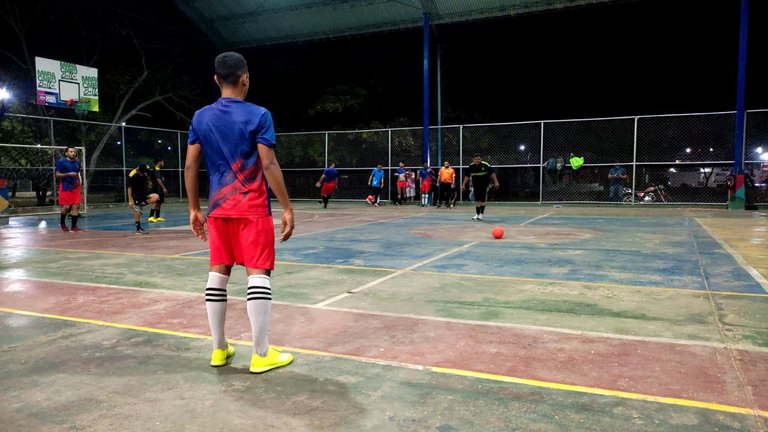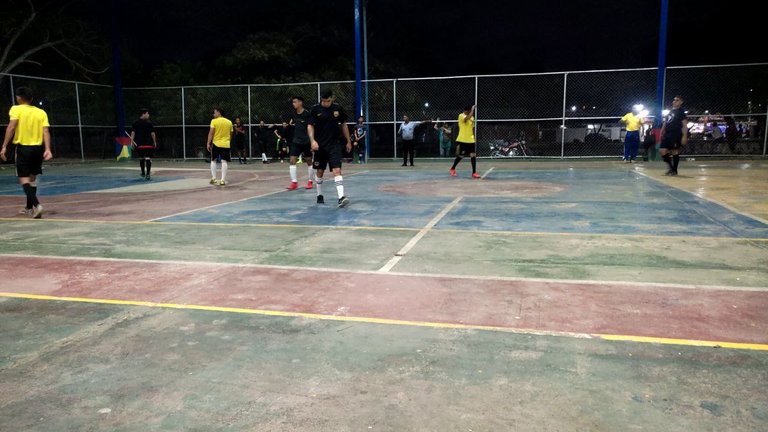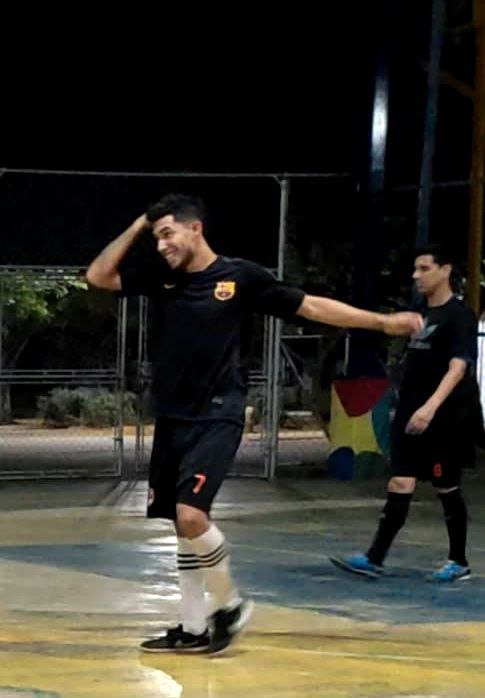 This path of football has not been easy, I have had ups and downs, as well as injuries: second degree sprain, cruciate ligaments in the groin, sprained ankle and many more, but nevertheless, despite everything, I have managed to overcome all of them. these obstacles being able to achieve and obtain my objectives and recognitions among them: Medals, trophies, titles and sometimes payments for reaching the final becoming champions.
I have been part of many teams which has allowed me to grow as a player and above all as a person, I consider that I have high potential I don't always get victories I also often have defeats but they are defeats that allow me to grow even more and observe my mistakes and this way improve. I am currently playing in the law school where only professionals and people with potential play, a new season has begun in which I was part of with Mizer FC and I hope it turns out very well, once again getting promoted to the first division since we had for two years in a row.
Este camino del fútbol no ha sido fácil, he tenido altas y bajas, como también he presentado lesiones: esguince de segundo grado, ligamentos cruzados en la ingle, torcedura de tobillo y muchas más pero, sin embargó a pesar de todo he logrado superar todos estos obstáculos pudiendo de esta manera alcanzar y obtener mis objetivos y reconocimientos entre ellos: Medallas, trofeos, titulos y algunas veces pagos por llegar a la final convirtiéndonos en campeones.
He formado parte de muchos equipos lo cual me ha permitido crecer como jugador y sobretodo como persona, considero que tengo un alto potencial no siempre obtengo victorias también muchas veces tengo derrotas pero son derrotas que me permiten crecer aún más y observar mis errores y de esta forma mejorar. Actualmente me encuentro jugando en el colegio de abogados donde solo juegan profesionales y gente con potencial, a iniciado una nueva temporada de la cual formó parte con Mizer FC y espero que resulte muy bien obteniendo nuevamente el ascenso a primera división puesto que tuvimos por dos años consecutivos.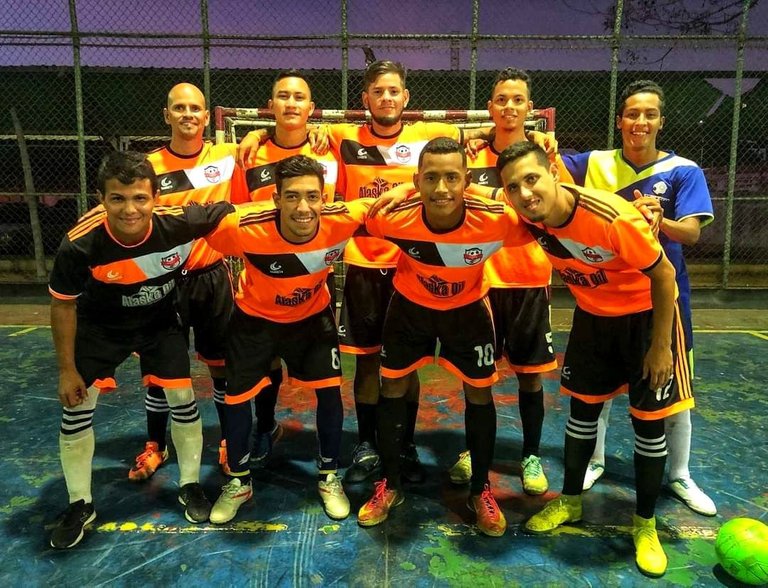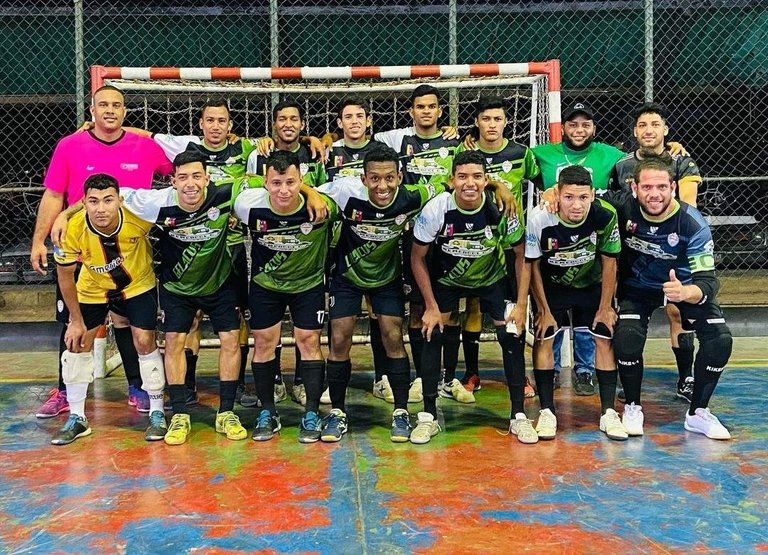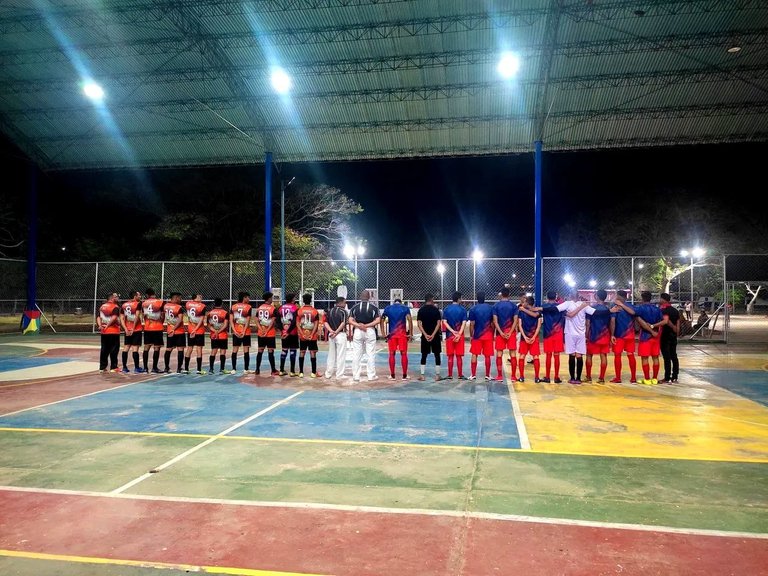 I created my account about 20 days ago, which allowed me to explore different communities that make life here and I think that the greatest content that I can share is without a doubt in the area of ​​sports, so I have many ideas in mind and a lot of knowledge to share, I'm still going researching so I accept everything you want to recommend me.
I cannot stop thanking my friend Dani @dojeda for helping me venture into this world and for always supporting me, she is my camerawoman, cheerleader, tour guide and now my counselor in this area 💚 also many thanks to the @mayvileros community for providing me with resources to be able to create content here I promise to do a good job, for now I say see you later, see you soon.
Cree mi cuenta hace aproximadamente 20 días lo cual me permitió explorar diferentes comunidades que hacen vida aquí y creo que el mayor contenido que puedo compartir sin duda es en el área del deporte así que tengo muchas ideas en mente y mucho conocimiento por compartir, aún sigo investigando así que acepto todo aquello que desees recomendarme.
No puedo dejar de agradecer a mi amiga Dani @dojeda por ayudarme ha incursionar en este mundo y por siempre apoyarme, ella es mi camarógrafa, porrista, guía de turismo y ahora mi orientadora en esta área 💚 también muchas gracias a la comunidad de @mayvileros por facilitarme recursos para poder crear contenido aquí prometo hacer un buen trabajo, por ahora te digo hasta luego, nos vemos pronto.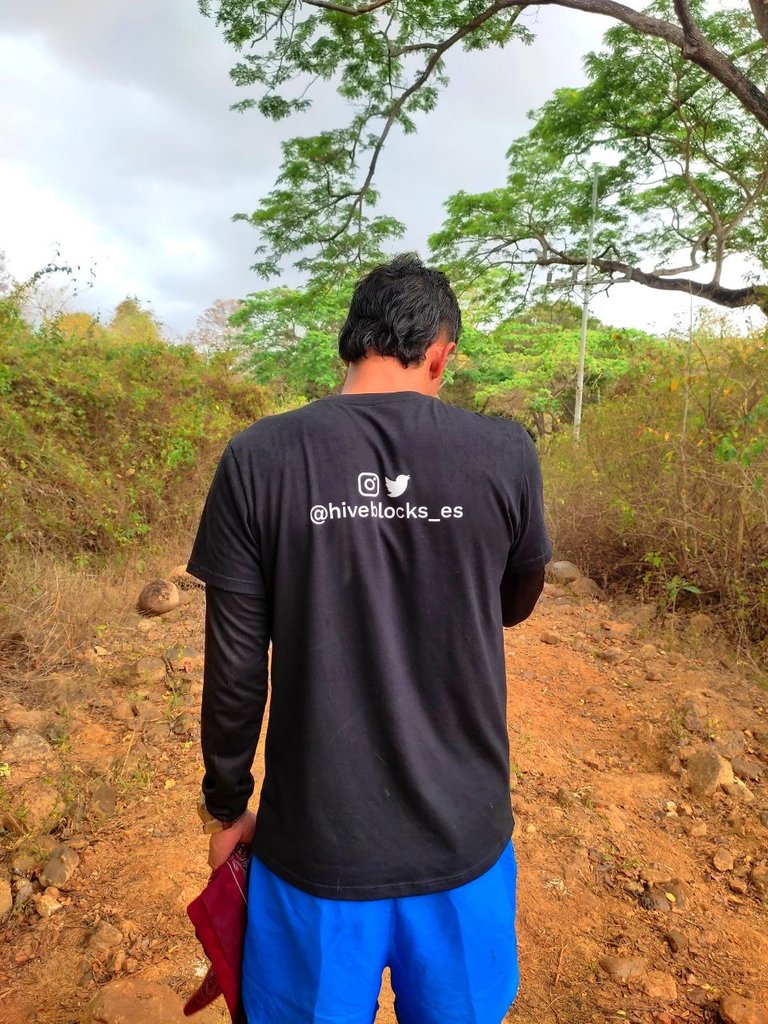 I have translated the text with the help of Google translator, my instagram user is: @richard_jhosep I still don't have a discord account soon I will create one, the photographs were taken with my cell phone Infinix Smart 6 and others were provided by my favorite photographer @dojeda thank you very much Dani.
He traducido el texto con ayuda del traductor de Google, mi usuario en instagram es: @richard_jhosep aún no tengo cuenta en discord próximamente creare una, las fotografías fueron tomadas con mi celular Infinix Smart 6 y otras fueron suministradas por mi fotógrafa favorita @dojeda muchas gracias Dani.
---
---