Strength Day Conquered - My Actifit Report Card: October 15 2021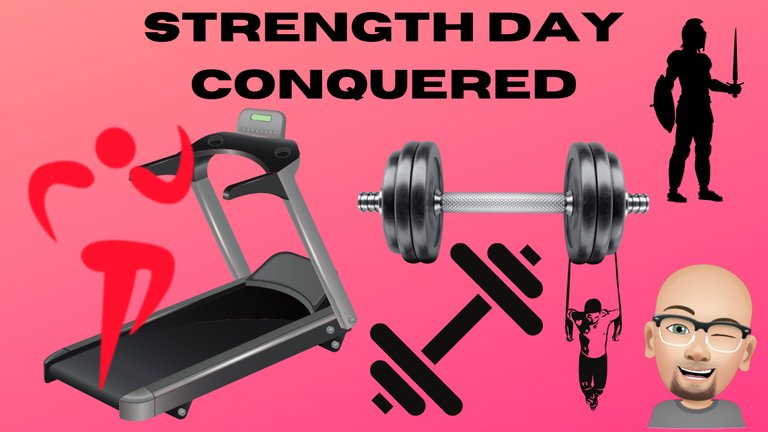 Orangetheory Fitness - Friday Session
October 15, 2021 - 60 minutes
Template: Strength 💪🏽😎
After yesterday's OTF Hell Week Throwback session, today's class was tough, but more grounded.
The floor work was more stationary with no power moves or jumps and outside of the typical row warm-up - no row blocks.
On the treadmill it was all base pace at incline with one minute base in between.
Three blocks and all of them were capped off with a one minute all out at the same incline as the rest of the block 🥵
The floor featured back to back supersets.
First round was all shoulders, next was hamstrings and legs and the final block was focused on our back and lats.
I had to be reasonable with the dumbbell weights I chose, to allow transitions to flow better.
The breakdown:
Floor Block 1 - 6.5 minutes
• ⁠back to back superset of:
• ⁠8 x neutral grip front raise
• ⁠8 x neutral grip lateral raise
• ⁠10 x TRX bridge row
Floor Block 2 - 7.75 minutes
• ⁠back to back superset of:
• ⁠8 x dead lift
• ⁠8 total x alternating reverse lunge
• ⁠10 total x step out squat
Floor Block 3 - 6.25 minutes
• ⁠back to back super set of:
• ⁠8 x hip hinge low row
• ⁠8 x bicep curl
• ⁠10 x TRX chest press
Tread Block 1
% = incline
• ⁠2 min base @ 4%
• ⁠1 min base
• ⁠90 sec base @ 4%
• ⁠1 min base
• ⁠1 min ALL-OUT @ 4%
Tread Block 2
• ⁠90 sec base @ 5%
• ⁠1 min base
• ⁠75 sec base @ 5%
• ⁠1 min base
• ⁠1 min base @ 5%
• ⁠1 min base
• ⁠1 min ALL-OUT @ 5%
Tread Block 3
• ⁠1 min base @ 6%
• ⁠1 min base
• ⁠45 sec base @ 6%
• ⁠1 min base
• ⁠30 sec base @ 6%
• ⁠1 min base
• ⁠1 min ALL-OUT @ 6%
You will notice my Orangetheory Fitness Heart Rate Monitor results had a lot of grey zone, which is typical of this type of strength Session: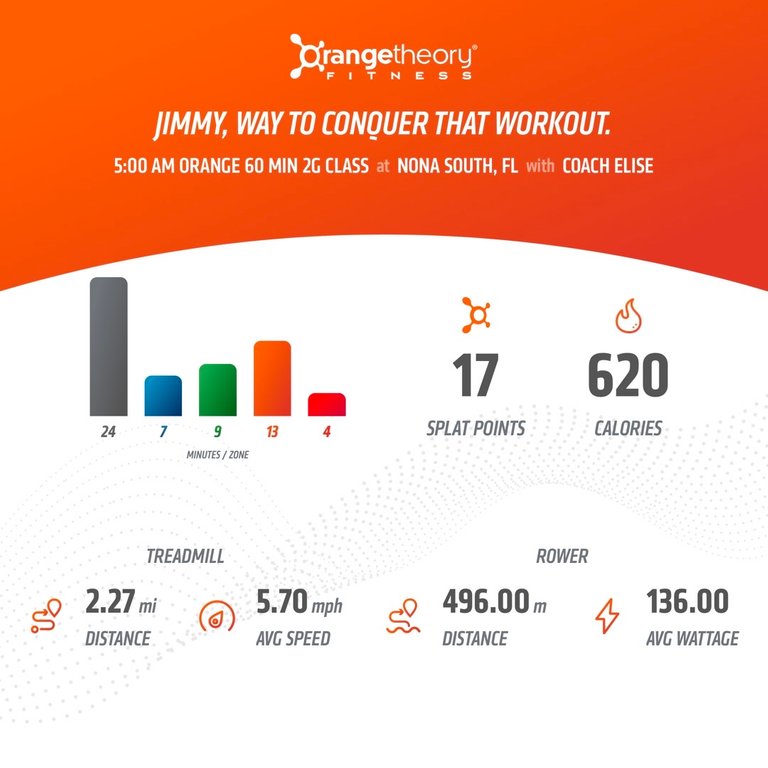 Tomorrow, Tiffany will be taking another rest day this round; because we are running a 5 Miler at UCF and looking forward to adding this medal to our collection: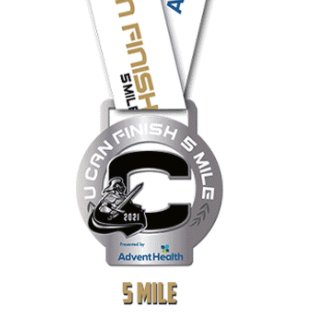 I should still more than active tomorrow on our cheat day to accumulate ActiFit points 😜
This report was published via Actifit app (Android | iOS). Check out the original version here on actifit.io




14071

Aerobics,Gym,Weight Lifting,Treadmill,Running
| | | | | | |
| --- | --- | --- | --- | --- | --- |
| | | | | | |
| 34 in | | in | | in | |
---
---