Sweaty Splaturday Session - New Format - Day Two - My Actifit Report Card: April 2 2022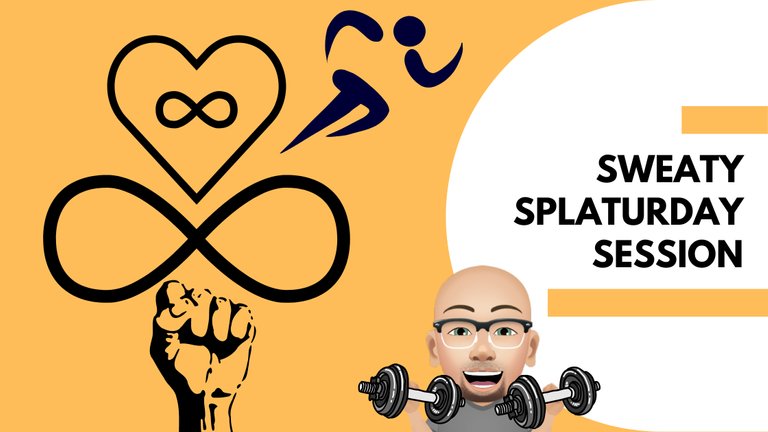 Saturday, April 2, 2022
Template/New Format
It seems all the sessions will convert permanently into ESP templates, but the daily variations; will now be by area instead of across the three.
So, it used to be - if an Endurance day, then all areas would be Endurance based, now it could Power on the treadmills and Strength on the rowers and Endurance with the floor exercises.
Today, was Endurance on the rowers, Power on the floor and Strength on the treadmills with the inclined runs that usually comes with Strength sessions.
(e)SP 3G style - 60 minutes
Today, Tiffany and I worked out for our 195th Orangetheory Fitness Coach as a couple. We burned splats at Orangetheory Windermere, which is always a treat to drive further out to burn splats at a differing OTF studios: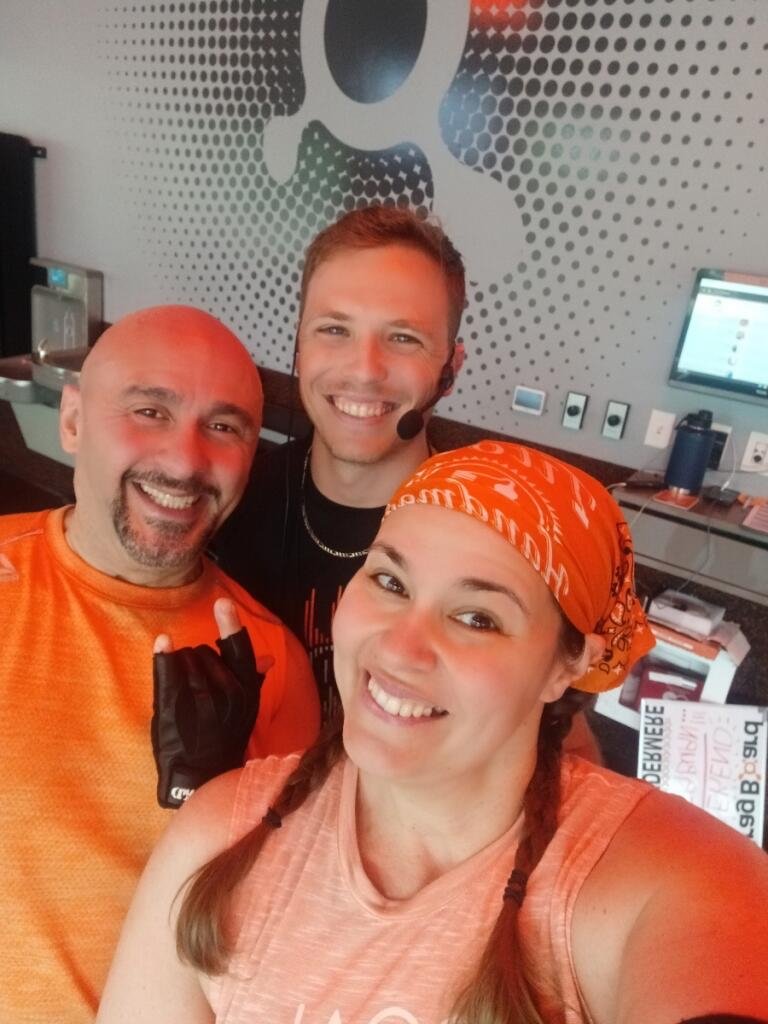 On to the workout details:
Row Block 1 - 4.25 minutes
• ⁠20 squats
• ⁠Row for distance
Row Block 2 - 4.25 minutes
• ⁠20 squats
• ⁠Row for distance
Row Block 3
• ⁠45 second push row
• ⁠45 second base row
• ⁠45 second push row
• ⁠45 second ALL OUT row
======> I used 40 pound dumbbells for the weighted exercises <=====
Floor Block 1 - 4.25 minutes (work & rest)
• ⁠8 alternating pop squats, rest
• ⁠6 - 8 TRX low rows (explosive tempo), rest (weighted)
• ⁠6 - 8 chest presses, rest (weighted)
Floor Block 2 - 4.25 minutes (work & rest)
• ⁠8 lateral hop overs with floor taps, rest
• ⁠6 - 8 TRX chest presses (explosive tempo), rest
• ⁠6 - 8 hip hinge low rows (explosive tempo), rest (weighted)
Floor Block 3
• ⁠45 second of side plank (L)
• ⁠45 second of plank shoulder taps
• ⁠45 second of side plank (R)
• ⁠45 second of plank shoulder taps (finisher)
=====> I ran 6.5 miles on the base/pushes and 7.5 to 8.5 on the ALL OUTS <=====
% = inclines
Tread Block 1
• ⁠45 second base @ 6%
• ⁠1 minute base
• ⁠45 second base @ 7%
• ⁠1 minute base
• ⁠45 second base @ 8% (try to increase your speed)
Tread Block 2
• ⁠45 second base @ 8%
• ⁠1 minute base
• ⁠45 second base @ 7%
• ⁠1 minute base
• ⁠45 second base @ 6%
Tread Block 3
• ⁠45 second push
• ⁠45 second base
• ⁠45 second push
• ⁠45 second ALL OUT
My OTBEAT HEART RATE MONITOR RESULTS WAS FIRE: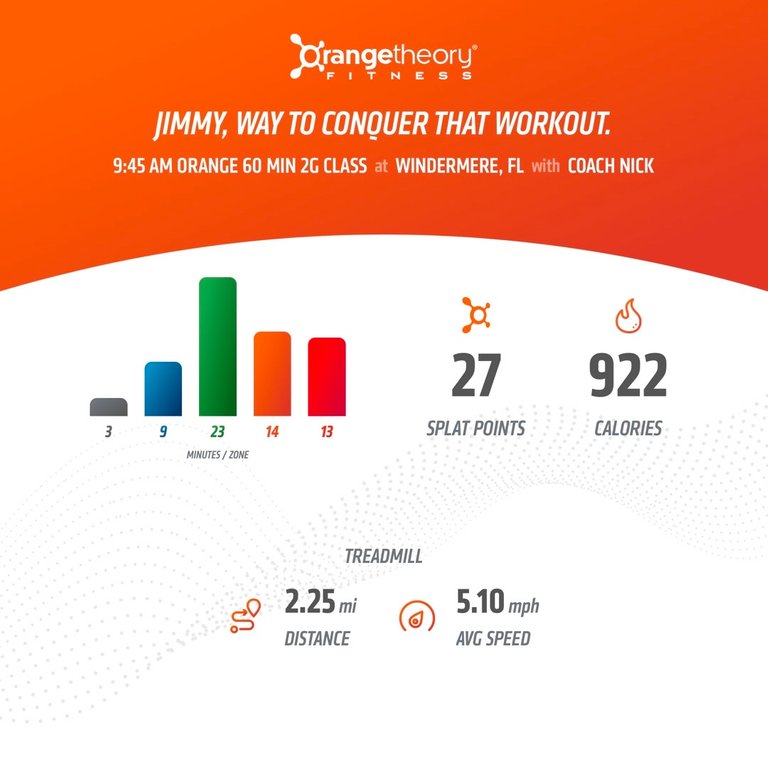 Extra Rest Day Tomorrow

About Orangetheory Fitness (OTF)
https://www.orangetheory.com/en-us/
OTBEAT FAQ
https://www.orangetheory.com/en-us/otbeat-link-faq/
I've crushed 3000 PLUS Orangetheory Fitness sessions: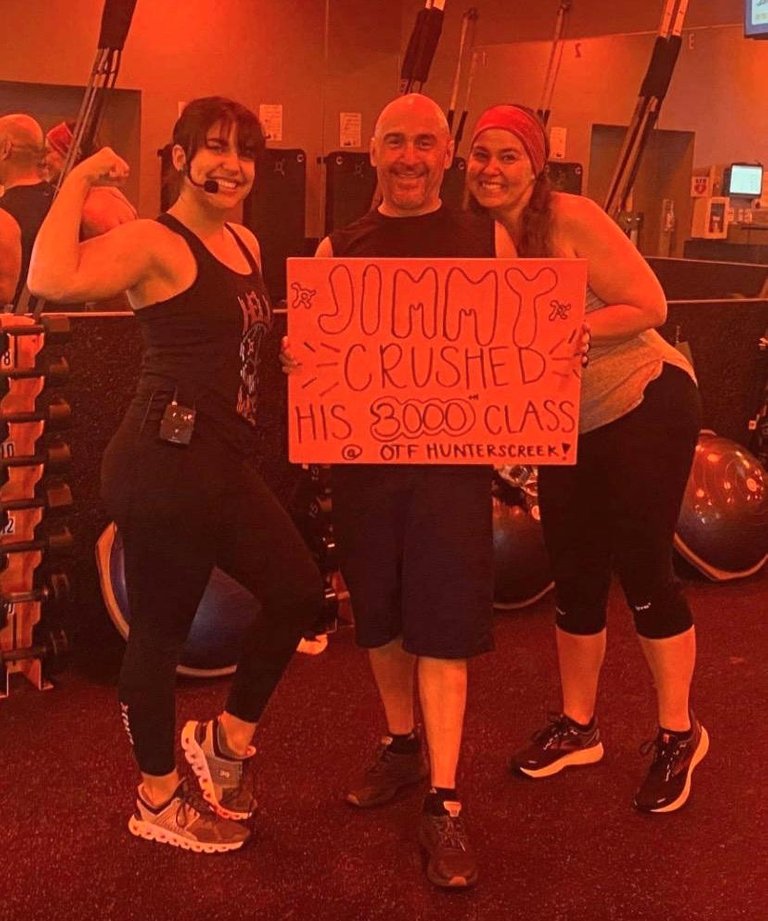 This report was published via Actifit app (Android | iOS). Check out the original version here on actifit.io




02/04/2022

6227

Aerobics,Gym,Weight Lifting,Treadmill,Running
| | | | | | |
| --- | --- | --- | --- | --- | --- |
| | | | | | |
| 34 in | | in | | in | |
---
---