Inferno Mode - My Actifit Report Card: January 26 2023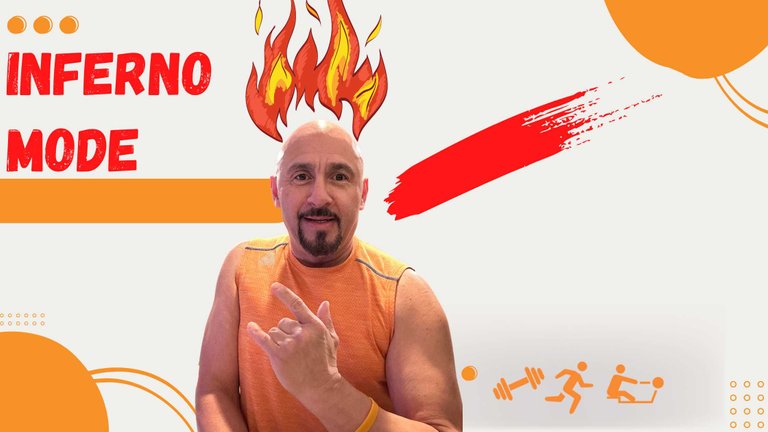 Thursday, January 26, 2023 - 2G - 60 minutes
Template:
E = Endurance
S = Strength
P = Power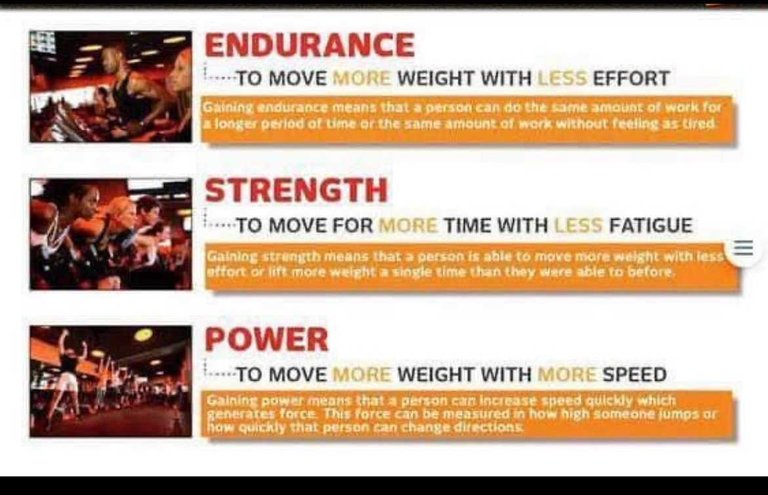 Because todays workout was a signature, it usually takes the session to another level.
Today's focus was the rowers as we had to accumulate as much mileage rowing in 23 minutes with .1 mile runs after every row block where we started at 100 then 200 then 300, etc.
Tiffany and I decided to drive over to OTF NONA SOUTH to workout with the 5am crew there with Coach Elise managing us through it.

On to the workout:
For the first half of the session the floor work was fairly contained as it kept from over exerting ourselves before the rowing.
We did some TRX work, chest flys, side to side push ups and a few other easy reps. I used 10, 15 and 30 pound dumbbells, so no strenuous stuff up on top.
That will definitely keep me fresh for any extra impact tomorrow.

At this point is where it's a Run to Rowwwww.
Row / Tread Block - 23 minutes
• ⁠Reset your row monitor to 23 minutes
• ⁠100 meter ALL OUT row, then (0.1 mile) base to push run
• ⁠Each round add 100m to the row, try to stay close to a push effort on the rower
• ⁠Last minute is an ALL OUT row
• ⁠Record your distance
Of course, I want to always match or beat my personal records, but I'm still not all the way back.
I set myself a reasonable goal of 3000 meters without pain and outside of a twinge on the hamstring, I got it.
I'm not so far from my PR. Next time I'll be even closer!

My OTBEAT HEART RATE MONITOR RESULTS: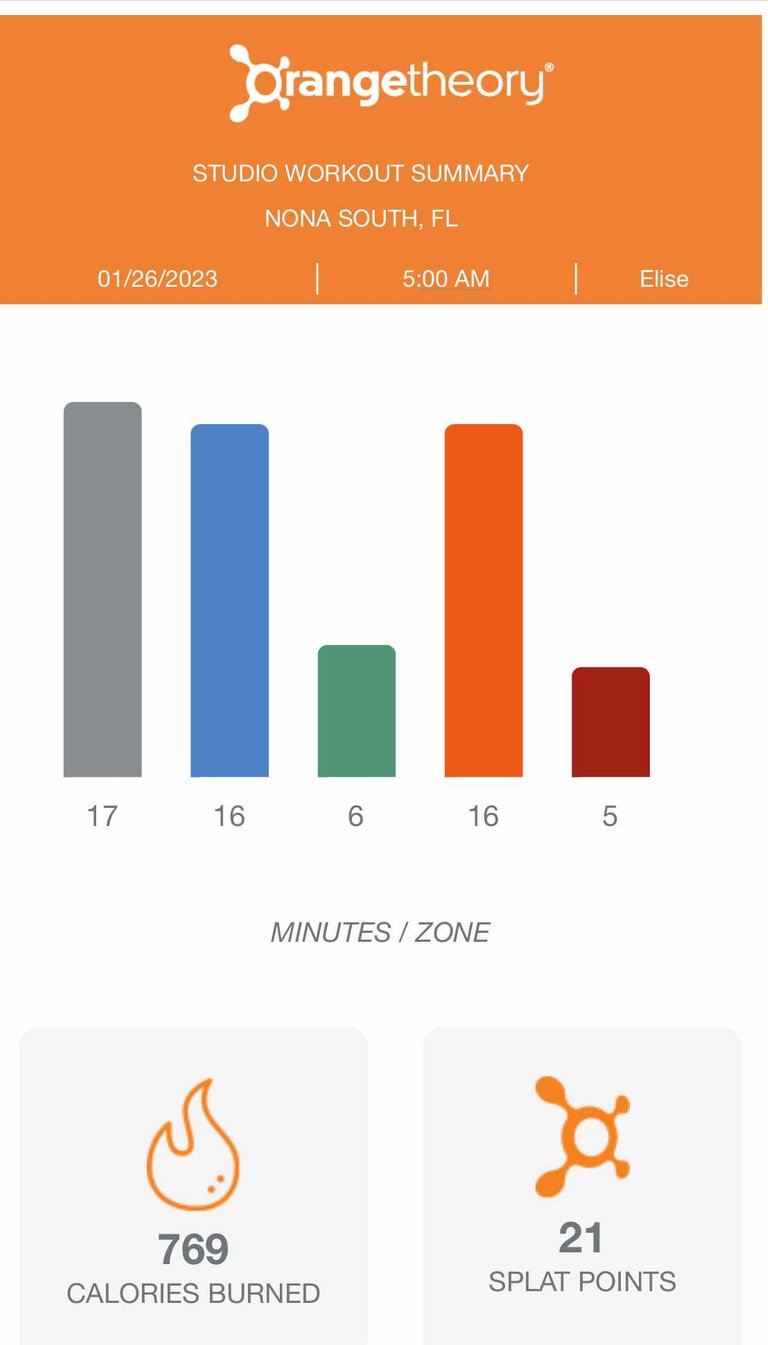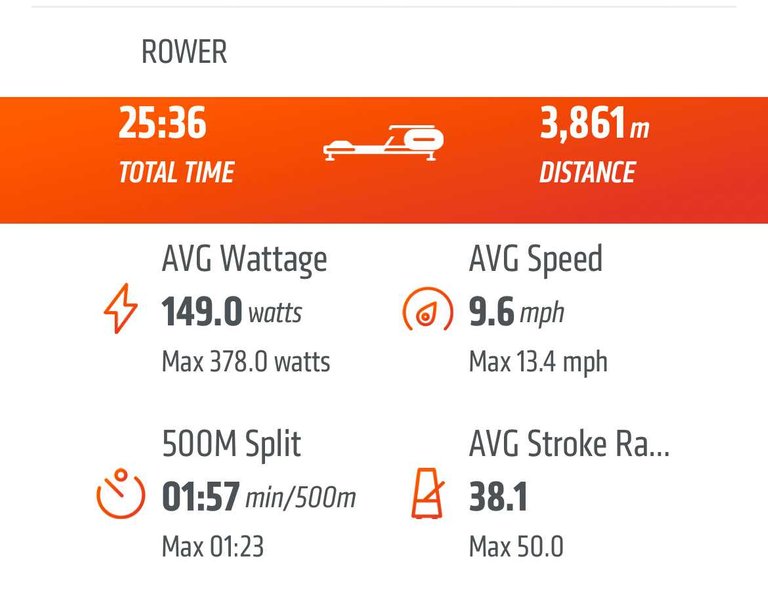 No run results, because we had to keep the monitors going and can't have both monitors running at once off the OTBeat system. I don't believe I accumulated that much run distance.
I did max on the row wattage at 378 watts not so bad. In total with warmup close to 4000 meters but 3300 for the Inferno.
769 calories and 21 splats burned! Now that was awesome for me as I continue my better streak of getting the 12 splats and burning on average 700 calories.
The after burn is what a true OTF head strives for 💪🏽🍊
ZONES: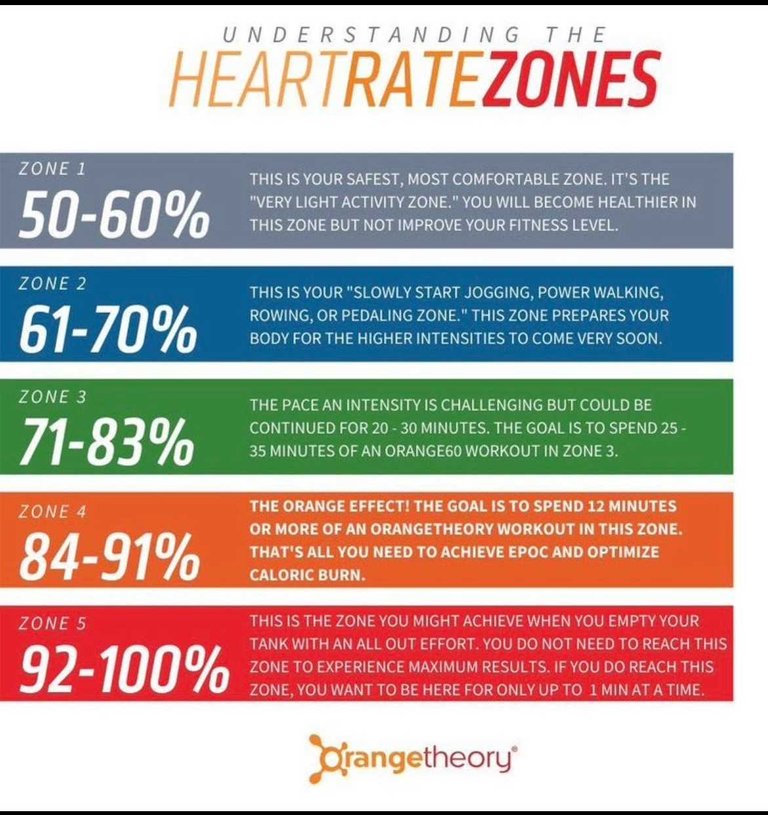 Heading to our home studio tomorrow morning to workout with the 5am crew tand another energetic coach and our Head Coach Mariah on the mic!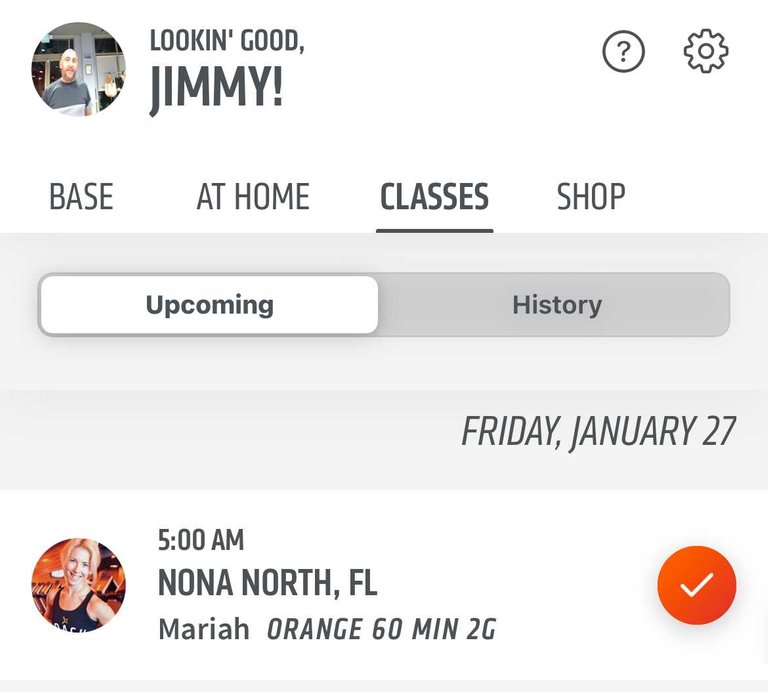 About Orangetheory Fitness (OTF)
https://www.orangetheory.com/en-us/
OTBEAT FAQ
https://www.orangetheory.com/en-us/otbeat-link-faq/
I've crushed 3000 PLUS Orangetheory Fitness sessions: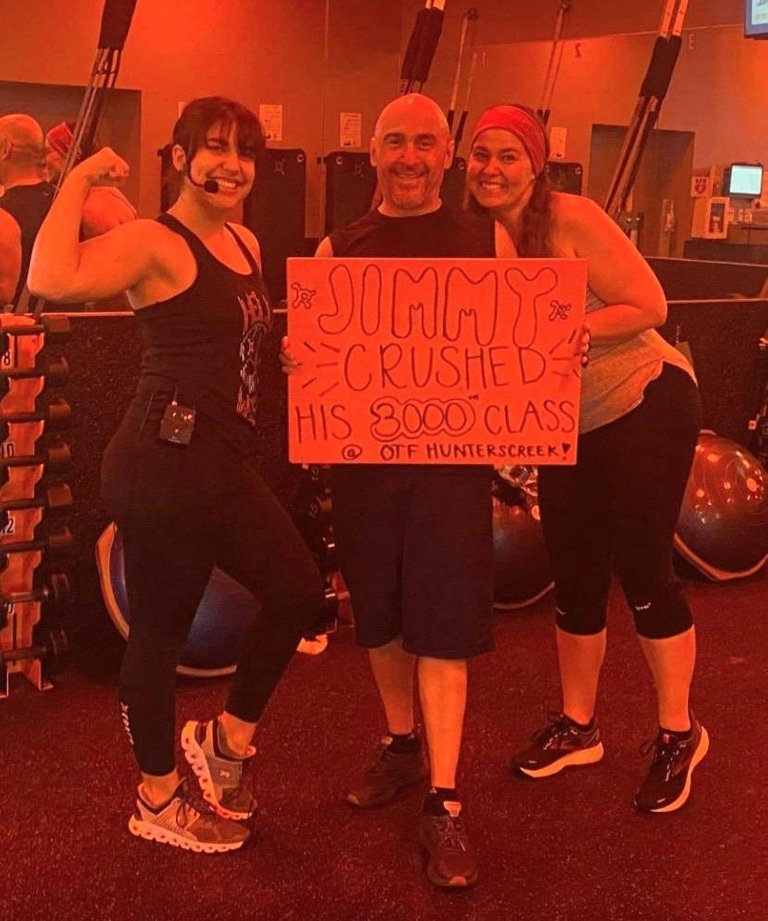 I'm up to 3183




This report was published via Actifit app (Android | iOS). Check out the original version here on actifit.io




26/01/2023

19068

Aerobics,Weight Lifting,Running,Treadmill,Gym
| | | | | | |
| --- | --- | --- | --- | --- | --- |
| | | | | | |
| 34 in | | in | | in | |
---
---