Bringing the Heat Mode - My Actifit Report Card: March 16 2023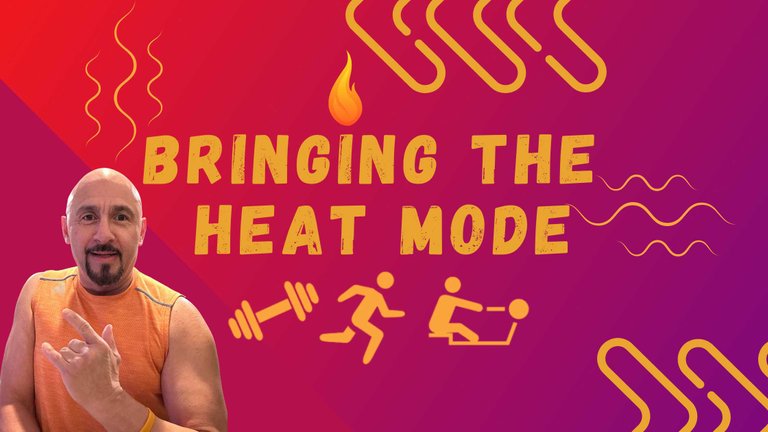 Thursday, March 16, 2023 - 2G - 60 minutes
E = Endurance
S = Strength
P = Power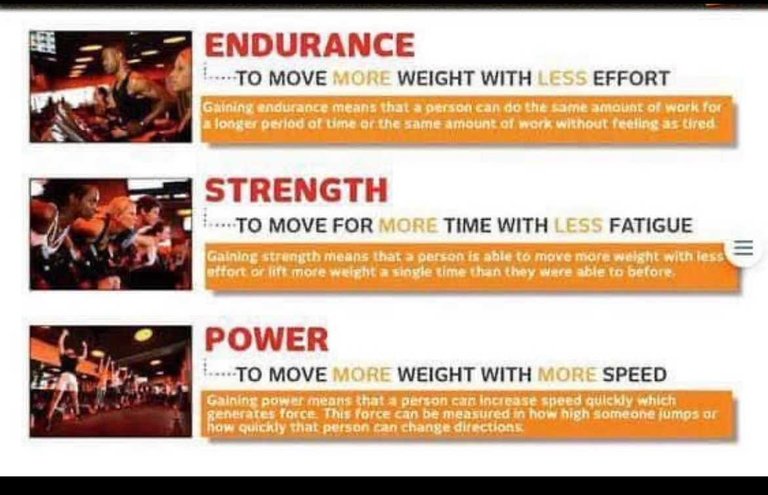 When I go in just hoping to get through a workout reaching my goals for each session following outstanding results the prior day and end up matching the burn, it's a helluva a way to start the day.
The last couple of days my wife Tiffany has had to take a few extra days off from working otu as her and the boys have been feeling like shit and unfortunately, their spring break week has been sick at home. I have had a few moments where I thought I was going to come down with something, but I've been getting by and able to go workout without missing a beat.
I drove over to OTF Hunters Creek this morning and burned splats with the 5:15am Warriors and Coach Nick had us bringing the heat despite another small group with Spring Break keeping folks from doing the earlier classes as they take advantage of sleeping in since kids are out of school.

On to the workout:
Somehow, I found the energy to surpass my 2.85 mile run yesterday with 2.9 miles today. Unlike yesterday, there were no inclines % in the template, but that allowed me to get my speed up to a max of 10.6 miles per hour this morning.
Tread
Block 1
1 minute push
1 minute base
45 second push
75 second base
30 second push
90 second base
45 second ALL OUT
Block 2
45 second ALL OUT
30 second walking recovery
45 second ALL OUT
1 minute walking recovery
45 second ALL OUT
90 second walking recovery
45 second ALL OUT
2 minute walking recovery
45 second ALL OUT
Block 3
1 minute push
1 minute base
45 second push
75 second base
30 second push
45 second ALL OUT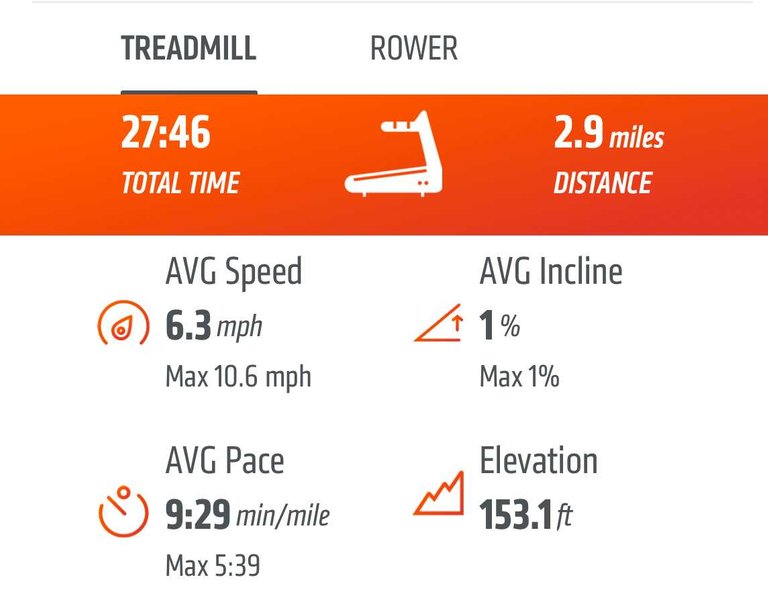 My shoulder was a bit tender today and although this year I haven't had to worry as much about the injuries that I've had to adapt to after the accident, there are still moments where my body reminds me of those areas I still have to remain careful with.
I kept my dumbbell choices to just 25 and 30 pounders this morning for the weighted exercises.
Floor - 23 minutes long
1000/500/250m rows
For each set of rows we added a round of the exercises below
so 1000 and one round of 10 reps
500 and two rounds of 8 reps
and of course 250 and three rounds of 6 reps
10/8/6 pop jacks
10/8/6 TRX bridge rows
10/8/6 alternating single arm snatches (weighted)
10/8/6 woodchoppers, each side (weighted)
10/8/6 alternating plank shoulder taps
Although it was only about 7 minutes of rowing total, I rowed over 1700 meters and finall broke out of my slump and pulled over 300 watts of power and hit 352 watts. Not my best, but it was so gratifying to get over the 300 mark as I used to pull 300 plus in every class for a long time during my OTF membership.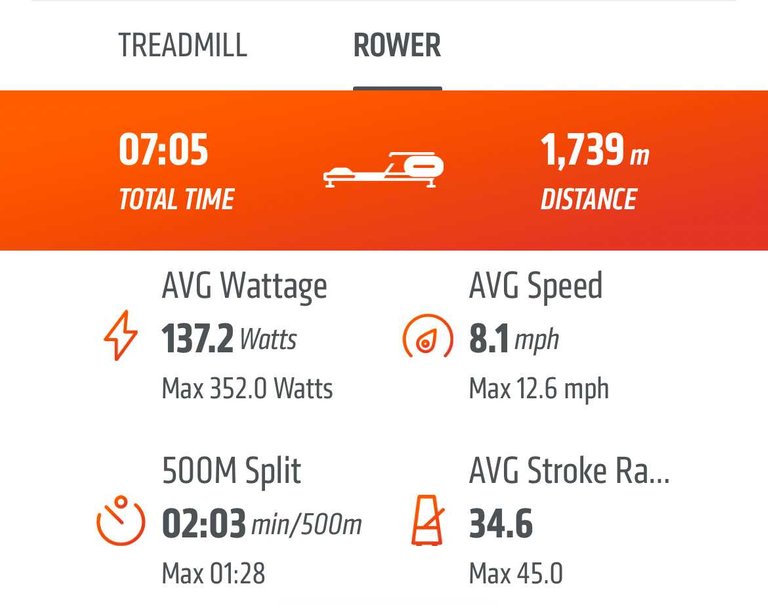 My OTBEAT HEART RATE MONITOR RESULTS: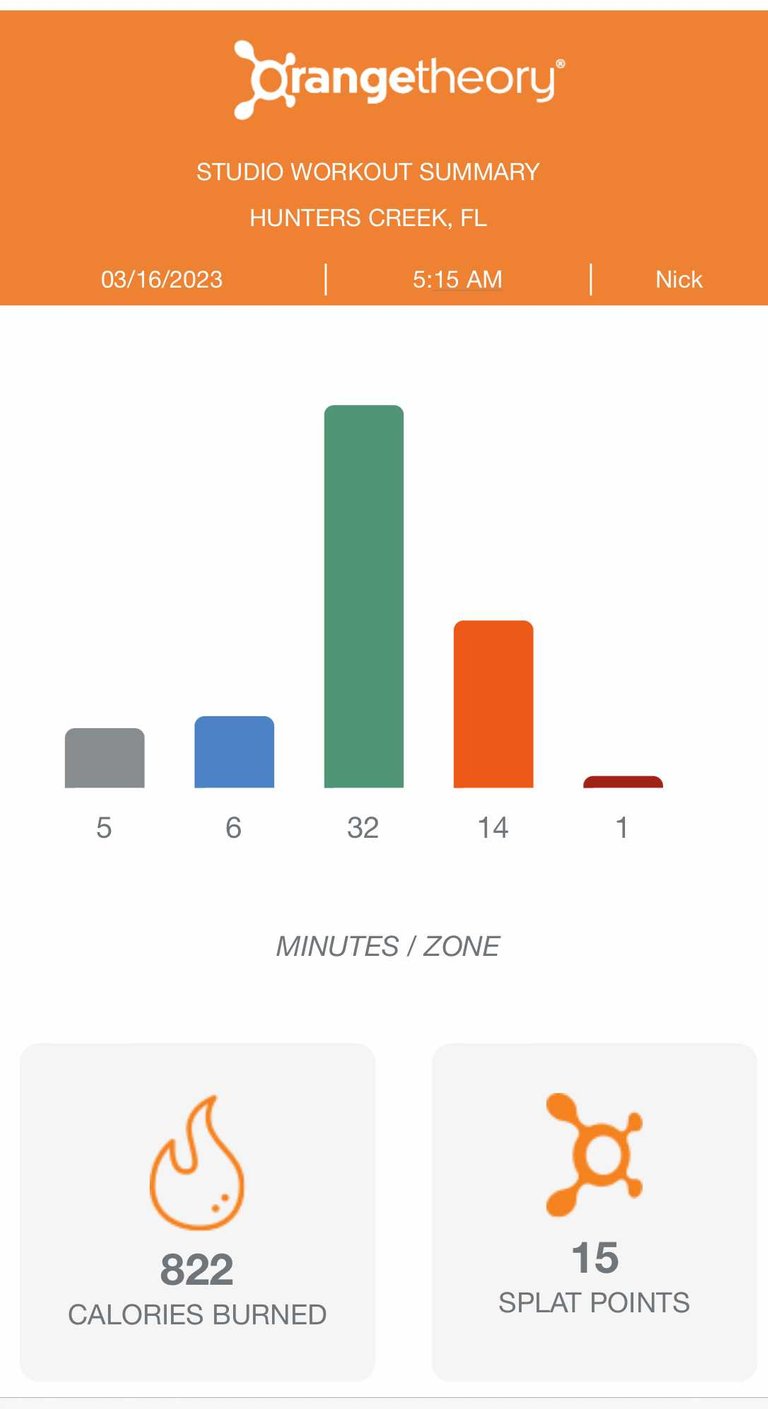 Another amazing looking chart with a badass 822 calories and 15 splats burned. Back to back 800 plus calorie burns with minimal if at all in the red zone means I was in control of my heart rate without letting it get too low where it would make it more difficult to burn the 12 plus spats we strive for at Orangetheory.
ZONES: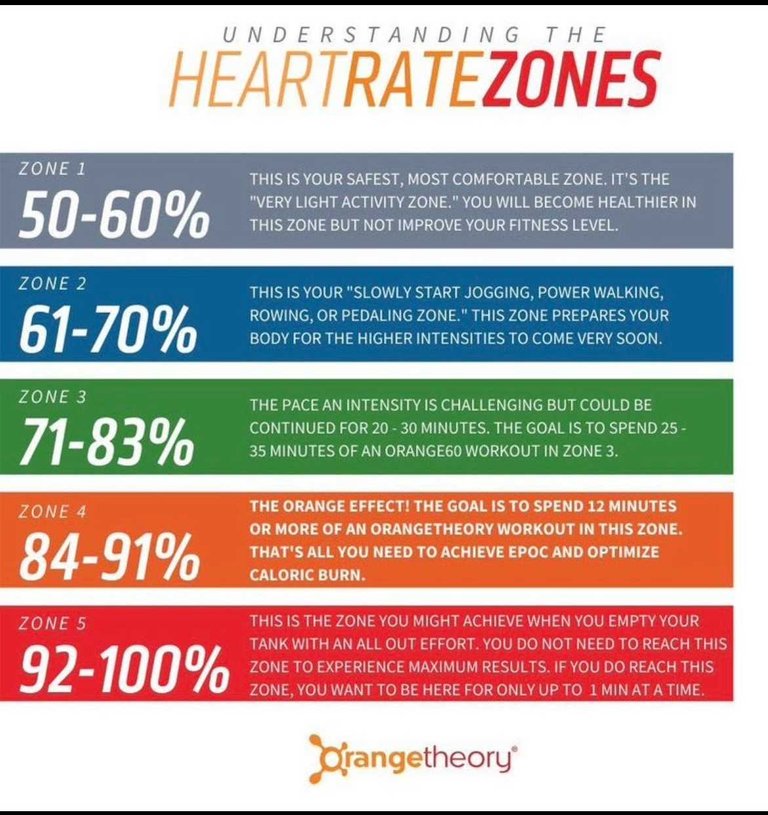 Tomorrow, Tiffa is finally getting back on track and we will be heading over to our home studio OTF Nona North to burn splats with the 5am Crew and Head Coach Mariah and more than likely will be extra energetic, as it's going to be a Luck of the Draw and St. Patrick's Day workout where it looks like they are going to challenge us a bit while having some fun.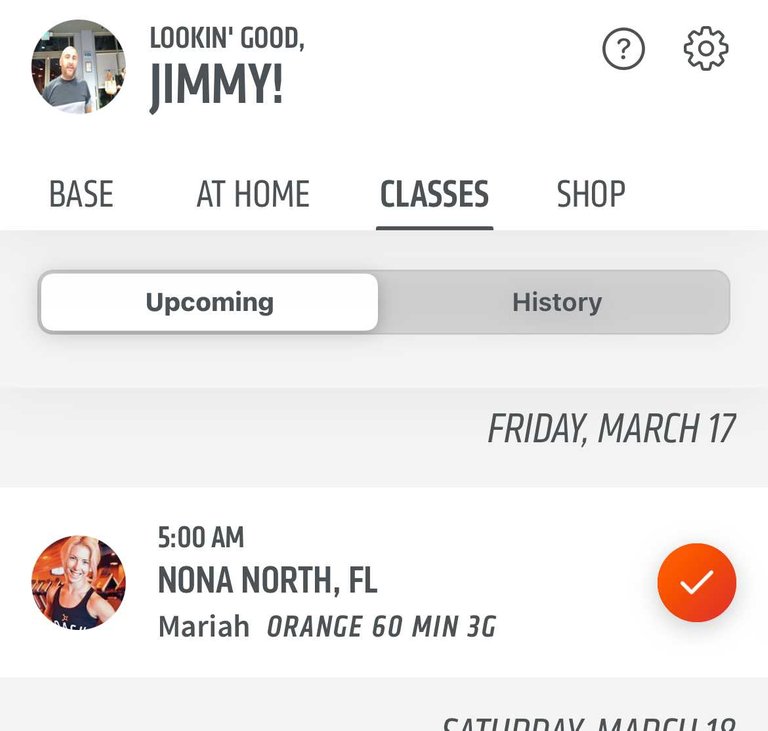 Then on Saturday, Tiffa and I will be heading out to West Palm Beach to catch a Spring Training game and while we are out there we will be working out for our 202th Orangetheory Fitness Coach as a couple while adding another studio to our list as well. I believe it's somewhere around 40.

About Orangetheory Fitness (OTF)
https://www.orangetheory.com/en-us/
OTBEAT FAQ
https://www.orangetheory.com/en-us/otbeat-link-faq/
I've crushed 3000 PLUS Orangetheory Fitness sessions: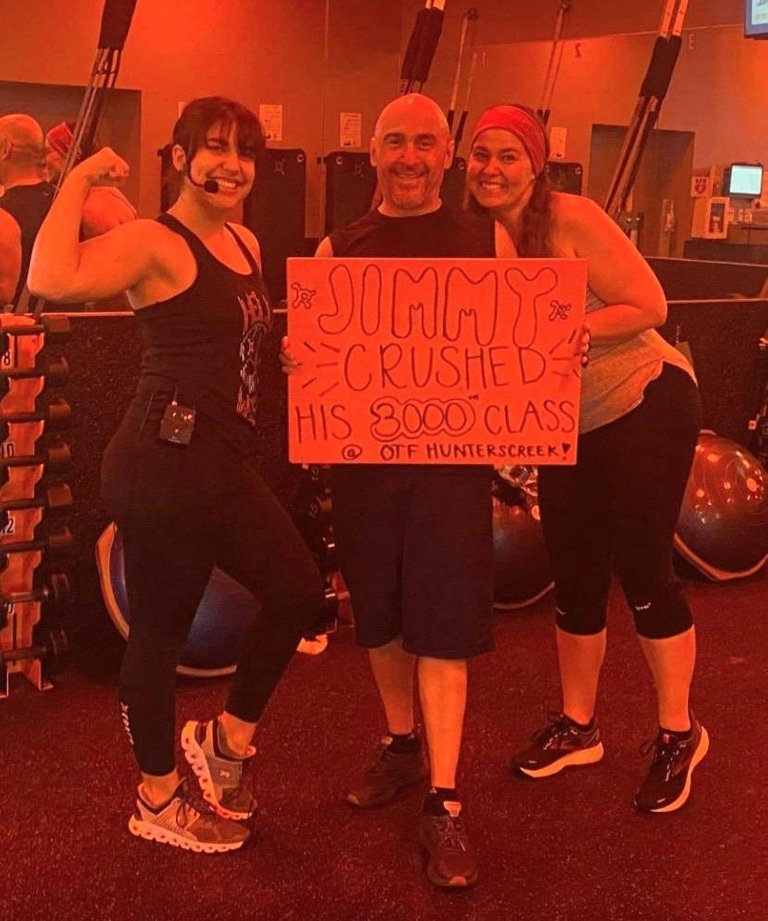 I'm up to 3215

This report was published via Actifit app (Android | iOS). Check out the original version here on actifit.io




16/03/2023

20981

Aerobics,Gym,Weight Lifting,Treadmill,Running
| | | | | | |
| --- | --- | --- | --- | --- | --- |
| | | | | | |
| 34 in | | in | | in | |
---
---