Opening Day Burn Mode - My Actifit Report Card: March 30 2023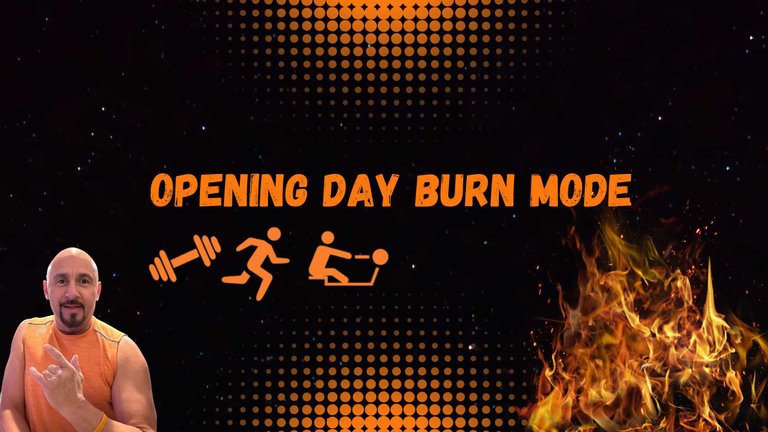 Thursday, March 30, 2023 - 2G - 60 minutes
E = Endurance
S = Strength
P = Power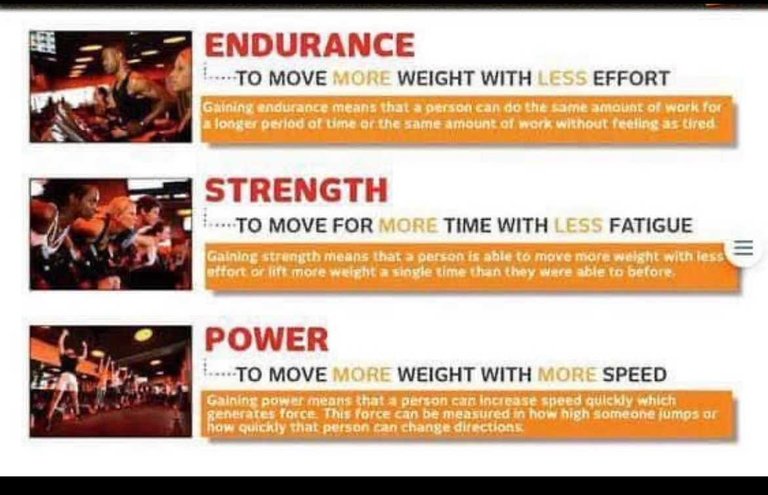 Another workout in the books. Tiffa is away on business and I took the day off from work, so I can watch Opening Day baseball all day, so I slept an extra hour and went to a 6:15am session instead this morning. Normal workouts are either 5am or 5:15am for Tiffany and me.
I drove over to the OTF Nona South studio and Coach Elise was coaching the 6:15am session.
The template was one Tiffa and I did a few weeks ago at OTF West Palm Beach, but did it in a 3G format; today I did it in a 2G.

On to the workout:
Rowing time was limited to just the warmup. Yesterday, was my rest day and from what I understand the template was heavy on rowing.
Today, the template called for mostly endurance and power and being familiar with the template I already knew that I was going with 20 to 25 pound dumbbells for the weighted excercises as no need for heavy dumbbells were necessary or safe for my shoulder.
Floor Block 1 - 10.5 minutes (3 Round Circuit)
8 single arm neutral grip thrusters with rotation, each side (weighted)
Go down two reps after each round: 10 / 8 / 6 total alternating tall kneeling to squat to jumps
8 high raises (weighted)
Then the next two core excercises repeating until time called:
10 total sprinter sit-ups
10 back extensions to lat pull downs (similar to superman)
Floor Block 2 - 10.5 minutes (3 Round Circuit)
8 skier swings (weighted)
Go down two reps after each round: 10 / 8 / 6 power push ups
4 lateral lunge to balance bicep curls, each side, (weighted)
Repeat until the finisher:
10 straight leg raises to crunches
10 total low plank alternating leg lifts
FINISHER: Member's choice of 30 seconds of sprinter sit-ups or low plank alternating leg lifts (I was in the middle of doing them, so just chose those)

The run template on the treadmills was very endurance forward, so my thought going into it was just pick a speed and try not to come off of it too much, so I didn't run anything in the 10 to 12 miles per hour, but maintained an average of 6.4 miles per and since template called for increasing as you run the long blocks, I went up to about 7.1 to 7.5 but would bring it back to about 6.5 to 6.7. The key for me today was minimizing the walking recoveries to ensure I get my splats. I did run a 9.1 miles per hour in the last ALL OUT.
Tread Block 1 (10.5 minute run for distance)
90 second push
30 second base
75 second push
45 second base
1 minute push
1 minute base
45 second push
75 second base
30 second push
90 second base
30 second ALL OUT
Check distance

Tread Block 2

The same as above

10.5 minute run for distance
Try to match or beat distance from block 1

I was able to to match, so it was 1.3 miles per block to get 2.6 miles in this morning.







My OTBEAT HEART RATE MONITOR RESULTS:

720 calories and 15 splats burned is not too shabby and it's important to note that I didn't go into the red zone at all today and still burned enough to have a successful workout. The chart is not great, but that happens more than it doesn't. A beautiful pyramid does adds an extra boost to the workout, so not getting it all the time makes it more appeciative when it does happen.

ZONES:

Tiffa won't be back until late Wednesday, so I'll be rolling out to the workouts riding solo.

The home studio is tomorrow's studio of choice - OTF Nona North, the 5am Crew and Head Coach Mariah managing the 5am'ers through whatever template OTF has ready for us.







About Orangetheory Fitness (OTF)

https://www.orangetheory.com/en-us/

OTBEAT FAQ

https://www.orangetheory.com/en-us/otbeat-link-faq/

I've crushed 3000 PLUS Orangetheory Fitness sessions:

I'm up to 3224
This report was published via Actifit app (Android | iOS). Check out the original version here on actifit.io




30/03/2023

12350

Aerobics,Gym,Weight Lifting,Treadmill,Running

| | | | | | |
| --- | --- | --- | --- | --- | --- |
| | | | | | |
| 34 in | | in | | in | |
---
---