Jiffy and Coach Willow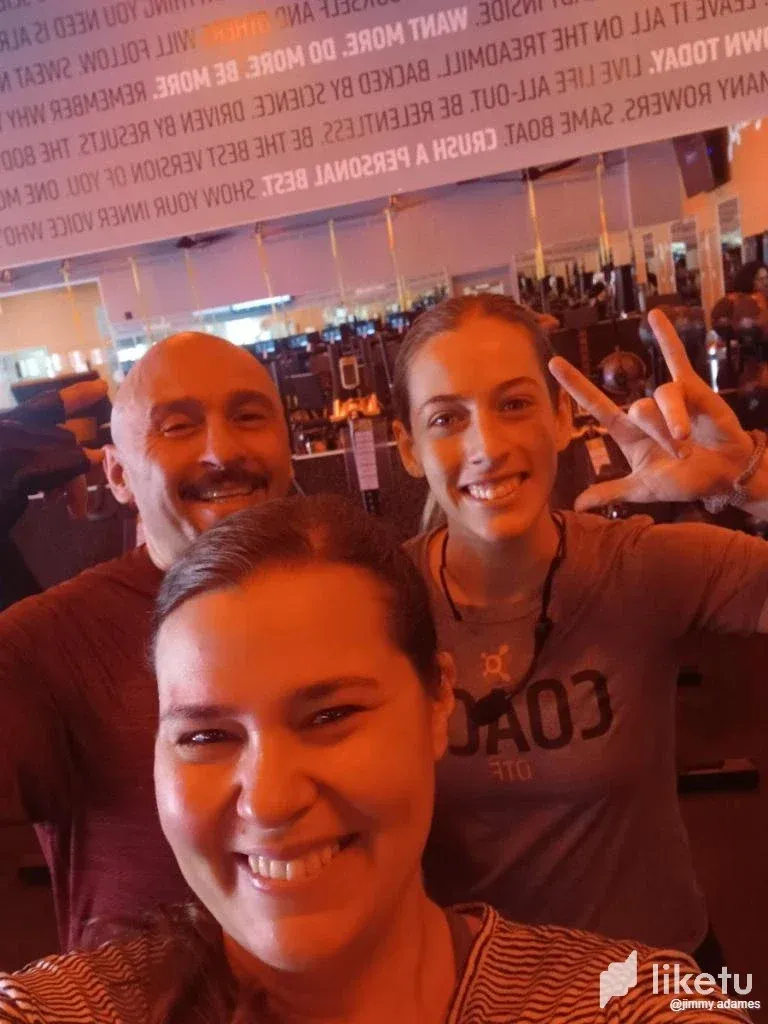 Tiffany and I got in another ORANGETHEORY FITNESS workout today and although Coach Willow is not one of our new coaches to add to our growing #catchacoach list, which stands at 209 Coaches; we hadn't worked out for her since before the car accident.
We have a simultaneous selfie routine going on when we always document our first time burning splats for an OTF Coach and one that we currently are doing with coaches, we hadn't worked out for, since before the accident.
It's almost like a family reunion within the Orangetheory community.
Today, Tiffa and I drove out to Orangetheory Orlando - SoDo. which is towards one of our favorite areas in Orlando, Florida.
The workout template was very good and although it had a run to row aspect which makes it harder for me to get good numbers by the end of a session, I did that and beyond. I burned 744 calories and met some other metrics I left happy with. I maxed out at 10 miles per hour on the last run which was a 30 second ALL OUT run. I got close to 400 watts during my rowing intervals, which hasn't been easy to do for a while and finally the floor work had us using dumbbells for all of our excercises. I used as low as 15 pounds to as high as 30 pounds, since they were more about quality than quantity moves today.
Jiffy (Jimmy + Tiffany) as we are known in the Orangetheory community find Coach Willow's style to be energetic and very good technically and although she doesn't coach as many classes anymore; because she has a fledgling nursing career; we are glad to have gotten in another workout with Coach Willow.
MORE LIFE
---
For the best experience view this post on Liketu
---
---