Ninety Minutes of Chaos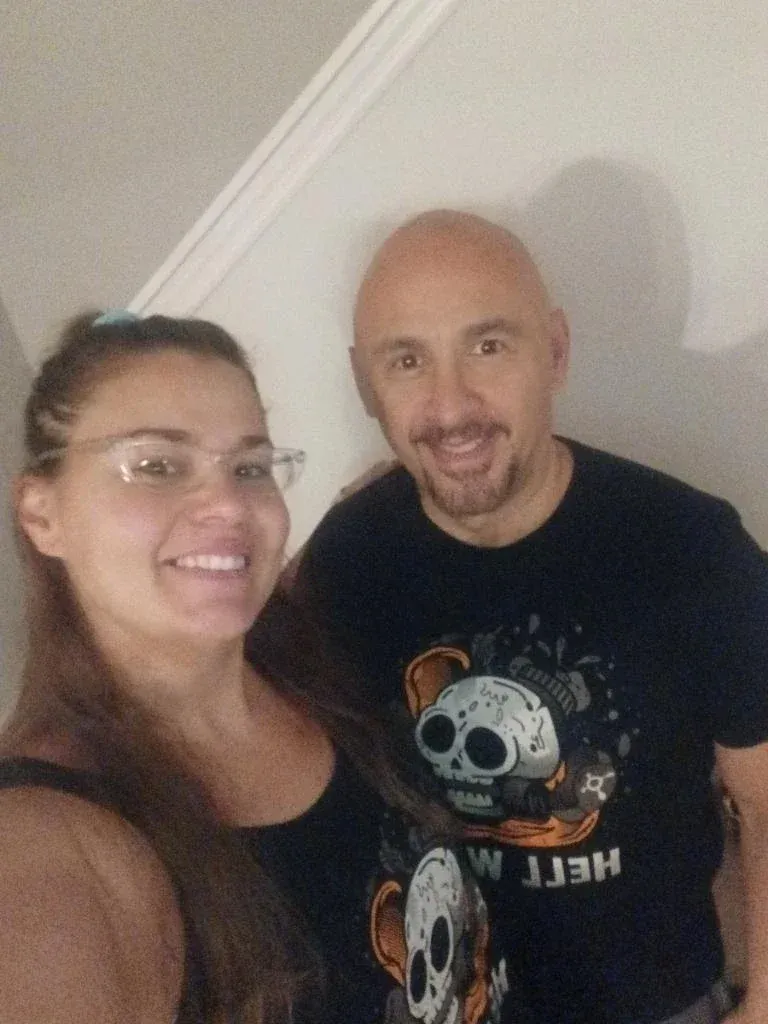 Today, Tiffany and I got through a brutal ninety minute ORANGETHEORY FITNESS high intensity interval training session on the SIXTH of EIGHTH day into OTF HELL WEEK 2022!
Today, was another level as we signed up for the 90 minute class today a few weeks ago without realizing we had. Don't get me wrong, not that we haven't done one before, but it's the first one we have done since coming back from car accident. Today, does mark the second month back after three months recovering from the injuries.
An added bonus though, was that Coach Tom "The Muscle Mouse" Stokes was running the class and that was a surprise, since we hadn't anticipated Tom coaching any of the Hell Week classes we were doing at our home studio.
The name of today's template was "Confirm Chaos" and I hope to do an ActiFit post breaking down the template later on today. It was frickin' insane. Various burpee styles using the bench.
The template was 3G style and it was a constant rotation between three groups of members and Coach Tom had to keep everything moving on the second, on the minute and making sure everything got done in 90 minutes.
I burned over 1,300 calories!!!
Jiffy (Jimmy + Tiffany) as we are known in the Orangetheory community, our yearly routine, has been sporting the shirts we earned throughout the Hell Week series in year order and today's shirt was from the 2020series; which I uploaded our selfie to this post.
Previous Day(s):
Jiffy on Day One of OTF Project: Hell Week 2022
Jiffy on Day TWO of OTF Project: Hell Week 2022
To Hell or High Wattage
Switch the Core Concept
Hills on Five
---
For the best experience view this post on Liketu
---
---