The Nerdy Draft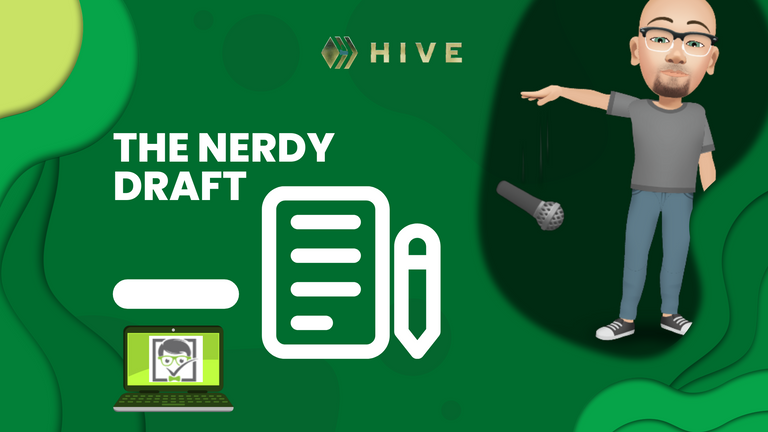 Are you ready?!
For the NFL Draft?!!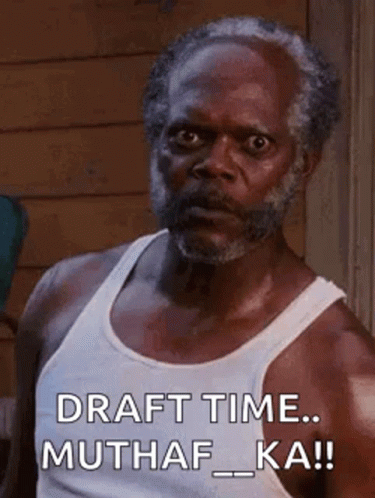 Anyway, this post is not entirely about the NFL Draft; but I'm taking full advantage of the significance of it and how the next couple of days, is heaven on earth for NFL Football Fanatics.
If you have no idea what the NFL Draft is NFL.COM has a snazzy section on their site about The History of the Draft
If you prefer the WIKIPEDIA.ORG version: National Football League Draft
My favorite NFL team does not have a high draft pick this year, but I am an NFL Football fanatic the less and I get absorbed with it as millions and millions of other folks.

Ok, so I'm going to put the following folks on blast (in a good way) for being on the what I am going to use as my draft board - of course, you will not be surprised; if you know me by now- The LISTNERDS Richlist, because these are some of the most amazing folks that keep me motivated day in and day out; here on HIVE.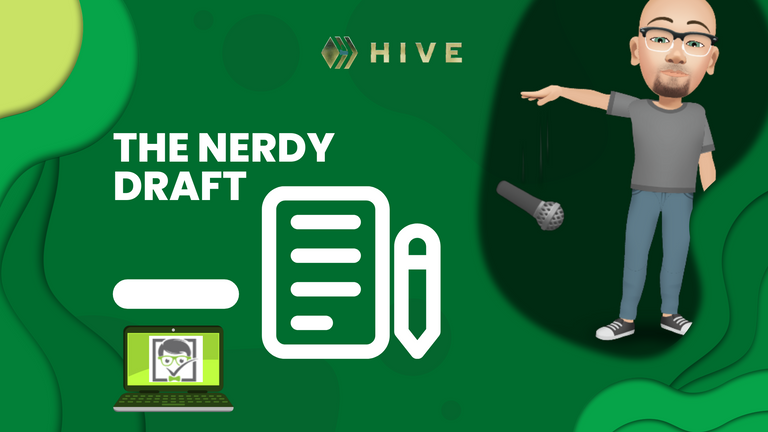 So, on draft day; teams are looking to add pieces to take them to the next level, rebuild a team that has had a rough time getting wins much less making the playoffs or looking for that potential superstar that is going to change the makeup of your team and that is usually reserved for a Quarterback, Offensive Lineman or a monster Linebacker who can crush opposing linemen and get to the opposition's QB. Game Changers! Franchise Impacting Players. !WINNERS!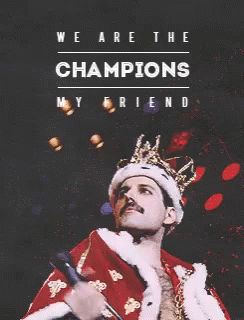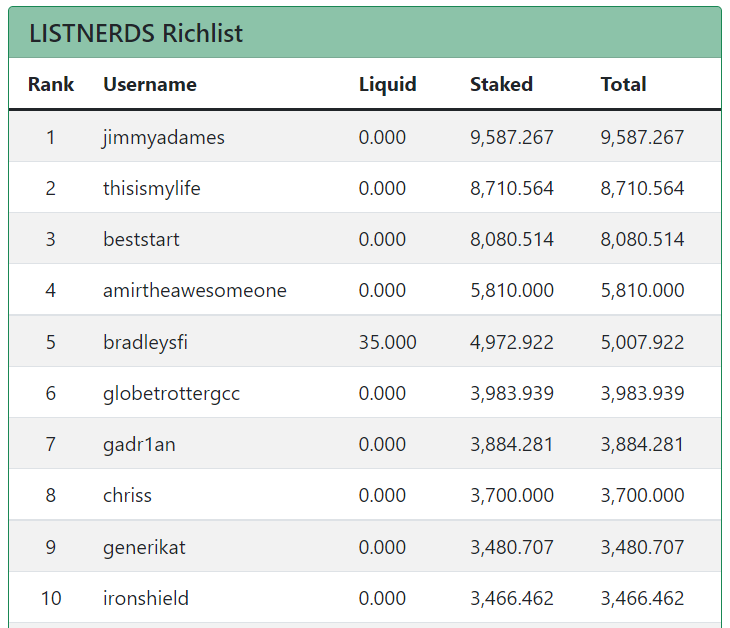 Well, um; yes, I know I'm at number one. I really didn't expect to be at this point. But look at me as a Heisman Trophy winner, who barely makes the impact in the NFL that they made in college. I'm a team player, for what's that worth.
With that said, I'll point to this blog post:
A Nerdy List with Community Richness
Let's dive right into the #2 pick and if it wasn't for their busy life off-chain and on; they would have left me in the dust eons ago, but totally the Nerdy MVP, hands down; case closed.
@thisismylife - their latest LISTNERDS post: Receiving Listnerds Referral Commissions (Without An Uphold Account) and a slew of helpful, team building and motivational ListNerds posts on HIVE! Not a marketer by trade, but is out-marketing many of us.
#3 - man, this guy is that old school dude that brings continuity to a team. I view @beststart as the glue of an offensive line. The center. The QB of the offensive line. Slow and steady guy who quietly is crushing it and has been nipping at my heels and ready to knock off that number one spot - any day now.
He can teach us a thing or two about List Building, comes up with shit I didn't know existed on HIVE and more importantly, he's a PA-C and is dropping some knowledge with his The Medical Minute HIVE posts.
Oh damn, here comes the #4 pick and it's @amirtheawesome1 - total beast mode. He's that defensive back who comes out of nowhere and hits you with "awesome" content left and right. By the way, he's a funny guy. With all that said, he's a content creating machine and of course I'm biased and kind of dig when he does a ListNerds post. His most recent: ListNerds Keyword: Honesty With Yourself
The fifth pick is Mr. Positivity, Mr. Frackin @bradleyarrow - talk about consistency. I mean, day in and day out, post after post, video after video, tweet after tweet and flew up the ranks on the rich list and honestly; this guy isn't about to slow down - not for a second. Here is his latest nerdy post: Do you need 5000 reasons to join Listnerds?
#6 on the rich list draft board, admittedly; is the one person, I haven't engaged with as much. I tell you what though, I know they are around. You can tell, they are about the HIVE community. They reblog, they drop comments and they share other's folk's content on ListNerds. I equate @globetrottergcc to that safety who coach puts in to spy on the QB. That extra player with speed who will come out of nowhere and no one sees coming.
A solid #7 on the board is @gadrian and talk about a person who cranks out SOLID content. I mean, I can only wish to have half the knowledge this guy has regarding the most important happenings here on HIVE. He's that veteran on the team, that has been to multiple Pro Bowls and has a couple of championship rings. It's hard not read one of his posts and pick up a nugget or two. Check out his latest post: PolyCub's Stablecoins Farm Is Already the Best Option to Buy Hive Dollars in Larger Chunks via a Stablecoin
Pick number eight is one of my favorite dudes. Heck, he's part of the CTP Inner Circle and @mba2020 is tenacious in wanting to absorb as much knowledge, as possible. I mean, he's constantly looking at ways to challenge himself, but wanting to benefit other's with this content. It's like he wants to sack the QB, but to knock the Running Back right off his fight simultaneously. Even when things get a bit rough for him, he comes back ten times stronger. Chris says it best here My Experience With No Excuses
#9 is one of my faves!!! @generikat is what makes me love being a ListNerds ambassador. I owe getting to read and see their amazing content through the ListNerds experience. I don't believe, at least for a very long time; would I have ever run across their content. This is on their bio: Writer, Homesteader, and full-time Existential Enthusiast. Incredible content creator!!! Honestly, it's almost like I would be dissing one post by pointing you to another. But let's go with one they posted 3 days ago, had a ton of comments and of course mucho upvotes: The Clagstone Meadows Birthday Hike! and there is just so many other posts that will have you sitting in front of your screen for hours reading their stuff.
In the tenth slot on the ListNerds Richlist - @ironshield - is probably someone, I would have encountered either way, because of their ALIVE TRIBE activity, but nevertheless; saw their mail on the nerdy platform and began checking out their content, he is very supportive of people's content and engages. He also is one of the famliest family person on earth. Also, brings some very informative content and I've learned a few things from the guys through his posts and always enjoy seeing how much joy his family brings him; as it's evident that he brings them. Benjamin is one amazing dude. One of his most interesting much check-out posts Found An Old Box of Treasure
I'm ready to go battle any team with these amazing people:
Let's Gooooooooooooooooo!!!


*HIVE Divider Courtesy of @doze
I'm an upgraded member and use the following services:
CANVA.COM
IMGBIN.COM
CLICKTRACKPROFIT.COM
LEADSLEAP.COM
LISTNERDS.COM
THEATHTLETIC.COM
---
---