[ESP / ENG] Polémica o no, Francia campeona de Liga de las Naciones de la UEFA / Controversial or not, France champions the UEFA Nations League
      Ayer tuvimos una gran final en Liga de las Naciones de la UEFA, esa final Francia contra España, no oculto nada. España sinceramente, yo fui de los que más crítico a Luis Enrique, desde lo táctico hasta las convocatorias y me callo. Se puede decir que esta selección de España aunque perdió, hay selección para rato, muchos jóvenes dando la cara y demostrando que hay futuro. Un jugador que me llamo mucho la atención fue el jovencito de 17 años Gavi, España y el Barcelona tienen el futuro asegurado con este chamo, se notó la diferencia de como entrena Luis Enrique, el joven brillo, con Koeman parece un jugador más, suda la camiseta como muchos deben hacerlo.
Yesterday we had a great final in the UEFA Nations League, that final France against Spain, I'm not hiding anything. Spain honestly, I was one of those who criticized Luis Enrique the most, from the tactical to the calls and I kept quiet. It can be said that this Spanish team, although it lost, there is a selection for a while, many young people showing their faces and showing that there is a future. A player that caught my attention was the 17-year-old boy Gavi, Spain and Barcelona have a guaranteed future with this guy, you noticed the difference in how Luis Enrique trains, the young brilliance, with Koeman he seems like one more player, he sweats the shirt as many should.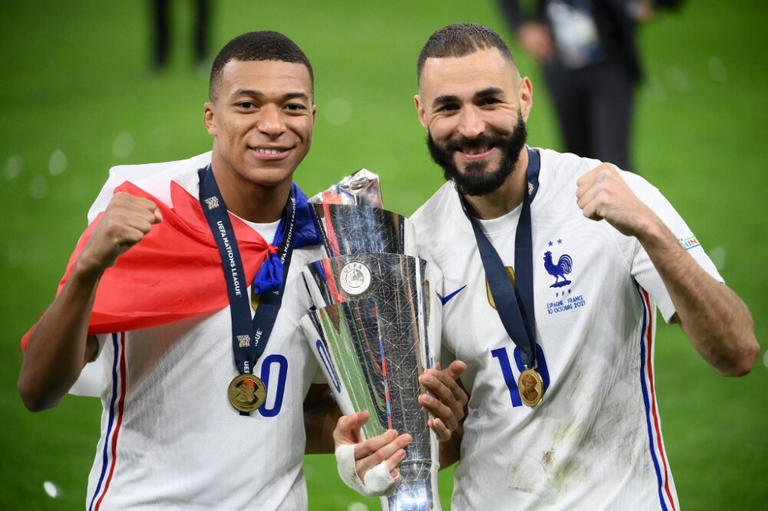 fuentes
---
      Fue un juego en el cual paso de todo, muchas polémicas por parte del VAR (lo veo tan innecesario en el fútbol) pocas veces resuelve los problemas y casi siempre crea polémicas. Una mano de Kounde, el árbitro no la señalo penal y el VAR fingió demencia, un muy polémico gol de Mbappe, el cual le dio el título a Francia, dicen que hubo fuera de juego por parte de delantero francés, pero las reglas dicen que fue legal, ya Eric García rozo el balón al intentar el despeje, con el reglamento anterior no había gol, pero esta nuevas reglas y el VAR, nos confunden mucho siempre, todo cambio ¿apoyan las nuevas reglas? Yo solo extraño el fútbol como era antes, aunque efectivamente hay que evolucionar, pero muchas cosas deben mejorar. Esta dos selecciones nos brindaron un gran espectáculo futbolístico.
It was a game in which everything happened, many controversies on the part of the VAR (I see it so unnecessary in football) rarely solves problems and almost always creates controversies. A hand from Kounde, the referee did not signal a penalty and the VAR feigned insanity, a very controversial goal by Mbappe, which gave France the title, they say there was an offside by the French striker, but the rules say that It was legal, since Eric García brushed the ball when trying to clear, with the previous regulation there was no goal, but these new rules and the VAR always confuse us a lot, any change, do you support the new rules? I just miss football as it used to be, although it does have to evolve, but many things need to improve. These two teams gave us a great football show.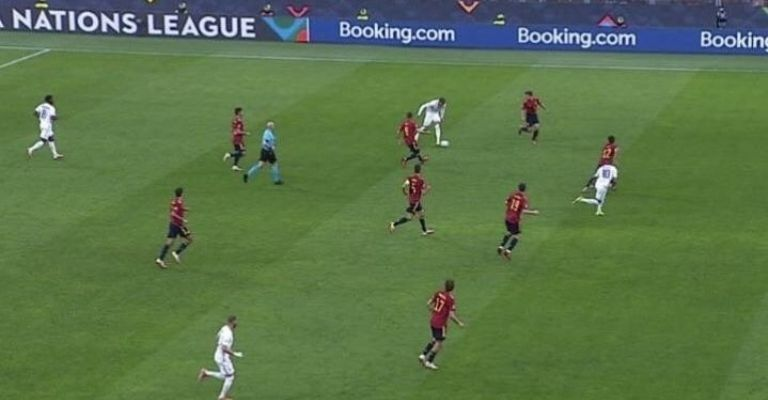 fuentes
---
      Algo que no puede pasar por desapercibido es el equipazo que tiene Francia, esa combinación Mbappe y Benzema es brutal, fue un juego como cuando enfrentaron al Bélgica, una remontada, en cuestión de minutos, estos jugadores voltearon el juego y se llevaron el trofeo a casa y España tiene equipo, pero no tiene esta calidad individual que tienen los franceses. Excelente partido de los españoles, pero Francia hizo los goles, la campeona del mundo, sigue siendo en estos momentos de las mejores selecciones a nivel europeo y nivel mundial. Francia ya lo gano todo, desde Mundial sub 17, hasta la Liga de Naciones, que generación señores.
Something that cannot go unnoticed is the great team that France has, that combination of Mbappe and Benzema is brutal, it was a game like when they faced Belgium, a comeback, in a matter of minutes, these players turned the game around and took the trophy to home and Spain have a team, but they don't have the individual quality that the French have. Excellent match for the Spaniards, but France scored the goals, the world champion, is still currently one of the best teams at European and world level. France already won everything, from the U-17 World Cup to the League of Nations, what a generation gentlemen.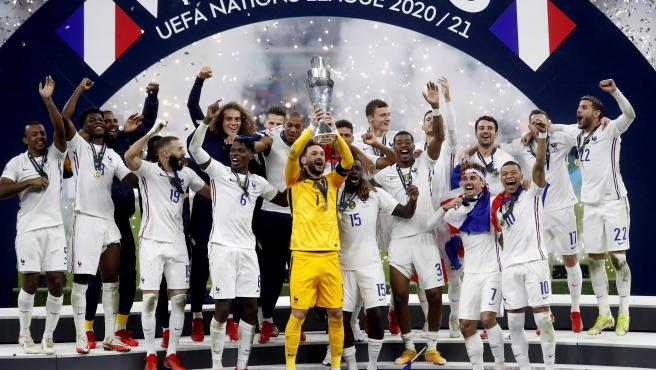 fuentes
---
      ¿Benzema balón de oro? Si yo soy fanático del Real Madrid y también creo que a Karin Benzema no se le ha valorado como merece y está teniendo un año descomunal, sin hablar de su 2020, se cargó el solo al Real Madrid, aunque algunos digan que Messi, señores, Messi es excelente jugador, pero dejemos de romantizar que por ser un gran jugador merece el balón de oro, gano la Copa América, pero a nivel del clubes, creo que todos vimos aquellos resultados de Champions y liga en el Barcelona, yo sinceramente pienso que no lo merece, en mi top 3, estaría Cristiano, no gano nada importante con Juvetus, pero ¿han visto todos los récord que ha roto? otro de mi top seria Robert Lewandowski, se lo merece sin duda alguna, desde mi punto de vista está por encima de todos, es el delantero más letal actualmente, de no ganarlo sería un gran robo.
Benzema Ballon d'Or? If I am a Real Madrid fan and I also believe that Karin Benzema has not been valued as he deserves and is having a huge year, not to mention his 2020, he only charged Real Madrid, although some say that Messi, gentlemen, Messi is an excellent player, but let's stop romanticizing that for being a great player he deserves the golden ball, he won the Copa América, but at the club level, I think we all saw those results of the Champions League and the league in Barcelona, ​​I honestly think that He doesn't deserve it, in my top 3, I'd be Cristiano, I don't win anything important with Juvetus, but have you seen all the records he's broken? Another of my top would be Robert Lewandowski, he deserves it without a doubt, from my point of view he is above all, he is the most lethal striker at the moment, if he did not win it it would be a great robbery.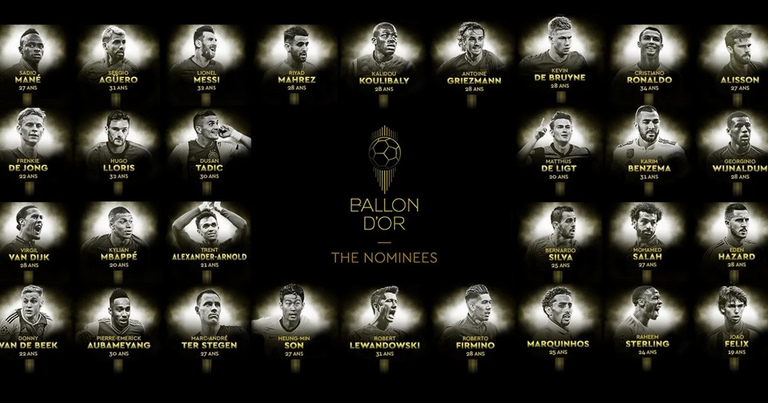 fuentes
---
      Y por otro lado pienso que Benzema, también lo tiene muy merecido, sus números en el Madrid han subido brutalmente, volvió a la selección y ya levanto un título, si alguien le pedía títulos con su selección, ya lo tiene. Aparte todo sabemos que es un 9, con corazón de 10, es un jugador que se sacrifica por el equipo y no tiene egoísmo alguno al momento de los goles. Desde mi punto de vista ese es mi top, Cristiano, Lewandowski y Benzema Y Francia, tiene un equipazo y aunque se habla de polémicas, fue más inteligente que España y gano el juego, un juego que fue brutal.
And on the other hand I think that Benzema also has it very deserved, his numbers in Madrid have risen brutally, he returned to the national team and already raised a title, if someone asked him for titles with his team, he already has it. Apart from everything we know that he is a 9, with a heart of 10, he is a player who sacrifices himself for the team and does not have any selfishness at the time of the goals. From my point of view that's my top, Cristiano, Lewandowski and Benzema And France, he has a great team and although there is talk of controversy, he was smarter than Spain and he won the game, a game that was brutal.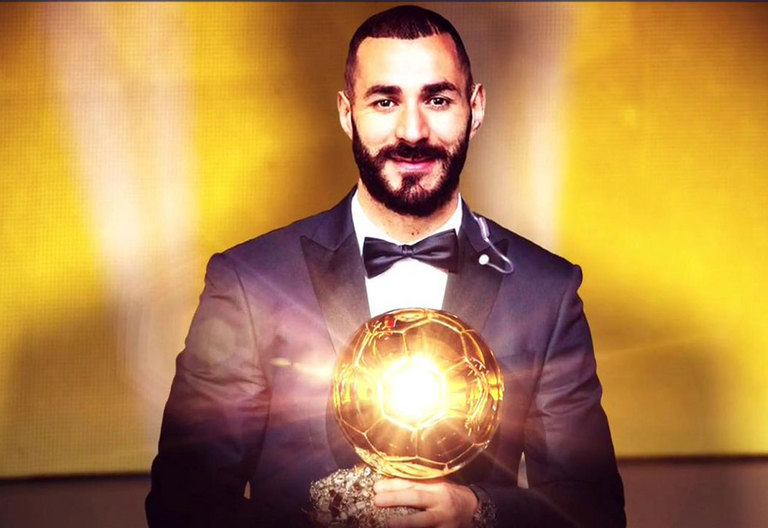 fuentes
---
Esto ha sido todo por hoy queridos amigos. DE FÚTBOL SE HABLA ASÍ. Muchas gracias por leerme.
This has been all for today dear friends. FOOTBALL IS SPOKEN LIKE THIS. Thank you very much for reading me.
---
---