Europa le queda grande al Barcelona / Europe is too big for Barcelona
     Se viene haciendo costumbre que los catalanes queden fuera de competencias europeas en estos meses, es una situación bastante incómoda, ver un equipo tan grande como el Barcelona siendo el hazme reír de Europa. He visto entrevista de jugadores y hasta del técnico y ver ese conformismo no es normal ¿Como pueden decir que todo está bien? Realmente no está bien, si es verdad que le queda la Liga, la Copa del Rey ¿Eso es suficiente? Eso desde mi punto de vista es conformismo, es una mentalidad mediocre y perdedora. Un equipo grande siempre va por todo, siempre lucha hasta el final y este Barcelona de Xavi no lo hace, solo piensan que esta bien hacer un partido regular y quejarse porque les toca rivales fuertes.
It has become customary for the Catalans to be out of European competitions in these months, it is a very uncomfortable situation, to see a team as big as Barcelona being the laughing stock of Europe. I have seen interviews with the players and even the coach and to see such conformism is not normal, how can they say that everything is fine? It is not really fine, if it is true that they still have the League and the Copa del Rey, is that enough? That from my point of view is conformism, it is a mediocre and losing mentality. A great team always goes for everything, always fights until the end and this Barcelona of Xavi does not do it, they only think that it is good to play a regular game and complain because they have to play against strong rivals.
     Si quieren ganar algo importante deben ganarle a los mejores ¿Es justo que de 16 partidos disputados en Europa solo hayan ganado 4? Si el Madrid estuviera pasando esto, seguramente Ancelotti no estuviera en el banquillo, pero eso es lo que diferencia de un equipo grande de Europa con mentalidad ganadora y a otros grandes con una mentalidad muy pobre, por eso siempre uno sobresale y el otro se conforma con cosas pequeñas. Al final Xavi siguió con mucho hablar y poco demostrar, le gano al Madrid, va de primero en liga y en buena posición en la Copa del Rey, pero en la Champions y Europa League, cualquier equipo les pasa por encima. Si eso no es un fracaso ¿Que lo es entonces?
If they want to win something important they have to beat the best. Is it fair that out of 16 games played in Europe they have only won 4? If Madrid were going through this, surely Ancelotti would not be on the bench, but that is what makes the difference between a big team in Europe with a winning mentality and other big teams with a very poor mentality, that is why one always excels and the other is satisfied with small things. In the end Xavi continued with a lot of talk and little to show, he beat Madrid, is first in the league and in a good position in the Copa del Rey, but in the Champions and Europa League, any team passes over them. If that is not a failure, what is?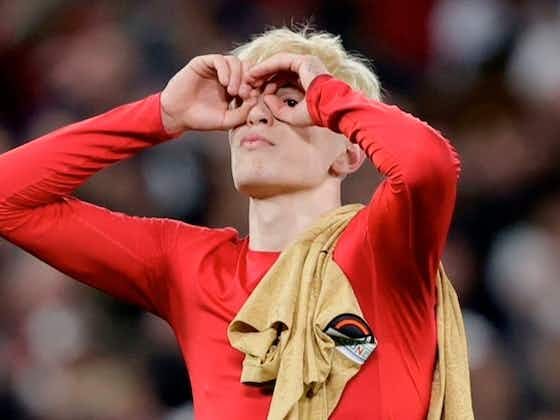 FUENTES
     También hay que alabar lo que hizo el Manchester United, tuvieron que remontar para ganar, bien por Ten Hag y sinceramente yo creo que tampoco le alcanza para ganar esta competición, obviamente el equipo ha mejorado mucho, pero lo que hace Casemiro en ese mediocampo es único, es una cosa de locos, el tipo se ha vuelto indispensable en la alineación, hace todo, que gran fichaje, del resto y aunque ganen sigue sin gustarme, pero el partido que hicieron frente a los culés fue muy bueno.
We must also praise what Manchester United did, they had to come from behind to win, good for Ten Hag and I sincerely believe that they are not enough to win this competition, obviously the team has improved a lot, but what Casemiro does in that midfield is unique, it's crazy, the guy has become indispensable in the lineup, he does everything, what a great signing, of the rest and even if they win I still don't like it, but the game they played against the Culés was very good.
     Eran dos equipos grandes y con mucha historia, pero el Barcelona tenía más obligación de ganar que el United, si los diablos rojos perdían no pasaba nada, aunque la inversión fue muy alta, seguramente le iban a jalar las orejas al entrenador y esperarían los resultados, pero el Barcelona de Xavi, es segunda vez que queda eliminado de Champions, baja a la Europa League con un entrenador llorón y no ganan, no llegan ni a una semifinal, es un golpe muy duro, es momento que dejen de consentir a Xavi. Tampoco se puede hablar de mala suerte, ya que los entrenadores están para eso, si un jugador se lesiona o por algún motivo no puede estar disponible, el problema es del entrenador y debe solucionarlo, y yo creo que la plantilla del Barcelona es mejor que la del United, solo que el entrenador no sabe buscar soluciones. Se vienen tiempos difíciles para los culés.
They were two great teams with a lot of history, but Barcelona had more obligation to win than United, if the red devils lost nothing would happen, although the investment was very high, surely they would pull the coach's ears and wait for the results, but Xavi's Barcelona, is the second time they are eliminated from the Champions League, go down to the Europa League with a crybaby coach and do not win, they do not even reach a semifinal, it is a very hard blow, it is time to stop spoiling Xavi. Nor can we talk about bad luck, because coaches are there for that, if a player is injured or for some reason cannot be available, the problem is the coach's problem and he must solve it, and I believe that Barcelona's squad is better than United's, only that the coach does not know how to look for solutions. It's going to be difficult times for the Culés.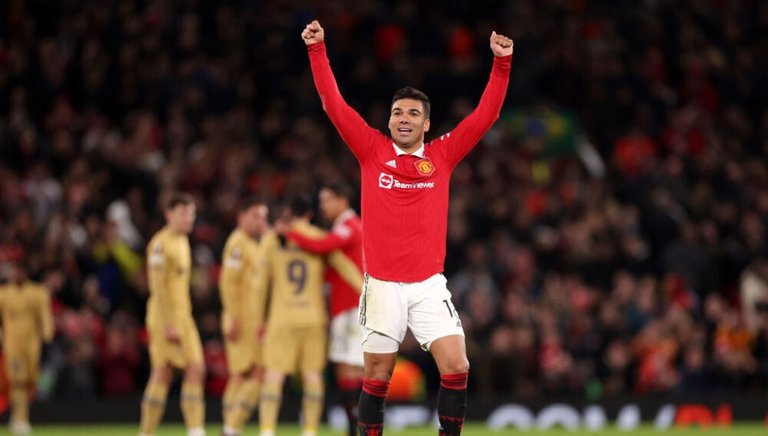 FUENTES
     Y si nos vamos a más profundidad, entonces tenemos que decir que la Directiva, la presidencia y Laporta que al final son la misma gente, son un total desastre. Tampoco es olvidar los partidos en liga sin perder, las porterías sin goles, eso son estadísticas de un fanático que anda mal. Esos resultados, la liga y la copa no te dan para pagar plantilla. Debo aclarar que lo del fracaso europeo no es solo por perder contra los ingleses, es por todo lo mal que ha sido en los últimos años, todos han sido malos resultados. Queda claro que solo compiten en liga, porque les da frió ir a jugar con rivales fuertes.
And if we go deeper, then we have to say that the board, the presidency and Laporta, who in the end are the same people, are a total disaster. Nor is it to forget the games in the league without losing, the goals without goals, those are statistics of a fanatic who is wrong. Those results, the league and the cup are not enough to pay the staff. I must clarify that the European failure is not only for losing against the English, it is for everything that has been bad in recent years, all have been bad results. It is clear that they only compete in the league, because they are cold to play against strong opponents.
     Por mi parte aún no le doy la razón a Ten Hag, no estoy de acuerdo con el trato hacia Cristiano Ronaldo, ya es un tema del pasado, el equipo va jugando bien y todas piezas van engranando, pero aún queda mucha temporada, no creo que ganen la liga aunque van cerca, toca ver cómo compite en Europa y ver que tan lejos llega, pero debo admitir que para ser su primera temporada en los diablos rojos, lo está haciendo genial, ha callado muchas bocas incluyendo la mía. Top 3 de la Premier, va a la final de la Copa, paso de ronda en la Europa League y sinceramente no esperaba esto, pero no me deslumbra aunque lo esta haciendo genial, yo seguiré esperando el final de temporada.
For my part I still do not agree with Ten Hag, I do not agree with the treatment of Cristiano Ronaldo, it is already a thing of the past, the team is playing well and all the pieces are meshing, but there is still a long season, I do not think they will win the league although they are close, we have to see how he competes in Europe and see how far he gets, but I must admit that for his first season in the red devils, he is doing great, he has silenced many mouths including mine. Top 3 in the Premier League, going to the final of the Cup, passing round in the Europa League and honestly I did not expect this, but I do not dazzle me although he is doing great, I will continue to wait for the end of the season.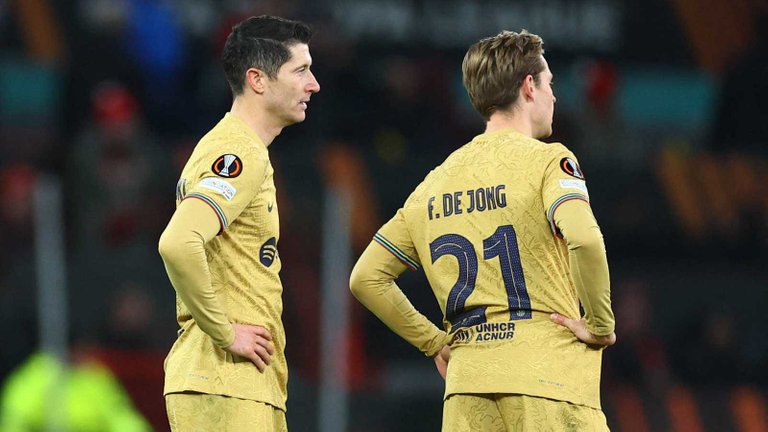 FUENTES
     Eso es todo por hoy queridos amigos. No soy del Barcelona y tampoco del Manchester United, me parecía un partido muy interesante, donde ambos tenían mucho que perder, pero más el Barcelona y así fue, quedó fuera muy pronto de competencias internacionales y ahora solo conformarse con Liga y Copa del Rey ¿Eso da para pagar tantos gastos? ¿Eso no es un fracaso?
That's all for today dear friends. I'm not a Barcelona or Manchester United fan, I thought it was a very interesting match, where both had a lot to lose, but more so Barcelona and so it was, they were out of international competitions very soon and now only settle for La Liga and Copa del Rey. Is that enough to pay so many expenses? Is that not a failure?
Muchas gracias por leerme.
Thank you very much for reading me.

Texto traducido desde la página web DeelP.com.
Text translated from the DeelP.com website.
---
---